For Your Travel and Lodging Industry Clientele: Be Hotel2
High-end hotels and resorts will pay well for the website services they need. You needn't be afraid of charging a premium price when you can install a pre-built website like this one, customize it to fit your client's needs, and delivered an awesome product within a few hours.
For Owners of a Restaurant or Bistro: Be Restaurant
Be Restaurant provides a design concept you can take and run with if you truly want to wow your client(s) with a website unlike anything the competition has to offer. It was designed to meet the needs of a Michelin-rated restaurant, a restaurant you'll likely find at a destination resort or the quaint bistro around the corner.
For Your IT Clients: Be VPN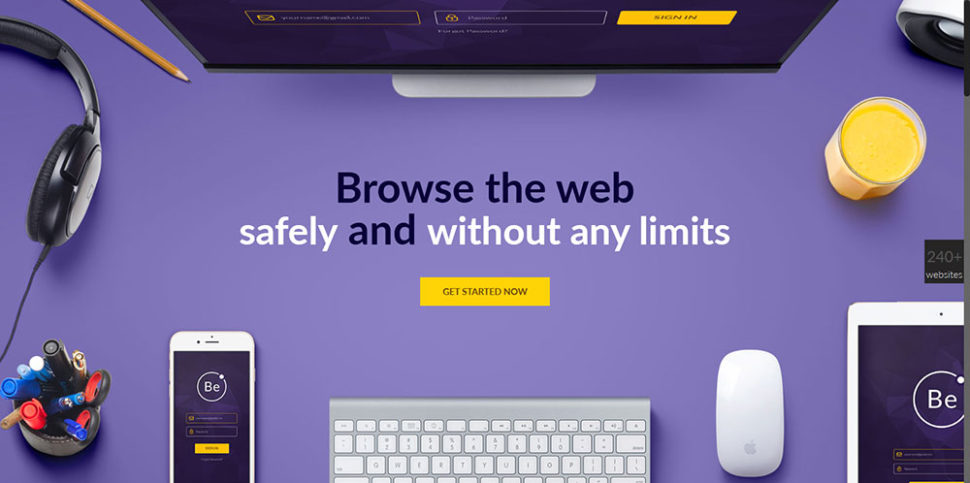 IT clients expect you to be serious and innovative in your design approach and provide them with a website that's well-structured and highly professional in appearance. With Be VPN as a starting point, it's easy to do. Adding a human touch or two to the design won't hurt any either.
For Your Clients Who Sell Luxury Cars: Be Car
A luxury car dealership deserves an elegant and engaging website the matches its high-end products. Be Car, with its stunning hero image and astute use of white space, does precisely that. Customizing Be Car to include the dealer's information should take you 4 hours max.
So, What's Keeping You Away from Your Dream?
Is it a bad case of procrastination that's keeping you away from your 4-hour working day dream? Or is it a fear of change, and a reluctance to leave your comfort zone; which really isn't all that comfortable, is it? Also, there's a fear that by working less, you'll automatically earn less.
Ask yourself this. Would you like to know the way of finishing a project that would normally take a day or two of your time in a couple of hours?
Look no further than Be Theme. Explore in detail one or more of the ten examples you've just seen. You will discover that much or the up-front design and development work has already been done for you! This will save you a ton of time that you can reserve for the beach!
Conclusion
Right now, it is the best time possible to take the leap. It's not a leap into the unknown either. You'll know right away what you've gotten into, and you'll like what you see. Turning out a website from scratch in 4 hours may have seemed like a pipe dream up until now.
Just select the pre-built website and have the content and images at hand to start customizing it. Next thing, you will discover your newfound ability to deliver the high-quality website! You client will get the desired material in no time, and you can take the afternoon off!