The Bohemian Style, also known as Boho Chic, appeared as a counterculture movement in the early 19th century, in England, but it only became popular worldwide in the 90's. Back then, the term described the people who rejected the norms of that era. Today, Bohemian is a word describing a style focused on natural elements such as flowers, animals, and patterns based on geometric figures. Albeit it is not hard to recognize the Bohemian Style, not everybody can create a Boho design. Today, we are going to point out some of the main features of the Bohemian style and teach you how to incorporate it into your designs. 
Let's get a better understanding of the term "Bohemian"
In the 90's, a bohemian person would be interested in "art, music, and/or literature, and lives in a very informal way, ignoring the usually accepted ways of behaving." The term was directed at outcast artists who lived non-traditional lives. Nowadays, though, it means something totally different. It mainly describes a way of living that includes anything from home decor and clothing, to graphic and web design styles. You can tell it apart due to its main themes: leaves and flowers, vibrant colors that pop, layered clothing, visual textures, arrows, horns and antlers, floral wreaths, indoor plants, animal skulls, macrame, mixed geometric figures. Incorporated into a design, these elements will make your work stand out in the crowd. If this is what you want, let's see how we can get the job done.
Incorporate Bohemian Style into Graphic Design
As you've probably deduced, the Bohemian Style cannot be introduced in all your products due to its specific characteristics. It wouldn't look right to design a boho logo for a construction company, for example. As we mentioned before, Boho Chic is a way of living, so if you are not an adept, it will look wrong. Your clients, instead, might ask you to design Boho websites, business cards, wedding invitations, book covers, product packaging, clothing prints, greeting cards, wall artwork. In this case, you can take inspiration from the collections we listed below, which are exceptional examples of what your Bohemian Style design should look like.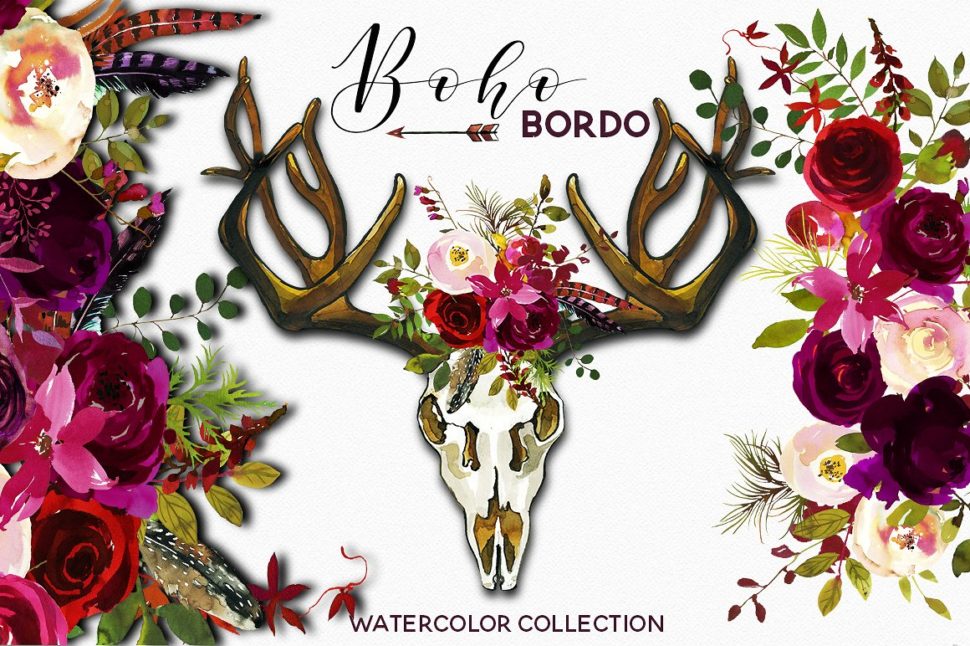 This stunning design was created by whiteheartdesign. If we take a look at this design, we can point out the main Boho elements the designer used:
watercolor flowers and nature resembling themes
accessories such as feathers, jewel shades of red
the decorated skull
the arrow
handwritten font
eucalyptus leaves
vibrant colors against a white background
mixed textures and patterns
The collection below takes another approach, featuring pastel colors contrasted by darker shades of blue and grey. This choice of colors and shades is specific to the Minimalist style, very popular, as well, among graphic designers. The result? Amazing aesthetics fitted for a more conservative client who doesn't want a design that screams color.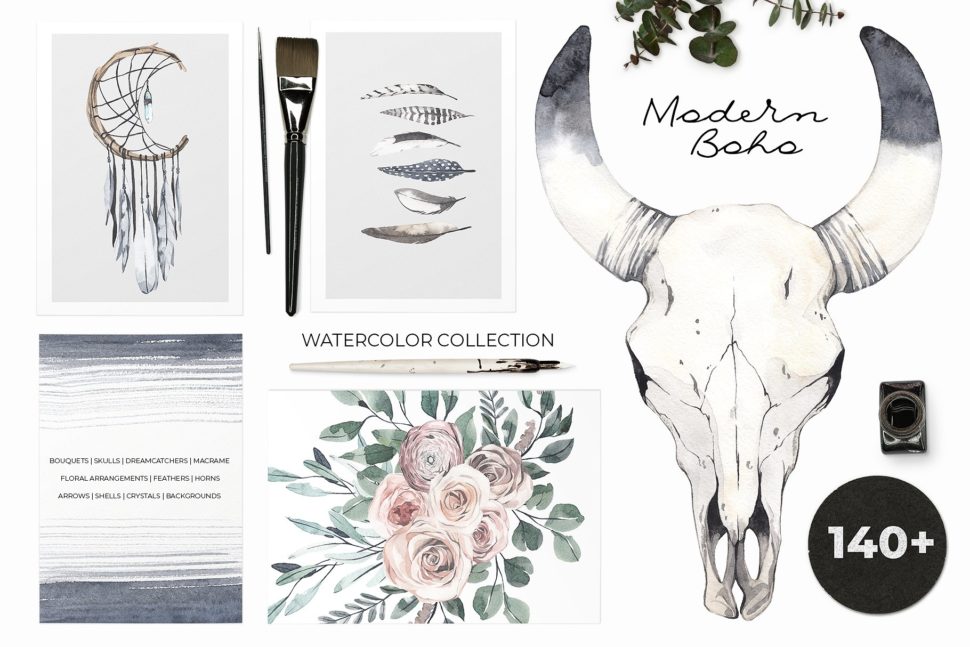 This stunning collection was hand-drawn by Lana Elanor and it includes more than 140 watercolor elements such as:
10 floral arrangements and bouquets
2 clean + 2 decorative dreamcathers
7 embellished floral frames
 hanging indoor plants
set of 10 beachy boho shells
set of 20 feathers (peacock feather included)
1 Giant Leopard moth (butterfly)
1 clean + 3 decorative wooden Peace signs (hippie symbol of peace)
set of 12 crystals, gems, and slices of minerals (amethyst, quartz, etc.)
and much more.
50 Boho – Tribal – Gypsy Ai Brushes
The Boho Style has many elements in common with the tribal aesthetics. The African attire is, regardless of the event, an ocean of colors and geometrical shapes. Marish created a collection of 50 hand-inked tribal inspired brushes that will make your work easier where going for a Bohemian design. The designer assures us that they are great for:
Logos
Posters
Wedding Invites
Textile design
Mandalas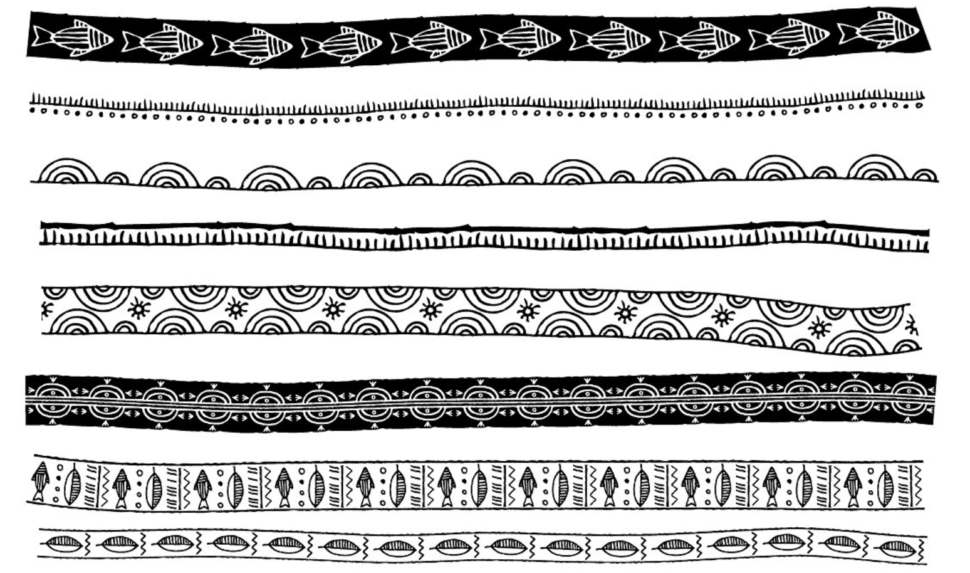 The beauty of this style lays in its imperfections. We rarely have the chance to see perfectly straight lines or perfectly drawn shapes. This will give your design a natural, effortless, yet trendy look. Do yourself a favor and download all the brushes in the collection above and start designing with style… Bohemian Style.
Needless to say, as a graphic or web designer, you need to make an impression by all means. Whether this means a gorgeous website or a stylish social media profile. If you are a fan of the Boho Chic, CreativeFolks will put your work in the spotlight. They created Instagram Story Templates that you can have fun editing depending on your mood. You can change the colors, the text, and even the animation. Check some out below: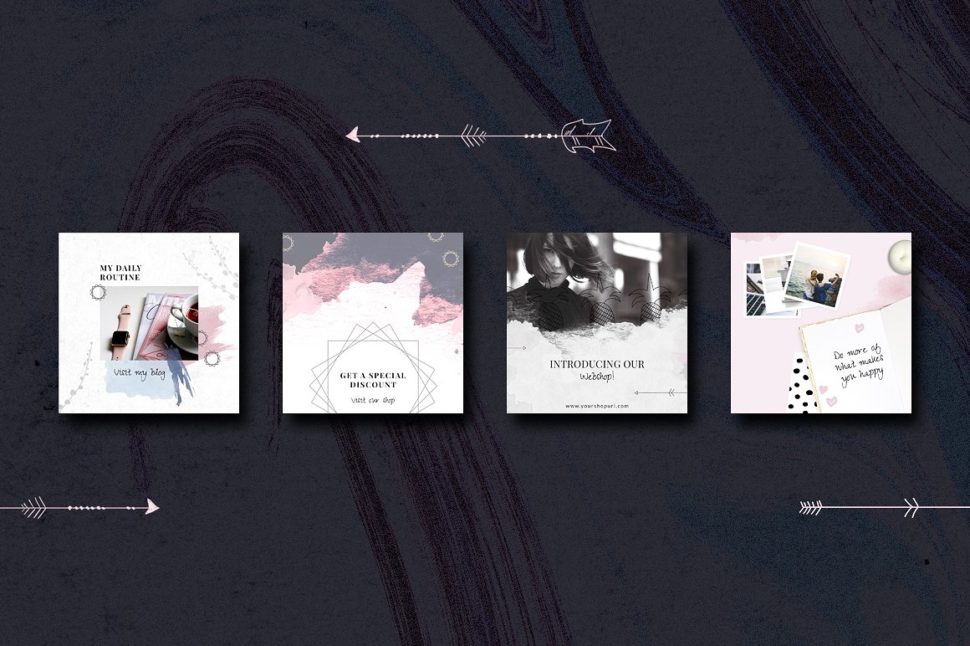 For more Boho Design inspiration on Instagram, follow BohhoSoul.
Below, we have listed some more resources that will help you give your projects a Boho touch.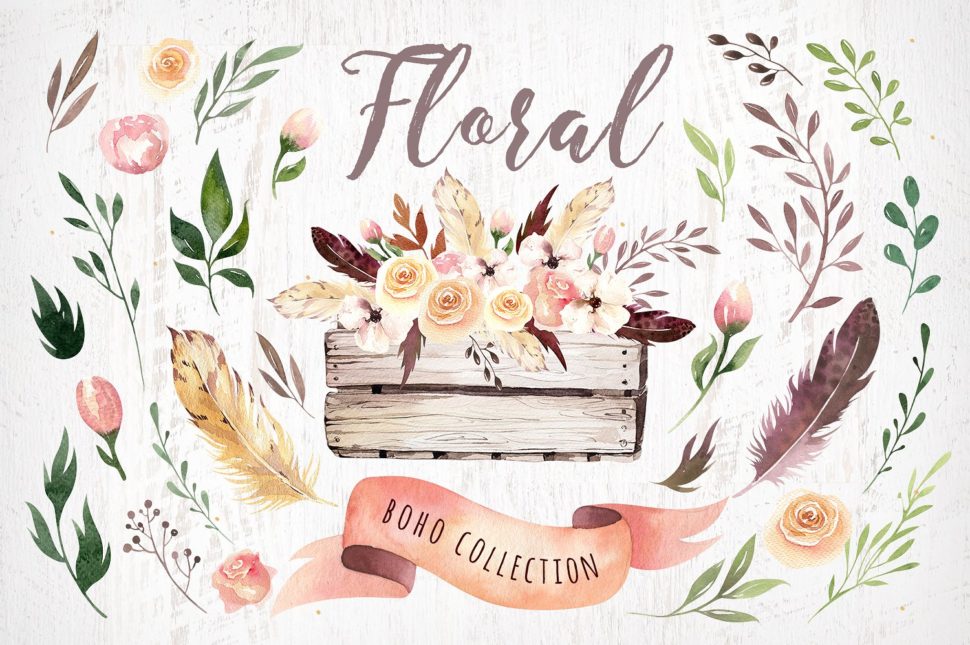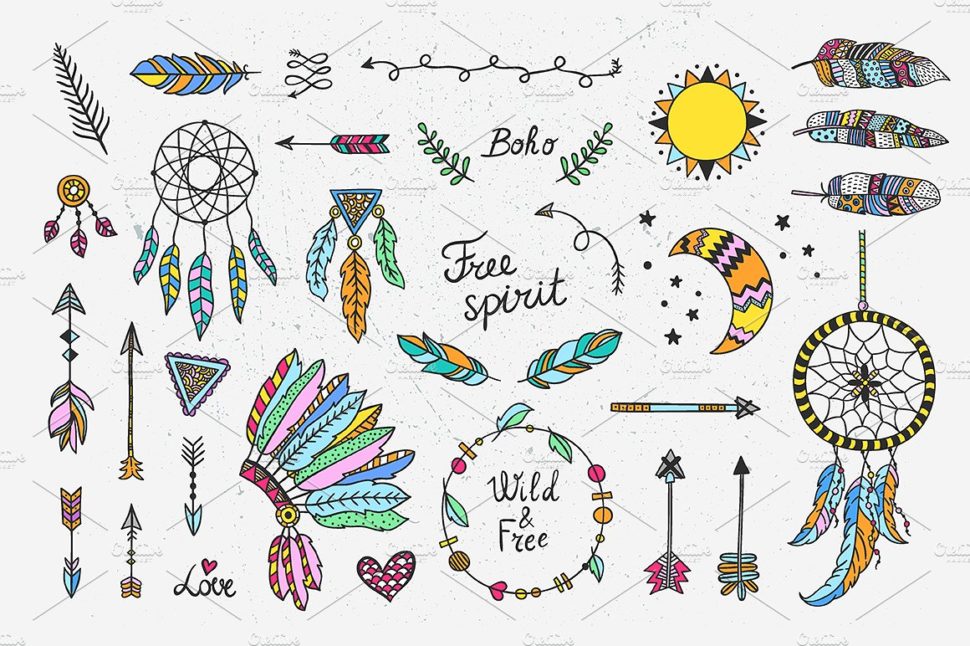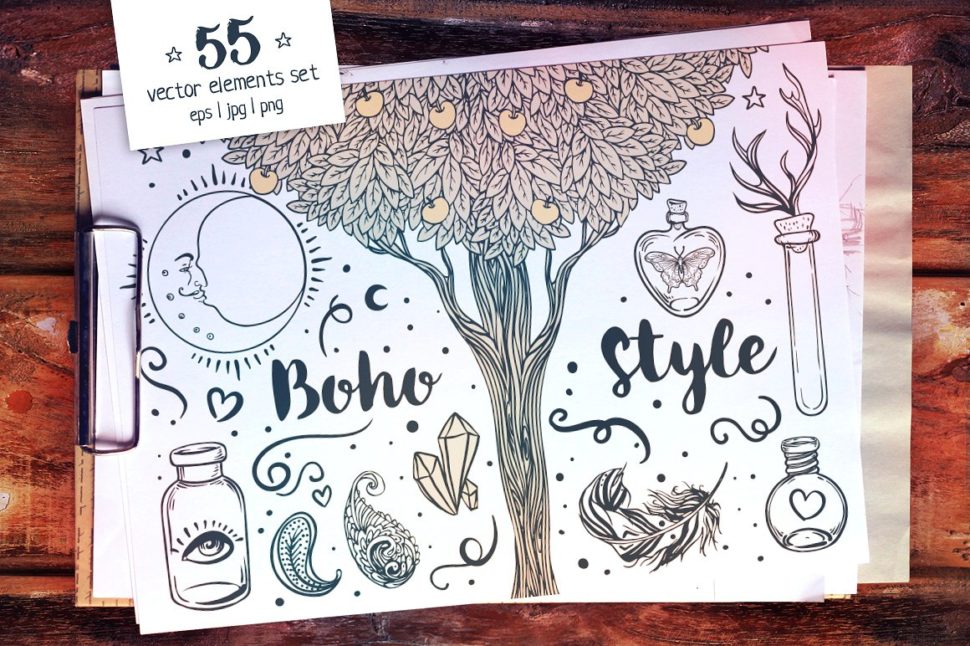 Before we close up this article, we listed a few tips for incorporating Bohemian Style into your design in a more natural way:
1. Choose your color range from the beginning. If you prefer vibrant colors, make sure you stick to them to the end of your project. Same case applies to pastels. But don't be afraid to juggle with them.
2. Don't over use elements. There are plenty of Boho designs already created out there and it's very easy to get carried away and add too many to your design.
3. Be consistent. When branding a new company, make sure the website, the logo, and the business card feature the same Bohemian elements.
4. Pay attention to your client's directives. With such a detailed style like the Boho Chic, you might miss some details your clients want.
5. Creativity has no limits. The Bohemian Style offers you the freedom to express yourself through colors, patterns, themes, and so much more. Make the best of it.