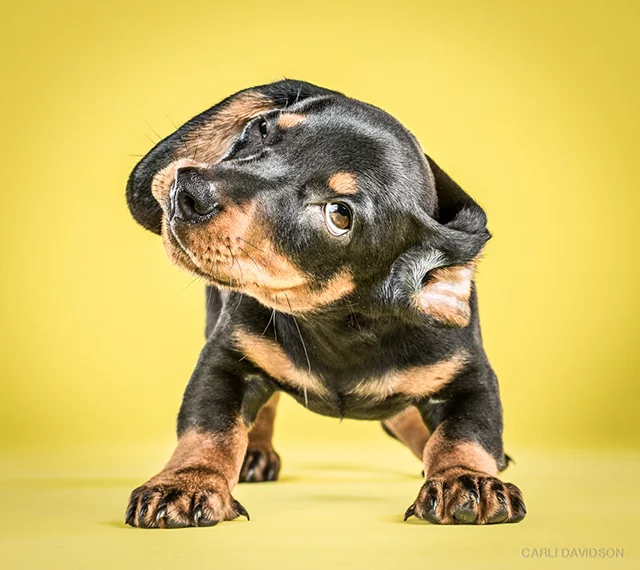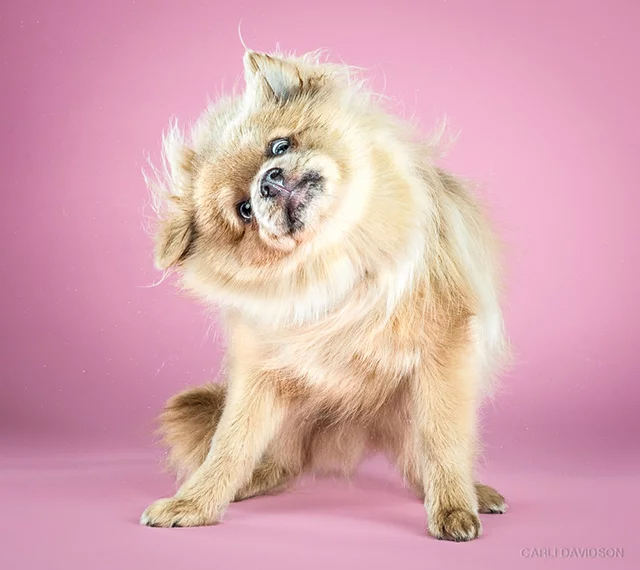 In all, Davidson photographed some 100 puppies for the book, which contains photos of about 70 of them. She also reveals that she played 'animal family therapist' a lot during the time spent shooting, giving out trainers' names and book recommendations, and overall just making sure that each of the puppies she was photographing that were in need of rescue found happy forever homes.
But wait! There's more! As has been the case in the past, Davidson didn't stop at shooting photos. In addition to the adorable images above, she also captured a time-lapse of one of her subjects from age 1 day to age 8 weeks:
And, you should have definitely seen this one coming: Puppies Shake in slow motion!
Our sincerest apologies to anybody who is now suffering from cuteness overload, but take comfort in the fact that you're not alone.
To see more of these photos or if you'd like to order the Shake Puppies book for $11, be sure to visit the SHAKE website. And if you want to see more of Carli's work, visit her website or follow her on Facebook, Twitter and Instagram.