When a website has been built exactly as specified what could possibly go wrong? It's further assumed that the product the website promotes should draw large amounts of traffic.
Yet its expectations somehow fall short.
There are a few reasons that could cause that to happen. A common one is a performance issue that you can trace back to the web hosting service.
The website owner pays a big price when the hosting doesn't do what it should. For example, when it cannot deliver adequate page loading speeds. Or when it doesn't handle the information capacity a website requires.  Also, when it's not reliable and/or offers substandard support.
It's no secret that few website owners understand the impact a hosting service can have on a website's performance.
There are plenty of hosting services that would like the opportunity to serve you. Some are better than others in terms of the services they provide.
Here are 5 sure winners.
SiteGround is highly reliable, performance optimised and secured hosting platform with nearly perfect 99.99% Uptime. They are in the web hosting business for 13+ years with a global operation supported by five data centres located on three continents. They offer handy features to enhance Designers and Developers workflow like automatic WordPress updates, WP-CLI, Drush, SSH, FTP and staging for WordPress and Joomla.
Their in-house and proactive server monitoring system helps to nip problems in the bud, without having to go through a fire drill when a server disruption occurs. When a server disruption takes place, it's immediately addressed and fixed. Also, their own backup system creates copies with minimal resource usage which allows rapid restore in times of need.
It seems that almost every week companies are a victim of security breaches. However SiteGround has gone the extra mile in producing innovative measures to  protect their clients. Each account on SiteGround's shared hosting platform is protected in critical situations via account isolation through a chroot environment. SG Site Scanner is another tool crafted by SiteGround and powered by Sucuri. It detects and warns you in the case of a malware issue. Their support is very fast and knowledgeable in questions that go beyond hosting. All that is noticed by WordPress.org where they officially recommend SiteGround as one of the brightest hosting providers.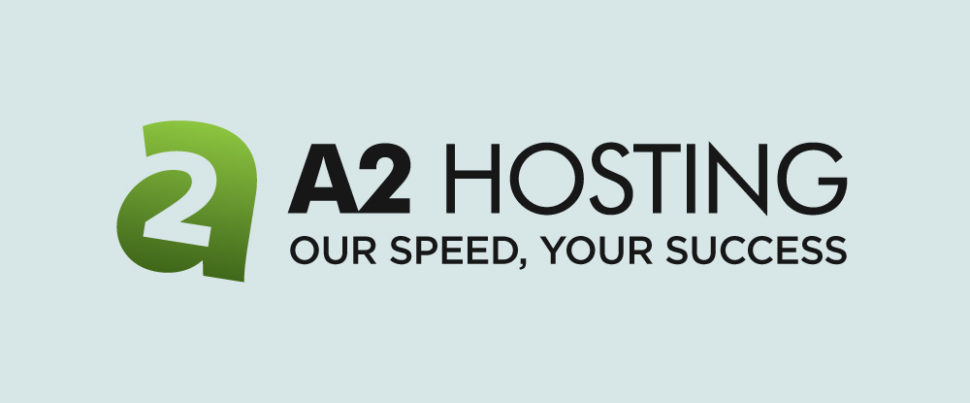 A2 Hosting's brand is centered around speed and performance. Today's website users barely tolerate moderate page loading times. They quickly go elsewhere when a site's page loads take more than a few seconds. This premier web hosting service lets you put behind you whatever problems you may have experienced with website server speed or performance.
You have multiple server options open to you as well; one or more of which should admirably address your needs. They include Cloud VPS hosting and managed VPS hosting. Select a private server option if that will best suit your needs, or opt for a managed or unmanaged dedicated server.
Whatever your choice, you'll be pleasantly rewarded with page loading that is not only fast, but "screaming fast"; and A2 Hosting can offer something even faster. Their Turbo server and SwiftServer capabilities can produce page loading speeds that exceed what most hosting services provide by a factor of 20!
99.9+% uptime is routine, plus you can expect to receive speedy around-the-clock support 24/7/365.
Website hosting fee structures that are subject to change with changes in website traffic or capacity can sometimes create unanticipated problems for the website owners. The WordPress VIP team believes that owners should not be penalized for running a successful website by being required to pay more due to increasing web traffic or a need for more capacity. Their flat fee structure lets you avoid these issues. WordPress VIP also provides other helpful services.
If you've outgrown the limits of your present shared hosting plan, and your hosting service has recommended upgrading to a managed VPS plan, a better solution might be to consider GlowHost as a replacement. Their Elastic Sites Plan (actually 3 different plans), provides the dedicated resources you require, it's reliable, and from your perspective, it's just as easy to manage as is a VPS service.
Pagely's premium Managed Hosting service caters exclusively to large WordPress sites and is a solid solution for publishers, universities, and enterprise level companies. Pagely is a market leader in speed, scalability, & security, and as a top-tier host they provide tech-focused support plus their own security suite, CDN, and caching system. Fully revenue funded, with no outside investors to answer to, their team's first priority is always the customer.
Follow These Tips for Choosing a Web Hosting Service
One or more of the 5 hosting services discussed here should more than meet your needs. Making a wrong choice on your part is highly unlikely; but by following these few tips, you should find it easier to choose among 2 or more solid candidates.
The first thing you should do is to explain to yourself what your website does, what its purpose is, and the type of website it is. A hobby website, or a blog or personal site,would typically have quite different hosting needs than a company site or an online store.
Where is your website heading; or where do you want it to go? If it will grow because your business is expanding and you're getting more and more traffic and customers every day, you might eventually find yourself having to change hosting options or services. Keep this in mind as you choose a host.
Pay close attention to what a potential host says about its customer service. Being able to rely on a knowledgeable and highly responsive support team is especially important if down-time or technical issues could have an adverse impact on the service you're providing to your own clients or customers.
Read customer and professional reviews. They can often give you a good picture of the pros and cons involved in selecting a web host. Be on the lookout for issues users may have had with a host's customer support team.
Don't make price your key factor in making your choice. The cheapest price may be enticing, but you could end up depending on slow or unreliable servers, substandard customer support, or having to share time with unprofessional, resource-hogging websites.
As distasteful as it sounds, you should make a point of reading a web hosting service's Terms of Service. Don't simply scroll to the bottom and place a checkmark in the box to indicate your agreement. See what the host's refund and upgrade policies are.
Don't sign up for any hosting service that doesn't have a clearly spelled out backup plan. A disruption in service can be annoying, but a permanent loss of data or of your website is far worse.
If security features are not spelled out, you should ask about them. Those things happen, and you want to make sure any private information you have about your customers and their transactions will always be kept safe.
Summarizing
These 5 hosting services are the best that money can buy. At least one of them, and probably more, should fully meet your needs; both now and in the future. Each offers superb customer service, or they wouldn't be on the list. We still suggest checking out the reviews before you make your final choice.