The world has evolved and with it, the way of how we do business has also changed. In order to do their tasks easier and more effective, people have replaced the old clunky desktop software with advanced technology. And cloud software-as-a-service is the name of the game. There is a whole lot of competition, and a great UI/UX is more important than ever. While you enter into the internet, you may see tons and tons of websites for your convenience.
If there's one thing I know about software-as-a-service (SaaS) companies, it's that many of them know how to design a site with a great user experience. Of course, the most important element of a website is not just its beauty, but also is the site's ability to convert visitors into leads.
We looked around and gathered the best SaaS websites that provide you a great user experience and have a mind blowing web design.  Below are displayed top 20 of them:
Dropbox helps you to keep all files and documents at your fingertips across all your devices. Anything added to Dropbox storage automatically shows up on your desktop and all your mobile devices, enabling the professionals to access their work and share it. Dropbox is an example of simplicity at its finest. Because of its minimal clutter on the website layout, you have less information to sift through before taking action, offering you a great user experience.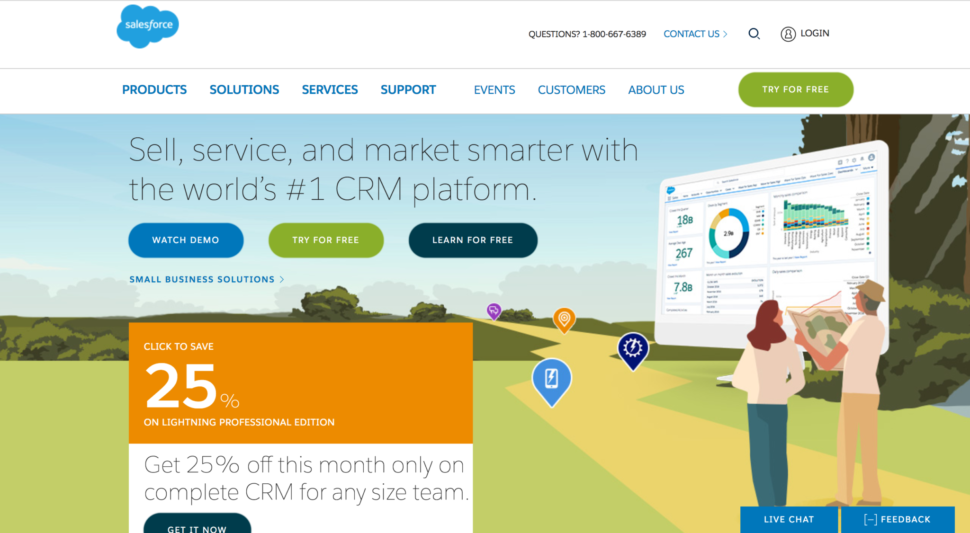 Arguably, Salesforce – the quintessential SaaS application – remains at the vanguard of the cloud computing revolution it helped to be created. The CRM solutions enable businesses to collect all information about customers, prospects and leads using one single online platform. As a cloud-based software, Salesforce also allows the authorized employees to access critical data on any connected device at any time.      
Kissmetrics offers marketing analytics software and provides a great place to learn new strategies and techniques. Their analytics and conversion optimization solutions help marketers to solve the most important measurement and optimization problems they face and improve their performance. The clean layout and simple navigation of Kissmetrics website constantly reflect their belief that the best approach is to keep things simple, offering a great user experience to their visitors.
MailChimp is the world's largest marketing automation platform, helping more than 15 million customers – from startups and small companies to big online retailers – to reach their customers and grow their business. This email marketing software company takes the cake in design simplicity and headline writing. MailChimp integrates with hundreds of applications, allowing the companies to optimize their marketing efforts with integrations for platforms like WordPress, Drupal, Twitter, and many more.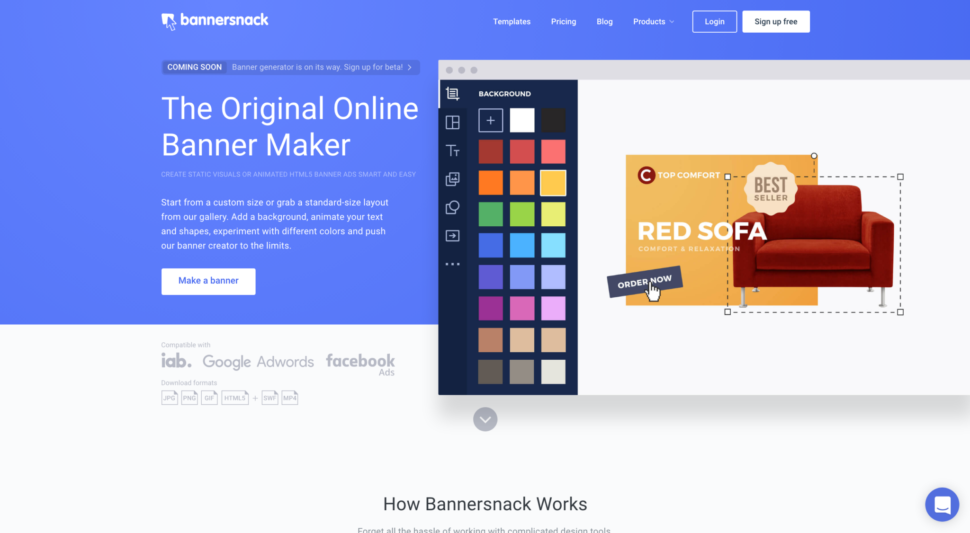 BannerSnack is a cloud-based solution that lets users design and creates customized banners, and users can run advertising campaigns across multiple channels. It is suitable for mid-sized and large enterprises. The app provides all that you need to build creative static, animated and/or interactive web banners, including high-quality web fonts, shapes, clip arts and professional stock photo library.
Hundred5 is a platform that helps HR professionals to spot the skills of the potential employees right away and engage a great number of candidates to pick from. Hundred5 allows you to start the recruiting process by checking the candidates' skills from the beginning, with simple tests and without reading thousands of CVs. The system then evaluates each answer, sums up the score and picks out the best performers.
Concur is a platform that streamlines the process of booking travel plans, by its automating travel and expense management. Its web-based and mobile solution enable people to book their travel plans according to their needs and preferences, while making sure that all bookings fall within company's spending limits. In addition, Concur reconciles expenses after travel is completed and also delivers electronic airline, hotel and auto rental receipts directly into digital expense reports.
Zendesk is a cloud-based customer service and support ticketing platform that enables representatives to more efficiently tackle inbound client requests across any communications channel — email, web, social media, phone or chat. Features include Automatic Answers (a machine learning-powered tool for interpreting and solving customer questions and requests), Zopim (a real-time chat service) and Zendesk Voice (a cloud-based, built-in phone support solution). According to Zendesk, its business users experience positive ratings for more than 86 percent of their customer interactions.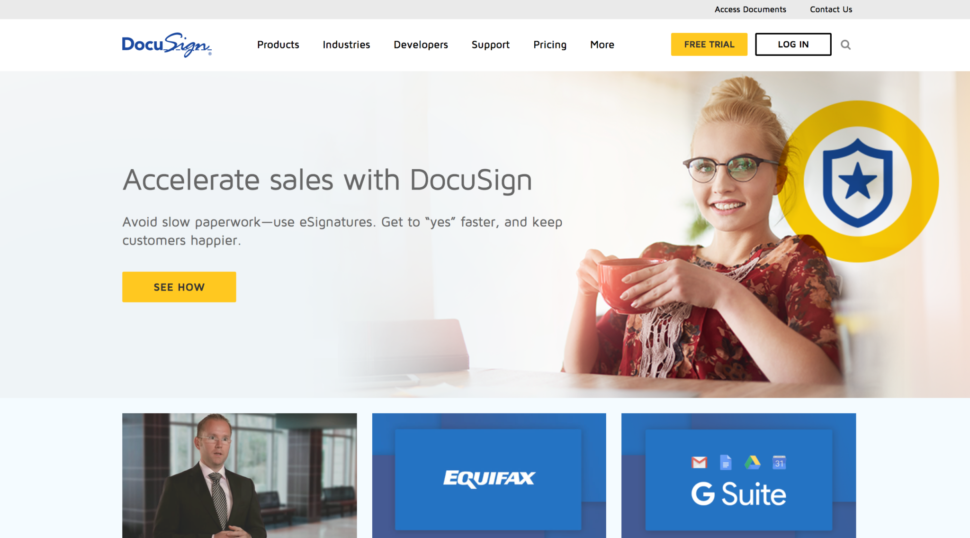 DocuSign is an electronic signature technology and transaction management services platform that supports the exchange of digital contracts and other e-signed documents. Users may access, sign and send business documents from their office, their hotel room or anywhere else their job leads, guaranteeing that approvals and agreements are executed in a matter of minutes, not hours or days. DocuSign e-signatures are legally binding for most business and personal transactions in virtually every nation across the globe. 
Teamweek is a web-based solution for task scheduling, project management, and team planning. Users create and schedule tasks using the drag-and-drop interface, while can set different access rights for team members, determining whether they can edit or only view events and schedules. Team members can be sorted into groups, allowing the creation of separate timelines for each group. Based on user-entered estimated duration for each assigned task, Teamweek also displays if team members are overbooked.
GoToMeeting is a simple and very straightforward web conferencing system loaded with international features, making it an ideal option for business with multiple international locations and professionals with contracts and dealings with international clients and colleagues. It is compatible with PCs, Macbook Pro and iOS devices as well as mobile devices powered by Android, giving users a wide range of flexibility and allowing them to create or join online meetings from any device, anytime and anywhere. GoToMeeting is rated #1 in customer satisfaction and trusted by millions of businesses.
Microsoft Office 365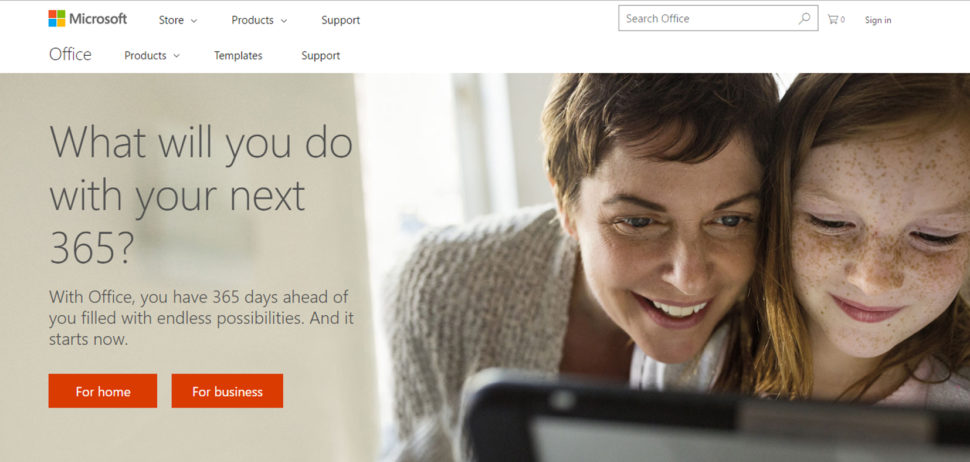 Microsoft Office 365 is a complete office suite in the cloud. It provides all the standard office products like Excel, Outlook, Word, SharePoint and more, but available from any internet enabled computer! Users now may create, edit and share content from any PC, Mac, iOS, Android or Windows device in real-time. They can also connect with other people across a range of tools from email to video conferencing and leverage a range of collaborative technologies supporting secure interactions both inside and outside of any organization.
Toggl is an online tracking tool for freelancers, consultants, project managers and small companies. It allows users to track the time spent on projects and analyze their productivity. Toggle has a browser extension, desktop app and mobile app that allow "real time" tracking. When you start the timer, it starts across all the apps. Thus, you interact with the timer wherever is easiest at the time, whether it is the mobile, browser, or desktop app! The interface and design are also great and easy for the eyes, giving the users a great experience.
Help Scout is a web-based help desk solution that helps small businesses or small teams within larger organizations to manage their customer relationships. Help Scout is designed to look like a personal email. The software allows users to create multiple mailboxes for each shared email address so that they can work seamlessly across departments, or manage several products/brands from a single account. The solution can be integrated with the customer conversation mobile application, so users can be in touch from anywhere at any time.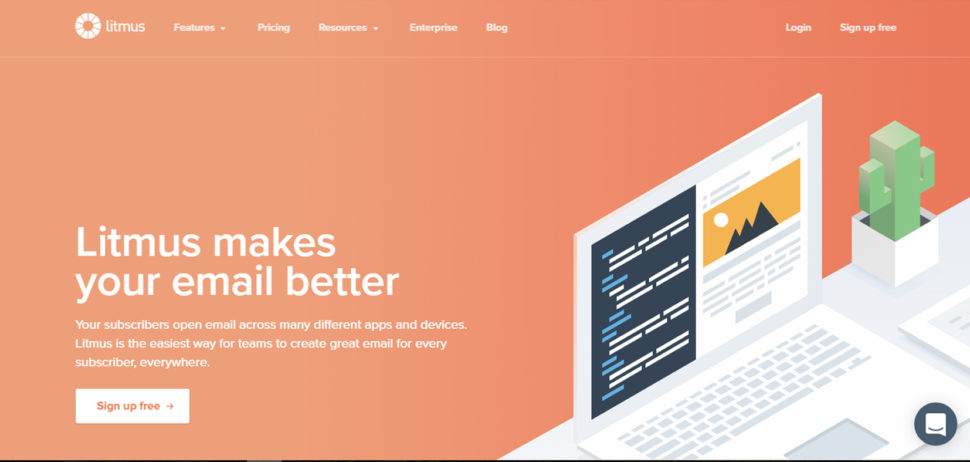 Litmus is an email development tool for marketing teams that allows marketers from companies of all sizes to build, preview, test and track their email campaigns. With Litmus, teams can resell, markup & add value to all their client engagements.
As web-based drag & drop email editor, Litmus enables teams to build their emails from scratch or select one from the gallery of fully customizable templates. Their website has a sleek design and "Send With Confidence" is a great example of a website header that speaks to a problem or concern the website visitor has.
Evernote is a tool that allows you to capture a note or memo in any format and make it accessible on virtually any device and on the web. In addition, Evernote allows multiple people to collaborate on shared notebooks, which can be instantly updated as well as accessed from the desktop, web, or mobile device. From short notes to lengthy research, no matter your writing form, Evernote helps you  focus on turning these ideas from inspiration to actual completion. Having a simple and dynamic layout, Evernote helps you to keep everything in sync.
With a lively graphical home page and a clever tagline Typeform is a well-designed online survey software application that helps small business owners create and distribute surveys to key audiences. If you want to make forms that work great on any device, and let you make unique forms with images, large buttons and more, Typeform is a great option to consider. It's a new way of presenting forms, and is one of the few ways to make your forms fun.
Hotjar is an analytics platform produces video recordings of users interacting with your website, and it also includes heat-map visualization, live chat, real-time visitor analysis, visitor polling, and additional features. What makes this tool great is its depth of data combined with the immediacy of tracking visitors. There are three elements that stand out instantly about Hotjar website design – functional minimalism, effective use of color and grabbing content.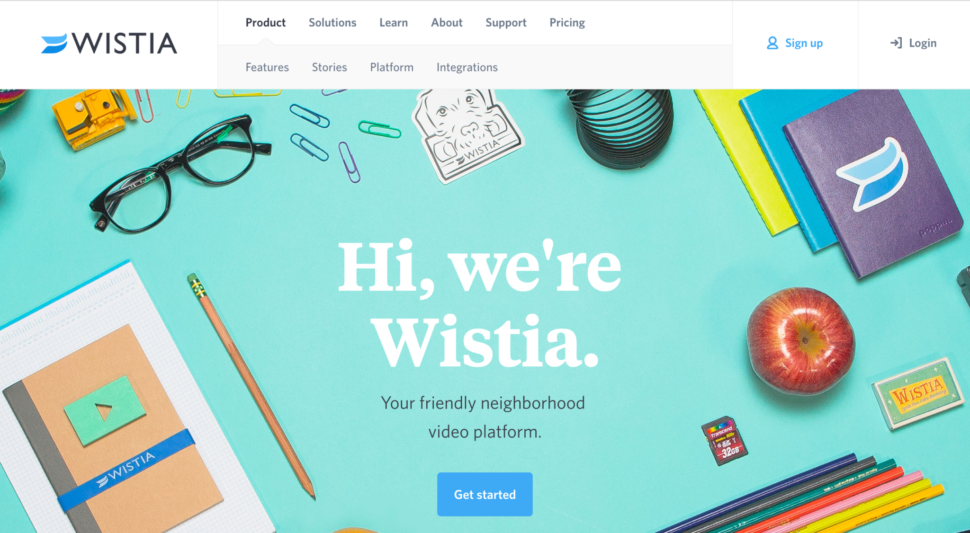 Wistia is an advanced online provider of professional video hosting services for businesses from various scales and industries. As a business-oriented service, it helps businesses grow their brand awareness, simplifies services and track marketing performance through its built-in analytics and video marketing tools. Wistia provides tools to: customize videos so it matches the overall web brand of the business, increase website traffic through video SEO, and generate new, engaged leads for growing your business, and many more.
HubSpot CRM is one of the leading CRM apps currently available on the market. Free and simple, HubSpot CRM is a platform that allows sales teams to get started quickly without making much of a change in their existing workflow. It is a solution ideal for companies that are still starting to recognize the value of CRM and want to try it out or for enterprises that are not using their existing CRM systems to their fullest potential. At the same time, HubSpot is one of the best-integrated CRM platforms on the market. Some of the popular apps it integrates with are Microsoft Dynamics, Salesforce, Zapier, Shopify and many other tools.