Just because a web designer's job isn't necessarily audio-related, that doesn't mean that web designers shouldn't use headphones that are tailored to their needs. Just what are their audio needs? Well, those needs could range from needing active noise cancellation to better concentrate to needing headphones with a decent microphone so that you can chat with your clients.
Here are a few awesome headphones to suit your web-designing needs.
The B&O Beoplay H9 headphones are some of the best reviewed headphones we've tried over at Lightningcans, and for good reason — for one, they're super high quality, plus they offer an awesome sound.
One of the coolest things about the Beoplay H9's is that they offer some really nice noise cancellation — which is perfect for those that sit and a desk working and don't want to be distracted during that time. Their battery life isn't amazing, but another good thing about them is that if they do run out of battery, you can simply plug them into your computer via an aux cable.
If there is a downside to the B&O Beoplay H9's, it's that they're a little pricey, sitting at a cool $499. Still, if you can afford them, these are the headphones we recommend for web designers and everyone else alike.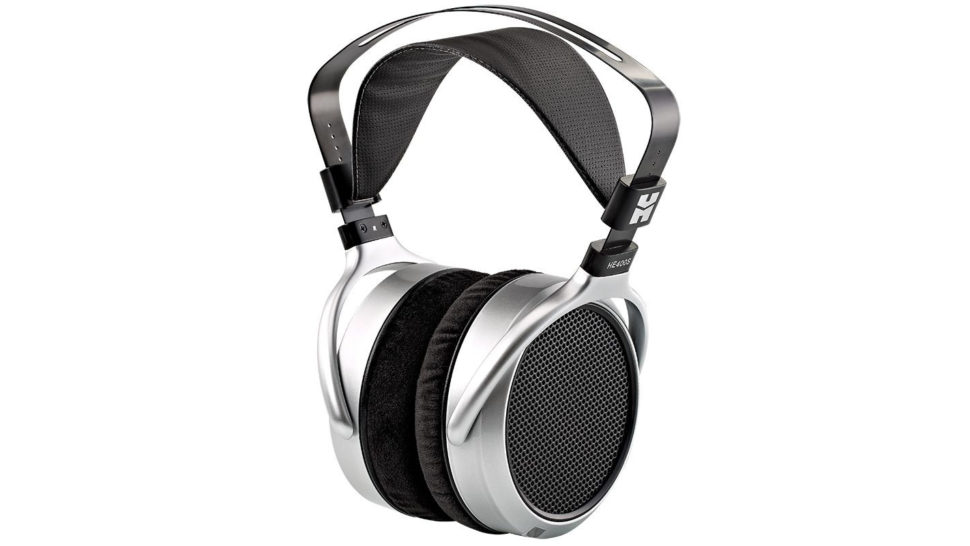 Next up on the list are the HiFiMan HE400S'. These are perhaps better suited to the web designers out there who work from home. Why? Because they have an open design, meaning that the sound inside the headphones is more likely to escape, and the sound from outside the headphones is more likely to get in. That's a good thing — it means that the sound is much more natural and many suggest that open-back headphones in general sound a lot better. Whether that's true or not, the HiFiMan HE400S' sound absolutely awesome.
Like the Beoplay H9's, these cans probably aren't the best if you're looking for a pair of headphones to take out and about, but if you just need them for home use, they're a steal at only $299.
The HiFiMan HE400S aren't the best for taking out and about, but the Echobox Finder X1's are the opposite — because they're earbuds. One of the coolest things about these is that they're customizable — you can unscrew the filters on the earbuds and screw new ones in place, resulting in a slightly different sound. That means that you'll be able to get the sound that best matches your needs.
On top of the customizable sound, the Echobox Finder X1's have quite a nice design, and one that's pretty unique. All these features aren't super cheap though — especially for earbuds. They come in at $229, but if you're looking for earbud-style headphones and don't mind spending a bit of cash, we highly recommend these.
Grado is a classic name when it comes to headphones, and for good reason. The company builds only quality products, and all of its headphones are hand-built. The SR125e's are another pair of headphones that have an open-design, so you might only want these if you work at home — but they are quite a bit cheaper than the other open-design headphones on this list, coming in at $150. They're also a little smaller — they're on-ear rather than over-ear.
Still, as Grado headphones, the SR125e's sound like a dream, so if you have a $150 budget but still want an excellent pair of cans, these could be the cans for you.
On a bit of a budget but still want a decent pair of headphones? That's where the JLab Audio Omni's come in. These are Bluetooth headphones, meaning that you can listen without needing pesky wires. On top of that, they're really quite comfortable, boasting JLab Audio's "Eco Leather Cloud Foam Cushions." Sure, that's mostly marketing lingo, but in the end they deliver on their promise. The best thing about these, however, is their price — they come in at only $99.
Conclusions
There's a great pair of headphones for everyone, and this list should have plenty to offer for all web designers. Of course, if you need a little more info, head over to HeadphoneReview.com.