12. Constellation 7 
OK, I think this is one of the ugliest websites I have ever seen. I'm not kidding. They use a blend of conspicuously bright colors throughout the entire site, bold and colorful typography, and some animations that are making you run as far as you can. Fortunately, they don't have any music.
13. Mojo Yogurt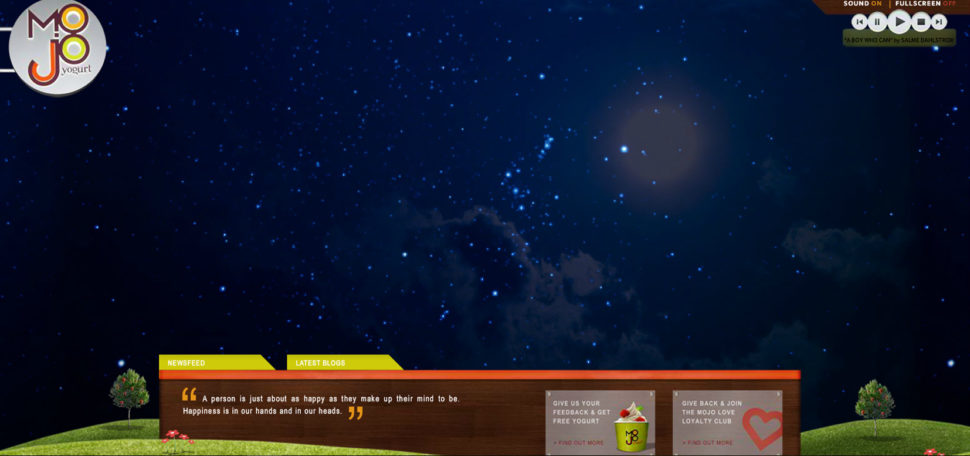 Again, this is a website built using Flash. The whole design wouldn't be that terrible, had it not been for that horrible, annoying background music, and sound effect that you can't pause. Just to let you know, dearest Mojo Yogurt, people who visit your website are trying to look for your product, not listen to that awful music.
This company has chosen to have irritating music in the background with no option for you to turn it off. Along with Flash-based, horrible design and low-quality images you get the idea of a terrible-terrible site. I really don't know how they plan on attracting customers with such a website.1
This is the company's website that built Industrial painter. Taking into consideration that it's a web design company, I can say it's even worse than Industrial Painter. That's mainly because you expect a web design company to know about the latest trends and design. Instead, we find annoying music, along with a non-responsive, flash based, and horrible homepage design. I cannot overstate how horrific this website looks.