It has been a while since we last showcased Design Related Websites here, so today we decided to check out how is it that design firms, designers, and other creative agencies are presenting their work. From design studios to brand firms and freelance designer's portfolios, you will see a variety of ways to showcase one's work. It's always nice to browse sites like this to see the approach companies and individuals take to get the attention of potential clients. Check out the examples and let us know what do you think.
Andy Mangold is a designer pursuing authorship and the power of ideas.
Two Arms is Michael Tabie and Karen Goheen, an illustration and design team, best known for their gritty silkscreened rock posters.
Planet Propaganda, a design and advertising agency.
Hi, my name is Michela Chiucini, I live in Viareggio, Tuscany and I'm a web designer.
My name is Dave Gamache and I'm a designer.
Social Forces is a digital marketing partner for retailers, consumer products and web-based businesses. We create immersive digital experiences that convert internet browsers to product buyers and loyal brand advocates.
Create Digital Media was founded on our love of apps. We believe that every mobile app should create a wonderful user experience from start to finish, built with outstanding aesthetic design, beautifully entwined with an elegant, rock solid codebase.
the neighbourhood is a creative studio, where stories and worlds come to life across many forms of visual communication.
We work with clients to produce one-of-kind design solutions and charge a fair price for our services without compromising quality.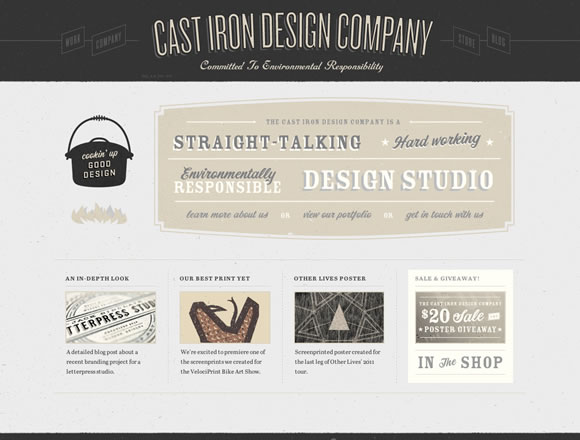 Vladimir Strajnic, interactive and print designer
A small design shop independently owned and operated, from Novi Sad, Serbia.
Portfolio – Web Designer
Kisko Labs makes people happy by solving their problems with digital services. You should kickstart your web product or service with us. We'll complete it in five weeks.
Web design & development studio.
Rolf A. Jensen is an international award-winning Norwegian Art Director and co-chairman/founder of the online industry magazine Graphic Drugs.
Branding & Design firm
Creative Studio – Digital – Print
Here at animade we love animation. This passion motivates us to produce fantastic work that spans television commercials, video games and digital content.
Barabra is a digital media production studio specializing in web development and design.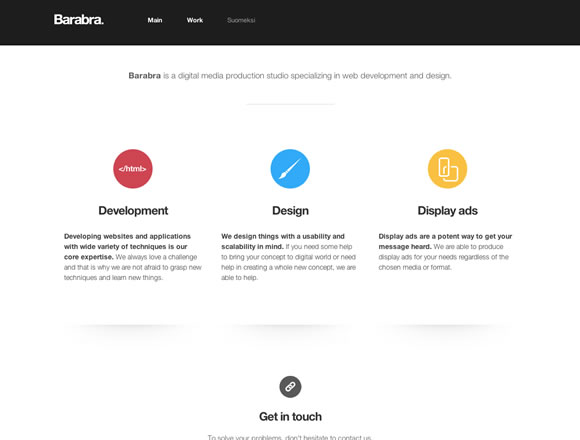 We are a design studio and we offer a wide range of graphic services including identity design, web design,
signage, motion graphics and print design.
Small Studio designs and builds for both print and interactive.
Source: