From time to time, we like to showcase how designers and studios are presenting their work. So for this installment of Monday inspiration, we've gathered 22 excellent examples of portfolio and studio websites for you to study and gain inspiration from. In this collection, you'll see a variety of styles and trends including minimal layouts, parallax scrolling, and illustrated designs. Whatever the approach, you'll notice that each one of the sites captures the personality of the creative individual or studio it represents.
A portfolio WordPress theme from Theme Trust that uses a parallax effect in the home page banner to highlight the site's key message in an engaging fashion.
Leo Tartari is an experienced designer born and raised in Porto Alegre, Brazil.
35mm Design is a collection of work by Steve Scavo.
Tobias Van Schneider is a multi-disciplinary art director and user interface designer from Germany.
Safari specializes in the innovative production and swift delivery of social and mobile applications, technology systems, creative strategies, and more.
Tyler has worked in the web industry for 5 years, and is currently working for Refresh Media in beautiful San Luis Obispo.
User experience designer developing interface designs for web apps iOS and Android.
Marisa Passos is a graphic and web designer.
We don't just come up with cool ideas, we use a well-tuned, engaging process to make them happen… on time and on budget.
WeAreSoup. We believe in culture, design & digital as means of sharing experience. We are focused on bringing companies into digital.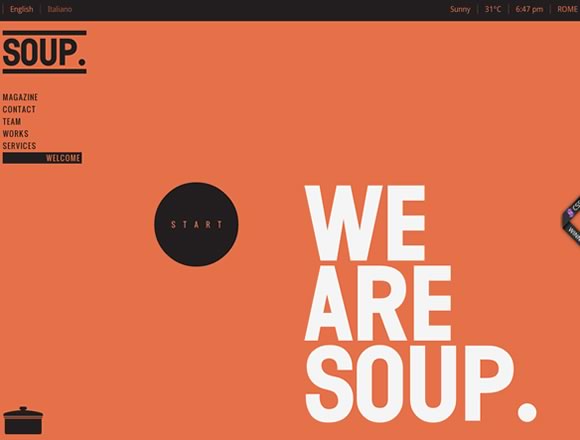 What you want, we've likely done. We may be small(ish), but most of us draw on eight or more years of experience in mobile, web, and design.
My name is Robby Leonardi, and I am a multidisciplinary designer based in New York City. I do illustration, graphic design, animation, and front-end development.
I'm Etienne Ledemay a French Art Director & Interfaces Designer
I am Pavel and I am an User Interface Designer of mobile and web applications.
4v is a development and creation studio from Sao Paulo, Brazil.
Pollen – an ambitious European design studio that delivers cohesive, robust brand identities that break the mould and get our clients noticed.
We are a design team in Portland, Oregon that focuses on branding, interactive and type projects. As problem solvers, we thrive on fun and complex challenges.
We are a Branding & Digital agency pairing beautiful images with relevant messages.
Welcome to the design and illustration studio of Jen Adrion and Omar Noory.
Bbbttery is a multi-disciplinary studio that works with design, art and technology.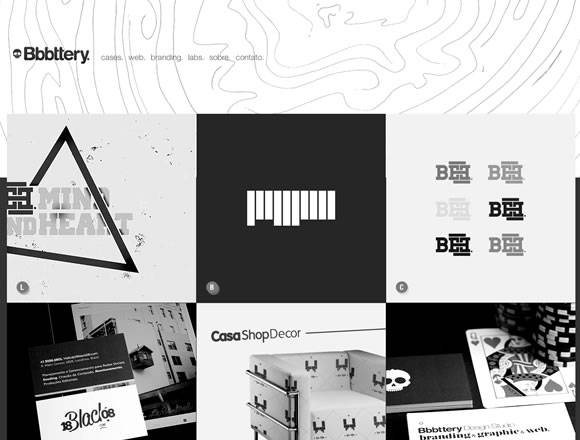 Socket Studios is the work of London based designer and web developer Paul Macgregor.