October is the National Breast Cancer Awareness Month and since pink is the color for breast cancer awareness, we decided to gather this selection to inspire you and also to show our respect for something so important: the 25th birthday of Breast Cancer Awareness, Education and Empowerment. Pink is a really beautiful color, so here you will see some inspiring examples of how to use it in web design. From vibrant pink backgrounds to light pink elements and typography, you will certainly get inspired.
MailChimp 5.3… free all over again.
We're a digital agency. We help brands make new friends.
Web design bureau.
Stack is a unique service that brings together the best independent English language magazines from around the world and delivers them direct to your home.
Digital Devotion is the online portfolio of Von Klaus Lehmann.
We are based in the UK and we shoot bottles! Our specialty is photographing bottles of any shape.
For ten months, I have examined how mass media affects beauty, body image and femininity in young women in Nepal. Through my documentary research, I have sought to understand the ways mass media consumption has affected Nepal's changing standards of beauty.
We are a professional web design studio with over 7 years of experience designing stunning websites.
Hi, I'm Nik and Remix is my graphic design studio. I have been a design professional for over 10 years now, coming up through the well trodden design agency route.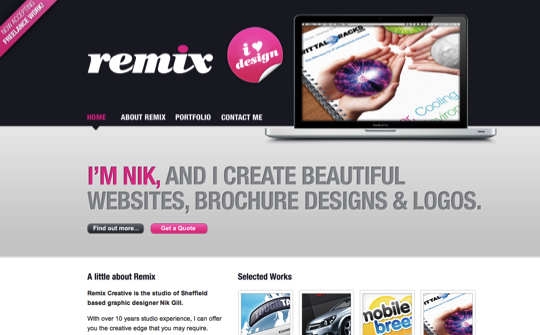 Hi, I'm Doug Menezes, Brazilian Art Director.
My name is Maddie, Madeline, Maddiemad and sometimes Madster. I absolutely love designing.
Once Upon a Time… One woman decided that it was time to bring sexy back to the internet. Tabatha did just that by creating Tickled Pink Designz in 2004.
The pulcopiyo are some candy-malicious plush creatures dolls designed by Pulco Mayo.
Charuca is the universe of characters created by me, Charuca Vargas.
My name is Joyce Lucas — I am the founder of MakeMinePink.com. I am a web designer, graphic designer, amateur photographer, dreamer, and a champion of women in business.
We get you into the right ski gear, first time, on time.
The Served sites bring you a steady supply of top quality creative work, with each site streaming fresh projects in specific categories(e.g. fashion, industrial design, photography…).
The Work Life Balance Centre was founded in 1991 to help those people whose lives are feeling out of control or out of balance.
The first community dance performance in Romania, Igor Stravinsky's "Firebird", was presented to the public in Bucharest and Sibiu, as part of the International Festival "George Enescu", in September 2009.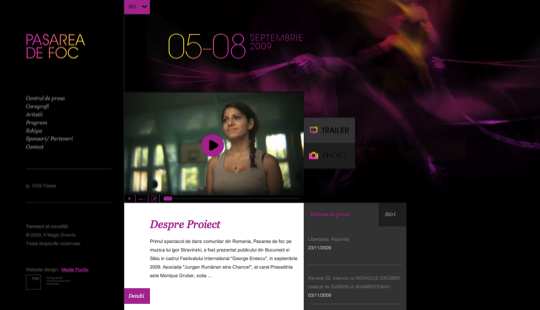 We design brand identity and communications with personality.
Our days usually start of with a breakfast meeting. Going over the upcoming day while chewing on a bagel is a pleasant way to wake up as well as keeping on schedule. After that we get in our chairs, fire up the applications required for todays tasks and work toward delivering magic.
Snog is a truly healthy treat.
Welcome to the new way to go healthy.
Sources: