Responsive web design continues to become more widely practiced. Because of that, as web developers and designers, we have more tools and resources that make it easier for us to create responsive web sites. So for today, we gathered 8 CSS Frameworks that will help you do just that. As you know, we never get tired of showing you tools to help you do your job, especially when it comes to something like responsive web design – something that is not only trendy, but useful and extremely user experience oriented. This is ever so important with the diversity of screen sizes you need to cover these days.
Titan Framework – A CSS framework for responsive web designs
Fluid grid CSS framework for fast, intuitive development of responsive websites. Available in 12, 16 and 24 columns with media queries for all standard devices, clearfix, and optional reset.
Ingrid is a lightweight and fluid CSS layout system, whose main goal is to reduce the use of classes on individual units. Making it feel a bit less obtrusive and bit more fun to reflow for responsive layouts. Ingrid is also meant to be an extendable system, easy to customize to your own needs.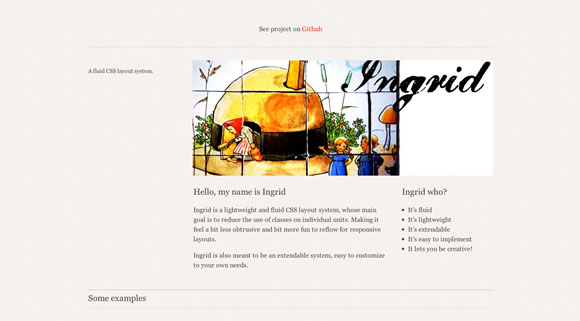 The NEW Responsive 960 Grid CSS Framework That You're Already Familiar With.
The web is a responsive place, from your lithe & lively development process to your end-user's super-tablet-multi-magic-lap-phone. You need grids that are powerful yet custom, reliable yet responsive. Susy grids are fluid on the inside, ready to respond at any moment, but contained in the candy shell of your choice, so they respond how and when and where you want them to.
Spectacularly Easy Responsive Design. The Responsive Grid System isn't a framework. It's not a boilerplate either. It's a quick, easy & flexible way to create a responsive web site.
The most advanced responsive front-end framework in the world.
Less+ Framework is a cross-device CSS grid system using media queries. Less+ empowers designers and developers to build websites that can adapt their content depending on screen resolution.