You've worked hard to create a topnotch website that reflects the latest and greatest in technology, engaging content and design. You might be happy with it, but does it look any better than your competition? More importantly, does it hit all the right marks with your audience? You need to make your website stand out, yet still be effective and appealing to today's tech- and trend-savvy consumer. Sound complicated? It's actually simple. Here's how to make your website stand out amongst all the latest trends.
Plan before you design
Image by Jennifer Hood
Your website is one of the most important business investments you'll ever make. Thus, jumping into a design on a whim will likely result in regret and lost sales down the road. A successful website incorporates numerous elements that must tie together seamlessly. Consider your product offerings, your brand, your business model and your short- and long-term marketing strategies. Sketch a wireframe (basic framework) for your site and then incorporate your elements one at a time before launching into the actual creation. If you approach design carefully and with all aspects in mind, you'll greatly improve your chances of publishing an effective site that lives up to your expectations and truly stands out.
Make it personal
If you want a website that showcases the unique value of your company, incorporating overused stock photos isn't the way to go. Individualize your site by taking professional photos that reflect your vision and brand. Make and publish videos that showcase the value of your business from a personal point of view. These elements will produce better results than generic graphics or stale photos of grinning salesmen.
Hire professionals
Image by Nick Slater
Unless you're an accomplished web designer and copywriter, don't attempt to build a website. Your site is a direct reflection of your business and your brand. Therefore, you need to build an online presence that shines, compelling content that connects with your visitors, and a truly interactive experience that keeps your customers engaged and coming back for more. Hire experienced professionals and manage their efforts carefully. The collaboration will yield stand-out results.
Engage your target audience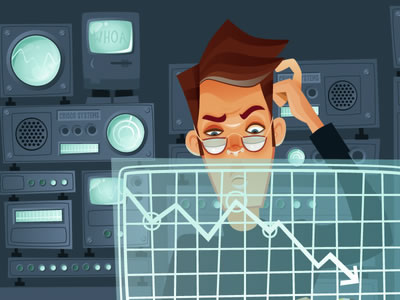 Image by William Dalebout
You love your website. Your friends love your website. That doesn't mean your target market will love your website. If you wish to attract and engage your target audience, you must design a site with that audience in mind. Research your market and tailor all your elements to appeal to their wants and needs.
Get Feedback
No one knows your target market better than, well, your target market. If you want to truly stand out, you need to find out which elements are working and which need improvement. Take surveys, post polls and ask questions. The response will help you custom-make a website that stands out among the completion.
Image via William Dalebout
Building a status-quo website won't get you noticed–or get results. With the right planning and focus, your website can embrace the latest trends and still stand out from the crowd.