Portfolios can be designed in several forms, specially those related to design, photography and other creative professions. The most traditional ones show pro eminent typography to attract attention and explain what is that the client/user is reading/seeing. The most contemporary one can show huge background images with a couple icons to help you navigate, while others can show minimal and clean design with some links to take you where you want. One way or the other, portfolios are your way to present yourself and your work to your audience and clients, and they are always a good source of inspiration.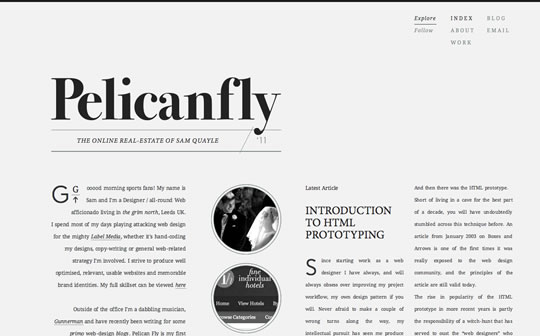 Source:
Abduzeedo – Sites of the Week
siteInspire
Awwwards
Related Posts
Here's some other articles that you will definitely find useful.