Mobile app websites, when properly designed, are a great source of design inspiration. From beautiful images to excellent use of white space, typography, and colors, it seems that designers will go the extra mile to create something nice and unique to promote their app. So for this post, we've gathered some beautiful examples of mobile app sites that will certainly give you some ideas for your next project. Enjoy.
Whether you're redecorating your home, gardening, furniture shopping, parenting or raising pets — Cinch has the people with great advice to make every decision easier. Just tap in a question, and we'll connect you to the people with the best advice.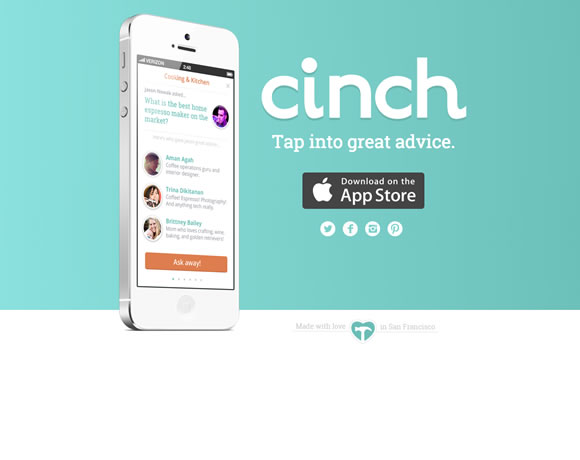 Manage your expenses directly on your smartphone. Easily keep track of your finances.
Shares gives you a simple overview of all the companies you have invested in.
Readmill is a beautiful ebook reader that lets you read and share books. Try it and discover how great reading books on your phone or tablet can be.
Weather Notifications lets you schedule and receive custom push notifications for weather info.
Send money to anyone with an email address. It's fast, safe, and free!
Sunrise is a free calendar app made for Google Calendar users. Designed with love, Sunrise is a new experience that will make your life easier.
Save time. Stay informed. Circa is the best way to read and follow news on the go.
Moves automatically tracks your everyday life and exercise. Just carry your phone in your pocket or bag.
Aviate automatically categorizes all of your apps, and intelligently rearranges your homescreen throughout the day to dynamically give you the apps and information you need most, at precisely the moment you need it.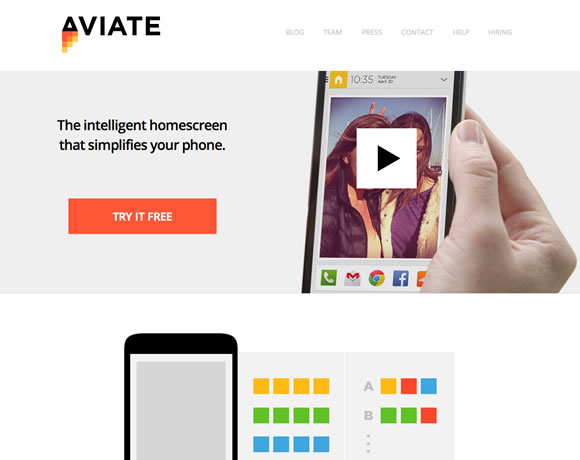 Event Book is a free, simple, and beautifully re-imagined calendar app. With usability and simplicity in mind, Event Book's themed interface, customizability, and maps, weather, and location integration help you more easily manage your life.