When you begin to work on a project, it's always important to begin creating your ideas as a wireframe. It is the step you take to put your ideas in action to see if what you have in mind will work properly. We recently posted an article showcasing Inspiring UI Wireframe Sketches and we received some inquiries about wireframing tools, so we decided to gather a few suggestions for you.
Pidoco is a web-based prototyping software for rapidly creating clickable wireframes and UI prototypes for web, mobile and enterprise applications. It's easy to use with smart sharing and collaboration features, a convenient usability testing module and much more.
The best platform to define web and mobile apps with rich interactive wireframes.
Make planning architecture easier with Jumpchart. By creating pages, and subpages you can quickly sketch out the hierarchy of your site. Change titles, and reorganize with just a click and a drag. It's never been easier to plan the navigation for your site.
Here at Creately, we are focused on making it easier for teams to work collaboratively on all things visual. And we do this by giving you a great online application that's a breeze to use and an extraordinary customer service experience that you'll love.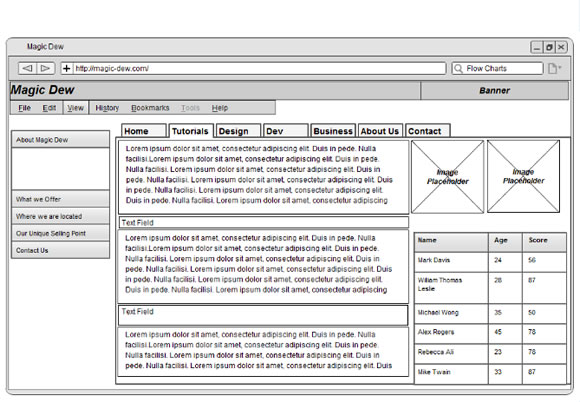 Easy frame sharing. Frame Box is a tool that is browser based and featured a click-and-drag layout system. This is fantastic for creating resizable, easily adjustable wireframes on the fly.
The Pencil Project's unique mission is to build a free and opensource tool for making diagrams and GUI prototyping that everyone can use. Our top features: Built-in stencils for diagraming and prototyping, Multi-page document with background page, Inter-page linkings, On-screen text editing with rich-text supports and much more.
JustProto allows multiple collaborators to work on an interactive prototype at the same time and then lets you share a fully functional preview to other users who can refresh and see your changes as they happen.
With a tool that makes it easy to create, share, and collaborate on a wide range of diagrams, Gliffy users can communicate more clearly, boost innovation, improve decisions, and work more effectively.
WireframeSketcher is a software tool that helps product managers, designers and developers quickly create wireframes, mockups and prototypes for desktop, web and mobile applications. It's standalone software and a plug-in for any Eclipse IDE.
You start with the wireframe design, the content layout and main design elements such as branding, navigation, sections. Next, you attach interactions to elements in the wireframe. From simple page-to-page links, to more complex functional interactions. Prototyping advanced user interactivity has never been easier. It takes less time for you to see your ideas in action.
SimpleDiagrams is a small desktop application that helps you express your ideas quickly and simply. There's just enough functionality to describe a thought or capture a process.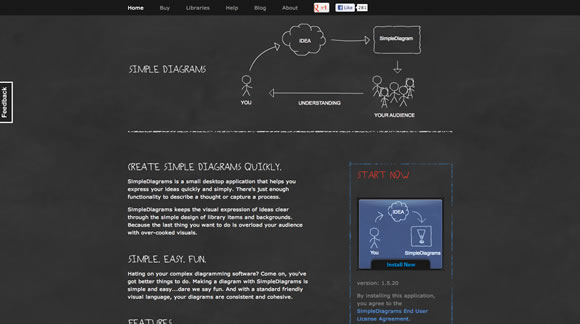 iPhone Mockup allows you to use different styles to create your mockups: Pencil or Illustration.
MockNow is a online wireframing sharing tool created by Ayush. MockNow target is easy to provide easy way to make quality wireframing online and nothing else.