A well-designed free vector will more than stand on its own. It can make a point, show a process, or introduce a website or blog theme better than any photograph. The use of vectors is commonplace in the worlds of graphic and web design, and even advertising. A large percentage of TV commercials involve a creative blending of vectors, animations, and video.
There's no shortage of free or low-cost vectors. Some sources offer only high-quality vectors for free or for a price. Other sources have huge inventories, but the quality is mixed. Still others offer freebies, but with strings attached. You'll find some of the very best free vectors below.
Browse through these high-quality vectors. Of the 15+ shown here you might see one you would like to use, or one that sets you to thinking about how your web pages or blogs might benefit from a greater use of vectors.  More than a few of those shown would fit nicely in an IT or web design website. The business infographic and vector circle vectors show ways in which a process can be neatly summarized, and there are many uses for a vector depicting a rocket launch.
Clicking on the title of one of these vectors will take you to the website. You can download your selection and/or browse through the complete collection. You'll be impressed with what you find.
Happy Valentine's Day Vector Illustration
Set of Retro Labels and Badges
Business Infographic of Colorful Circular Banners with Arrows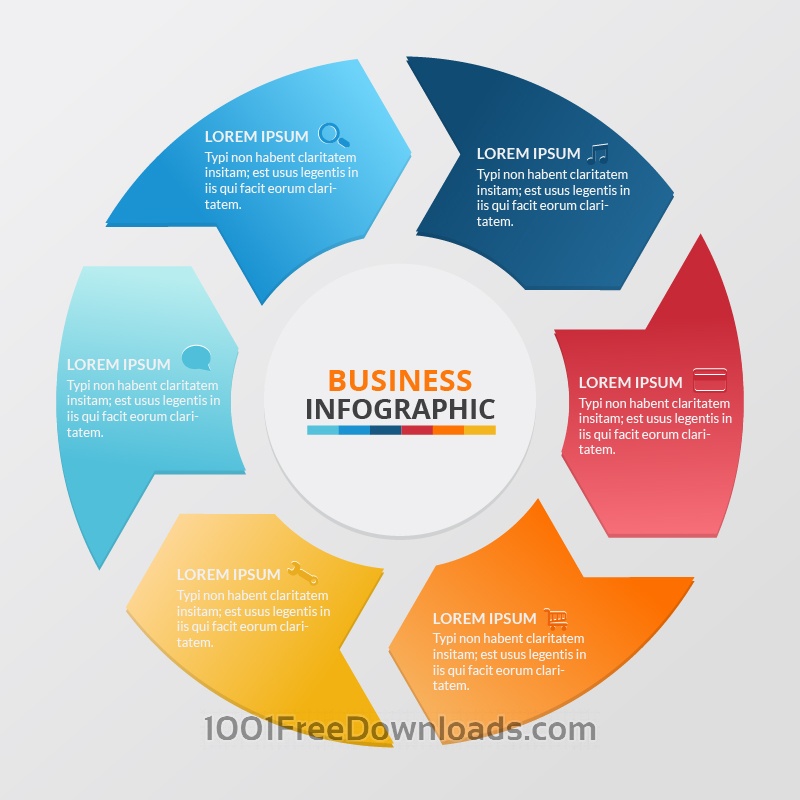 Food Objects for Design. Vector Illustrations
Touch Screen Device Background
Business Vector Circle Infographic
Set of Flat Design Concept Icons for Web
Space Rocket Flying Illustration
Set of Vintage Infographic Elements
Click on one of the titles and you will be taken to the page where you can download the vector you've selected. You can also browse the website. Click on Vectors to see more examples, plus a list of 30+ vector categories that await your visit. You can also click on photos, fonts, clip art, etc., to get a complete picture of everything 1001 FreeDownloads has to offer.
The time it can take to sift through a huge amount of material before locating the gem you are looking for is often time needlessly wasted. Look for a free vector at the right source, which is what you are doing here, and finding free, high-quality design elements for your website or toolkit will be a quick and easy task.
Enjoy your visit and happy hunting!