It's always inspiring to browse some well designed app websites. From pricing to eye catching images, interesting headers and product info, you can find a lot of inspiration in a app site. Today we gathered a few examples of beautifully designed app websites – apps for both iPhone and Android, that provide us with a variety of ideas, always with really great design.
iPhone and Android
Path is the personal social network that is the best way to share life and stay connected with family and friends.
FxCamera lets you take photos with various effects through simple steps.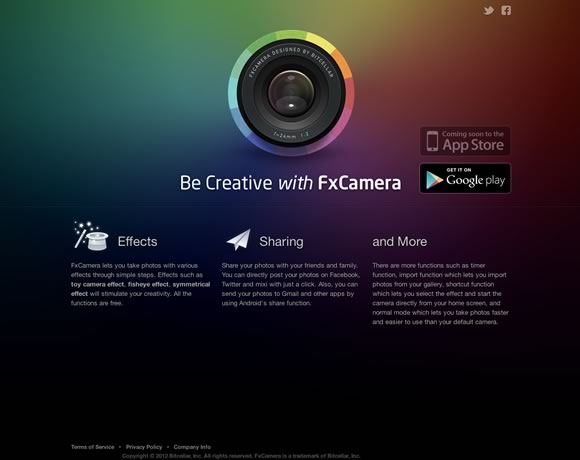 Capture all the amazing photos from your wedding. Your guests will love it!
Human powered music discovery.
Your social magazine.
Paying is easy when you download. Square Wallet to your phone. No more fumbling for cash or cards.
Get your point across with fewer words using annotation, shapes and sketches, so that your ideas become reality faster.
Pocket sized news. Available now for iPhone. Will be available soon for Android.
iPhone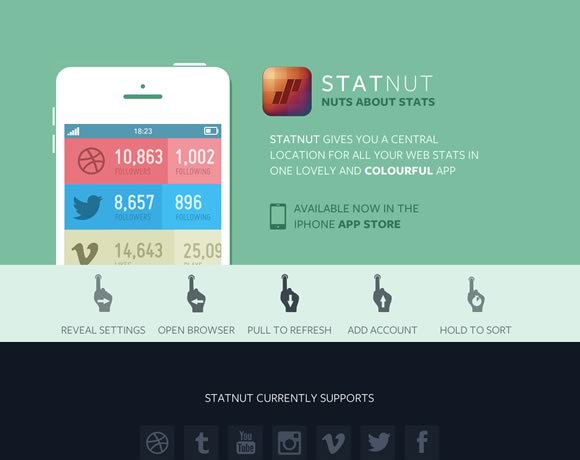 Seeing the weather on your iPhone has never been so easy and beautiful!
With Cheddar, your tasks are instantly everywhere. Everything you do with Cheddar pushes to all of your devices, so your world is always in sync.
Finding the right gift can be difficult. Fontain is an application which helps you remember those important dates, follow what your friends and family wish for, and most importantly, tells you where you can buy gifts for those people dear to you—and how much they cost!