Back in May we showcased a list of 60 Excellent Examples of Illustration in Web Design and since illustration is always something inspiring we decided to gather a new list, so check out some fresh examples of illustration in web design. From small illustrative details to huge illustrated backgrounds and some delicate drawings, here are some inspiring sites to give you some ideas of how you can incorporate this style into your own designs. Enjoy.
OrangeYouGlad is small, multi-disciplinary design studio located in Brooklyn NY.
Dropr is a easier, simpler, faster and more powerful network for all creative heroes.
FreeAgent is accounting software, simplified. A stress-free way to manage your books and invoicing.
Hey Indy create beautiful websites, illustrations, animations and videos.
My name is Carla Ferfolja. I am a Graphic Designer and Art Director, graduated from the University of Buenos Aires, Argentina.
Hello! I'm Jo Klima, and welcome to my own creative home.
Conan's got a giant orange blimp, and he's sending it joyriding across America!
My name is Kevin (Kenny) and I am a model maker living in Bristol. I've always loved making things and have been employed as a modelmaker and designer in the animation industry for the last 16 years.
My name is Sarah Camp and I'm a designer with a strong background in interactive design.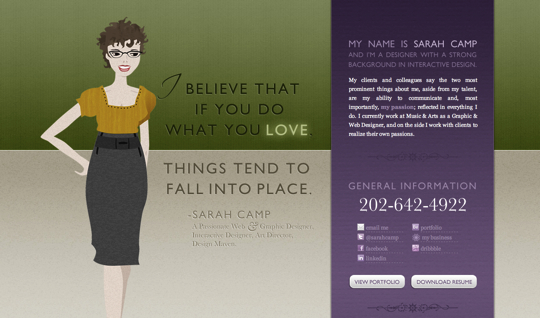 We offer a multitude of media related services.
A Couple That Loves to Create. Eight Hour Day is a design boutique, and we love what we do.
Redup connect your ideas with the best possible tools, best practices and people to engage, develop and sustain business and social relationships on the web.
Chris Martin spends much of his working day deleting emails from misguided Coldplay fans, but any remaining time is spent tongue to cheek and crayons in hand.
Established in 2005 Racket is an independent award winning art & design studio based in Melbourne Australia.
Ideas + Energy = Change
VonChurch is a recruiting firm working exclusively within the digital entertainment industry.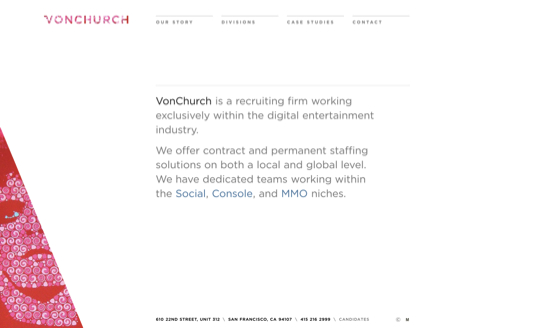 The Beehive Market is a green lifestyle market Saturdays from 10am to 2pm in West Berkeley.
BEAVORY is the creative work of Keren Mack, a designer /illustrator/artist based in Israel.
Toasted Digital is the alias for web designer Sam Clarke.
Red Tiki is a team of experienced design professionals working together for the love of the web and animation.
Mooze Design is a graphic design agency.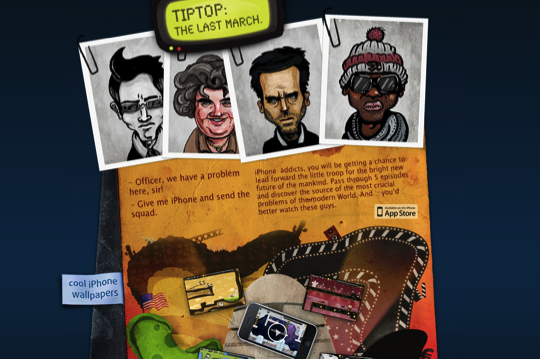 Attack of the Web is the online home for Norwich, UK based web designer/developer Gary Davison.
Source: