As a web developer, having a place to quickly test code can be extremely handy. For this post, we've gathered some very useful websites that allow you to do just that. And along with testing a debugging, many of these sties let you share and backup, which is a huge benefit when collaborating with other developers.
JsFiddle is a playground for web developers, a tool which may be used in many ways. One can use it as an online editor for snippets build from HTML, CSS and JavaScript. The code can then be shared with others, embedded on a blog, etc.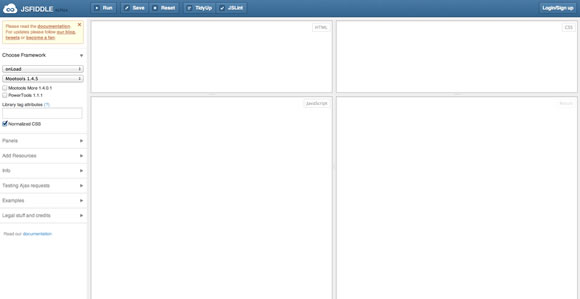 codepad is an online compiler/interpreter, and a simple collaboration tool.
Ideone is something more than a pastebin; it's an online compiler and debugging tool which allows
to compile and run code online in more than 40 programming languages.
Our site is engagement-driven. We offer both, vivid environment for developers to showcase their trendy works on JavaScript and HTML5, as well as community to share their codes and learn from each other. That's why we call our communtiy 'a coding avenue'.