"Multipurpose", "all-in-one", and "universal" tools and products.  You heard of them before. They have a reputation for doing some things well, and other things not very well at all.
We bet you also proverbial "Jack of all trades, master of none" saying applies. it no longer does so in the world of multipurpose WordPress themes.
There are plenty of good ones out there. Admittedly, each has its unique strengths and weaknesses. But as you narrow your search to the best of the bunch, weaknesses are inconsequential.
Select one of these 12 multipurpose themes for your next project and guess what will happen.
It will nail it!
They're not only that good, they're the best.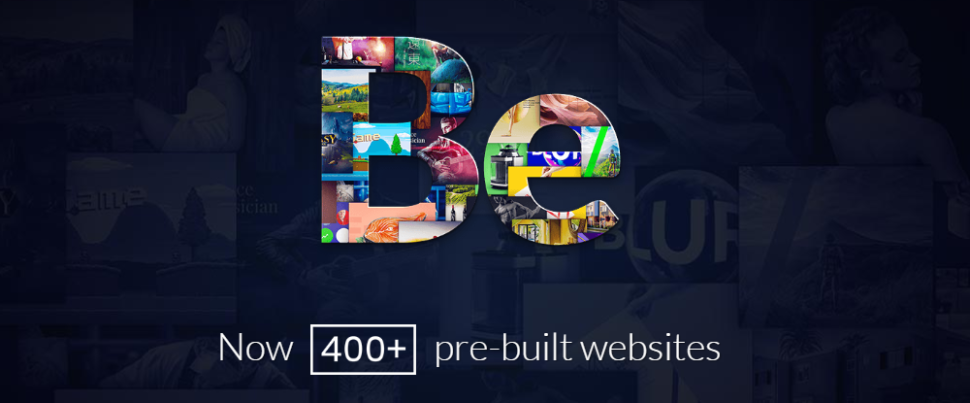 When you go down the list of features of any premier multipurpose theme, you'll usually like what you see. It feels good to have a theme that can handle anything you throw at it.
Be Theme's list of features never seems to end. Its 40 or so core features make Be Theme the biggest WordPress theme of all.
The "key" features are naturally those you have the most use for; but a key feature for every user is Be's library of more than 400 responsive, customizable pre-built websites. They cover 30+ different business sectors, website types, and styles, and just about any business niche you're apt to get involved with.
Other features you'll particularly like are the new Header Builder, Muffin page builder, Options Panel, Layout Generator, and Shortcode Generator. You'll also have shortcodes and other design elements and options galore to work with.
Download a pre-built website with a single click, start building, and with Be Theme it's not at all unusual to turn out a fully-functioning website in as little as 4 hours.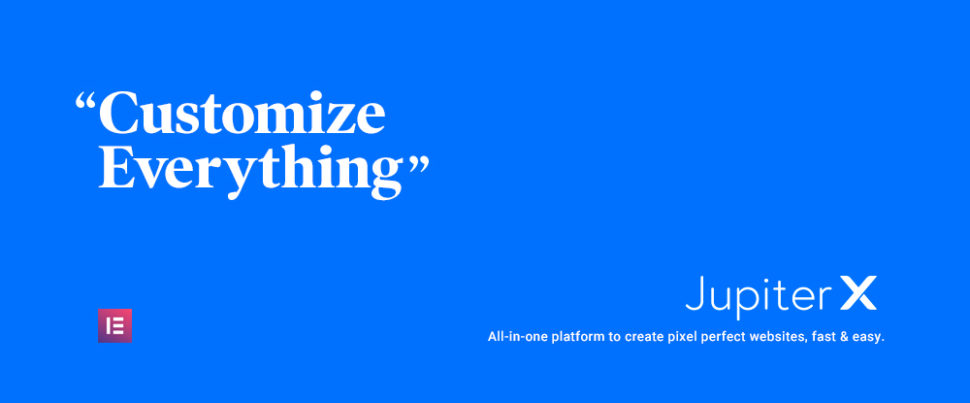 Jupiter X is a total makeover of the popular Jupiter WordPress theme; the creation of Artbees, a member of the Power Elite Envato Hall of Fame. This new version is super-fast, powerful, scalable, and extremely developer friendly. With Jupiter, you can customize design and content elements that are normally difficult or impossible to customize in other themes.
Users can for example totally reinvent their blog lists and portfolios, and the Shop Customize allows you to customize online shop elements that in most other themes are simply off limits.
Headers and footers can be built from scratch and you can customize every inch of your website using Jupiter X's powerful visual editor, and creating special forms, popups, and unique menu styles is no problem at all.
3. Uncode – Creative Multiuse WordPress Theme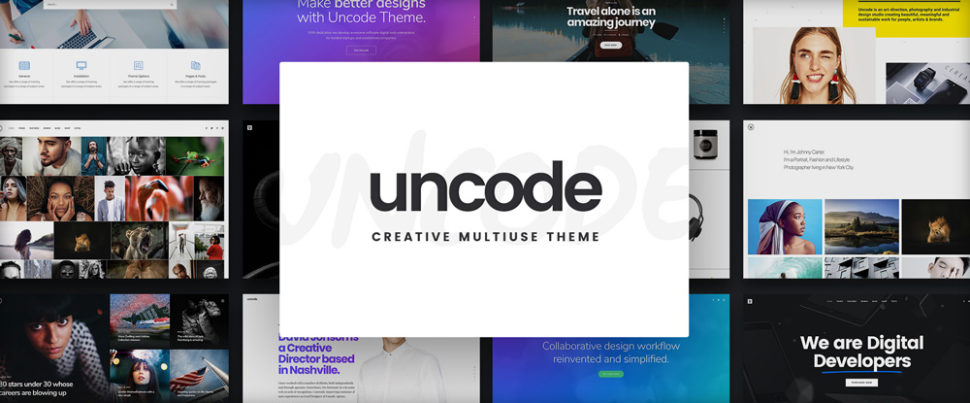 Visit the Uncode website and you'll be introduced to its website-building features. Nothing new here. Virtually every WordPress theme, multipurpose or not, does the same thing.
Where Uncode, one of the ThemeForest's top selling themes, is different from the rest is its showcase of user-built websites. You can actually see what others have been able to accomplish using Uncode, and you'll be impressed – and perhaps inspired as well. We highly recommend visiting the Uncode site for this reason alone.
Uncode's advanced adaptive grid system, adaptive images system, and more than 200 option-rich design modules should be mentioned however, as should the hierarchical options feature that gives you total control over your layouts and design content.
4. Brook – Creative Multipurpose WordPress Theme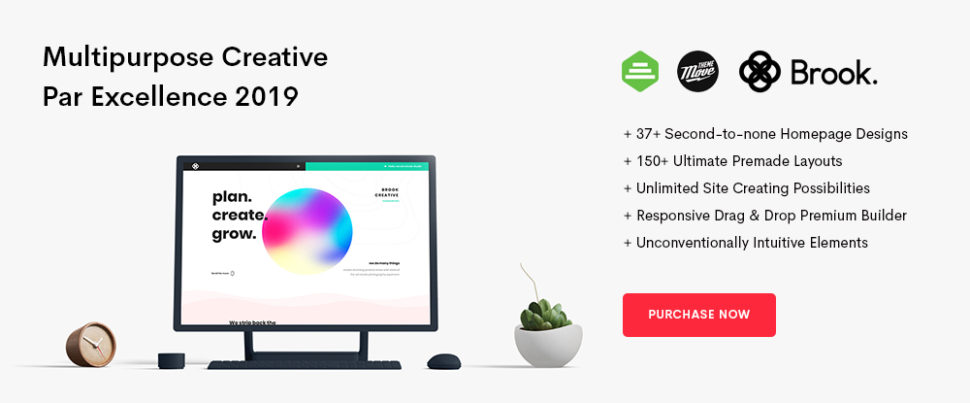 More than 150 exquisite pre-made layouts. More than 35 pre-eminent homepage designs. Blend in a premium responsive drag&drop page builder, a slider creator, and a host of intuitive design elements, we have Brook.
This multi-purpose creative theme features a WooCommerce shop, numerable custom shortcodes, mega menus, one-page scrolling, parallax scrolling, and many more to be listed. You're invited to pay a visit to their website for a full understanding of what Brook could do.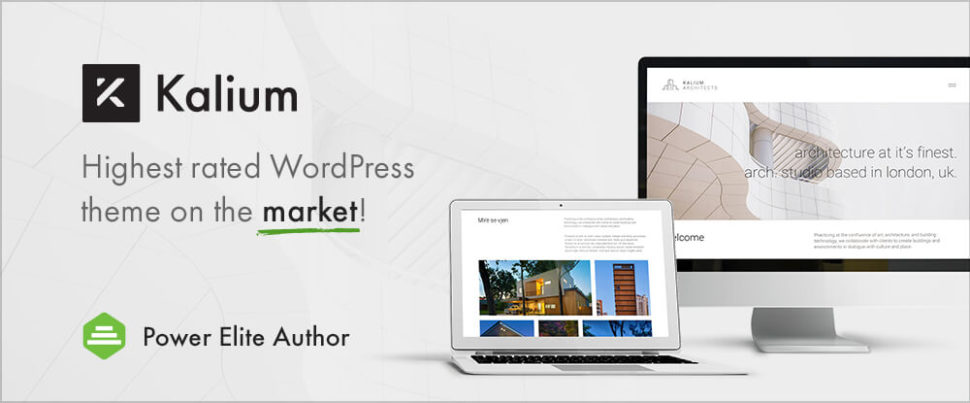 This developer-friendly theme offers an impressive array of theme options, blog, header, portfolio types (7 main types with options – 30 in all), shop items, a one-click demo content import and a premium page builders such as WPBakery Page Builder or Elementor. Kalium is extremely easy to use and offers endless possibilities. You should in fact be able to showcase your work as you've always wanted to the first time you use this theme.
6. TheGem – Creative Multi-Purpose High-Performance WordPress Theme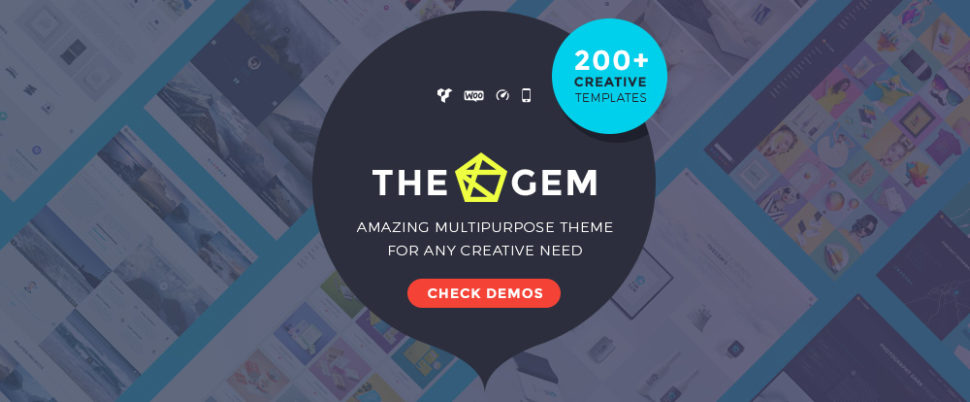 TheGem lays claim to being the ultimate web design toolbox, and everything we've seen about it would seem to support that claim.
With its 150+ stunning demos pages, 50+ multi-purpose design concepts, flexible page layouts, and other design aids and elements, TheGem is a great choice for startups looking for a way to let the world know what they have to offer, and a great choice for other businesses, large and small.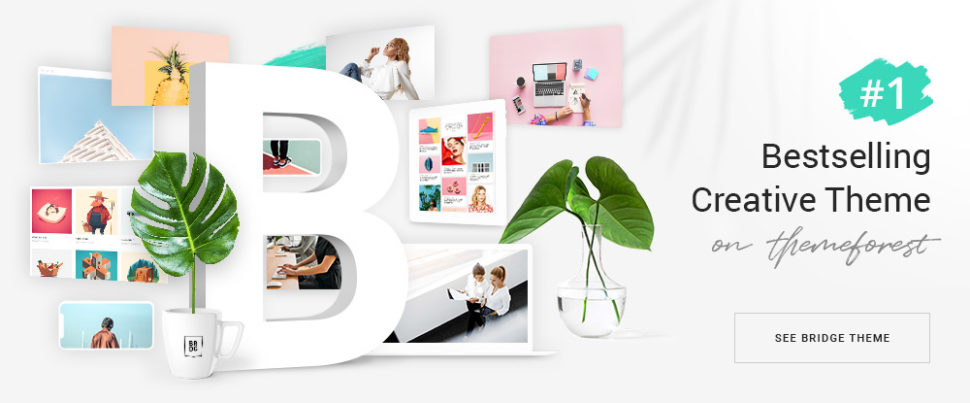 This #1 bestselling ThemeForest creative theme's open-ended customizability feature, coupled with the premier WP Bakery page builder makes it a great choice for creating a website for virtually any business niche.
Other plugins add to this software tool's overall value as does its library of more than 376 pre-made websites that in themselves guarantee to get any project off to a fast, solid start.
8. Pofo – Creative Portfolio, Blog and eCommerce WordPress Theme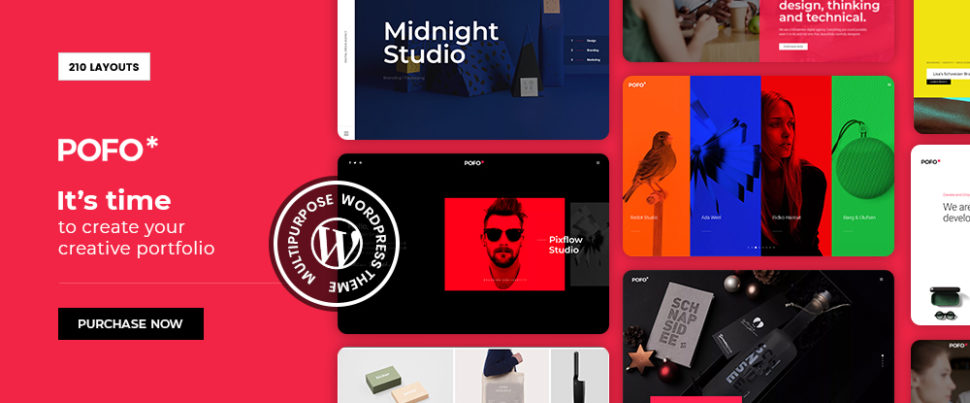 Modern, crazy-fast, and search engine optimized pretty much describes Pofo. Its 150+ pre-built websites, ready-to-go home pages and 1-click demo pages give you all the website-building flexibility you need. Pofo really shines in three key areas – portfolios, blogs, and eCommerce applications.
This multipurpose theme with its more than 200 layouts to work with deserves much more than a casual glance.
9. KLEO – Pro Community Focused, Multi-Purpose BuddyPress Theme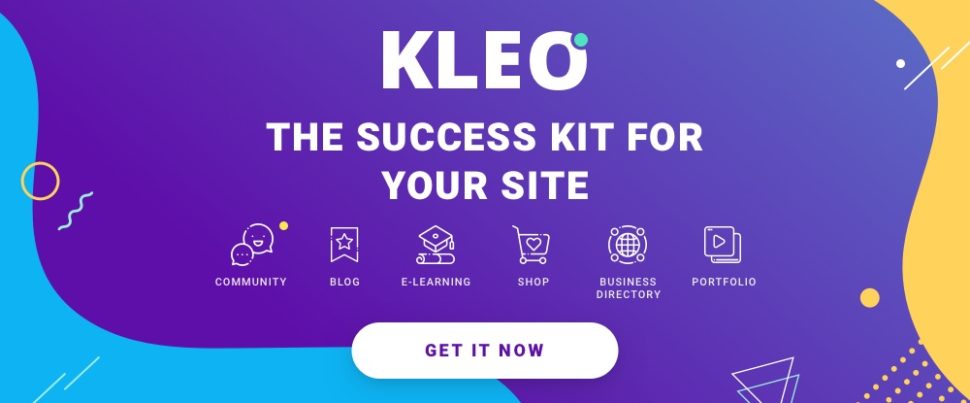 One way to describe Kleo would be to simply refer to it as an adventure. This professional community-focused website gives you everything you need to create a happy community of shoppers.
Blogs, portfolios, eCommerce, community forums and eLearning features – you name it. Kleo is also compatible with most plugins; extending your website-building capabilities even more.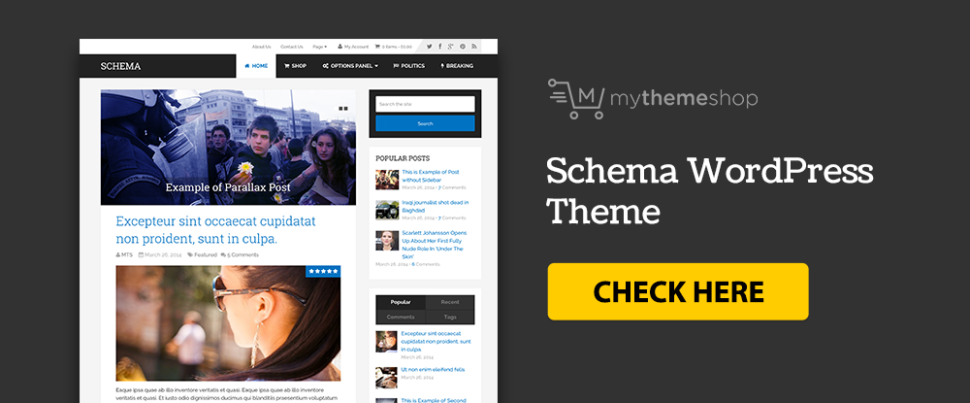 This website theme gives you a little extra for your money. If you're quite capable of building beautiful websites, but have trouble getting traffic, you can count on Schema to save the day. In addition to its selection of impressive website-building features,
Schema improves your page load times, has clean code, and guides the search engines through your site element by element.
11. Movedo – We DO MOVE Your World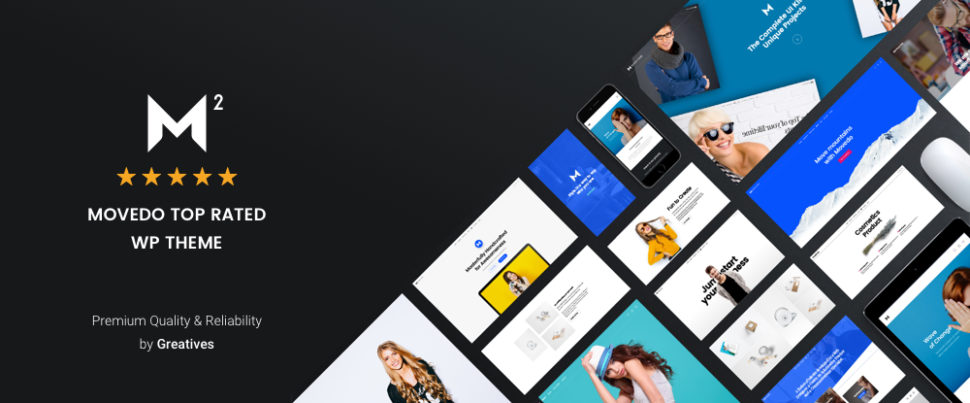 This 5-star top-rated theme contains a few surprises that you will not want to let pass by; if you feel your websites could profit from an extra dose of sparkle and pizzazz. MOVEDO is the website designer's answer to a magic wand.
MOVEDO takes ordinary images and makes them move and takes static images and makes them appear to move. Website users love it, and you'll have fun figuring out ways to entertain them.
12. Crocal – Premium WordPress Theme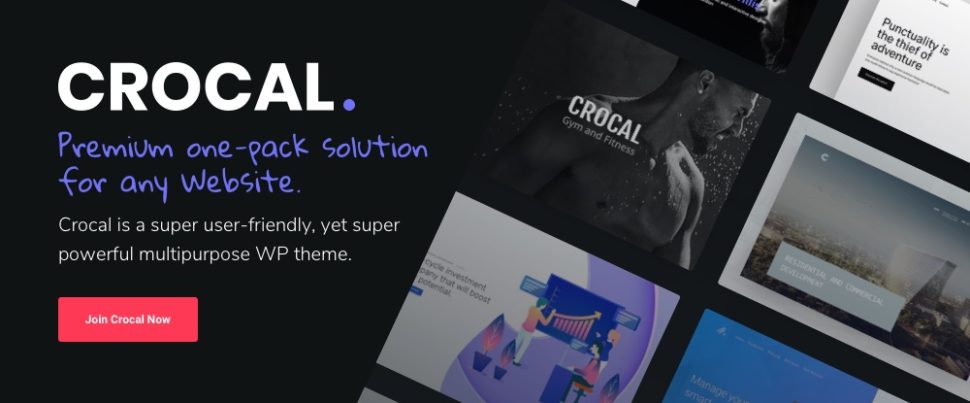 Crocal is the new kid on the block, having joined the neighborhood last January. It performs like an established pro thanks to an absolutely amazing adaptive grid system.
Created by a #1 rated ThemeForest Elite author, Crocal is Gutenberg compatible, WordPress and GDPR requirements compliant, and eager to strut its stuff.
Conclusion
          We've made your search for a better multipurpose WordPress theme a lot faster and easier. You're quite not done yet. You still need to find the one that will best suit your needs. Or, the one that will take a little extra time and some careful thought.
Don't worry too much about struggling to make the right decision. You really can't make a wrong one with this group.