Whether you have a full design tool kit, or you are lacking this or that, there is usually an additional resource, tool, or service that you can take advantage of to improve your work, your workflow, or your skills. There is always room for improvement, or room for a tool that will make one aspect of your work just that much easier.
One of the books in this selection could be just what you've been looking for to learn a new skill, or to learn how to work smarter and faster.
Freebies are always nice to have on hand, particularly when they are useful and of high quality; as is the case with the freebies listed here.
Turning you project over to a professional developer can save you time, and save you money as well, if your team does not have the necessary coding skills or tools.
Most of the items listed here are genuine time savers, especially in the areas of big data and UX testing.
Many providers of high-quality design or test tools will give you a free trial, and there is also open source software you can use at no cost.
If you're looking to find a job as a web designer, or if you already have a design job, and you are looking for ways to advance your career, this book is for you. UXD is loaded with tips and techniques on how to create an irresistible resume or portfolio, how to prepare for a job interview, and how to negotiate like a seasoned pro.
You'll also learn some real world skills that are not taught in design school.
If you've already learned HTML5/CSS3, it's time to take the next step, and learn how to code responsive and "future-proof" websites. This book will show you the way. You'll even get a sneak peek into upcoming CSS4 features.
This book is a comprehensive source for all things responsive. You will learn how to employ a "responsive and mobile first" methodology. You can read it from beginning to end, or use the stand-alone chapters as references.
Freebies
Here is your chance to take yourself on a no-cost shopping binge for some quality items if you're on the lookout for some font or icon freebies, or maybe a UI design freebie or two.
You don't have to look several different places for these items, thanks to Visual Hierarchy. VH has put together a big selection (200+) of freebies, including those mentioned, plus Sketch freebies, mockups and more.
This mockup is nicely laid out on three levels. You'll find it most useful for desktop and digital publishing applications. Features include multiple design elements and levels. It's free, and you are welcome to download it and open it in Photoshop.
This is one of several freebies that have been contributed by members of the Behance community for use by web and digital designers.
Prototyping Tools
With Proto.io, you can create a high-fidelity, animated, interactive prototype in minutes, with no coding needed. To give you an idea of this tool's quality; it is used by major corporations like Disney, ESPN, BBC, PayPal, and Amazon.com. These corporations use Proto.io's prototype designs before committing resources for production. They also make full use of this tool's program management and collaboration features.
What works for them, should work for you, if you want a tool to build prototypes with the look and feel of the real thing. A full-featured subscription can be yours for a 30-day free trial.
PowerMockup is an add-on that turns PowerPoint into a powerful prototyping tool. PowerMockup integrates an 800+ UI element library pane into the PowerPoint window. From this library pane, it's a simple matter to select the shapes you need to build your prototype and drag and drop them onto a PowerPoint slide.
You can add your own shapes to the library; and since you can import and export shape categories, you can share them with others if you choose. This, coupled with PowerPoint's collaborative features, provides an ideal situation when working as a team.
Design to Code Services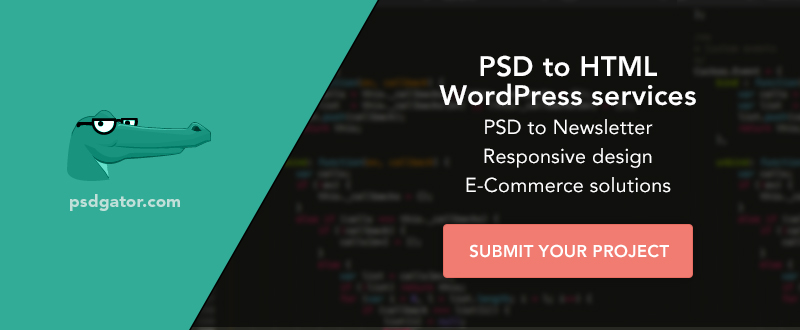 Send PSDgator your PSD file, and receive hand-coded, pixel-perfect HTML5/CSS3 in return. The PSDgator team does a lot of that type of development work, but they are in fact a full-service team that delivers a range of solutions. This highly-talented team specializes in conversion of PSD files onto WordPress and other CMS platforms, theme design and development, eCommerce solutions using WooCommerce, plugin development, and much more.
The green gator's team will be happy to discuss the solutions they offer, but if PSD conversion is what you need, this is a great place to have it done.
PSD2HTML® is an ideal coding partner if you want the services of a development team that has served digital, marketing, and design agencies for over 11 years. With more than 100,000 projects under their belt, this team of results-driven pros provides HTML/CSS markup, solutions for a range of eСommerce, CMS platforms and the slickest JS interaction.
PSD2HTML® are pioneers when it comes to PSD to HTML services, they deliver the best code quality, every time. Don't wait. Let PSD2HTML® helps your team reach new heights today.
Check out The Site Slinger site if you're looking for an exceptional PSD to HTML service. These results-focused professionals will transform your designs into amazing code smooth and fast.
The Site Slingers have made a few key improvements recently, too. Their simple navigation and striking layout have made the user experience slicker than ever.
The Site Slinger is the place to go for an ace-high markup. So send your designs over and let the Site Slingers do the rest.
Multipurpose WordPress Themes
Be Theme, the biggest WordPress theme ever, is a favorite of a huge number of users, and it always will be. One of the reasons? – Be's 210+ (and counting) modern, professionally-designed, pre-built websites. They make building stunning websites and blogs an easy task.
Be is easy to use, and it has plenty of cool core features to help you along; plus, their customer support is second to none.
X Theme, by Themeco, is the most feature-rich theme on the market for 2016. Add to that the fact that it comes with Cornerstone, its innovative 100% front-end page builder, a host of extensions (22 and counting), and a live previewer that lets you see what you've accomplished before you publish it.
Purchase X Theme, and you can get ready for most customizing fun you've ever experienced.
eCommerce WordPress Themes
Merchandiser is simple, fast, and reliable. The reason? – it's minimalist design. It is loaded with features you need to build a stunning online store, but nothing more. You won't find the bells and whistles that contribute mainly to slowing things down, or making the learning curve steeper.
What better way to create online stores based on minimalist designs, than by using an eCommerce theme based on that modern trend?
XStore is another eCommerce theme based on the "what you see is what you get" design principle. This theme has just what you need to make your eCommerce sites professional looking, appealing, and trustworthy.
With XStore, you can create an awesome online store that features a pair of special effects – skins and hover – that are guaranteed to capture and engage users, and do wonderful things for your conversion rates. Check out the demos – and you'll agree.
Website Builders and Platforms
Having a powerful design tool that is easy to work with is a good thing of course, but sometimes what you really need is a way to increase productivity by streamlining your design process.
With full creative control and no technical barriers, Webydo enables professional designers and web agencies to grow their operation.
White label branding, SEO capabilities, web hosting, client billing and a built-in CMS are just some of the business-oriented features that may be found in Webydo's central Dashboard. Webydo enables you to boost productivity and quickly create beautiful websites for any client.
Most professional web designers are well acquainted with drag and drop page builders, and most excel at using these tools. There is however, a better way, and XPRS can show what that is. It's faster and easier to build pages – and websites – using a modular, Polydom approach, and you'll end up with website that provides superior performance as well. Polydoms are used like Lego blocks.
If you are a "drag and dropper", the folks at XPRS will give you a free license to try their approach out. They also have a white label offering – unlimited licenses for a $350 annual fee.
WordPress Plugins
wpData Tables is a WordPress add-on that allows you to analyze big data and present the results in concise, easy-to-understand charts and tables. Data of particular interest, or data ranges, can easily be highlighted.
The tables are natively responsive, and can be made editable. This add-on is a huge time saver and a great help when you are faced with looming deadlines.
W3 Total Cache will improve the UX of your website through increased server performance, download time reduction, and by providing transparent CDN integration. More than 1 million copies of this WordPress optimization tool are actively installed.
W3 Total Cache can improve overall site performance by a factor of up to 10X, and bolster your site's rankings on Google.com, as well as its conversion rates.
Stock Images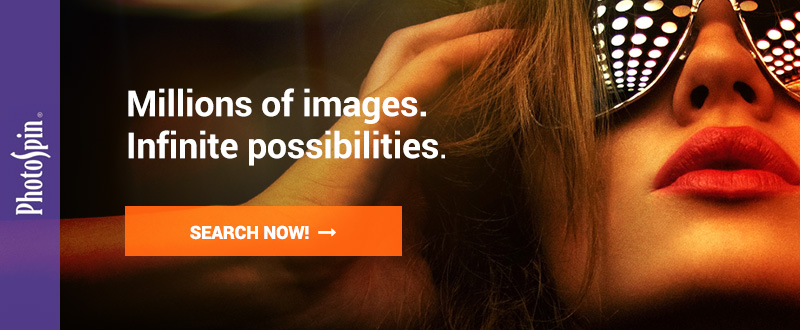 Photospin, with its well-organized inventory of millions of top-quality stock images and vector files, is an excellent resource to have access to. You can easily drill down to find an image to suit your needs –  including images of up to 17 inches in length.
See which of their subscription plans will fit you best. If you sign up today, opt for their annual plan. Mention Promo Code BAW20, you'll receive a 20% discount.
Stockfresh is another resource worth a look. They feature millions of nicely-organized, hand-picked photos and vectors to pick and choose from. If your needs are minimal, you can purchase items separately. Otherwise, you'll save by signing up for a subscription plan.
In any event, you can sign up for free to browse through the Stockfresh offerings.
Collaboration and Task Management
InVision is the world's leading product design platform. It gives designers and design teams the ability to prototype, review, modify and refine, manage, and user test their web and mobile product designs. All of this can be done with a single tool and without having to resort to a single line of code.
Get your free Enterprise trial, and soon you may find yourself in company with Apple, General Motors, IBM, and others.
If your project tracking and collaboration operations aren't quite what you need them to be, Azendoo has just the solution. With this collaboration and task management tool, everyone on your team, along with other project stakeholders, can collaborate and share information in real time.
No one needs to be mistakenly left out of the look, plus Azendoo is great at organizing tasks and smoothing out your workflow.
UX and UI
Loop 11 can help you resolve a number of recurring issues. It eliminates the need to decide between multiple tools for working with big data or user feedback analysis. You no longer need to dread user testing because with Loop11 it's so simple.
Now, you can run hundreds of users through each test, collect volumes of data, and quickly have the results you need to base your design decisions on.
If your UX testing approach up until now has been to tweak the contents of a landing page, and wait to see the results, Google Content Experiments will show you what you need to do to improve landing page performance, and in a hurry.
With this Google Analytics tool, you can test up to 10 landing page versions at once, to see which can be expected to perform best; plus, you can track user response over time.
Other Useful Tools
You may have all the web-building and productivity-enhancing tools you need readily at hand, but there always seems to be something to hold you back. If it's your browser, and it could well be, give Vivaldi a try. Vivaldi is a web browser that adapts to your needs, not the other way around.
Download it and give it a try; the odds are that you'll decide to stick with it. After all – it's your browser.
Coolors provides just about the easiest way there is to pick precisely the color you need to use in your design or save for later use. You can use the analog approach to scan through a range of shades and color combinations, type in the hex code (assuming you have it handy), or view and export colors with the browser.
Coolors makes what could be a complicated operation seem like child's play.
Wrapping it up
To describe these resources and tools as "useful" is probably an understatement. Included in this list are several of the most productivity-enhancing design tools on the market.
The UX testing tools do much more than merely automate manual procedures, and add-ons like wpDataTables take the fear out trying to perform analyses on big data.
The books that are offered will help you learn new skills, or upgrade existing ones, most of the tools will save you time, and the freebies and open source applications will save you money; not to forget the free trials.