Beginning Graphic Designers often wonder if it is okay to use  design templates. I hear a lot of Graphic Designers with experience give some of the worst advice about this, overplaying the "value of originality" with no accounting for the context of the situation.
As a graphic designer, you should NEVER depend on templates. But using them, making your own and understanding when to use them is part of the Business of Graphic Design.
Romanticizing certain ideas instead of a focus on practicality dooms many designers in their career.
Here are some helpful templates for different graphic design needs you might have:
Mutli-Purpose HTML Theme:

Avad-WordPress Responsive Theme:

Bootstrap Landing Page Template: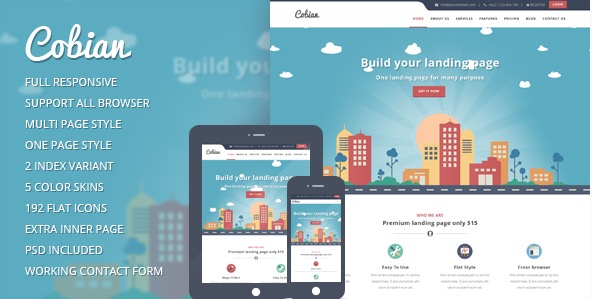 Stationary and Branding Mockup:
Broadcast Motion Graphics Package:

Digital Magazine Template:

Trifold Brochure Template: