There's nothing like killing the time, walking around the many isles of Ikea and seeing different home design ideas.
And in the end, eating something delish from their little food corner.
I could literally go there all day, every day.
It's always so relaxing to go, but you know what is almost even more relaxing?
Ikea's New Sleep Ads
We've all seen the plethora of influencers talking about skin routines, night time routines, serums, and vitamins that are allegedly supposed to help you sleep better at night.
But you know what's better than all of those supplements?
Ikea's new sleep products.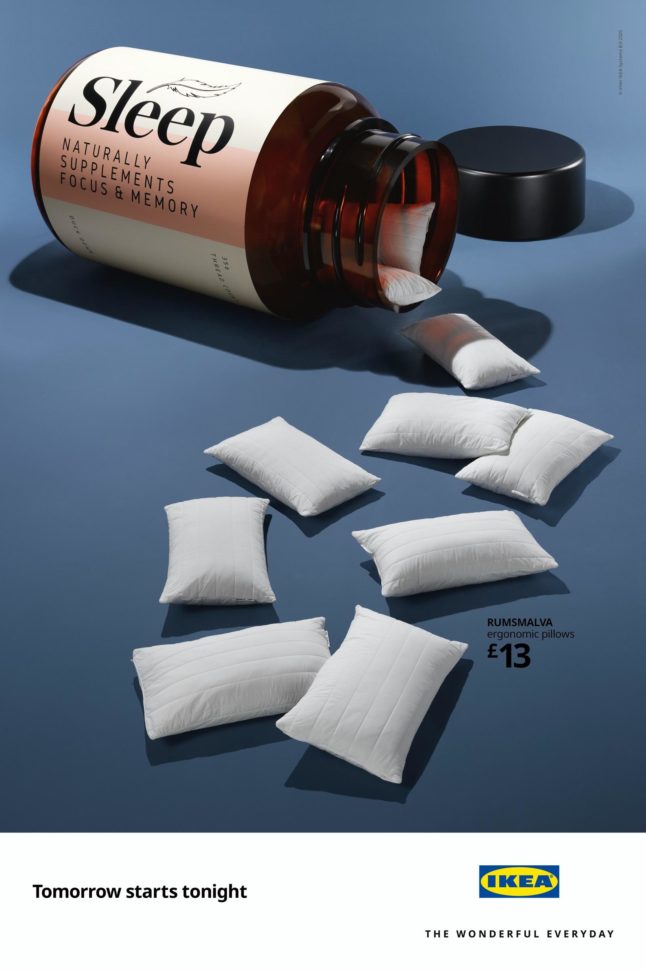 The design team in charge of this campaign absolutely nailed it on the head by making a mock up of fad sleep products.
So many people nowadays claim that their supplements or energy drinks will help you feel more energized, but nothing quite slaps like a good night's sleep.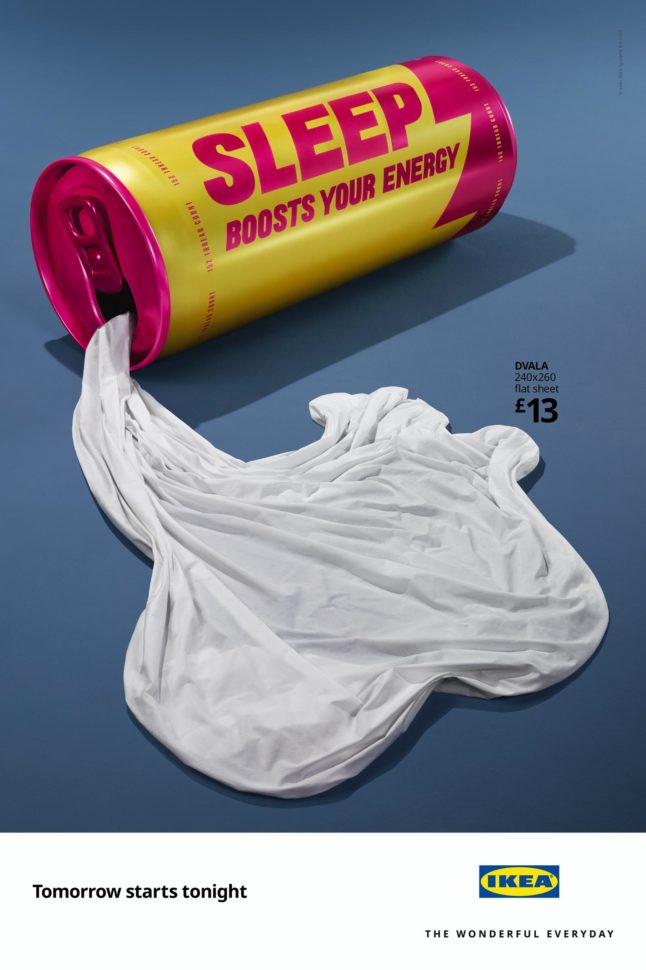 Ikea's new sheets and pillows will definitely give you a good night's rest, and these photos and posters by Amy Currell and Andy Knight Ltd, are all a part of IKEA's Tomorrow Starts Tonight campaign.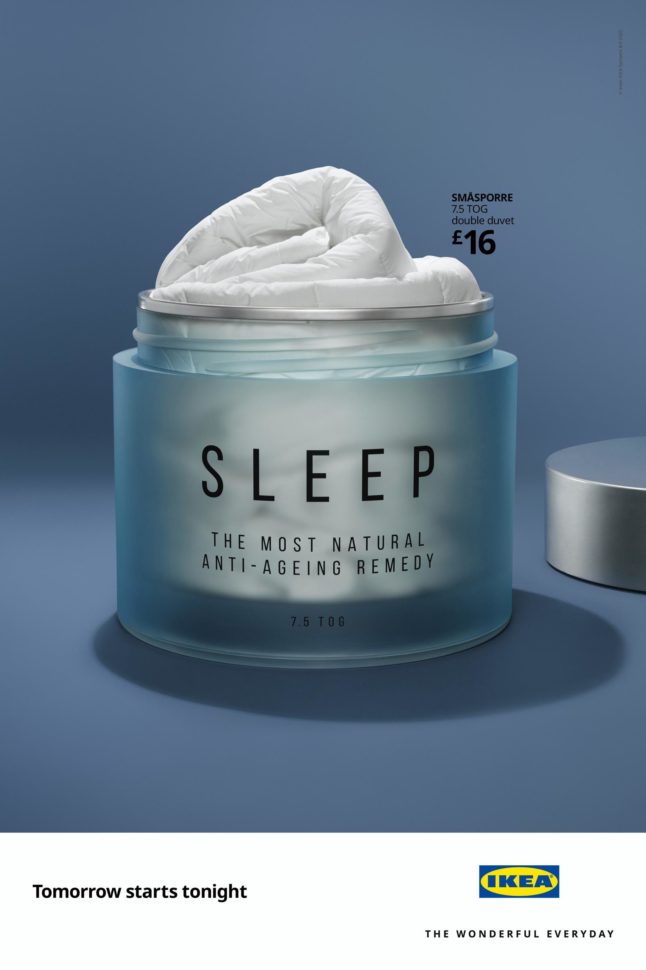 I haven't seen this good of a design in what seems like ages, and it was super refreshing to see something this creative.
What's one of the best ad campaigns you've ever seen?
Drop them down in the comments below so I can check them out and review them in the future.
And of course, until next time,
Stay creative, folks!