Israel's success in startups is a recipe for success, they have more startups per capita than any other country. Where there is a successful boost in startups, it is safe to say there is also a concentration in new, emerging technology and solutions. Much like Silicon Valley they have the necessary mix of talent and skill for startup success. Nicknamed "Silicon Wadi", Israeli startups have their eye on growth through globalization. Featured are some Israeli startups that have a lot to offer in terms of solutions which could lead to big success in 2016.
Apester
Apester is changing the digital storytelling experience by empowering its readers to take a more active role in the content they consume. They also get an extra point for their super engaging use of animation and fun color palette on their website!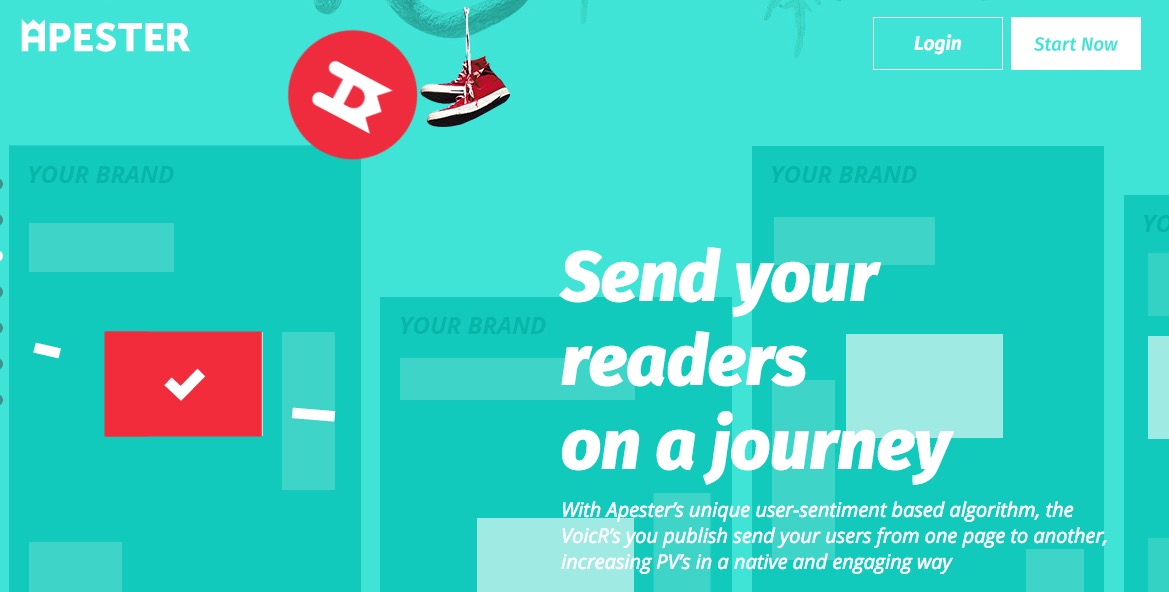 Rounds
Rounds offers group video chat on mobile devices. Users can communicate via text messages or video chat with up to 12 people and engage in fun activities like playing games all while continuing conversation.

Bizzabo
Want to pull off an event seamlessly? Bizzabo helps organizers create successful events by handling everything from building a website, selling tickets, growing communities, expanding to mobile and maximizing the event experiences – using a beautiful, user-friendly platform.
Clicksmob
Clickmob has taken the same model used for affiliate marketing and adapted it to mobile. The company promises to deliver more mobile traffic and ROI for advertisers and publishers.
Lightricks
Combining Engineering, design, and research to create two of the most successful paid mobile apps in the world. Industry-leading, computational photography experts set out to expand the world of creative photography on mobile with their line of best-selling app products.
Vonetize
From Hollywood movies to TV Series and Music concerts, even content for specific ethnic groups; Vonetize develops content services and technology platforms for Smart TVs and a variety of devices, that can reach millions of viewers worldwide.
Checkmarx
The company pioneered the concept of a query language-based solution for identifying technical and logical code vulnerabilities. They have a respectable list of customers including 5 of the world's top 10 software vendors and many government organizations and notable software companies like SalesForce.
Docady
Aiming to keep you calm and collected this application was developed to best prepare you for any bureaucratic scenario avoiding situations like expiring car insurance or even a passport. The application brings multiple features like that of google drive, apple wallet, and your mother's nagging reminders to keep your documents up-to-date and easily accessible.