Yes, the rumors are true and we couldn't be any more excited.
Michelle Obama has just released a podcast and we're absolutely obsessed with it.
So basically, if you haven't heard already, one of Spotify's biggest original podcast bets, The Michelle Obama Podcast, premiered on July 29th, 2020.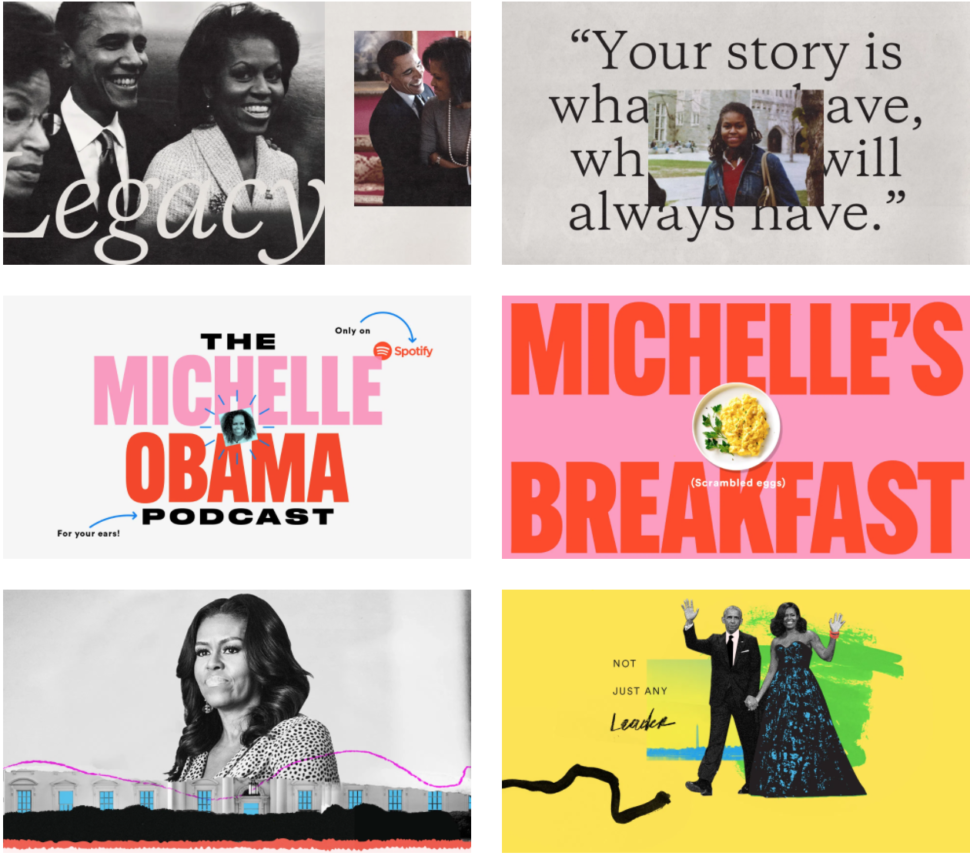 And who, you might ask yourself, had the amazing opportunity and honor to design for Mrs. Obama's Podcast?
Well, it was none other than the Brooklyn-based creative production studio, And/Or.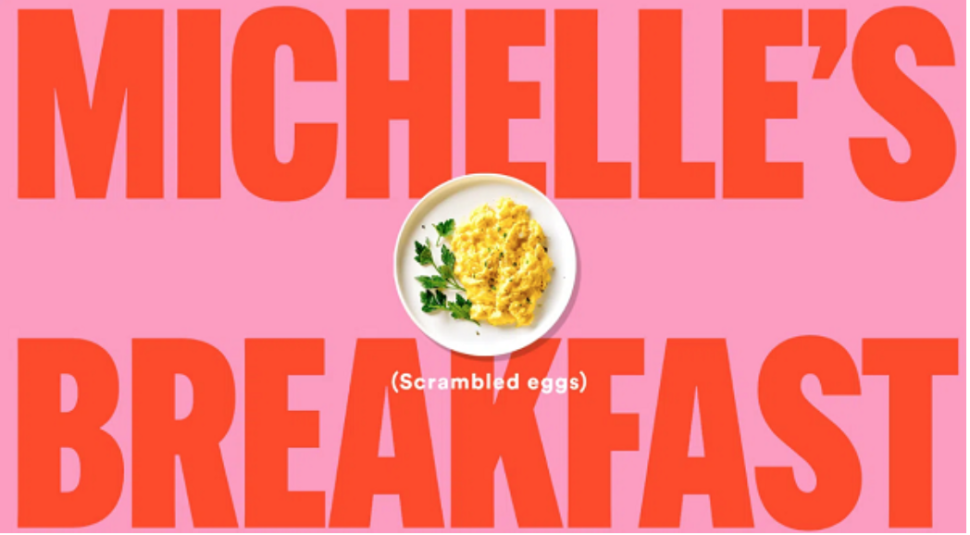 According to an interview with And/Or, they stated that there were some difficulties in designing the branding and visuals for this podcast.
The reason being that they couldn't listen to any of the episodes before the release, so they had to blindly design all of the visuals, and try to match the vibe they were looking for, just right.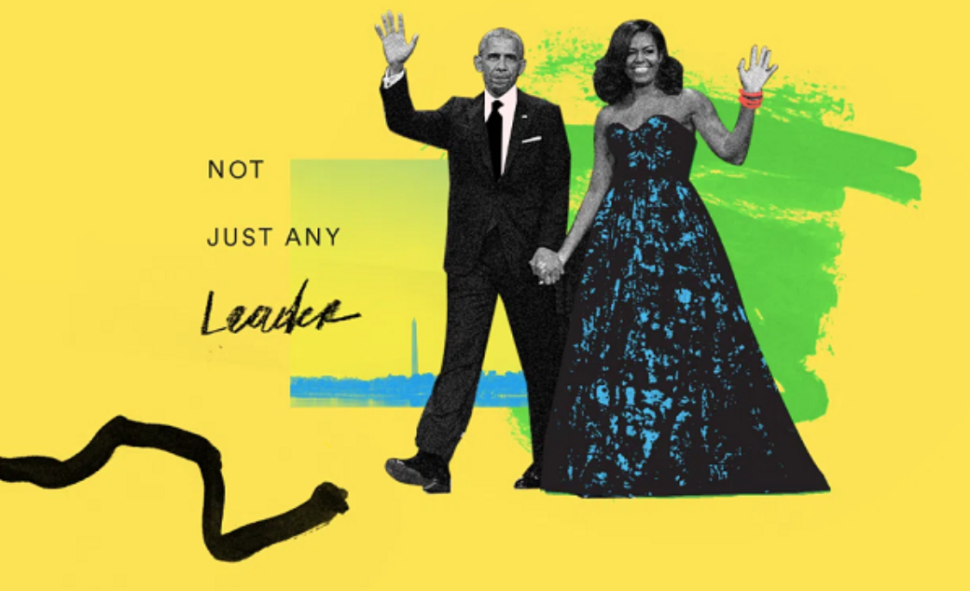 And thankfully, they were able to capture Michelle's personality and professionalism, while also having a bit of fun with the design process to bring some life and color to the visuals.
As And/Or said in their interview with It's Nice That, "We started with concepts that drew Michelle's life and history—illustrating important moments from her life over time in a more stoic tone because we didn't have access to the podcast episodes yet. We developed those directions using context from the First Lady's book, Becoming."
The stoic tone that was presented to us in Michelle's book, Becoming, was replaced with a more colorful, youthful, and fun look to it.
Because this podcast's aim is to be light-hearted yet helpful and educational, Spotify was open to bright and happy designs, which And/Or was happy to create.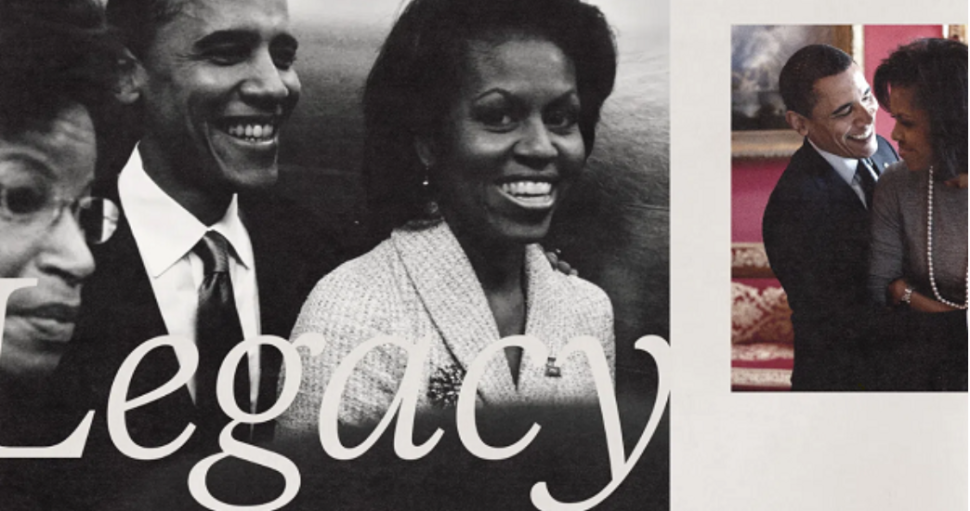 And what's another one of the many amazing parts of this podcast, you might ask?
Well, let me tell you.
It comes with a new product feature: shareable quote cards.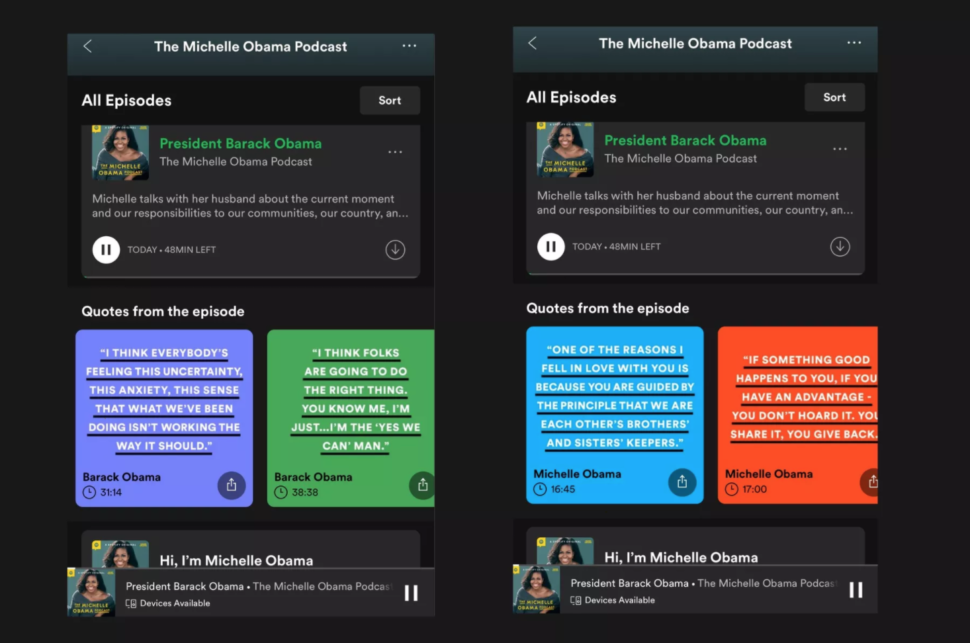 When you begin to listen to the podcast, which is exclusively available to Spotify users(thank goodness, because that's the only music streaming platform I use), you'll be immediately presented with colorful cards with quotes on them that you will be able to share with others.
Of course, you'll be able to share these quotes on any social media platform that you want, and not only will you be sharing powerful knowledge to all your followers and friends, but you'll also be sharing beautifully designed quotes shared from Mrs. Obama herself.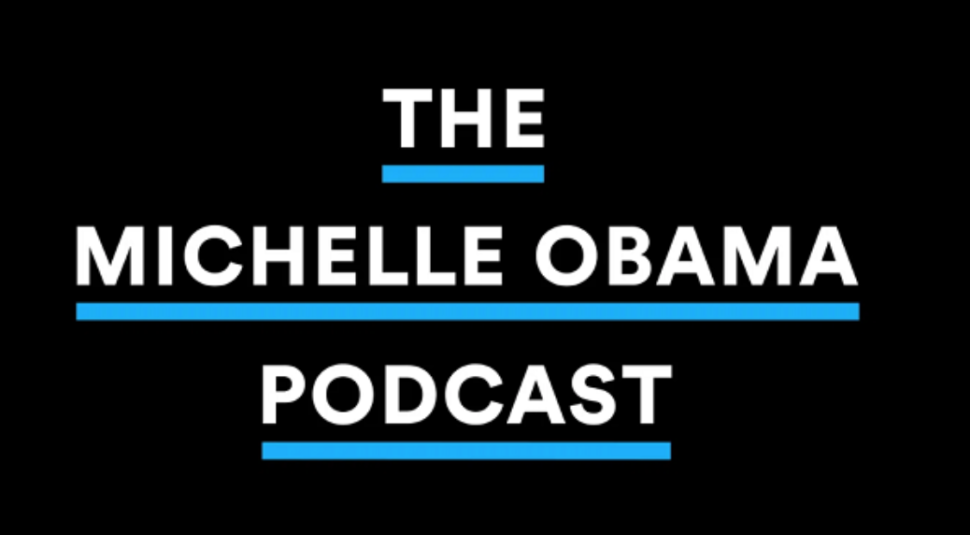 "The headline here is Michelle Obama, and our mission was to help that come through, so we were conscious that the graphic should be a support, something that would immediately get to the point and get people excited, and not be too complicated, distracting or overwrought," Creative director Kendra Eash from And/Or explained.
The overall goal was to amplify Obama's personality in the podcast while [communicating] the intention of the podcast. Having an elegant typographic solution with a geometric typeface keeps the focus on those ideas. The colorful underline gives a "pop of color and energy to the animation."
[source]
Overall, we are just obsessed with the new podcast and design that we were recently graced with.
What do you guys think of the new podcast that Michelle Obama released and all of the visuals?
Let us know in the comment section below!
And as always, until next time,
Stay creative, folks!