Every now and then, we have to take time and clean our inboxes of the useless emails we get daily, but we never read. What do we replace them with? We have come up with a list of the most helpful, good content newsletters designers and developers should be subscribing to. 
I have many times been overwhelmed with the amount of emails I would get daily from all the writers I subscribed to. Postponing to delete them does more harm than good. In such situations, the only option you have is to take that time you tried to save and start deleting and unsubscribing to those emails you know you'll never read. As designers and developers, we have to stay constantly connected to the newest "everythings." We draw our inspiration and knowledge from the world around us. One simple thing we can do to not miss crucial news, tools, and gadgets that could make our lives easier is to subscribe to high-quality content providers.
Do you need a new, refreshed list of email newsletters for designers and developers? Check the list below and let us know which you consider to be the most helpful of all.
Jen Simmons is the Mozilla Designer and Developer Advocate and her knowledge about CSS Grid is fantastic. Not only that, but she also makes sure that once a month she shares it with us in a newsletter. The main purpose of her mails is to announce the subscribers about new videos available on the Layout Land YouTube Channel, but the editorial notes carry a lot of value in themselves. She's funny and she does a great job at explaining!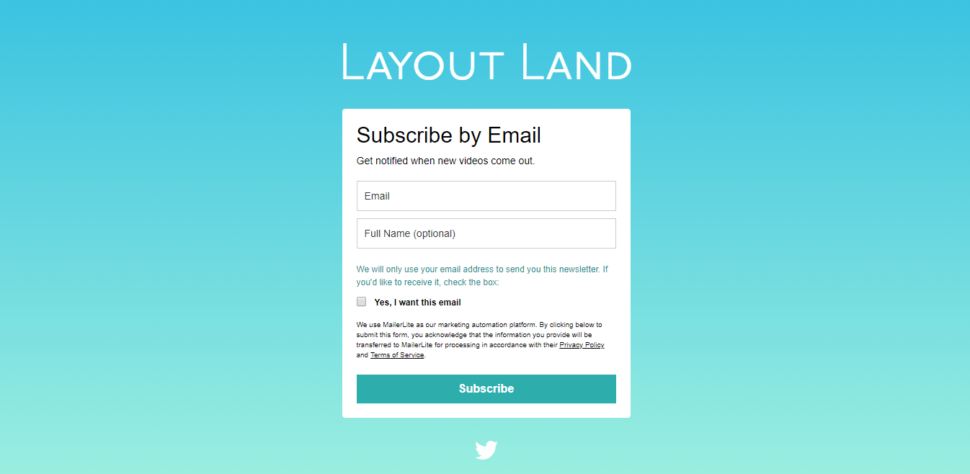 Anselm Hannemann, the founder of Colloq and certified Scrum Master writes design and dev news, commentaries, and techniques every week. He keeps the editorials short, but the message is clear and extremely helpful. His articles are highly read due to his out-spoken, powerful narrative voice. Just as we all like it.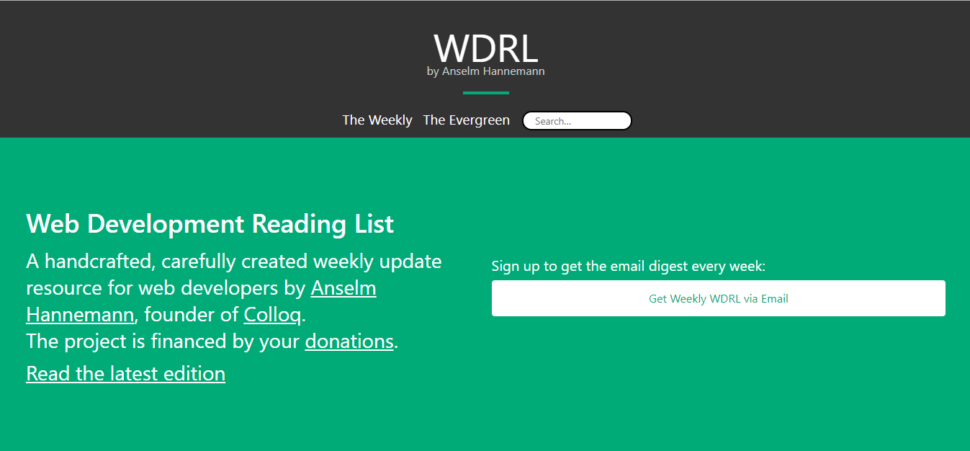 Val Head keeps us up to date on the best motion design, web animation, and UX resources on the internet. The author is an interface animation consultant, designer, and a highly recommended speaker. She is also a design advocate for Adobe. She diligently finds time every week to create tutorials and write articles where she passes over her wide knowledge in web animation.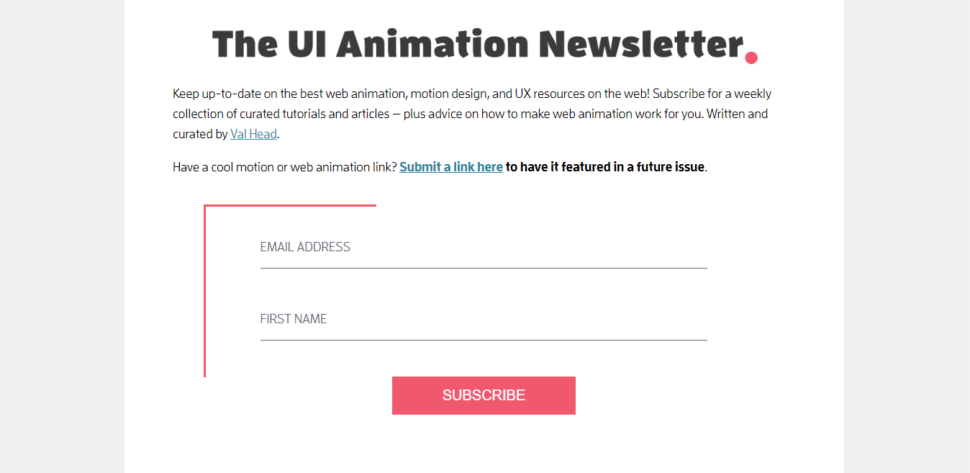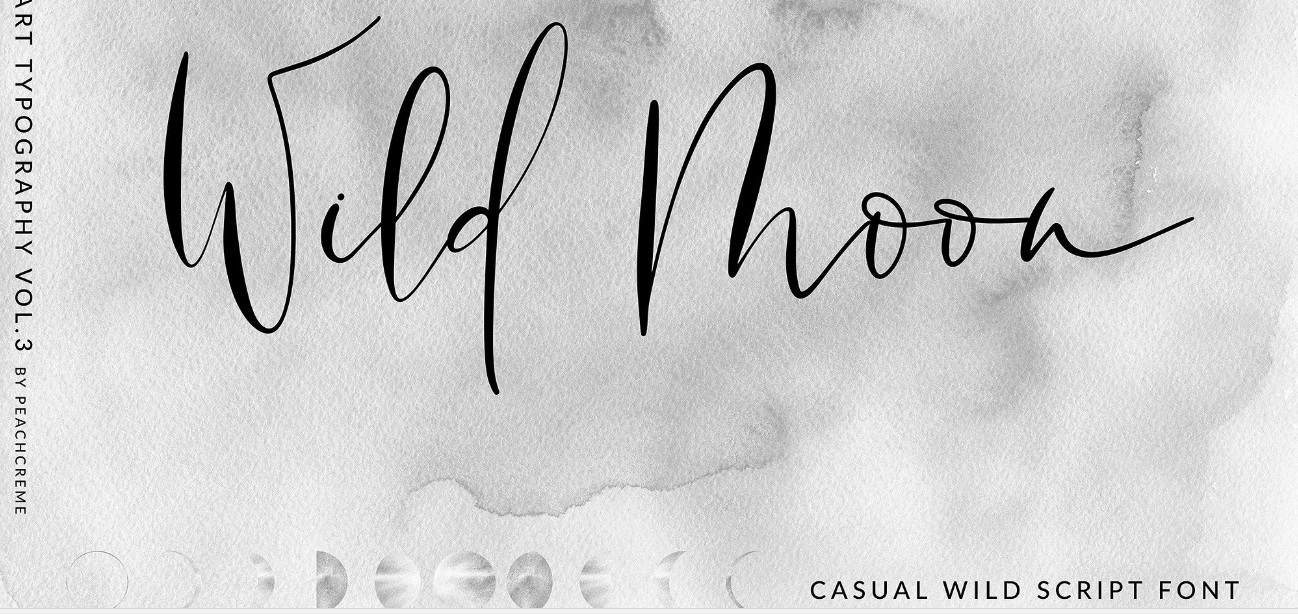 I found myself skimming through their amazing content while writing about them. Really Good Emails is a team of seven talented people who bring to the table the best information you can get about literary anything. Their 3,300 gallery showcases excellent resources about design, including links to other amazing resources.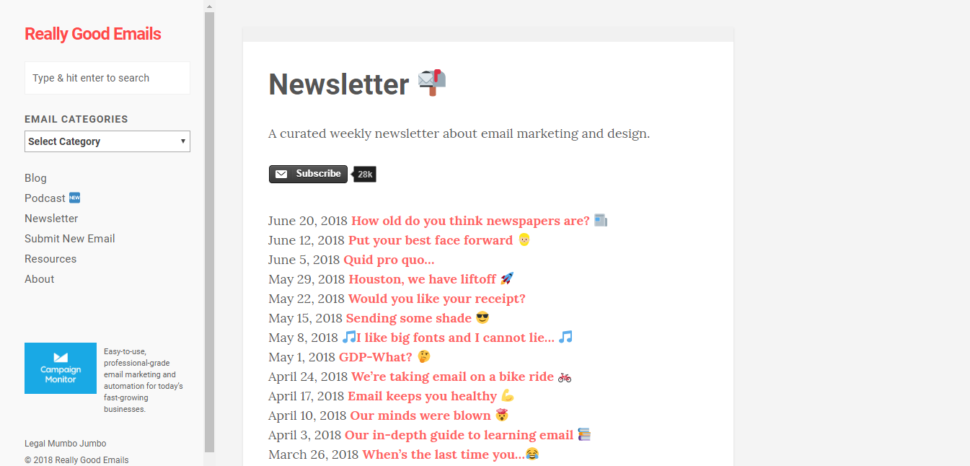 Author of the book "How to Find a Better Job in Tech" and CSS developer Scott Vandehey tweets daily a link to an interesting front-end article. Every Friday, these links are nicely wrapped and sent via email accompanied by a short description. These links might look randomly chosen, but they are thoughtfully mixed.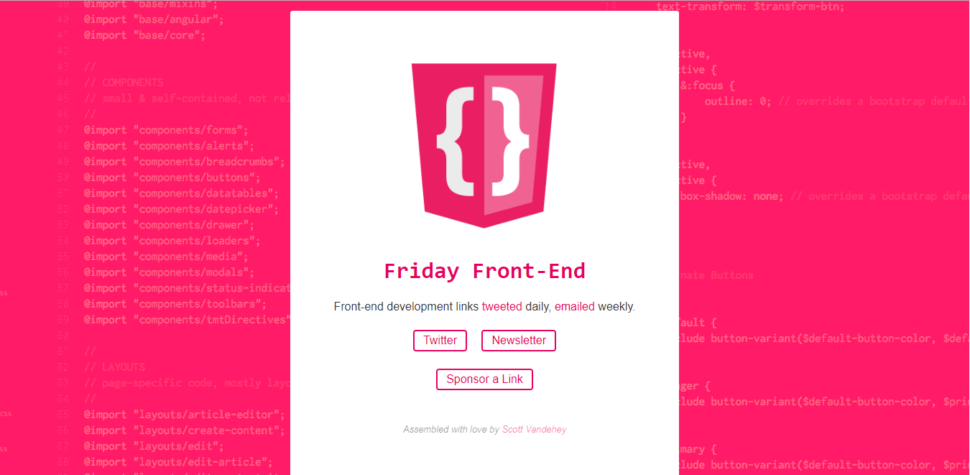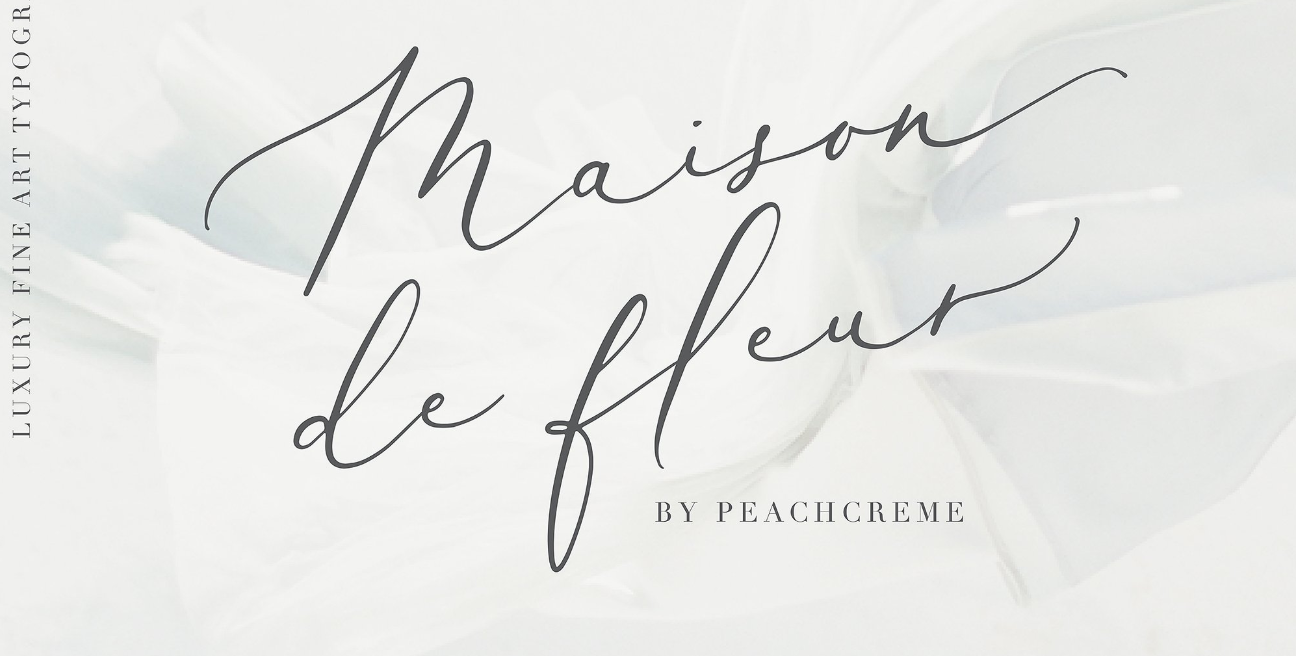 This list includes only five of the thousands of good newsletter designers and developers should subscribe to. We plan on sharing more of such lists, but we would like to involve you, too. Therefore, feel free to share with us your favorite authors you read daily, weekly, or monthly. Or if you are writer and would like to see your content featured on our blog, do the following:
drop us an email at webdesignledger.blog@gmai.com
tell us what you usually write about
and lastly, visit us daily for amazing snippets of inspiration.
Also, check out these 8 Useful WordPress Themes for Building Great Portfolios in 2018!