How about bringing an attractive, engaging website online? This would be a great way to get a business off to a great start in 2018. A website's ability to bring in traffic is not enough, however.
If it isn't responsive, those who rely on mobile devices can easily be turned off by what they see (or are unable to see).
Having a responsive website is, therefore, a "must". The good news is that ThemeForest offers thousands of responsive themes. Yet, who wants to sift through thousands of themes to find the best fit for a given project?
You really want to be able to narrow your choices down to a much smaller number of providers. That's what we've done for you.
These aren't just any WordPress theme providers. With these 10, you'll get the greatest value for your money.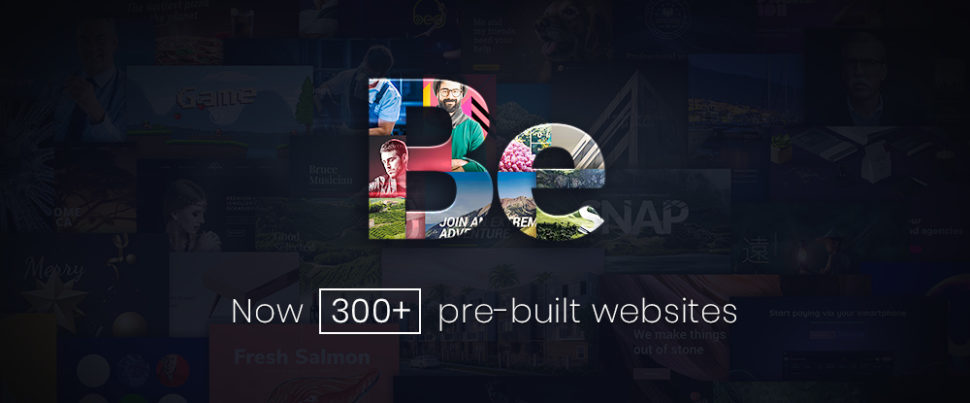 Every new web-building project has its unique challenges, whether they arise from a set of unusual client requirements or the difficulty in finding a theme that's a good fit for a given business or business niche.
Be Theme has you covered with its selection of 300+ pre-built websites. Your business may be an accounting firm, a sports club, and auto dealership, or a bistro. A one-page website may make the most sense, or a website featuring an awesome portfolio for a creative individual or agency could be what's needed. It doesn't matter.
Each pre-built website is responsive and customizable, so if you find a template that's a close fit, you can easily make adjustments to create a perfect fit.
A pre-built website can be installed with a single click. From that point on, building a website is an easy task thanks to powerful tools like the Muffin Builder, the Options Panel, and a host of additional features to help you along the way, plus there's no need for coding.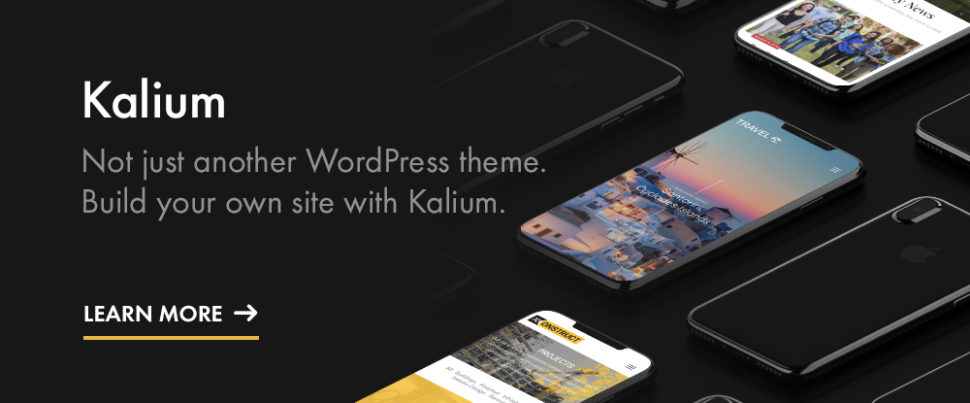 Kalium is also well worth considering. This is especially true if you're looking for a multi-purpose Website theme. Kalium has all the layouts, shortcodes, and design elements you're ever likely to need. The demo sites make it easy to get a website-building project off to a quick start.
While Kalium's page-building features were created with the professional web designer in mind, this WordPress theme is delightfully easy to use. Even if you happen to be a first-time user, you can still create an engaging website or blog, an awesome portfolio, or a ready-to-go online store from one of the many shop layouts, in minutes.
In addition to home-page demos, you'll find a nice selection of demos for your landing pages as well.
If you choose Kalium, you'll be adding an award-winning ThemeForest best seller to your website-building toolkit.
If you can imagine it, you can build it. That's Pro's claim; and this game-changing WordPress theme definitely has what it takes to live up to that claim. Designed with creative professionals, and those who aspire to be, in mind, Pro utilizes an easy to work with the modular approach, coupled with an extensive array of design elements, free extensions, and more.
There's no need for coding, and if you prefer, you can do your design work with Pro directly from your browser. With the Header Builder, you can create anything from the most basic headers, to those that will blow your mind. The Content Builder's optimized workflow capabilities can make you a poster child for productivity, and you can use the Footer Builder's features to demonstrate that footers can be things of beauty.
To repeat. If you can imagine it, you can build it.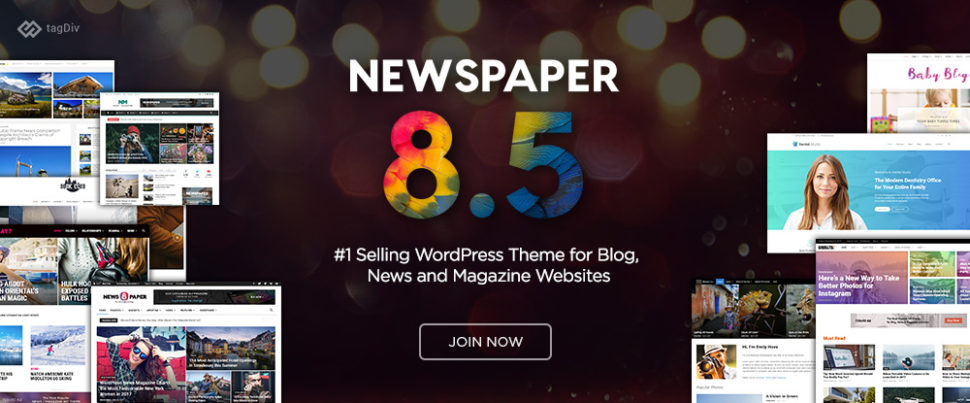 If you have a news-oriented website in mind, one featuring a magazine format, a blog or a publishing website, the Envato-authored Newspaper theme will be an excellent choice.
This theme's layouts are responsive and retina ready, and its 48+ demos cover everything from food, fitness, and lifestyle to art, law, and beauty; each of which can be highly customized. Moreover, it has a frontend page builder, an intelligent ad system, and premium widgets.
Uncode is a pixel-perfect theme you'll find ideal for building awe-inspiring portfolios. It will appeal to artists, creative web designers, and bloggers. Uncode is packed with everything you need, including a tailored version of Visual Composer, so you don't have to worry about writing code.
A key feature is the centered mobile menu that ensures your website will look great on mobile devices.
Starting with its selection of 70+ beautiful design concepts, TheGem doesn't stop there. This amazing one page/multipage-ready multipurpose theme features more than 200 creative page templates (demos), shortcodes, widgets, multiple header and footer options, unlimited layout possibilities, and much more.
Smart tools, such as the latest Visual Composer, plus the intuitive GUI, make website, blog, and portfolio building easy; with no coding required. TheGem could be called the "Swiss Army knife" of WordPress themes.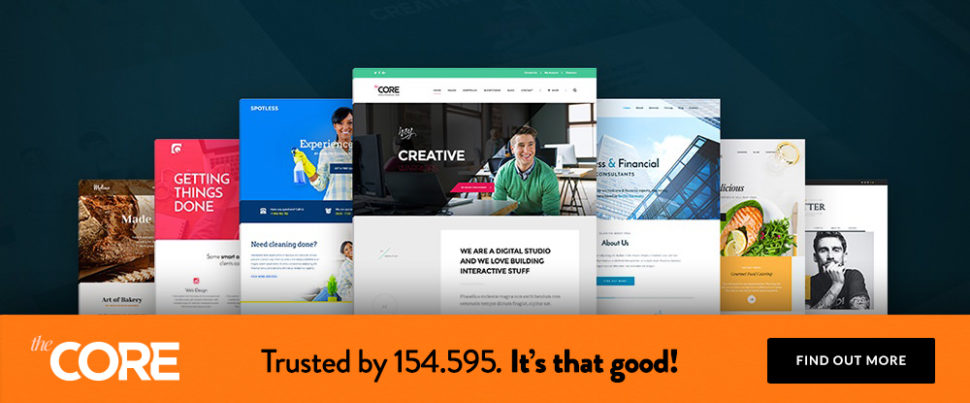 The Core's website demos address key business, corporate, non-profit, and creative niches, making you feel as if you own a host of different WordPress themes instead of one. This flexible theme provides you with a host of layouts and design options, it's responsive, and it requires no coding.
There are plenty of tutorials, and if you have a question or need help, The Core's user support is rock solid.
If you are a realtor, or your client is one, or represents a real estate agency, Houzez is a love affair in the making. Not only does this responsive WP theme's attractive layouts conform to industry standards, but its other features and functionalities, including advanced property search, payment options and membership options, combine to make Houzez a complete package.
All the design elements you'll need are there too.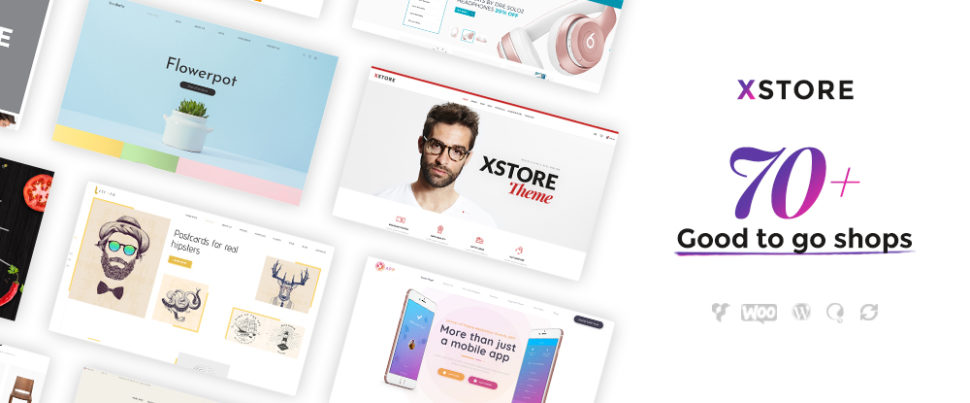 If launching a successful online store is your goal, you might as well use a WordPress theme that's dedicated toward that goal. XStore is just such a theme.
With this minimalist, responsive theme, with its selection of 70+ customizable good-to-go shops, it's easy to create a fully-functioning, eye-popping online store that's guaranteed to get you off to a great start.
This is the only all-in-one solution for creating an online directory on the market. The Listing Pro Directory WordPress theme is the #1 best-selling ThemeForest theme of its type, having accounted for more than 3000 units sold in less than 6 months.
With Listing Pro, you don't have to worry about coding, or any need for paid plugins. Everything you'll need comes with the package.
Summing Up
Pick one of these 10 best responsive WordPress themes, and you can be assured of getting off to a good start in 2018.
They have the features and functionalities you need to get a project underway. Also, they have everything needed to help you maintain your momentum until you're ready to go online.
If you looking for a multipurpose website builder, you find the best ones here. The same goes for the case when you opt for one that addresses a specific niche.