Time tracking helps you run a better business. Also, without an invoicing process in place, you can have trouble being paid for the work you do. Unless you're schooled in business management and accounting practices, either task can be a hassle. They can also take up time you'd rather spend on doing what you do best.
Investing in a task management app makes sense. Especially if it's one that automates time tracking, invoicing, expense reporting, and billing processes. You can even have fun using some of these tools.
Give one or more of these top apps a trial run. Trial runs are usually free, and a few of these apps feature plans that are completely free. Maybe it's time to do better, and have fun doing so!
Starting with:
FreshBooks is designed for small business owners, but it's ideal for web designers and creatives as well. This accounting and invoicing app is used by more than 10 million businesses, teams, and individuals; which tells you its developers must have done something right.
FreshBooks is cloud-based, so there's nothing you'll need to install. It's simply a matter of signing up and getting started. Since using it is super-intuitive, you don't have to be a CPA, or even a numbers person, to send out your first professional-looking invoice, with your brand's colors and logo, in a matter of seconds. Your clients can pay you online too; a feature they will love as much as you do. There are some other delightful features as well.
You shouldn't have any problem using any of them, but should a problem arise, FreshBooks' award-winning support team is ready and waiting to help. There's no menu to navigate through and no while-your-on-hold music. You'll be immediately connected to a real, live, helpful professional.
You can't travel back in time but Memory by Timely can and does.
This time-tracking app not only tracks the time being spent on current tasks but it refreshes your memory on tasks you complete, hours, days, or even weeks earlier. Every file you work on, every email you send, every website you visit, or app you use or connect to Memory, is dutifully and precisely logged in a smart timeline only you have access to.
Not only is the automatic tracking function convenient when you can't remember what you worked on, it's also a money saver. Memory by Timely accurately tells you the start and end times of your tasks, how long it took you to complete it, so you never miss a billable-hour again.
Memory by Timely does more than automatically track your time. It will also save you invaluable time and money.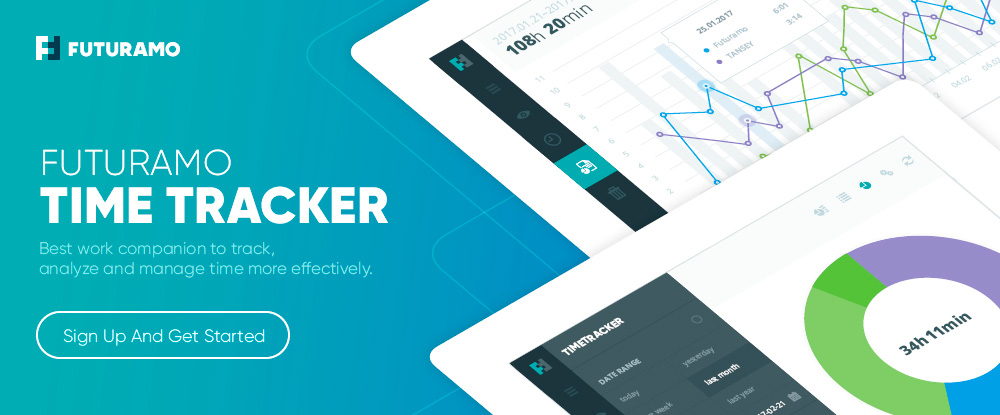 If you have questions about how efficiently a project is using its budgeted hours, or you're finding it difficult to estimate what a new project is likely to cost, Futuramo Time Tracker can give you the information you need to effectively work either problem. This cloud-based tracking app features an advanced statistics package that can give you valuable insights into your daily work habits, or those of your team.
Futuramo Time Tracker lets you view past projects to better plan your next ones. It also helps teams to better visualize, prioritize, and manage their work on current projects.
Since Futuramo Time Tracker is cloud based, you can get started in seconds. Even better, it's completely free for up to 3 users! You have nothing to lose by signing up and trying it out now.
Timing sheds a new light on the time tracking process. It automatically tracks your use of apps and websites, and which files or documents you are using. It also automatically suggests which blocks of time fit in the same category for future reference.
You can also track meetings, phone calls, or other activities, and Timing even asks you what you did while you were away from your Mac. It's only necessary for you to download Timing for a free 14-day trial.
Elorus is an invoicing, billing, and expense reporting app with a twist. It helps you perform several of the tasks you would expect from a software solution of this type; such as automating your expense management processes, monitoring cash flow, and providing you with an overview of how your business is doing.
Elorus also keeps track of the transactions you make with your clients, including invoicing. The twist is this: Elorus provides a private portal that invited clients can use to download invoices, check over their transactions, and make payments. Your clients will love this feature; as will you.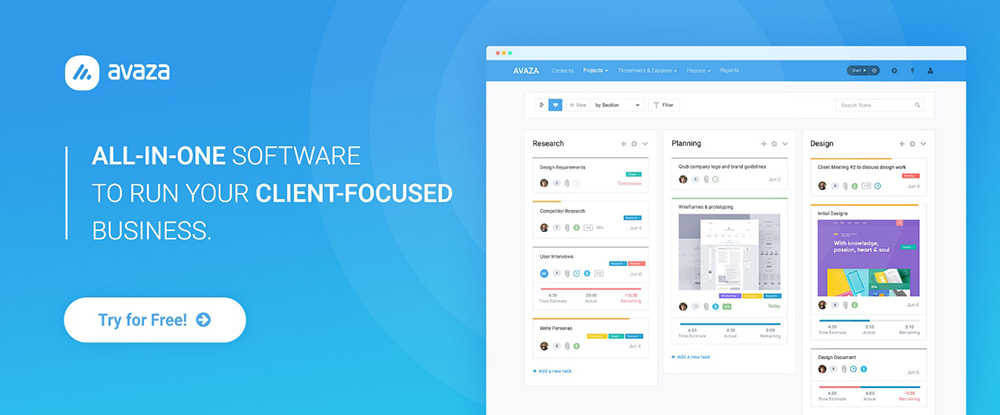 Avaza is a combination invoicing and time tracking app that provides several other useful features as well. Your expense reporting activities are also monitored, and Avaza can assist you in managing your project tasks and files, and help you coordinate tasks with clients and team members.
More than 15,000 business currently take advantage of this all-in-one software package's capabilities; including the ability to integrate with more than 500 popular apps. You can sign up and try Avaza for free.
Paymo is a full-featured project management app with advanced tasks management capabilities designed to keep your projects under control from the beginning of the planning stage until a deliverable is ready to go out the door.
Project templates will save you time when running similar projects, and you can make use of the visual Kanban boards to keep everything on track. Paymo also automates invoicing and expense tracking.
            Free Invoice Generator offers an easy invoicing solution. You simply input the details (including notes and any line item links) into the app, and the invoice in PDF format will be immediately transmitted to you by email. All you need to do is forward it to the client.
Hiveage, the app's creator, has a more powerful accounting feature you can subscribe to; but the Free Invoice Generator is, as the name implies, totally free.
If you're managing a team of graphic designers and you want to easily see how many hours have been worked (and by whom), Trigger can help. It also shows you which projects and tasks run the risk of going over budget; to help you avoid over servicing clients and losing money. If you need project management and invoicing (direct to Xero) functionality, Trigger offers that too, as well as Kanban boards, task lists, milestones and more.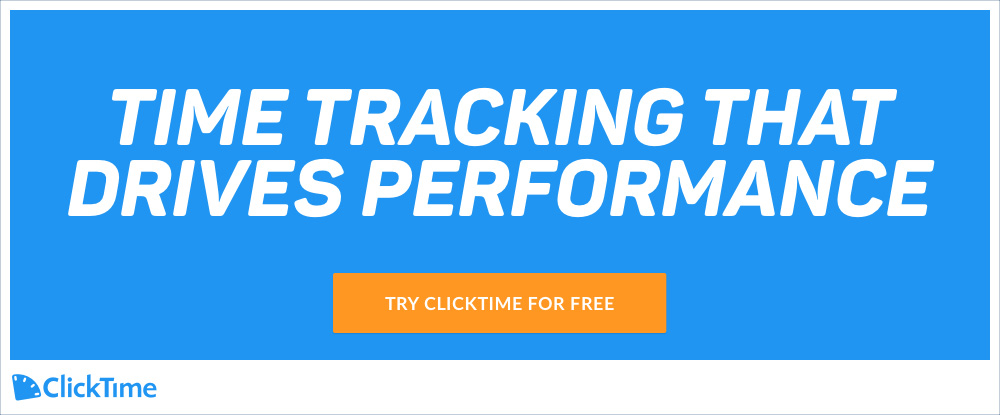 ClickTime is a project cost management and expense tracking app that can help you keep a project within budget, and thereby maximize your profitability. You can customize its features to conform to your particular time-tracking requirements.
ClickTime's interactive dashboard gives you just the right tool to schedule your resource planning tasks, and get an overview of and manage your billable vs. non-billable hours.
Summarizing
What you have is a full slate of time tracking and invoicing apps to select from. Besides that, you will have solutions for project management and accounting tasks.
These apps are ideal for freelancers, teams, and small businesses alike. This includes those that may have been designed with a special category of users in mind.
Some are free, and those that are not are free to try out. Sign up for, or download, one or more of them today.