There are many reasons why you can say jQuery has enormous popularity. Some might say it's because of its excellent cross browser compatibility, while others will argue that the small footprint is responsible for jQuery's widespread adoption. While these are valid points, no one can deny that all of the great plugins built by a very passionate community is a big reason as well. So for this post we've gathered some of the latest jQuery plugins to be released. In this list you will find some very useful ones that will help you with things like layout, typography, and more.
Super-smooth CSS3 transformations and transitions for jQuery — v0.1.3
A jQuery plugin which slides a webpage over to reveal an additional interaction pane.
Parallax has never been easier.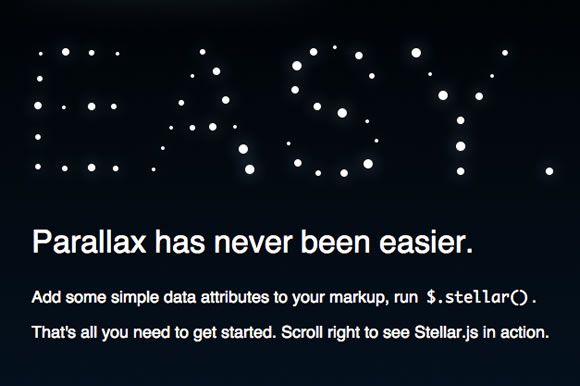 Is a plugin for jQuery that adds a beautiful transition similar to real pages in a book or magazine for HTML5.
Glisse.js is a simple, responsive and fully customizable jQuery photo viewer. You'll like the transitions between two pictures entirely assumed by CSS3.
The Wookmark plugin detects the size of the window and automatically organizes the boxes into columns. Resize your browser to see the layout adjust. Note how the columns are approximately of equal height.
A jquery plugin for producing big, bold and responsive headlines.
Making good-looking graphs shouldn't be hard. Morris.js is a lightweight library that uses jQuery and Raphaël to make drawing time-series graphs easy.
Position any element to any element, even if they are hidden