A while back we showcased lists of Inspiring iPhone App Sites, iPad App Sites and other Mac Related sites. Since almost every Mac related app seems to really embrace the "Mac syle of design" and deliver beautiful websites, we decided to gather a new list to show here. From inspiring textures, backgrounds, patterns, typography, image galleries and minimalistic layouts, there are a lot of nice designs here to keep you inspired. Check it out!
Cheddar keeps your world organized. It's easy to use on your iPhone and the web. Simple and always in sync. You'll love it!
A game of words.
Paper is where ideas begin. It's the easiest and most beautiful way to create on iPad. Capture your ideas as sketches, diagrams, illustrations, notes or drawings and share them across the web.
Bye bye, "Save for Web/Devices". To turn PSD elements into images for your website or app, simply name your layer groups once and let Layer Cake do its magic.
Droplr is the easiest and best way to share files, large and small, over the internet. Period.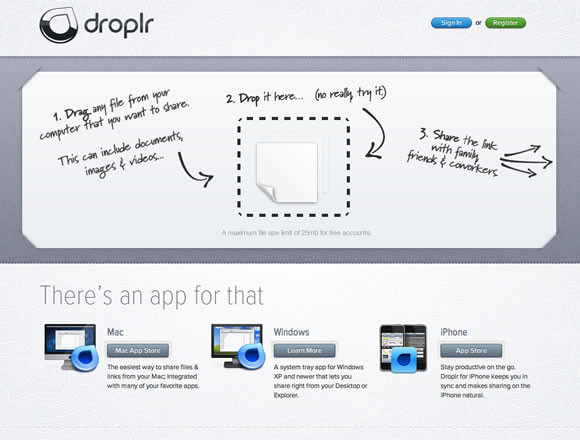 Another project shouldn't require another place to organize it, it's about time you had a home for everything. With Wunderkit you can work on all of your projects from one single place, and gain greater control and focus over what you need to do.
With this app you will look on cocktails from a completely new angle.
Your own portfolio on the go!
Gradient streamlines the creation of CSS3 Gradients. It is a simple yet powerful tool to help you get rid of the clumsiness of vendor prefixes.
An iPhone app for wine lovers.
Finally, a beautiful and simple way to browse Instagram on your iPad!
Flight Card is a flight tracking application, incredibly beautiful, simple and intuitive. Just search for your flight by number or route, track it and share its status with your family and friends.
Check the weather forecasts at your favorite beaches. BeachWeather for iPhone contains several thousands coastal cities throughout Europe, Mexico, Brazil and the United States.
LocalHero helps you find the right friends in your network for the things you need now.
Popset is the easiest way to create and share beautiful sets of photos.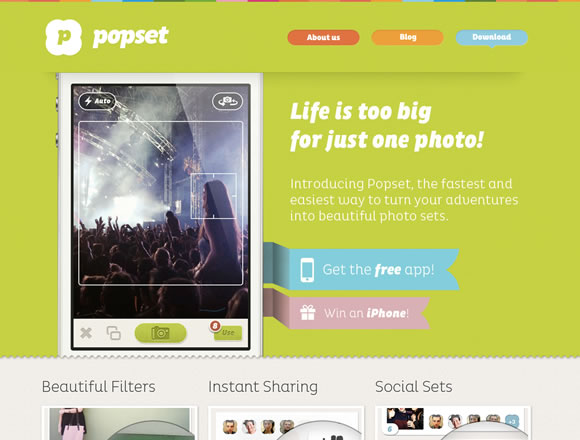 Meridian is your personal guide to all the places you visit.
A beautiful and powerful currency (exchange) converter, very simple to use.
Gemini will quickly find and help you remove duplicates from your Mac. Make this routine task easy and fun with Gemini!
Shopping lists, things to do or to remember – with ListBook and its elegant user interface, creating as many lists as you want is a breeze and thanks to iCloud your data gets wirelessly synced between your iPad and iPhone.
The Hit List manages the daily chaos of your modern life. It's easy to learn — it's as easy as making lists. And it's powerful enough to let you plan, then forget, then act when the time is right.
Day One is a micro-journal / diary / text logging application that makes it easy to quickly enter your thoughts and memories and have them sync and available in the cloud.
Stylapps – application is your way to enjoy daily showcase of the most stylish applications in App Store.
Stamped is a new way to recommend only what you like best — restaurants, books, movies, music and more. No noise, no strangers, just the things you and your friends love.