WordPress is an exceptional platform that is growing continually with some great updates that are introduced by the vibrant WordPress community. This makes the WordPress an ever-growing content management system. With every update, there comes something more prominent in the new version. It includes advanced features and functions, user-centric elements, and much more to offer with the new version. WordPress is regularly getting updated, thus providing an exceptional chance for the users to get familiar with innovative features.
There is no doubt about WordPress being exceptional; however, there are certain issues that developers keep working on and updating the related community with. With every such new release, there is always a buzz in terms of its worth for the users and developers as well. As it is known that updates are always regarding some additional features being incorporated into the current version, it is always good to try these updates to get familiar with them. Here, in this write-up, we are going to explain the important reasons of why it is important to update your WordPress website with the current version.
1. For improving the overall website security
Since WordPress has millions of users, it has also attracted hackers in equal proportion. There is no doubt about WordPress being a robust platform; however, continuous hacking attempts from data thieves have forced the related community to act seriously on this matter.
With new and innovative WordPress version in use, improved security features are easy to embed in the website. Thus, to upgrade your site with security features, it is very important to download the current version.
2. Improved features
It is quite obvious that you will encounter new features with the updated WordPress versions. For example, WordPress 3.9 has enhanced media support for offering improved media experience. And, the 4.3 was having formatting shortcuts in the visual editor and also the visual editor and inbuilt support for site icons. Working with the new and improved WordPress versions improves the user experience as well. Thus, it is recommended to experience the enhanced functionalities.
3. Better site speed
Improved WordPress versions not only offer robust security improved features but also a better site speed. The evergreen WordPress community is working hard to make the already accelerated WordPress platform more user-centric by improving the site speed. The new WordPress versions have improved JS that performs exceptionally well for navigation menus. Thus, updating the website with the latest version helps in improving the site speed also.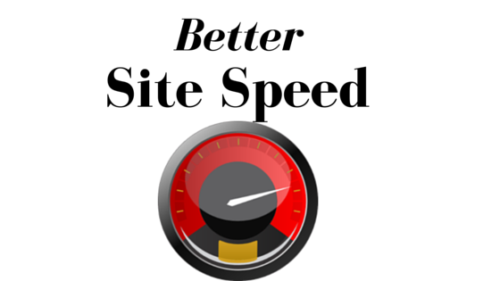 4. Compatibility
Compatibility is one of the factors that comes as another reason for upgrading the websites with new WordPress versions. This very element ensures that your website is compatible with a different set of browsers, plugins, themes, etc. Thus, updating your WordPress website has got an additional advantage in the form of compatibility. The updated WordPress versions are developed so that they can synchronize well with all the other required elements important to be incorporated into a functional website.
5. Reduced bugs
Even being a secured platform, WordPress websites often face bug issues, which is not at all a desirable thing for WordPress users. These bugs not only affect your website completely but also slow down the speed of the site, thereby creating a bad impression. Every new WordPress update is released with improved features to reduce the bug issue on your website. In such a case, if any new issue takes place, the community remains active to solve the same as soon as possible.
Now that we have explained much on why to update your website, here is a note on how to keep your WordPress updated?
Updating your WordPress website is fairly easy as the WordPress platform itself comes with built-in update notification system if you are using WordPress 3.7 or above. By logging into WordPress dashboard, you can easily get highlighted notifications on the number of updates available for you. Thus, the users only need to visit Dashboard > Updates page in order to install those updates. A click is more than enough to get the installation done.
As we have already explained it above that the automatic WordPress updates arrive at the users if they are having WordPress versions 3.7 or above, then it gets much easier to install them further. Such updates are offered as minor releases that are often circulated for security issues as well as for bug fixes. Thus, users can easily turn on automatic updates for major releases.
Conclusion
With all the aforementioned benefits, it is quite obvious to opt for new WordPress versions that are frequently rolled out by evergreen WordPress community. Having the latest WordPress version, you are always open to enjoy better features, updated functionalities and much more.