Twitter recently turned ten-year old, and to celebrate its birthday, it made its interface friendlier and easier to use for those with visual impairment. In other words, Twitter has made images on its site more accessible for everyone. 
To quote the blog post:
Starting today, people using our iOS and Android apps can add descriptions — also known as alternative text (alt text) — to images in Tweets. With this update, we're empowering everyone to ensure content shared on The site is accessible to the widest possible audience.

Enable this feature by using the compose image descriptions option in the app's accessibility settings. The next time you add an image to a Tweet, each thumbnail in the composer will have an add description button. Tap it to add a description to the image. People who are visually impaired will have access to the description via their assistive technology (e.g., screen readers and braille displays). Descriptions can be up to 420 characters.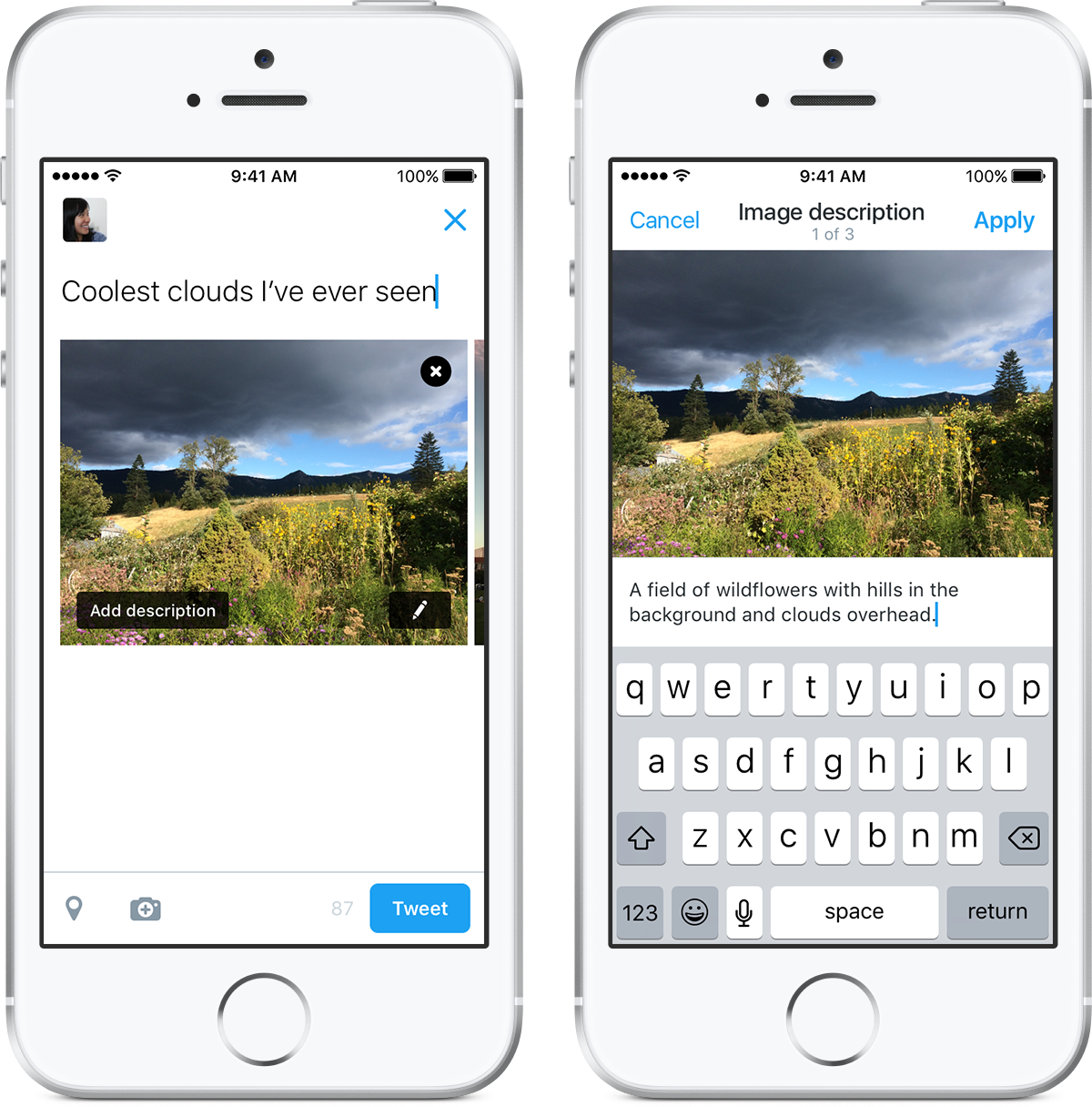 As you can see, you can now add descriptions to your images, such that those are visible to people with visual impairment. Interestingly, as opposed to the standard 160 characters for tweets, the descriptions for images can be up to 420 characters.
Twitter has also integrated this feature with third-party clients by means of REST API and Twitter Cards.
What do you think of this move by Twitter? Share your views in the comments below!