Seeing all the time, effort, emojis, drawings, and true works of art put into an Insta story, we know for sure stories are not what they once were. They're no longer just pictures and videos shot in real-time. Stories have become a true marketing platform, with intensely strategic moves behind each piece of content published. Every Insta story most likely has a cool (maybe expensive) story app that was used to produce the content.  
With Insta stories looking more polished and aesthetically pleasing than ever, as a designer, you have to be on top of your game. But to what end and to what cost? 
I'm here to help you save a good buck. I've got the 10 best free Insta story apps for you to use to improve your Insta stories game without breaking the bank. Without further ado, let's jump right in.
10 Best Free Insta Story Apps
1. Unfold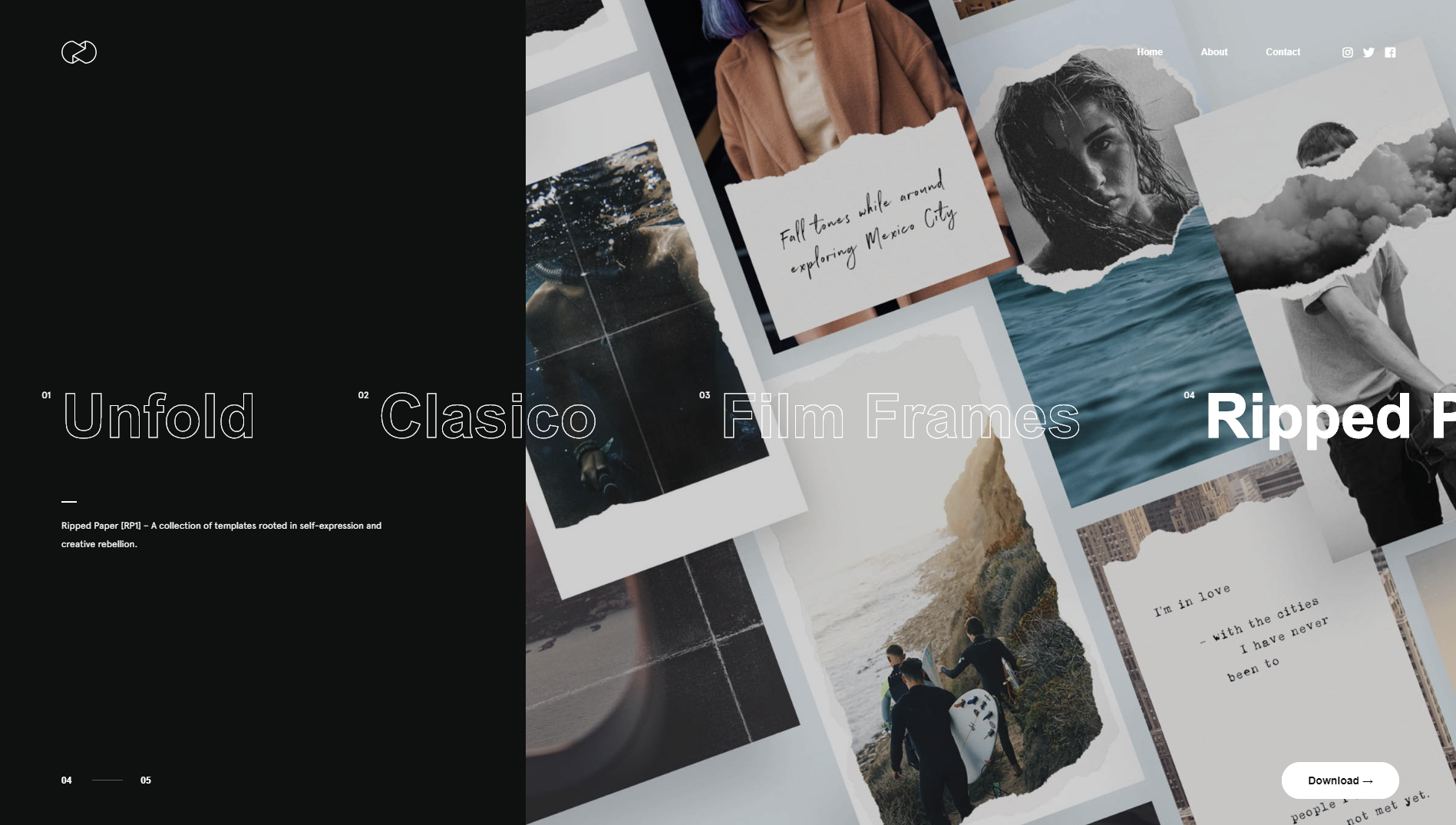 Unfold is an amazing Insta story app that is free, but also has in-app purchases if you fancy a certain look and template theme. With many texts and elements to choose from, and themes spanning from elegant or retro, there's something for everyone.
Try it out today for free: https://unfoldstori.es/
2. Jane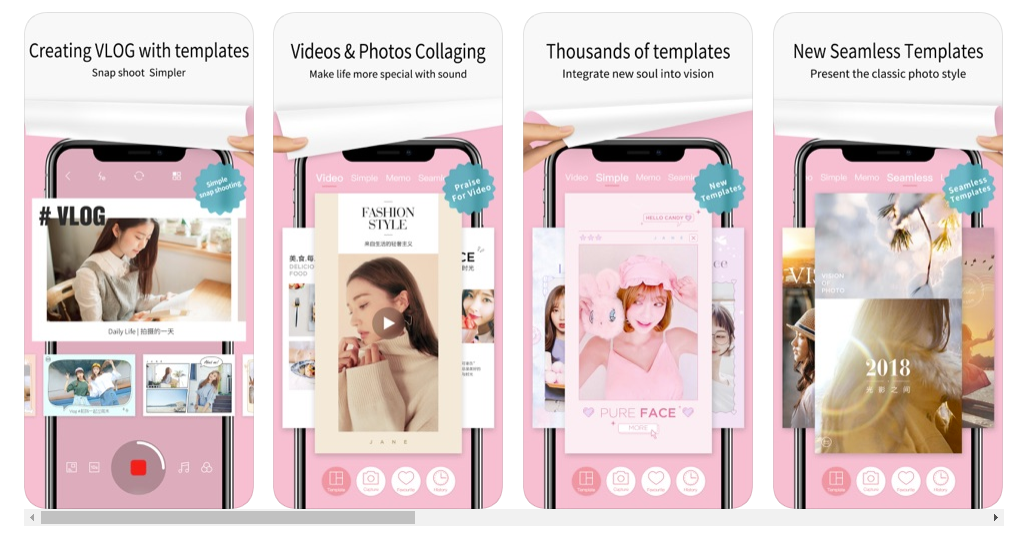 A very underappreciated and not talked about enough app, in my opinion, is Jane. The app is free and has very many free beautiful templates for you to use to spice up your stories. They are quite girly and are perfect for maintaining an elegant or playful story vibe. Create amazing videos with royalty-free music and amazing visuals. Again, this app is free but has in-app purchases. 
Try it out free today: https://apps.apple.com/us/app/%E7%AE%80%E6%8B%BC-jane/id891640660
3. Canva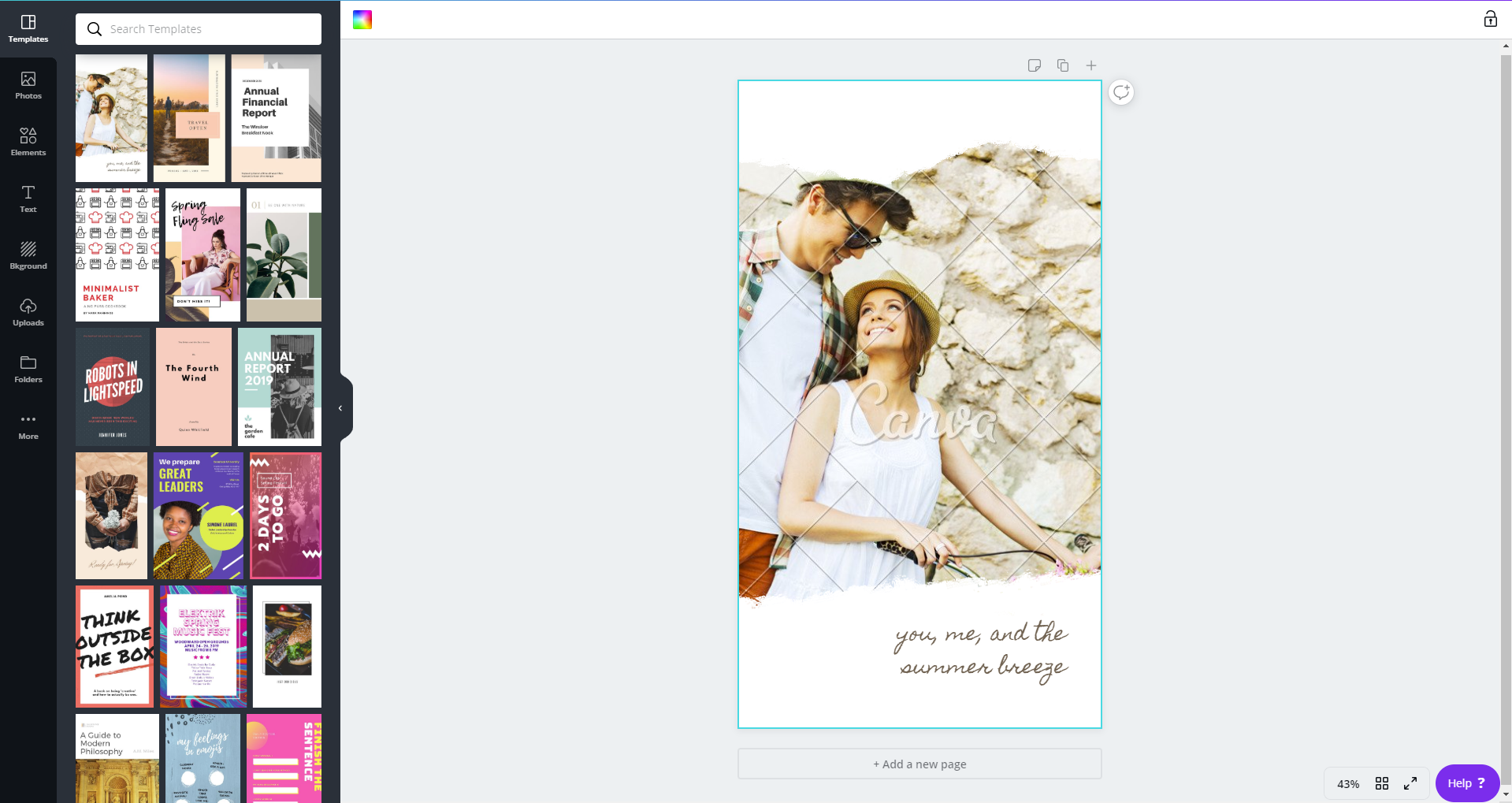 Canva is hands-down one of the best online CMP's out there. It's great for beginner and advanced designers alike. With tons of templates to choose from and customize, you'll surely find the one that suits your style best. The mobile app is free and has in-app purchases, although you can totally rock with all the free elements and templates and just tune them to your liking.
Try out this app out for free today:https://www.canva.com/app/
4. Hype Type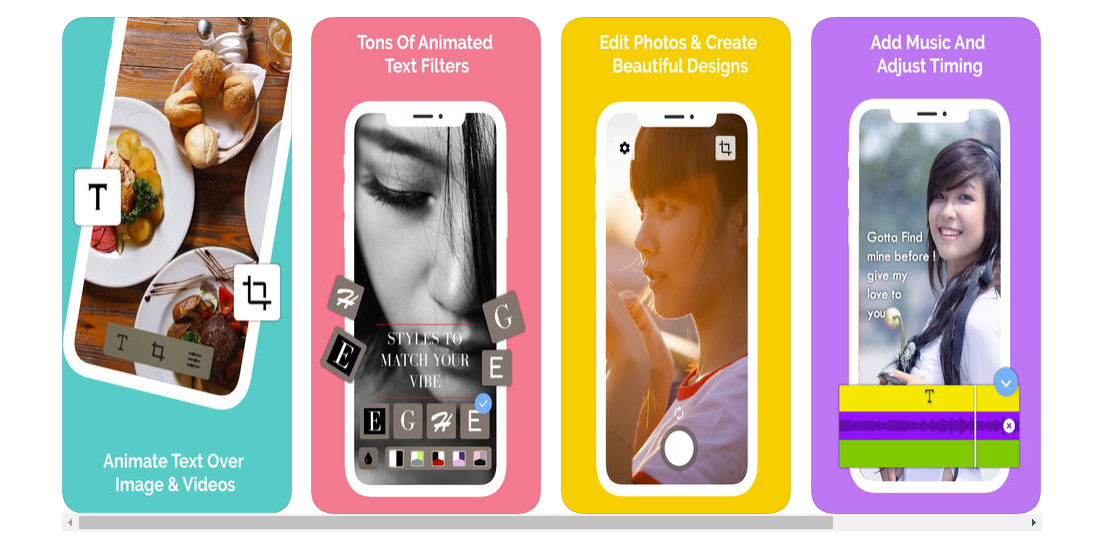 With a vast and wide collection of fonts, you can do some serious designing with this app. Hype type is absolutely killing the font game. If you're focused on spreading a message, then this is absolutely the app for you. The app is free with some paid features, but it's up to you to decide if they're a necessary buy. 
Check out their app now: https://apps.apple.com/us/app/hype-type-moving-text-photo-s/id1152687277
5. Cut Story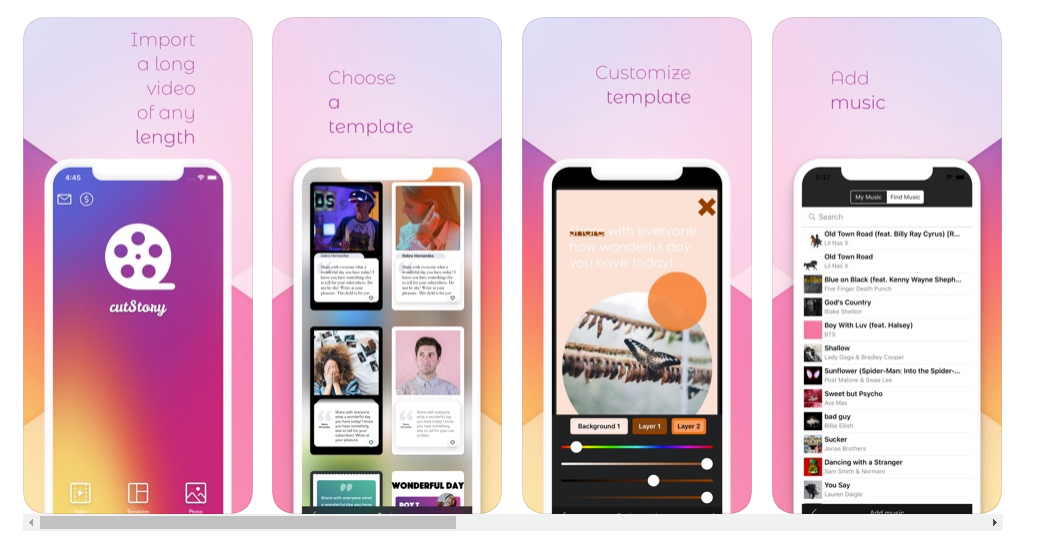 Another great app for managing your stories is Cut Story. Cut Story's is an amazing video editing app where you can create engaging videos and add music, texts, elements, your logo and more to your video. There are special features that you can buy to enhance your UX, but only if you deem necessary.
Try out their free Insta story app now:https://apps.apple.com/us/app/cutstory-for-instagram-stories/id917630934
6. Mojo Story Maker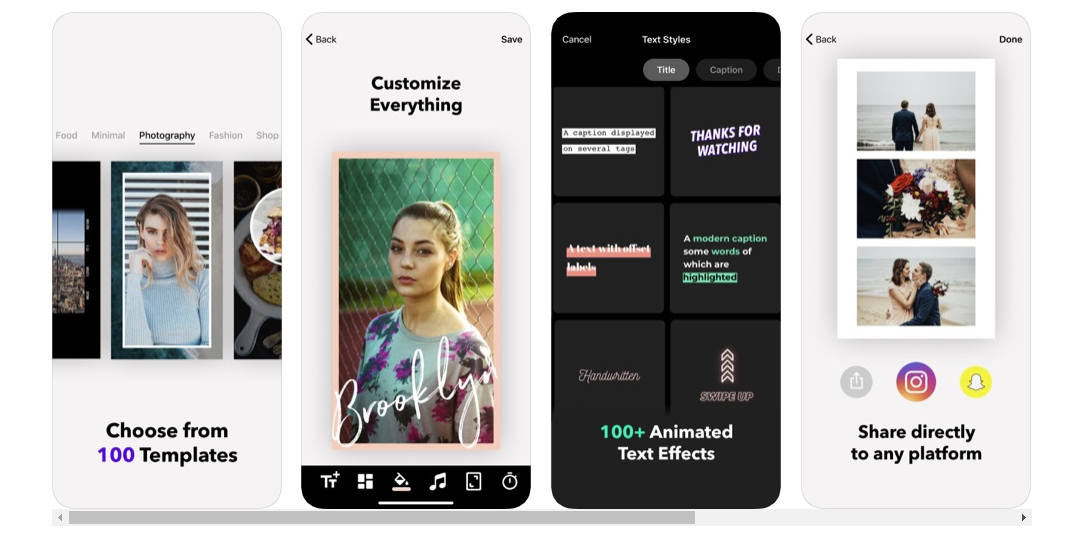 Mojo is the way to go for Insta stories because they have 100 templates for you to choose from! Customize your stories with text to create relevance, engage with your followers and make them feel what you feel, and share the message you want to portray with them. A huge plus to this app is that you can share your new and improved story directly to your Instagram and also your Snapchat!
Try this Insta story app now: https://apps.apple.com/us/app/mojo-stories-editor/id1434861974
7. InShot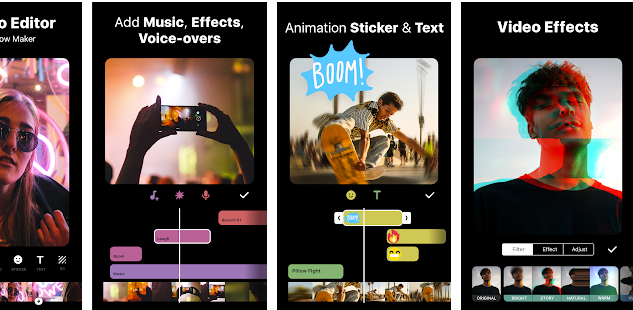 For all my influencers out here, Inshot is the app for you. We don't always have time to film, import, and edit our footage on our laptops or computers, so having this app will be a valuable asset for you. Edit all your video content in a single app on your phone and import it directly to your Instagram. This app is truly a gift to all of us creators out there.
Give it a try if you haven't already: https://play.google.com/store/apps/details?id=com.camerasideas.instashot&hl=en 
8. Adobe Spark Post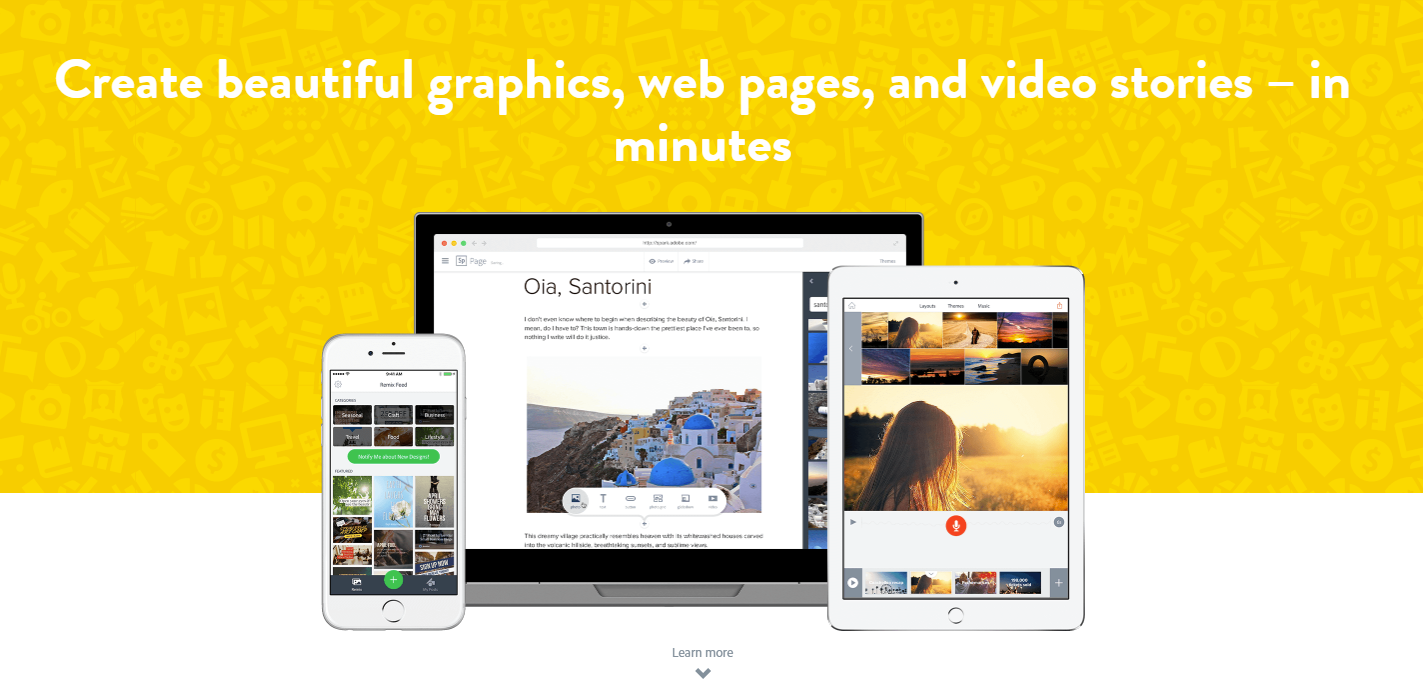 Adobe, king of all things editing programs, in my own personal opinion. Adobe has great editing programs, from video-editing to photoshopping images, and when they saw an opportunity to create an app to help you create amazing stories to tell your followers, well, we all know they wouldn't pass that up. With this app you can do more than edit stories photos, you can also edit video and image posts. The app is initially free and then they offer you the chance to upgrade if you end up falling in love with the app.
Go ahead and give this Insta story maker a go: https://spark.adobe.com/features 
10. Over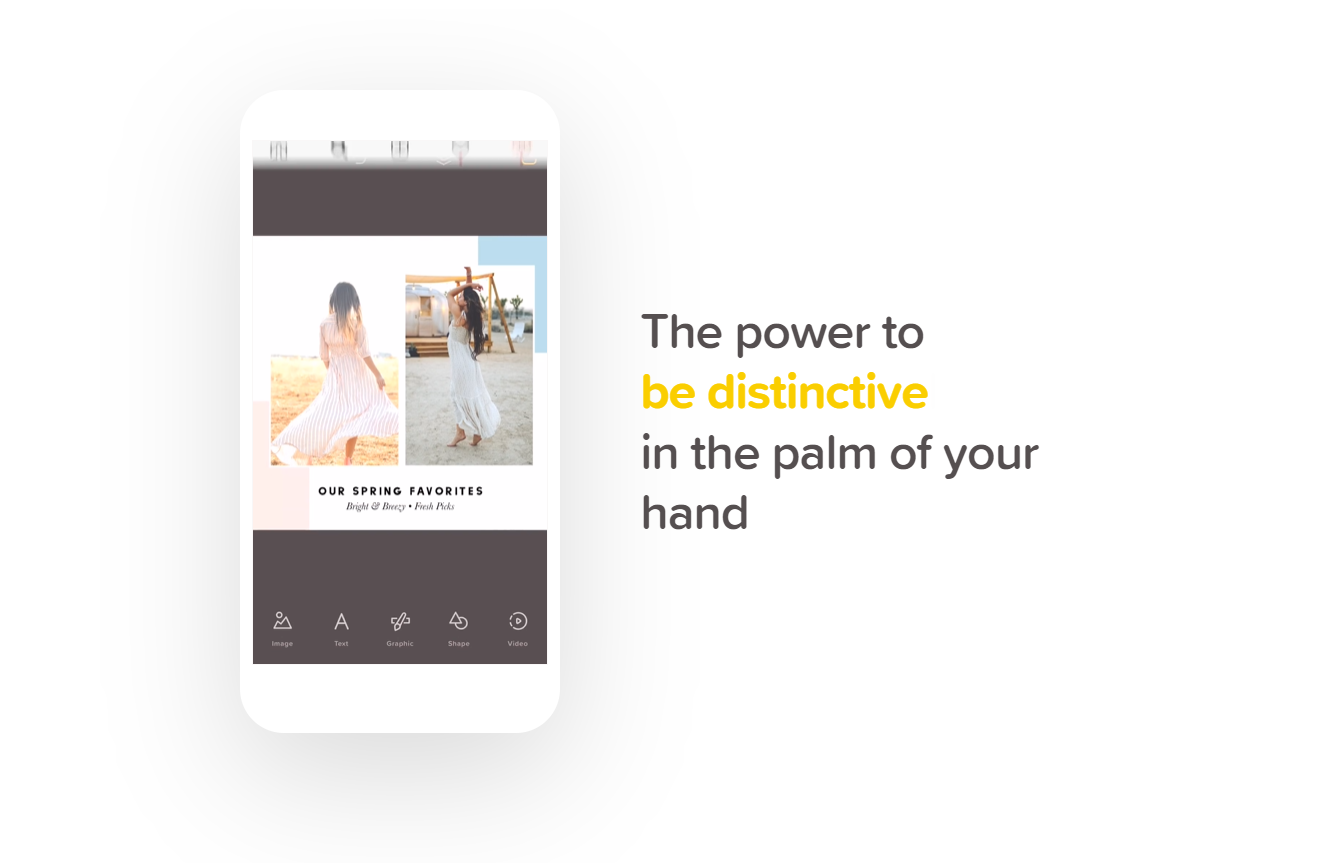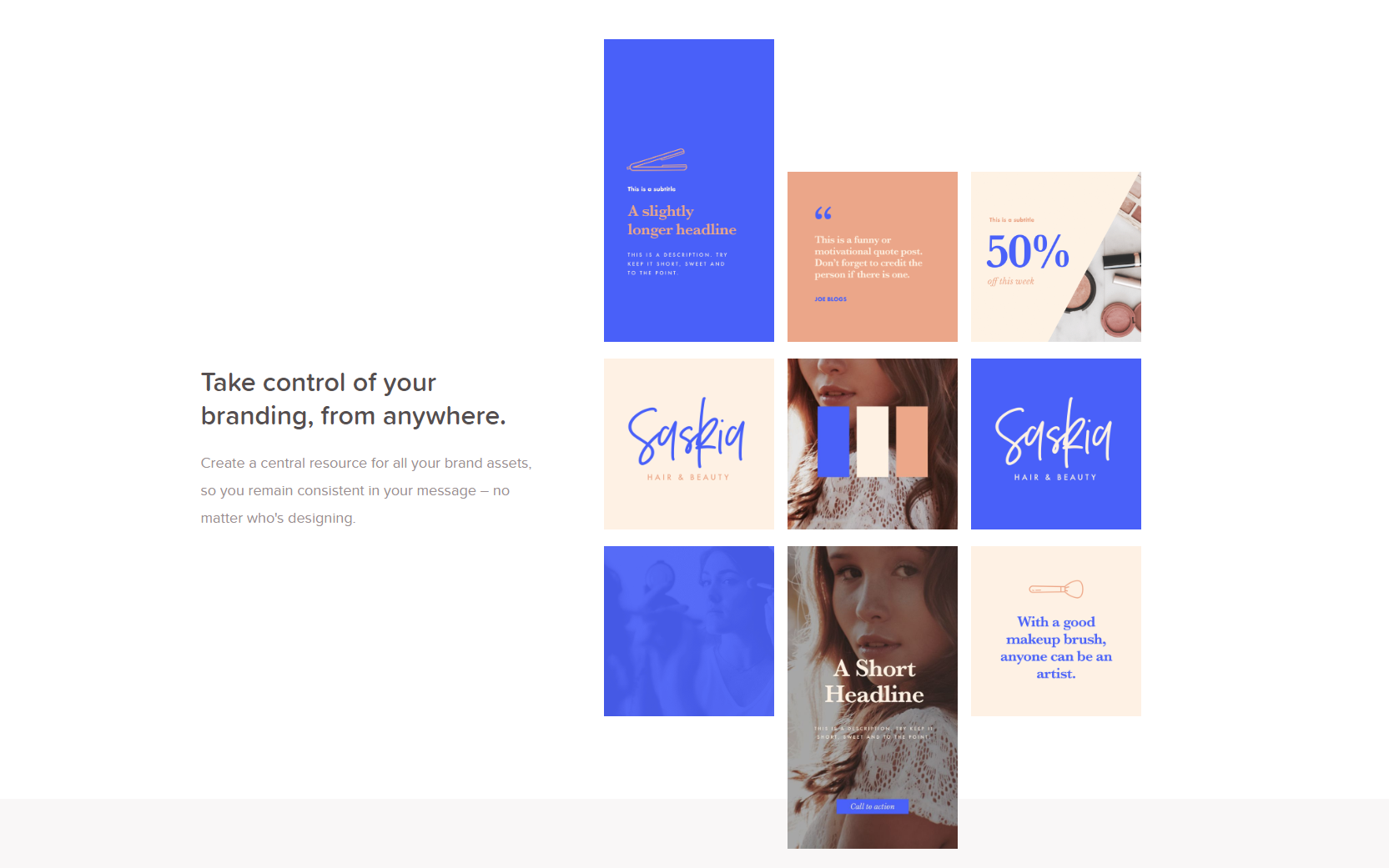 And last, but not least, we have the app called Over. I love that when you visit their webpage, it's just absolutely inspiring. It inspires you to be different, to stand out, the influence others. A great app for you to use to for free to make your Insta stories more engaging for your followers and for you to really create a brand name and grow your recognizability.
Stand out of the crowd and try this amazing app free today: https://www.madewithover.com/
Now that you have 10 new and fresh apps for you to choose from to start stepping up your Insta story game, it's time for you to hop on it. Download any one of these apps and tag us in any of your Instagram stories for a chance to be featured on our stories. Our Instagram handle is @webdesignledger.
Don't sleep on these amazing free Insta story apps! Try them out today. 
Until next time, 
Stay creative.