Every moment, even as we speak, new web tools and services for online businesses and freelancers, are being launched. This is great but there is also a huge minus.
How can we know which web tools are the most efficient and reliable?
We are answering this question by reviewing for you 45 different solutions from many domains: WordPress support, freelancers invoicing, WordPress themes and plugins, website builders, the most popular WordPress analytics plugin and much more.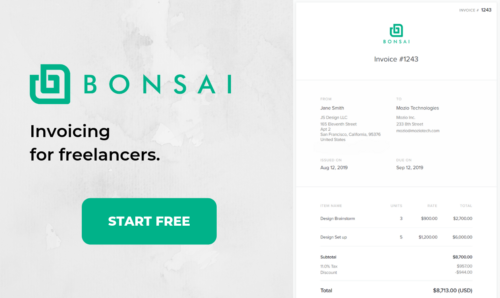 With over 100,000 happy freelancers (designers, developers, writers, photographers, videographers, consultants) using it, Bonsai is the most appreciated suite of software dedicated to freelancers. They love it because it is an all-in-one solution, packed with useful features and a friendly and lightning fast interface that is intuitive.
Bonsai is great to structure your proposals, to build fully customized invoices in seconds or to auto-generate them from contracts, proposals and time sheets, to track activity and payments, to automate reminders (usually this part is a stand-alone service for which you have to pay), and accept payments your way.
Put your freelancing on auto-pilot with Bonsai. Start for free.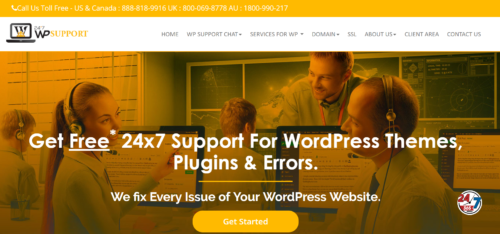 24×7 WP Support is the most powerful and popular service dedicated to WordPress, used by tens of thousands of happy people.
These friendly professionals will help with any issues and errors related to WordPress themes and plugins, with migration and hosting, web development with WordPress (they can build your website based on your requirements), malware, WooCommerce support, and much more. Anything you need can be done by contacting 24×7 WP Support, they work 365 days a year, 24 hours a day, responding and fixing issues extremely fast.
Their service portfolio for WordPress is the most complete ever seen in the market. Practically they can handle any problem or desire of yours related to WordPress. All your issues with WordPress will be solved in a matter of minutes (404 page not found, migration from a host to another, fatal errors, speed and performance issues, hacking & malware and tens others).
Looking for website development plan for WordPress? 24×7 WP Support is having exactly what you need. They will also help you with a domain and SSL certificate for an amazing price and free installation.
Their services include a brilliant all in one plan self-hosted website for WordPress. You will get over 400+ premium paid themes, free SSL, daily back-up, free training videos, and much more.
Get in touch with 24×7 WP Support via phone and chat, and let experts handle your WordPress website.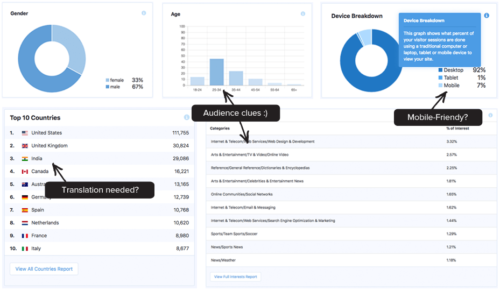 MonsterInsights is the most powerful and easy to use WordPress analytics plugin that let you setup Google Analytics on your website in minutes, without writing a single line of code. This solution will help all business owners to increase their business in terms of revenue, profit and ROI.
Using MonsterInsights, you can see useful information about your visitor's right inside your WordPress dashboard. The audience report shows you which country your visitors are from, what they are most interested in, which device they are using, their age, gender, and a whole lot more. You can use these insights to improve your overall web strategy.
Interested to see exactly how people find and use your website? Want to see what's working on your website and what's not? MonsterInsights Behavior Report shows you exactly how people find your website, which keywords did they search for, who referred them, what did them click on your site, and more. You can use these insights to uncover low-hanging fruits, new partnership opportunities, and the right areas to focus on!
Join the 2 million people using with great success MonsterInsights.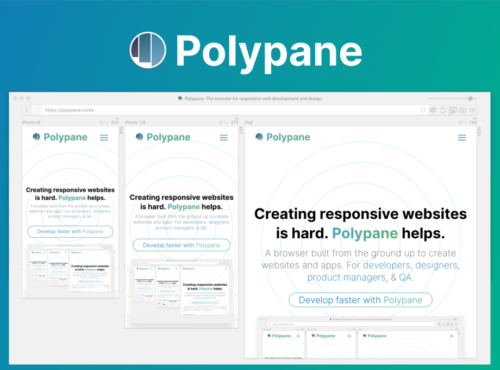 Polypane is the best browser that developers, agencies, UI/UX designers and QA engineers can use to design and develop responsive websites faster. It is a dedicated solution that will make your responsive website creation twice as fast.
Polypane has lots of time-saving features. Use it to see the full range of viewports for your site in a single overview. You can simply resize the viewports by dragging, or with one click view all CSS breakpoints with Polypane's breakpoint detection. Or use the list of popular device sizes. With all these options, checking to see if your site or app renders well on user devices becomes easy and fast. Switching between devices is easy, and you can also create your own.
Start your free trial, you will get the full version to test for 14 days.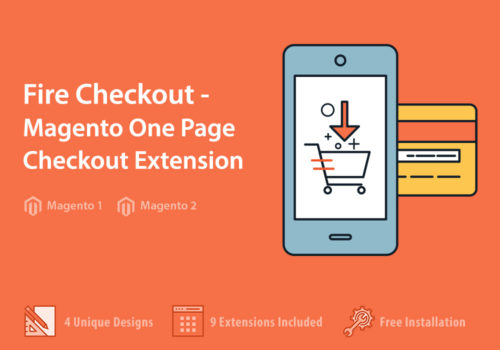 Fire Checkout is a brilliant Magento product that will simplify the checkout with 65%, having 1 step and not 6 as it is default. A simpler way to checkout translate into more sales.
Magento One Page Checkout is coming with 4 unique and gorgeous designs, with 9 extensions included, free installation, and friendly and quick support.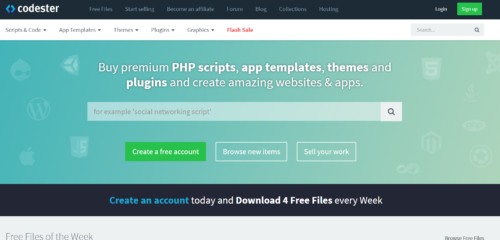 Codester is a brilliant marketplace filled with thousands of premium PHP scripts, app templates, themes, plugins, apps and much more. Always check the flash sale section where hugely discounted are being sold every day.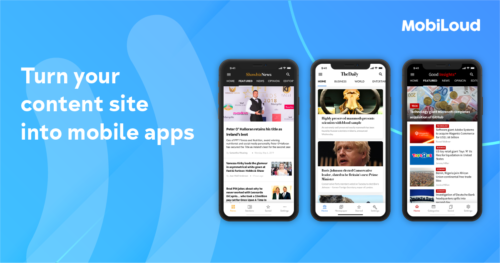 In 2019 your audience is on mobile – and MobiLoud helps you take advantage of that fact.
MobiLoud converts your existing WordPress site into native mobile apps that will give your readers the experience they want and boost your traffic, engagement and revenues.
Push notifications, ad platform integrations, analytics – their apps have it all. On top of that they're a full service that handle everything for you end-to-end including ongoing maintenance.
Check MobiLoud out to see how a premium native app could boost your business – and how you can get one worthy of a top publisher at a fraction of the price.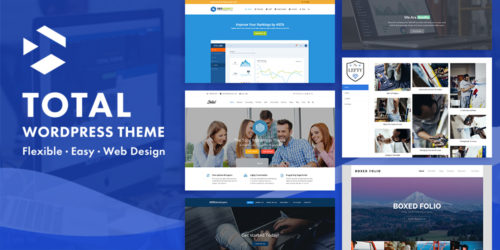 Total is a professional multipurpose WordPress theme that is packed with tons of features and options. Its design is fully responsive, it is lightning fast loading, and the theme can be fully customized in a matter of minutes.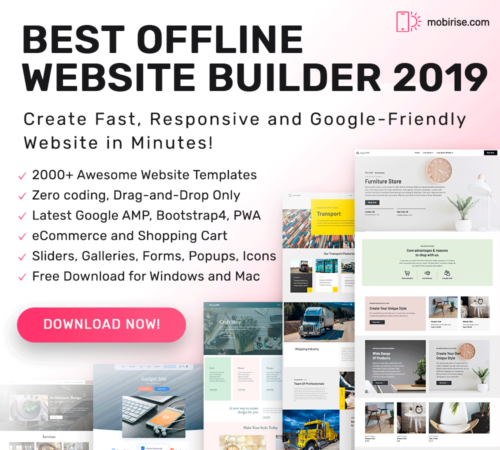 Mobirise is the first choice when wanting to build website offline, being a complete solution loaded with over 2,000 awesome website templates, a drag and drop builder which you can use with 0 coding and no skills, with sliders, galleries, forms, popups, icons and much more.
Build a professional and unique design with Mobirise.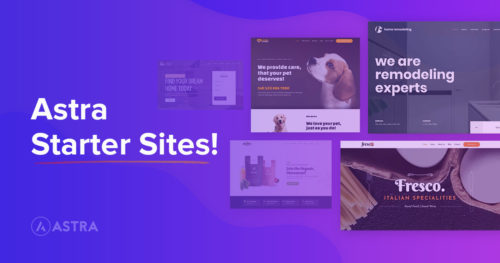 You want to stand out of the crowd with your Elementor website? It's simple, pick one of the 100+ free and premium templates made by Astra. All their designs are optimized for conversions, look and feel great on any device, and will help your website look awesome.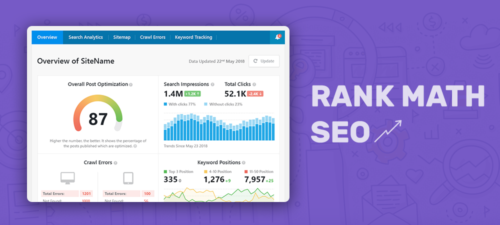 Rank Math SEO is the most efficient and friendly WordPress SEO plugin, putting your website SEO on auto-pilot after a couple of minutes customization. Websites that use RankMath increased their traffic and position in Google.
Use Rank Math and get more visitors on your website.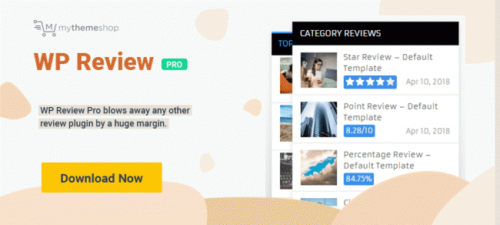 Compatible with all WordPress themes and packed with tons of features and options, WP Review is the best WordPress plugin to implement review of products, services, places or whatever you need, on your website in a matter of minutes.
It is integrated with Google Places Review, Yelp Reviews, Facebook Reviews and much more.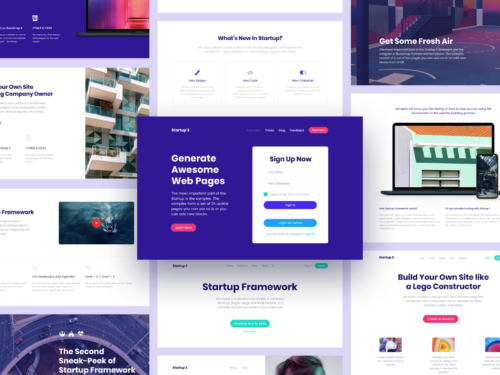 DesignModo put several great products on the web, helping tens of thousands of people and companies. Startups 3 is a powerful website creator using the Bootstrap builder and templates. Postcards will help you create beautiful responsive email with a simple drag and drop simplicity. Slides is a brilliant static website generator.
Browse DesignModo and check the products.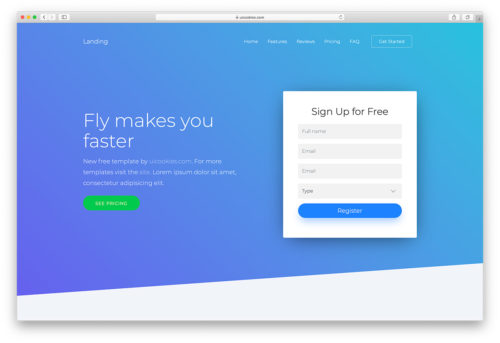 Landing is a brilliant, yet free to use landing page that will help you get more conversions and sales. The template is lightning fast, has a clean and pixel-perfect design, and can be easily customized to be a perfect fit for your product or service.
Use it for free.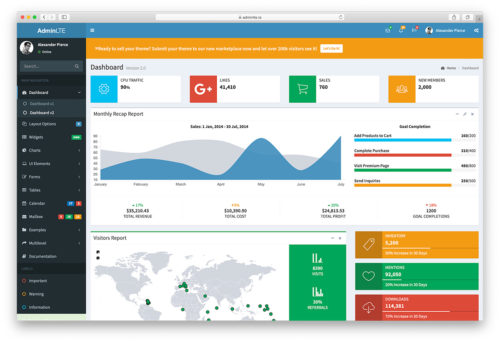 AdminLTE is a popular open source admin dashboard and control panel theme, which comes loaded with 6 gorgeous skins, with over 18 plugins and 3 custom plugins made especially for AdminLTE, and much more.
Have a live preview.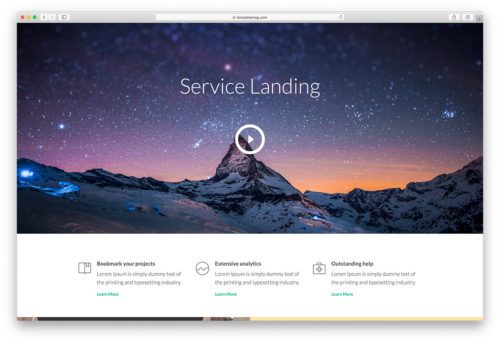 ServicesLanding is a beautiful, pixel-perfect and fully responsive landing page that looks and feel excellent on all devices. Fully customizing it takes a couple of minutes and the process is straightforward.
Use it for free.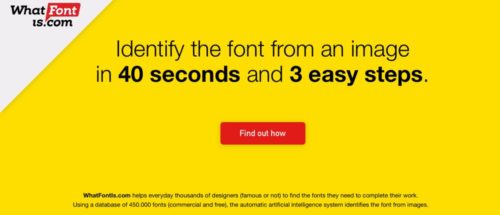 Whenever you see a font that you like, save the picture and identify it with WhatFontIs help. This web tool has a huge database of over 550,000 free and commercial fonts, a powerful AI software and a friendly and fast interface that will guide you every step.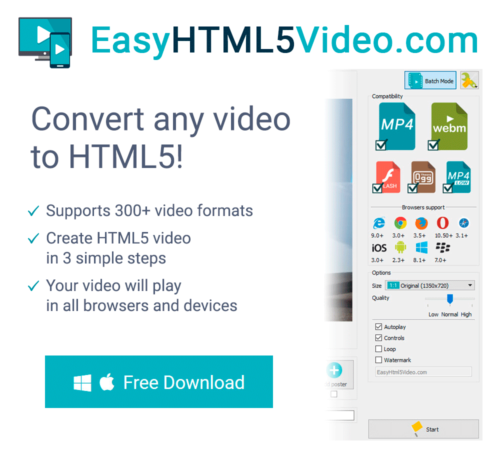 Converting videos into HTML5 format is now easier than ever, in 3 simple steps and a few minutes you are good to go. This web tool supports over 300 video formats and the video will play in all browsers and devices.
Download it for free and start working.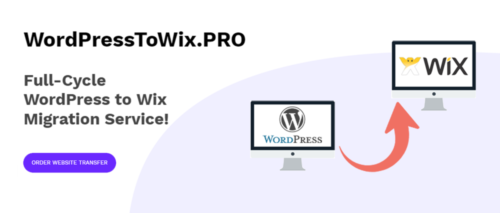 WordPressToWix.PRO provides an individual approach to the process of moving WordPress websites to Wix. This is the ultimate solution for everyone, who lacks time or skills to cope with the task independently yet hopes to avail high end result. The service is known for its exceptional ease-of-use, convenience, security, flexibility and extensive integration options.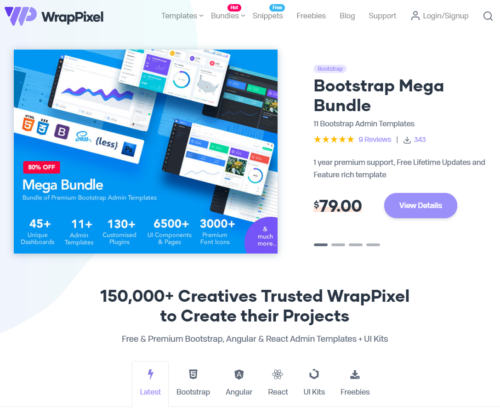 With over 150,000 users, WrapPixel is a top supplier of free and premium Bootstrap, Angular & React admin templates, and UI Kits.
Their Mega Bundle includes 45 unique dashboards, 11 admin templates, 130 customized plugins, 6,500 UI Components and pages, and over 3,000 premium font icons. All of that for $79.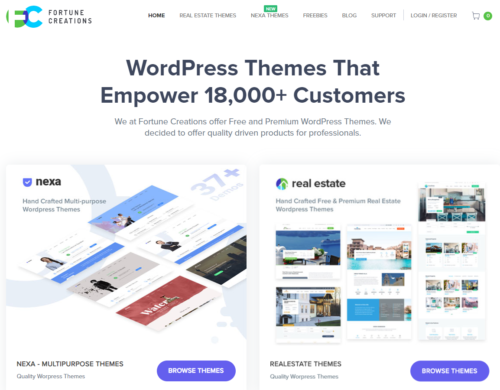 FortuneCreations is a professional WordPress theme developer which creates free and premium templates. They have over 18,000 happy customers, being one of the major players in the industry.
Their themes have a pixel-perfect and clean design, look and feel great on all devices, and are loaded with tons of features and options, being super simple to fully customize.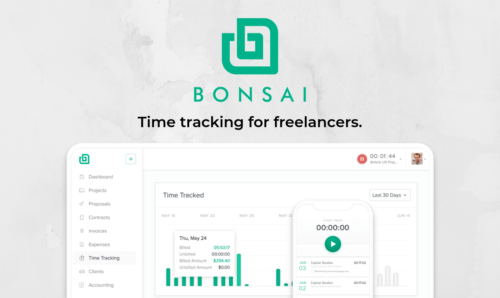 Bonsai is the most popular brand when talking about dedicated tools for freelancers. One of their products is the time tracking solution.
Using Bonsai, freelancers will track time with 1-click, centralize time sheets and much more. All bonsai products are integrated and work together brilliant. Connect your tracker with your freelance proposal and contract and save precious time not reentering your data between systems.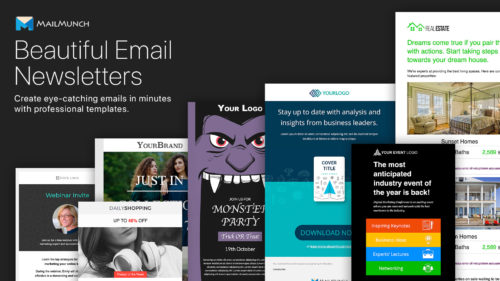 MailMunch is a popular service that will help you create highly engaging and converting email newsletters, using the included beautifully designed templates, the drag-and-drop editor and the friendly interface that will guide you every moment.
Boost your conversions with MailMunch.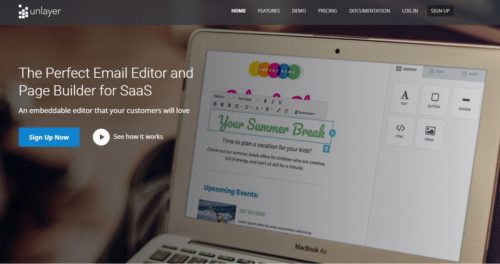 Unlayer is the most popular, professional and friendly embeddable editor that will let your website visitors create highly engaging email newsletters directly from the website, using the included gorgeous templates and the powerful drag and drop builder.
See how it works.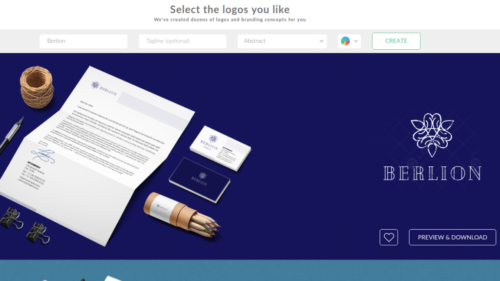 Logater is the most used and preferred logo design platform on the market, being used by millions of people to create gorgeous and unique logo and brand designs. The platform is lightning fast, you simply write down the business name and right after you will see hundreds of designs to choose from.
Try it, the results are outstanding.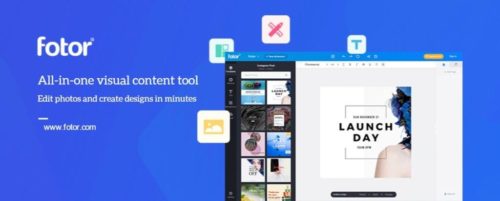 Fotor is used by millions of people daily to edit photos and create designs in minutes, designs that are highly engaging and will help your website and social media channels quickly grow.
No need to have any special skills to create awesome pictures, give it a try.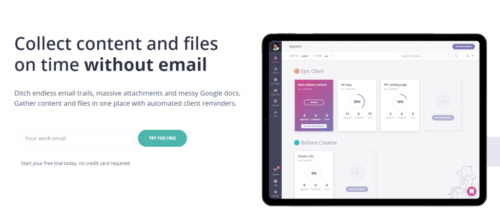 Content Snare will chase the customers for content in your place, after a simple setup. Gather content and files in one place with automated client reminders.
You will save a lot of time that you can use to boost your company and projects, and your customers will have a professional way to send you the content and upload files. Both parts wins.
Start your free 14-day trial today and see Content Snare in action.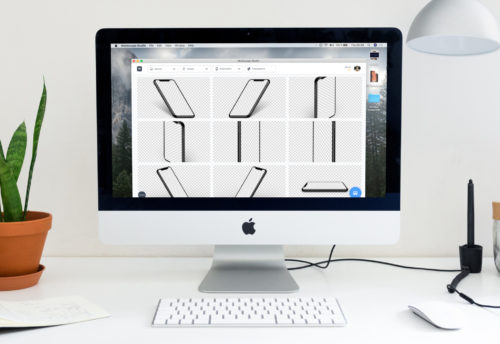 Mockuuups Studio is free macOS & Windows app that lets you work with mockups no matter if you're designer or not. No need to have any special skills or previous experience.
The app is packed with everything you need to create product mockups, outstanding marketing materials, even visual content for social media or blog posts.
The interface is lightning fast and super friendly, helping you every moment.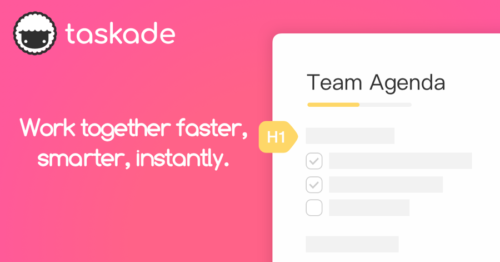 With Taskade you will supercharge your team productivity, by managing your tasks and chat with your team in one place. Taskade is designed as a remote workspace for distributed teams and it works excellent on iOS, Android, Windows, Mac, Linux and much more.
Signing up takes a couple of minutes, try it.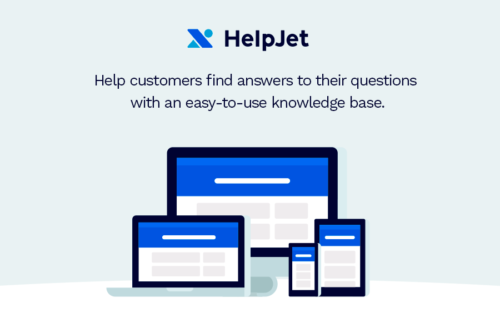 HelpJet will help your customers find answers to their questions with an easy-to-use knowledge base and you to save money by not hiring additional support staff when you increase sales.
The installation and customization of HelpJet is straightforward and takes only a couple of minutes.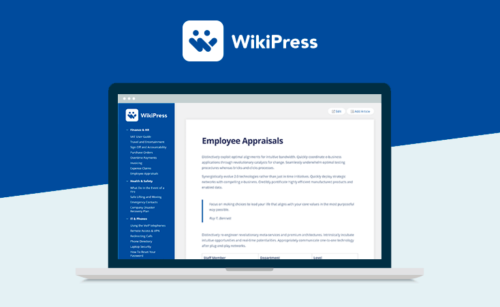 Looking to create a WordPress Wiki website? WikiPress is the most popular and powerful WordPress Wiki theme on the market, being loaded with tons of features and options, having a clean and pixel-perfect design, and being super simple to fully customize.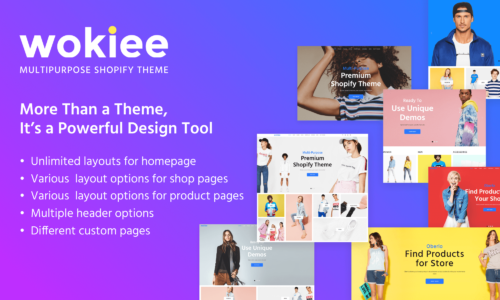 Looking for the most complete Shopify theme on the market? Wokiee is a complete and powerful design tool that is loaded with tons of layouts for homepages, shop pages and products pages, with multiple header options and much more.
Check it.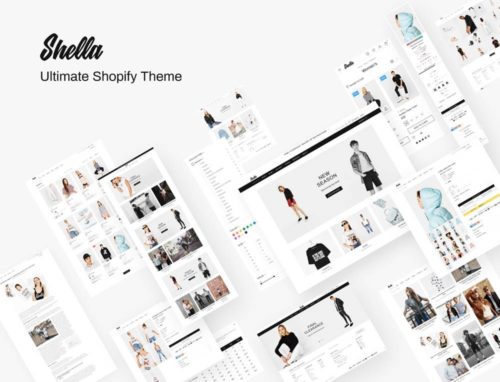 Shella is the ultimate fashion Shopify theme on the market which is having a pixel-perfect and clean design, being fully responsive and having tons of features and options that will help you shop stand out of the crowd.
Get more conversions with Shella.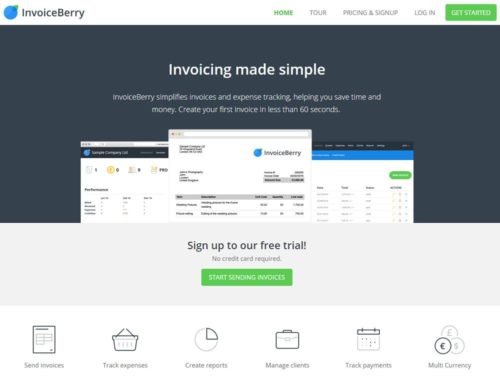 InvoiceBerry is a professional invoicing software that is best suited for freelancers and small and medium companies. Creating and sending a fully customized invoices takes 60 seconds or less and the platform can also be used for tracking expenses and payments, to create detailed reports, to manage clients and much more.
Sign up for the free trial, no credit card required.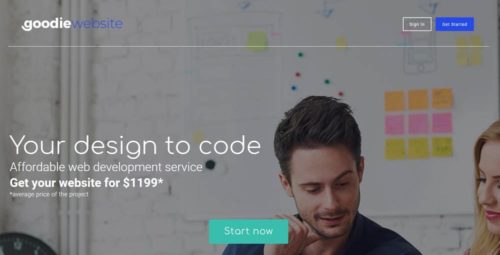 Goodie is a professional and popular web development service that is best suited to small business owners looking to amplify their online presence, to designers looking for a reliable web development partner, for simple WordPress websites and much more.
Start now.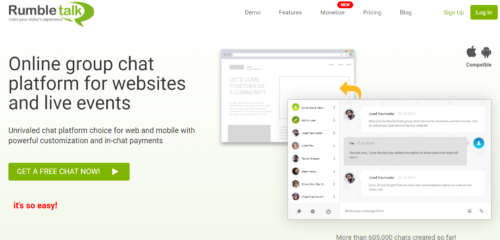 With RumbleTalk anyone can add online chat to its website in a matter of seconds, without having any coding skills or previous experience. Engage your website visitors and help them in terms of support and sales questions. They will appreciate it and you will get better conversions.
Start with the free plan.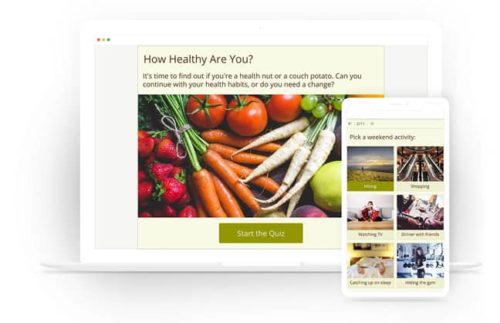 OpinionStage will help you create highly converting and engaging quizzes. They put at your disposal awesome templates, a brilliant drag-and-drop editor, a friendly and quick interface, and tens of options that will help you customize the quizzes to be a perfect fit for your needs.
Start to build quizzes that people love.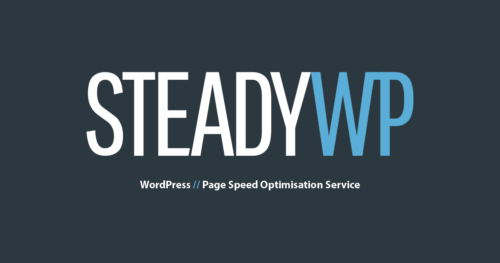 Loading time is extremely important to any WordPress website. Todays themes are looking great but are complicated products which are loaded with demanding graphics, videos and software.
SteadyWP is a professional page speed optimization service that will cut your loading speed and help your website visitors get a better experience. This translates into better sales and conversions.
Get in touch with SteadyWP.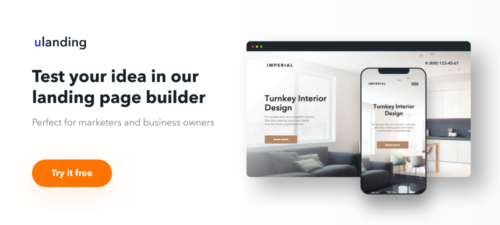 To create your own landing page you don't need to be a web professional or waste a fortune on them. uLanding builder is an up-to-date service that makes the process of crafting your one-pager super easy. Just create different page versions within one project and check which ideas work best for your target audience with an A/B testing feature.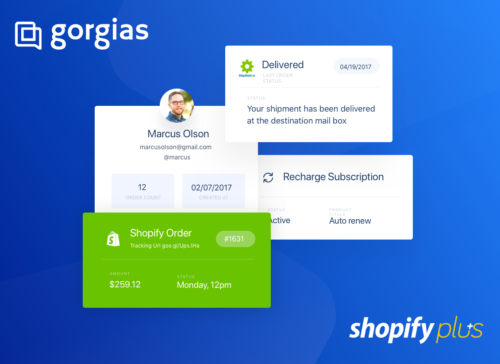 Gorgias is the best customer support helpdesk for Shopify that will help you manage customer support and get the full customer picture in one place. It pulls data from all your apps to display rich customer profiles next to tickets. Edit orders, subscriptions or refund payments from your helpdesk.
Gorgias will help you to automatically respond to common questions (60% of e-commere support requests are repetitive) and it integrates with over 30 e-commerce apps.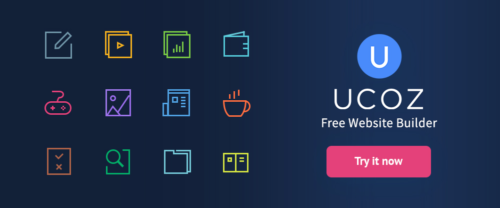 uCoz is a modern website builder that has a module structure. So you don't have to be a coding professional, just click on the module that suits you best and use the whole range of built-in features to cope with different tasks. Start now, it's absolutely free!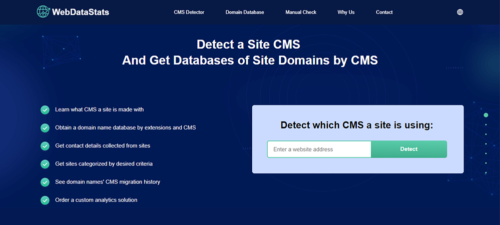 If you like a site and want to create something of that kind, use WebDataStats to detect its CMS. This is a powerful platform that offers its users many other options such as obtaining a domain name database by extensions and CMS, getting sites categorized by necessary criteria, downloading contact details from sites of a particular CMS and more. The service is free!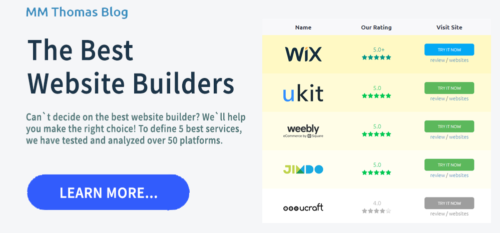 MMThomasBlog.com delivers verified and useful information about website builders – services that simplify web design process. They make it easy for non-proficient and experienced web developers to create and manage professional projects. There is also an informative blog with multiple niche-related articles that unveil the secrets of website creation as well as the nuances of choosing the most effective web building tools.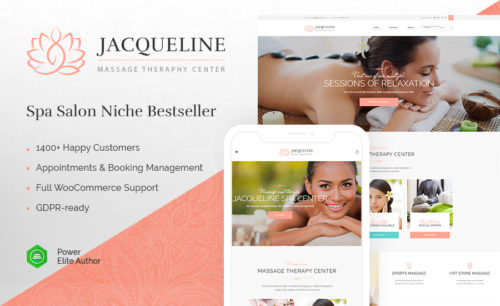 Make use of the Jacqueline WordPress theme to launch a spa or wellness center website. The theme is ready to be used to showcase your services and sell your offers due to the full compatibility with WooCommerce plugin. The theme includes everything needed to present your offers in the most professional style. For example, you can make use of premade pricing tables, event management, and gift certificates.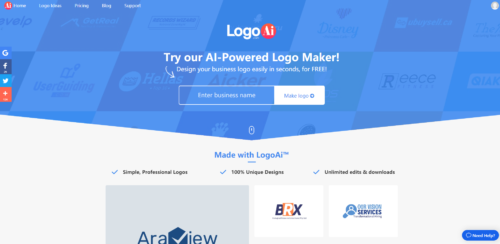 LogoAI is a very popular logo design platform that millions of people use to create unique logo designs in a matter of minutes, without spending a fortune. The powerful AI software and friendly interface makes the process very fast and simple. Write down the company name and right after you will get hundreds of designs to choose from.
Try it, the results are impressive.