Back in February we showcased the first list with 11 Incredibly Inspiring Service & App Websites. Since the list was very popular and we had several requests for a new round, today we have 11 new websites to show you. It's very exciting to see that services and apps are getting a much needed makeover and that you can find nice websites for the most diverse services, not only Apple related apps.
A beautiful page to present a wireframe kit that you can download for free.
A tool you can customize to do anything, but also use productively on the first day without ever touching a config file. Atom is modern, approachable, and hackable to the core. We can't wait to see what you build with it.
Visage transforms the uninspired data in your reports into beautiful, branded visualizations that make your message more impactful—and make your work look good.
Facebook page management made easy.
Premium prepared dinners from top local chefs. Delivered to your door.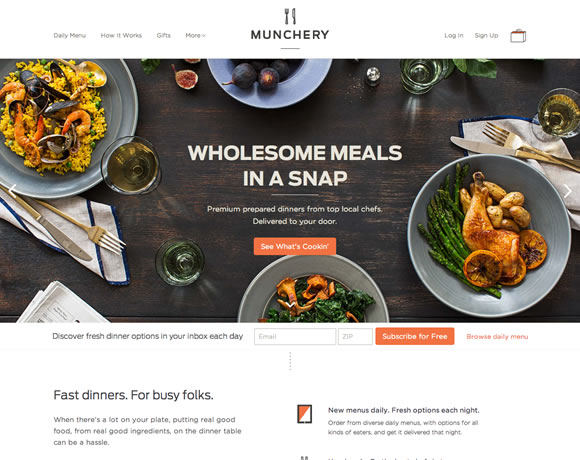 Solo manages the main pain points of freelancing, letting you work smarter.
Kin manages onboarding, employee data and files, and time off in a web-based exchange that your entire team will enjoy using. That means less paper, less wasted time, and happier people.
Live filters like no other. Cameleon's innovative filter selection lets you give a quick look at all the creative opportunities offered by the over 40 integrated filters with few gestures of your fingers.
Bench is the online bookkeeping service that provides audit proof financial statements from professional accountants.
The Homescreen, Reimagined For Simplicity. Automatically organize your apps, and get to information faster than ever.