Music is a universal language people from all over of the world can understand and appreciate. Luckily for us, music is available at the touch of a button like it has never been before. From healing the soul when we are down, to lighting a fire under us when we're happy, music can truly do it all.
In this list you will find 15 best sites to listen to the music online on your mobile or desktop computer. Whether you like rap or pop, rock or edm, everyone will find some songs they are going to like here.
Spotify is an amazing site allowing you to listen to music everywhere you go, download songs and listen offline. Listen to Spotify on desktop or take it anywhere and enjoy it on your phone. It's clearly Alexa's favorite streaming service if you ask her to play your favorite playlist, she's happy to comply.
"Spotify Premium is just $9.99 per month. That's a bargain. But Spotify just seriously sweetened the deal. On April 10, Spotify and Hulu announced a bundled deal that unlocks both services—Spotify Premium and Hulu (with Limited Commercials)—for just $12.99 per month." – The Daily Dot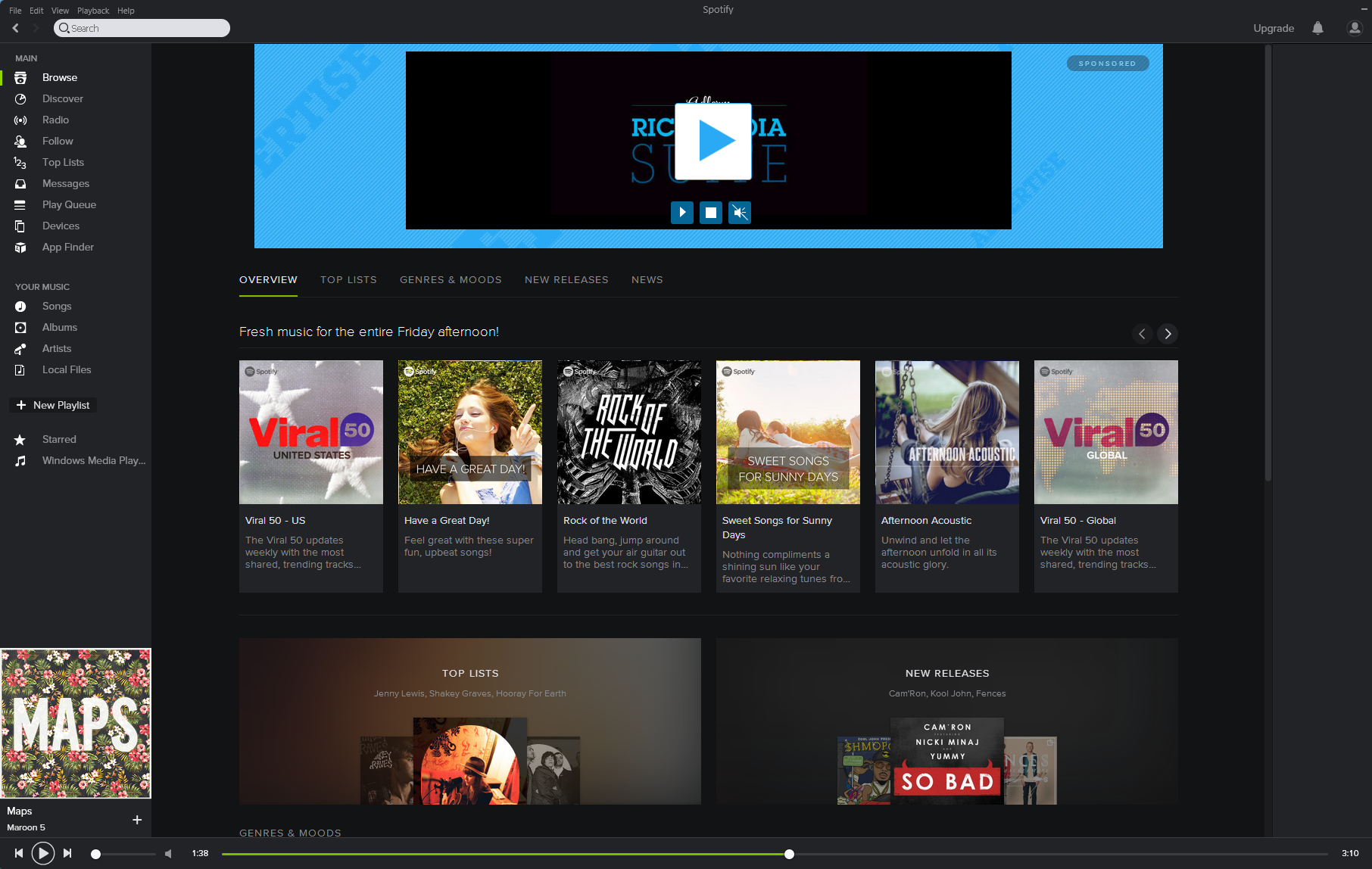 SoundCloud is social media platform for music. You can create and share playlists, follow playlists and profiles of other people, and listen to the unlimited amount of music. You may have heard the coined term "soundcloud rapper". It's a great platform to support aspiring artists making music! There are some incredible remixes you won't be able to find anywhere else.
"SoundCloud Go, a new subscription tier launching first in the U.S., will give users access to some 125 million tracks including premium licensed content on demand, starting first in the U.S. at $9.99 per month (or $12.99on the iOS app after Apple's transaction fee)" – Tech crunch.