Digital design technology waits on no one. It's forever changing, and web designers are forever having to seek ways to keep up with it. If there are any "evergreen" tools and resources that keep pace with the latest trends they are few. Except for upgrades and updates, of course.
The latest tools, apps, and resources can cope with the latest design trends. They are not difficult to come by. There is, in fact, an embarrassment of riches. So many that finding the right ones can actually be a challenge in itself.
Not all of them are top-of-the-line of course, and the best of the bunch is what you want and deserve. To help you out, we've put in place this nice little collection of top tools, apps, and resources. They'll individually or collectively make your job easier. They help you keep up with the times and maintain a competitive edge.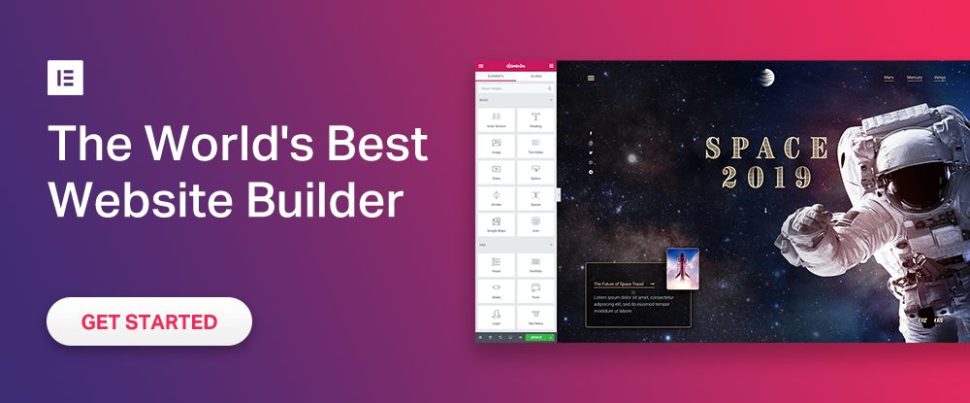 Elementor is a prime example of a WordPress website building tool that can do so many things and do them so much better than its competitors. Aside from its website design capabilities, businesses look to Elementor because of the way it can speed up design workflow processes and at the same time produce a maximum ROI.
If you can visualize it, you can build it if you have this premium web-building tool at your fingertips. Limitations and constraints that are common to many WordPress themes simply don't exist with Elementor. Thanks to a powerful drag and drop editor, a ton of useful widgets, and hundreds of templates, you can produce an attractive, professional-looking page in minutes and a complete website within hours.
Since Elementor can be used with virtually any theme and any plugin it gives you almost unlimited flexibility. The user interface is a pleasure to work with, and several features like the Pop Up builder and Hover and Scroll animations allow you to do things that you once would have assigned to a developer.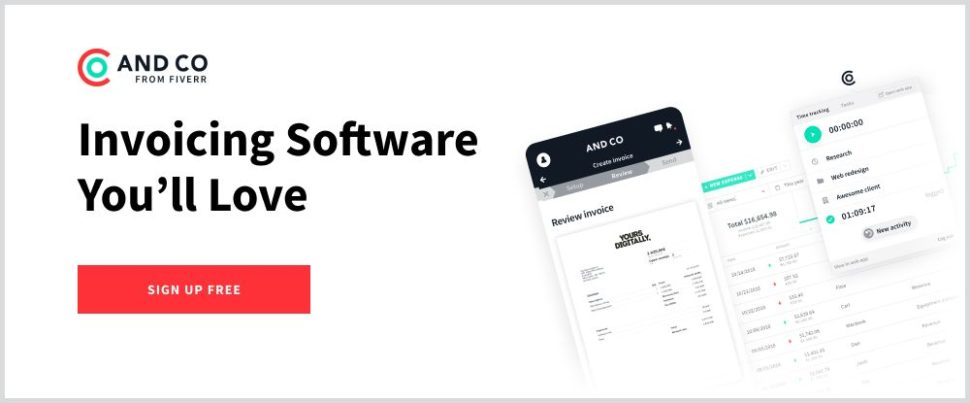 AND CO from Fiverr is an invoicing software that saves you time so you can focus on growing your business. Its automated system helps you stay on top of your cash flow by reminding you when it's time to send invoices, notifying you when they are viewed by a client, and letting you know when they are past due. With AND CO you can accept online payments by credit card, check, ACH, or PayPal and have the payments automatically deposited in your bank account.
AND CO also features a time tracking system which integrates smoothly with your invoicing, so that invoices can automatically be created based on the hours you've tracked at the end of a project, at specified project milestones, or periodically for customers or clients that are on a subscription basis. Relevant files or documents can be attached to invoices if you wish. With additional features like expense tracking, proposals, contracts, and task management, AND CO is the one app you need to run your freelance business.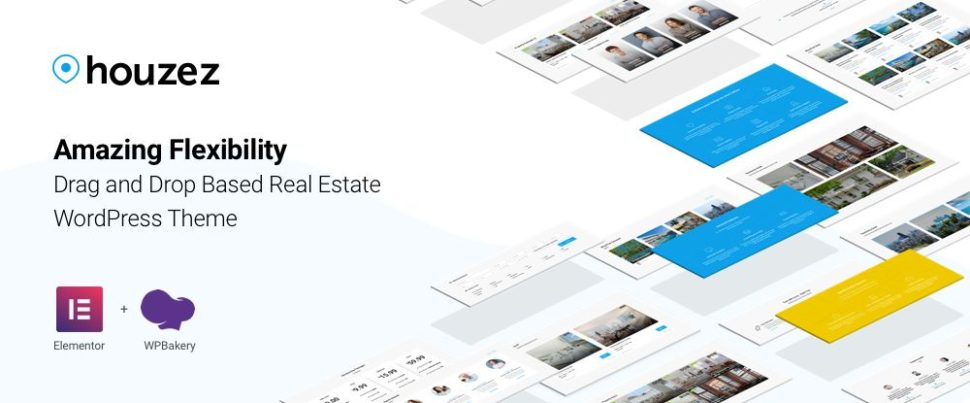 Given its many advanced features, most users are led to believe that everything needed to conduct business is already included in this real estate application. The Houzez design team apparently thought otherwise as, based on user feedback, they have recently added a host of new options and features designed to give realtors and real estate agencies extended capabilities and greater flexibility.
The old favorites like the listings options, advanced search capabilities, and the property management system are still there. More listings options and formats have been added together with listings sorting by data, price, and property location, property status, and luxury home and special property showings scheduling.
Houzez is extremely easy to use and can be customized to fit an agencies business model and brand.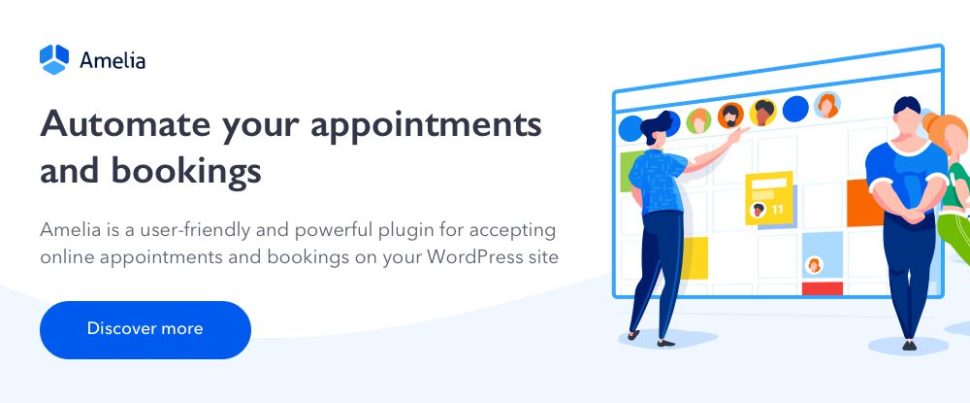 Businesses that rely heavily on customers booking appointments will like the time and money they can be saved with this powerful and award-winning plugin. Amelia automates the entire booking process. It takes appointments 24/7, matches them with employee availability, takes care of cancellations and changes, sends out reminders, and even accepts online payments.
More than 2,000 signed up for Amelia within 6 months after the launch date and gave it an average of 4.85+ user rating.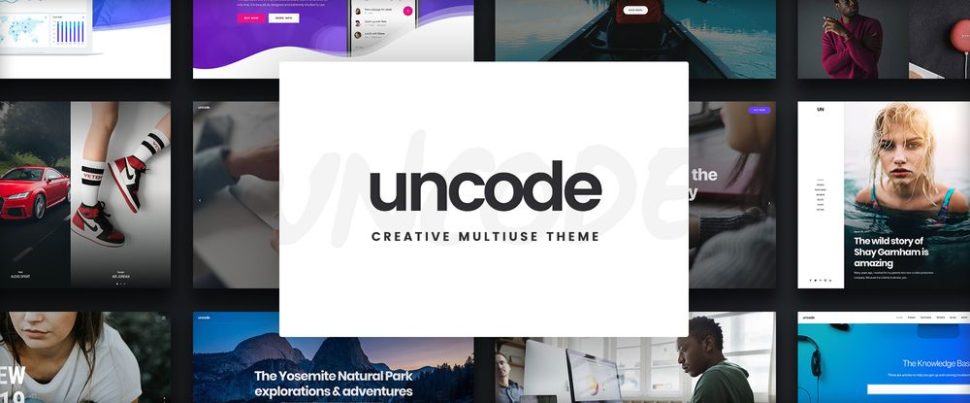 Uncode has all the functionality you need to build a breathtaking portfolio to showcase your work. You don't need to create a design from scratch, although you can create your own template if you wish.
The best way to see what Uncode can do for you is to visit the website and view the showcase of user-created websites. You'll see why this creative multiuse theme is a top all time ThemeForest best-seller with more than 50,000 sales.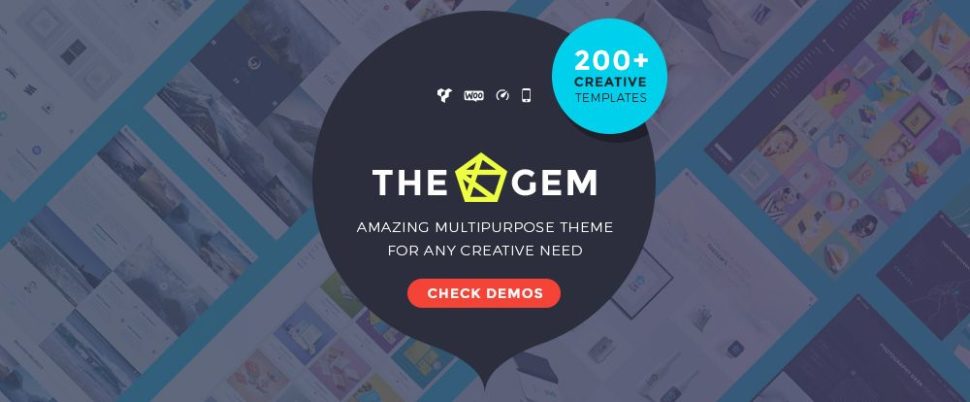 TheGem's customers and Envato will tell you, and ThemeForest will agree, that this amazing multipurpose theme is capable of producing the most creative and beautiful designs you'll find anywhere. Loading times are exceptionally fast, page speed scores are equally impressive, and customers particularly like TheGem's 100% flexibility and 100% simplicity.
As far as customer satisfaction and support are concerned, TheGem scores 100% for these as well. The best product performance coupled with the best customer experience is hard to beat.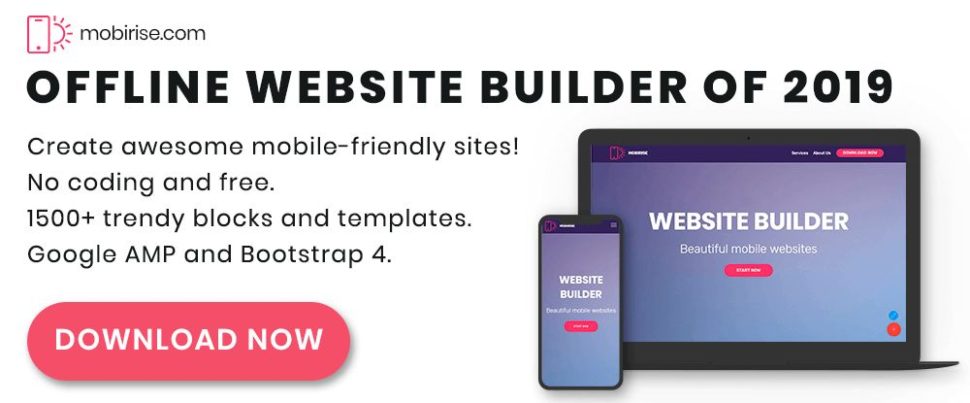 Because Mobirise is an offline tool you're not tied down to a specific platform or host during your website building activities. You'll have total control over your website's design, and because Mobirise is drag and drop it's easy to use. Mobirise is 100% free to use for both commercial and personal uses.
There are plenty of website blocks, templates, and themes to work with and thanks to Google Amp and Bootstrap 4 your sites will be crazy-fast.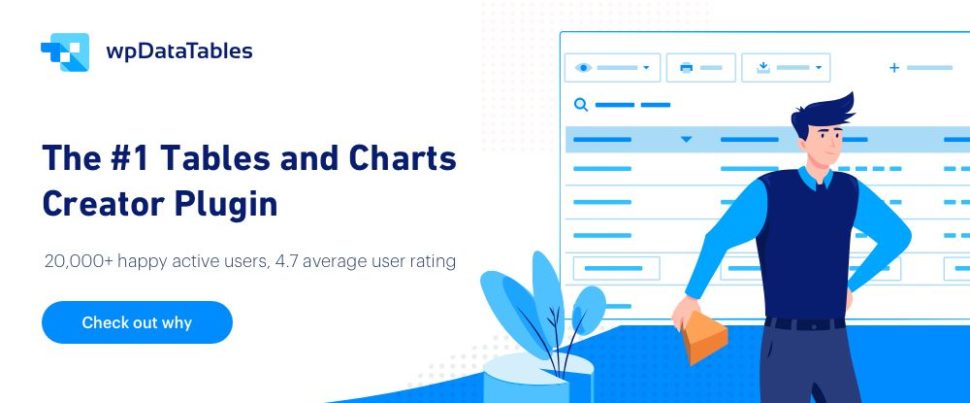 The wpDataTables plugin offers an all-in-one solution for summarizing data by means of interactive, responsive, and easily editable tables and charts. It doesn't matter if the amount of data is small or huge, or if the data itself is quite complex. wpDataTables is, in fact, the only table and chart-producing tool of its kind that can easily manage MS SQL, MySQL, and PostgreSQL database information.
Tables and charts are fully customizable, and key data can be color-coded or highlighted.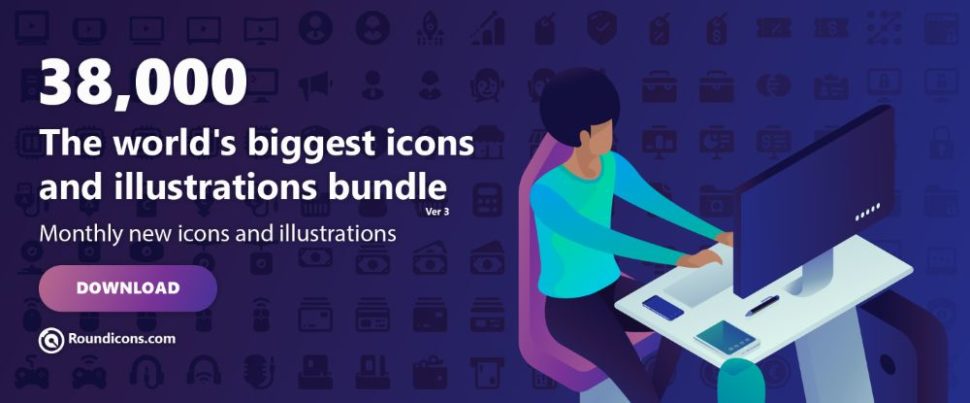 A bundle of 38,000 premium, royalty-free icons and illustrations is a nice resource to have handy. Roundicons' bundle is the world's largest and you can download it for a one-time fee.
The fee includes additional icons and illustrations that are added to the bundle monthly. A commercial use license comes with the bundle. Use coupon code "GETBIG" to receive a 20% discount.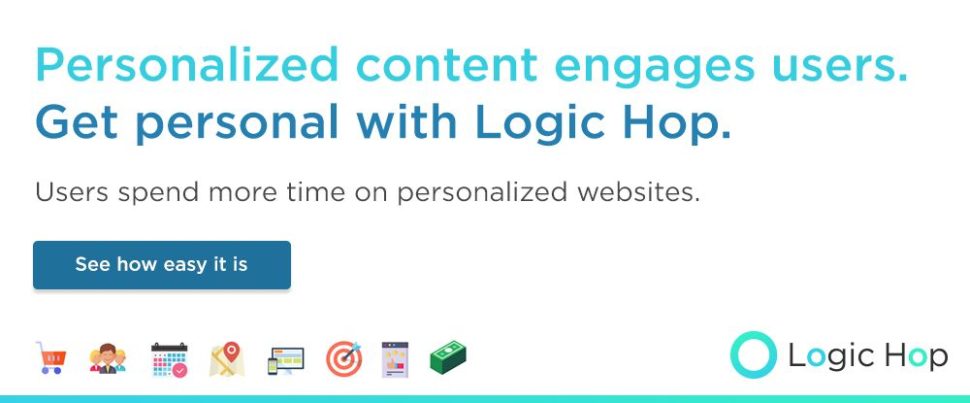 One of the toughest challenges facing web designers is to personalize their message to a particular audience or audiences. Logic Hop overcomes this challenge by enabling you to provide targeted content to your audiences using display ad and pay per click results, social media posts, and actions visitors take on your site.
Personalized websites perform 200% better on average. Logic Hop can make that happen for you.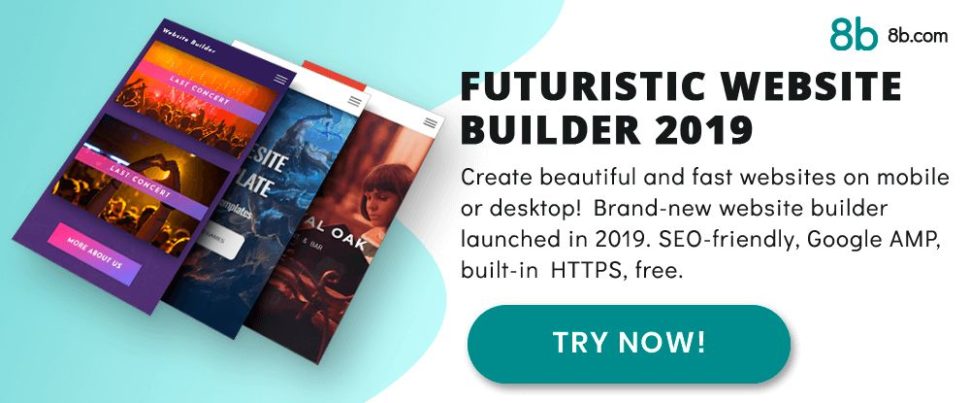 The 8b website builder is new, fast, fresh, and futuristic. 8b is also super simple to work with, and you can create beautiful, high-performance websites on your work or home desktop, or on your mobile device when on the go. 8b is free at the moment, a good reason to try it out.
16 slick starter templates and a large selection of website sections are there to help you get any project off to a quick start.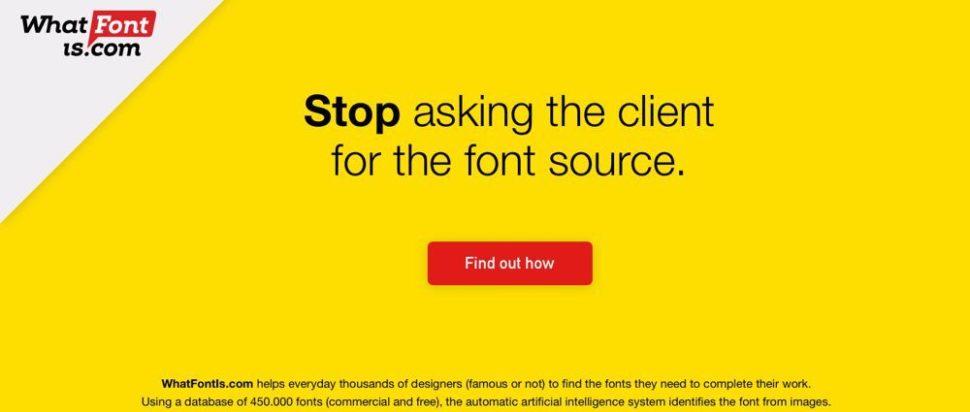 At one time or another you may have come across a font you'd really like to use but had no way of identifying it and had to look for something else. WhatFontIs.com's automatic AI system will search its database of 550,000 commercial and free fonts and identify that elusive font in seconds.
All that's required of you is to submit an image (a string of letters is suggested).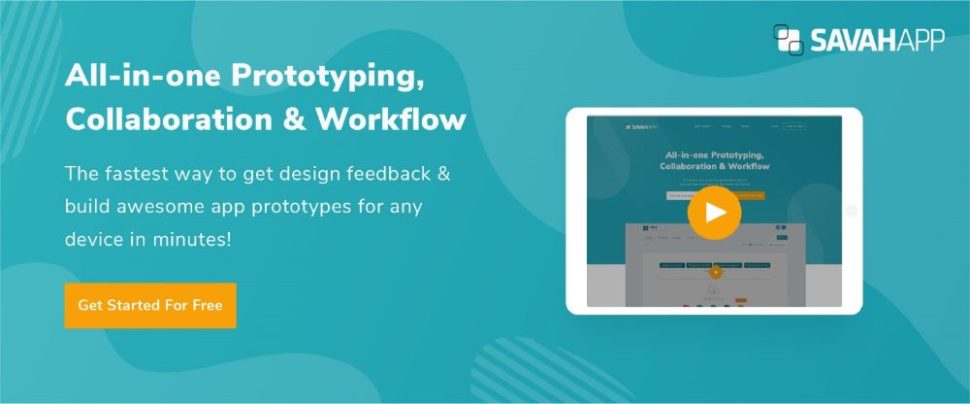 This advanced prototyping tool was created to support web and mobile app design. In addition to enabling people to build high-quality, high-fidelity prototypes, Savah features a built-in design workflow and approval system making it a great tool to have for promoting and supporting team and cross-team collaboration.
Savah prototypes can be automatically synced with Dropbox, Google and Sketch App. Check the monthly plan prices. Note that a 30% discount is given on annual plan purchases.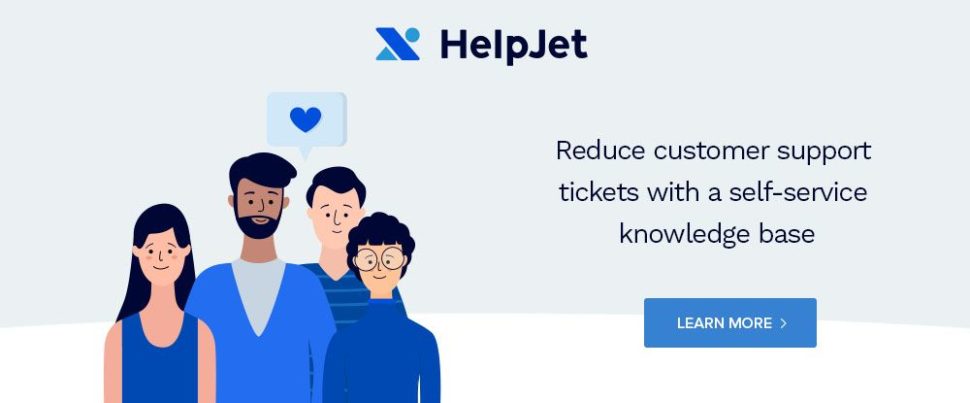 Reducing the number of support tickets saves time and money and makes customers happier – if you go about it right. With HelpJet, you can build a knowledge base that enables customers to quickly find answers to common questions rather than having to stand in line for an answer.
A customer that can get a good answer right away is always going to be a happier customer. You can easily customize HelpJet to fit your brand.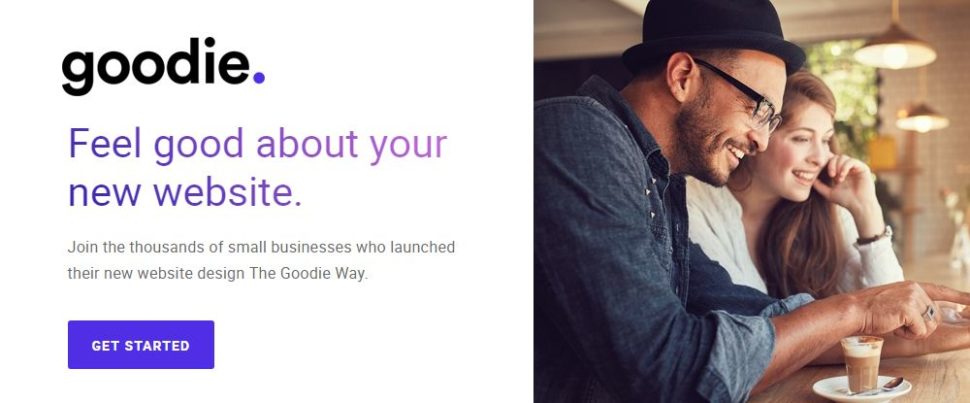 Launching your new website "the Goodie way" simply involves working directly with the developer. All you need to do is provide the details of the design you want and the Goodie folks will produce a high-performance website consisting of squeaky-clean code at a special $999 price.
This can be a perfect deal for owners of small businesses in need of a carefully coded website.
Conclusion
While it's highly unlikely you'll need all 15 tools and resources there just might be one, if not two or three you could put to good use immediately. It could be a website building tool that makes it easier for you to keep up with the latest design trends, and with your competition.
Maybe it's a chart-building plugin that enables you to present data in ways you never could before, or a bundle of a gazillion icons and illustrations.
In any event, Happy Shopping!