As web designers, each project you work on has a unique set of goals and requirements. However, we all have one goal for all our projects – to impress people, creating the websites that are memorable. Who wouldn't like this, right?
To accomplish this purpose, we usually think of all kinds of content strategies or try to follow at least some of the latest web design trends. But despite all receipts of creating great content, there is one that some of us have forgotten: a fun experience is often an enjoyable one and an enjoyable experience is a memorable one. By adding some fun to our projects, we can offer people a delightful experience that they will not only remember, but they also might share with others.
When I say "add fun", I don't mean to turn your client's website into a circus web page (unless your client is a circus, of course). I am thinking of changes and additions that add a bit of fun into the interactions between viewers and web pages or at elements of a design that would help the websites you develop become more enjoyable to use, and more memorable overall.
At the same time, I'd like you to understand that "fun" doesn't mean "silly". You can add a touch of delight and enjoyment to the user experience without making your client seem childish or unprofessional. The trick is to know how much fun you can add, where is the best to use it, and when to admit that you've gone too far.
Let's look at some examples of websites that do a great job of using fun to create both enjoyable and memorable experiences for their users.
Meomi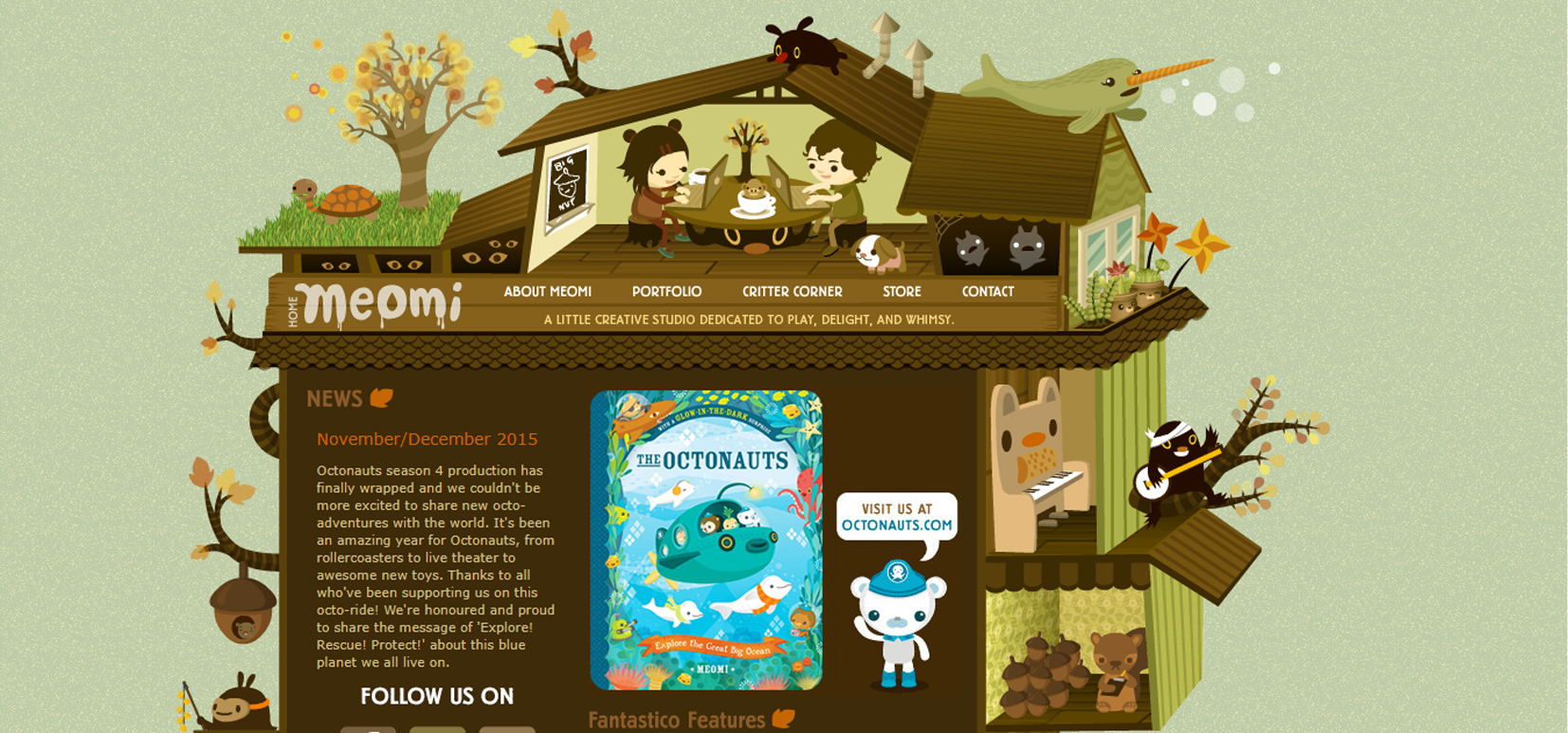 The whole Meomi's design includes fun characters that move and respond as you scroll over them, the overall experience being filled with discovery and delight as you explore. I love especially the fact that as busy as the site is, you know quickly what's all about due to the tagline placed towards the top of the page — "A little design studio dedicated to play, delight, and whismy."
Slaveryfootprint
This website "allows consumers to visualize how their consumption habits are linked to modern day slavery". Maybe doesn't sound like a place where "fun" would work, but if you visit the website and select the "what?" arrow, the experience begins. The whole site includes cartoonish illustrations, a sense of anticipation, and fun interactivity, turning a simple web page into a memorable and powerful experience.