We're all pretty much stuck at home, and finding creativity as a designer can be hard enough somedays.
But now, throw in an entire pandemic, self-isolation, and not being able to meet with your friends and co-workers face to face, and you'll find it even harder than ever to stay creative.
Working from home can be a challenge, but with the right tips and tricks, we're certain you'll do just fine.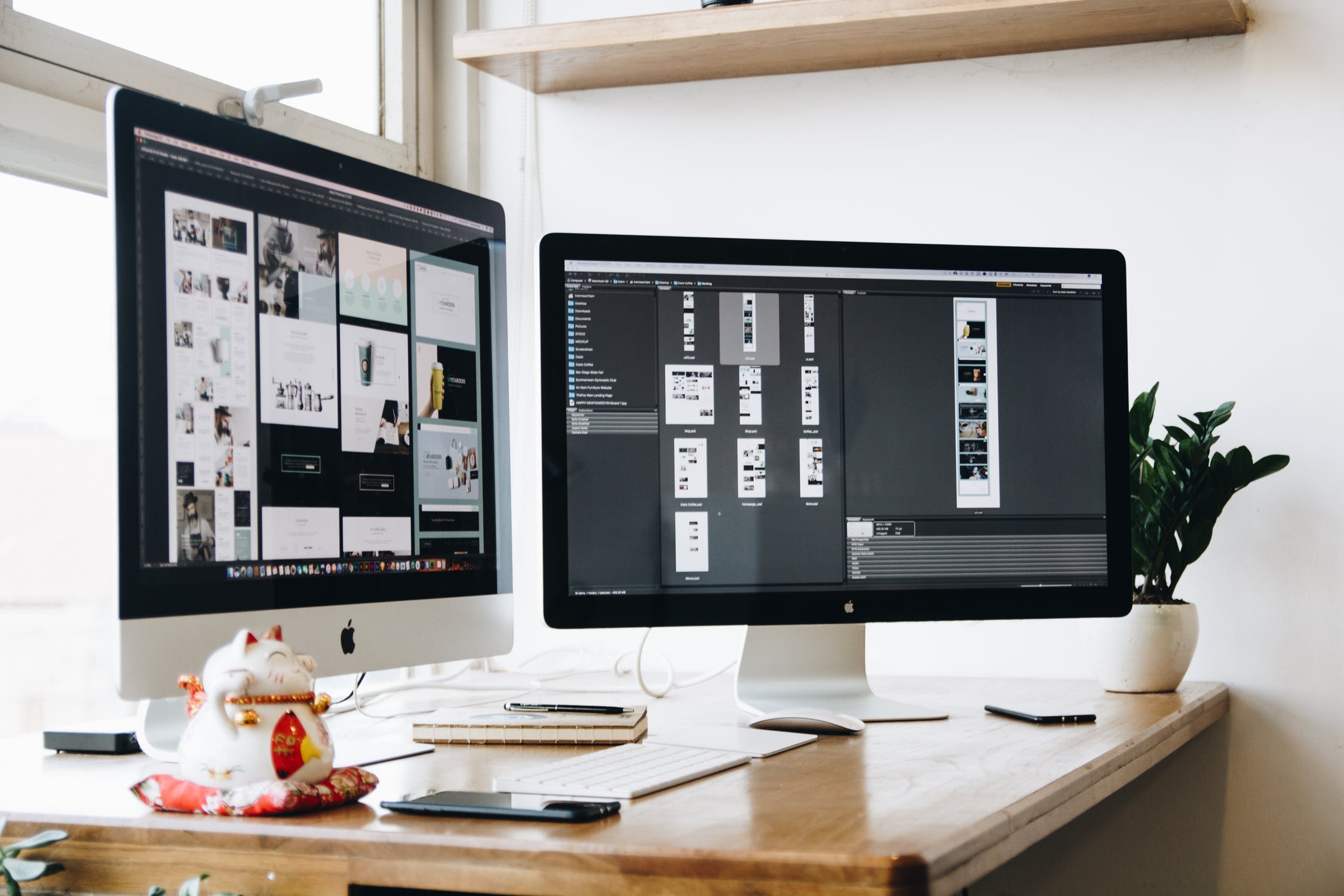 One amazing way to stay creative and in the design loop is by listening to graphic design podcasts.
If you haven't been on zoom talking to your colleagues about the latest design trends and news, then giving these podcasts a listen will definitely help you stay inspired and up to date with the newest trends.
5 Graphic Design Podcasts That Will Inspire You During COVID-19
Today we'll be going over our favorite design podcasts that we think that you'll enjoy. So without further ado, let's get right into it!
1. Resourceful Designer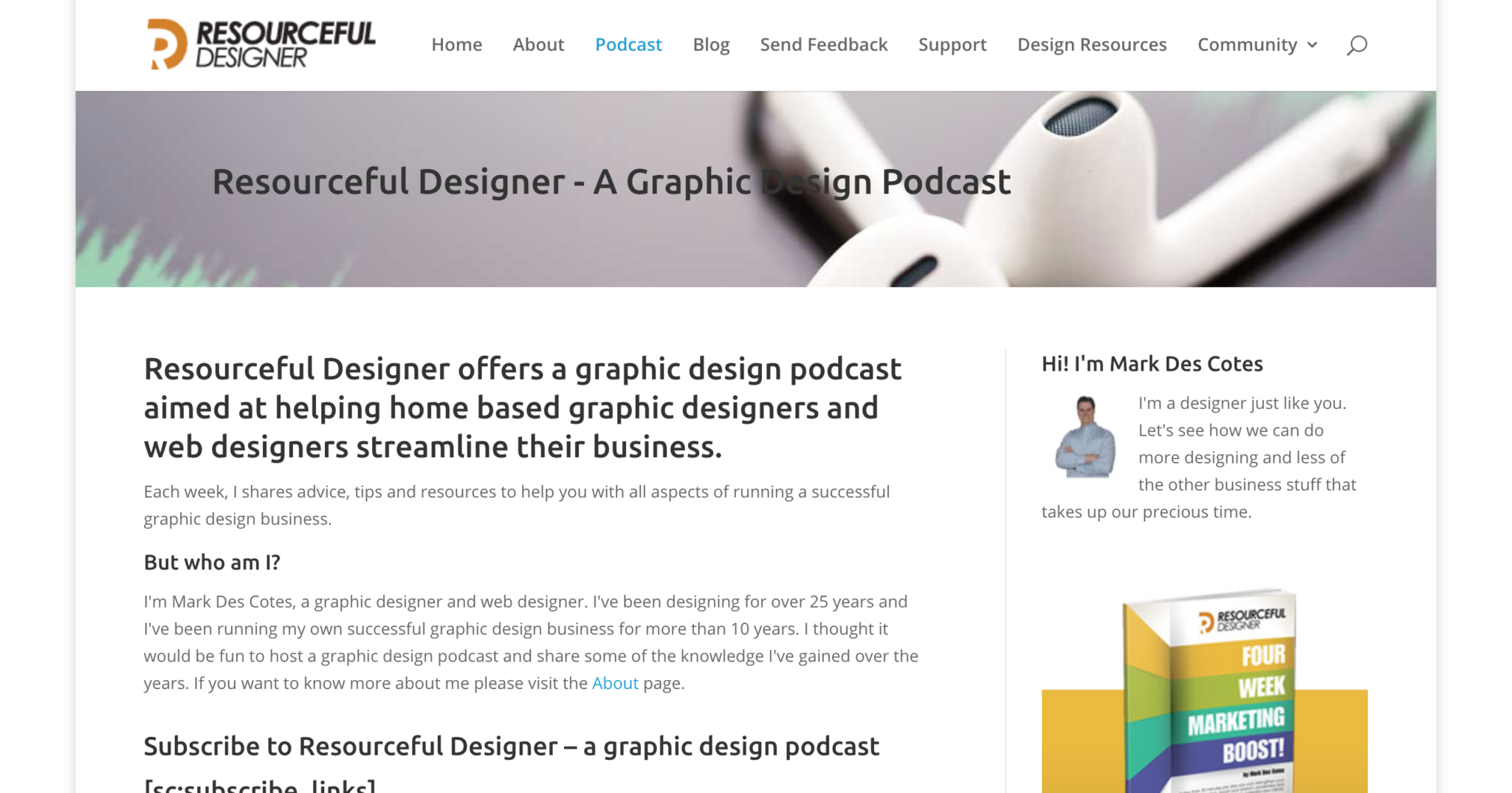 If you want to know everything from how to meet your deadlines to how to have a productive space and home office, then Resourceful Designer is for you.
Resourceful Designer was created by Mark Des Cotes, who is a graphic designer and web designer. He has been designing for over 25 years now, and has been running his graphic design business for more than 10 years.
He has loads of tips to share with you, as the podcast name would suggest, and has you covered from all angles. His biggest aim is to help you be able to run your own graphic design business, so if you're ready to start something of your own, definitely give him a listen!
And just a side/bonus point, he also has a blog that you can binge-read as well!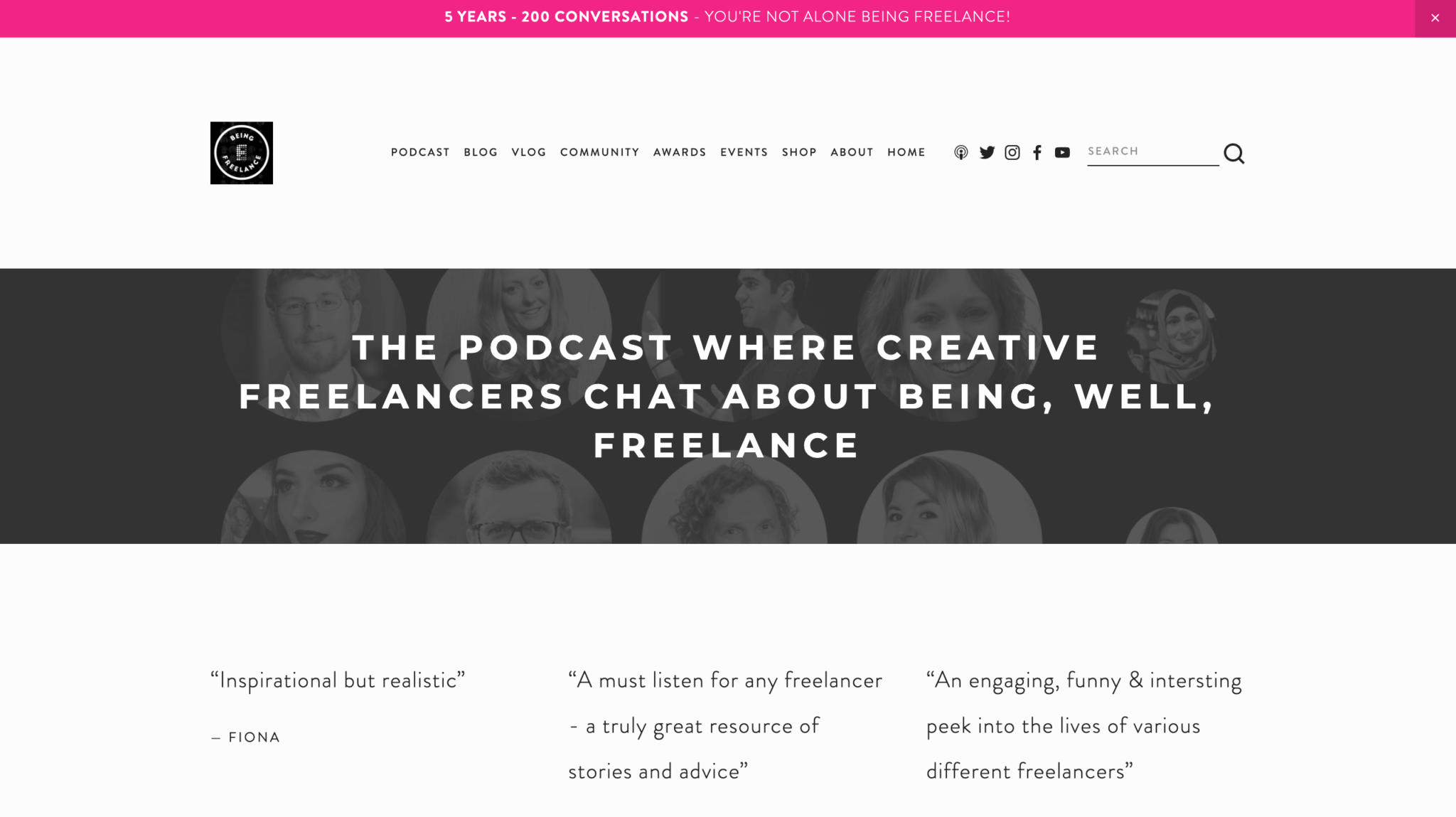 If you've never worked from home before but now have the opportunity to, thanks to #socialdistancing, you may end up falling in love with working from home.
And if you do, you either have to find a job that encourages remote work, or you might end up freelancing and working for yourself.
And if you work for yourself, might I say, you'll have to nicest boss ever?
Being Freelance is going to teach you the ins and outs of all things freelance. With over 200 recorded episodes, let's just say that you're going to learn a lot.
You're not alone in freelancing, and sometimes it can be hard, but it's also very rewarding. Give Being Freelance a listen and gain all the knowledge you need to work from the comfort of your couch, surrounded by your plant children and fur-babies.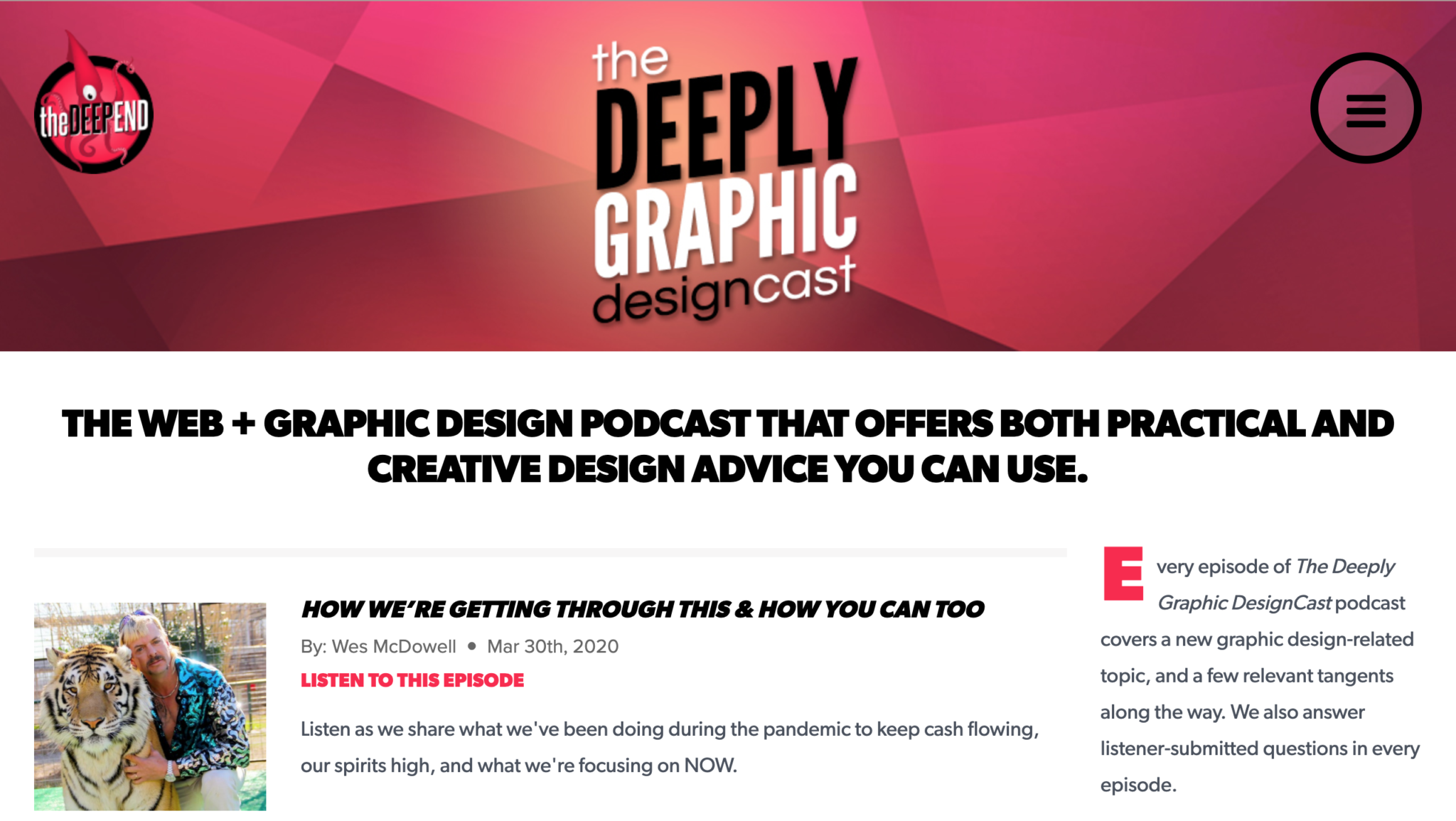 The Deeply Graphic DesignCast – the web and graphic design podcast that offers both practical and creative design advice that you can use.
That's right, folks. This podcast covers all things web design and graphic design. They're not going to sit and bore you with advice you'll never take or cover things that are completely irrelevant, just for content.
Their biggest goal is to give you practical advice regard graphic and web design that you'll actually use and will help you grow as a designer.
Not only do they care about giving you practical advice, but they also want to know what you have to say. Every episode has a segment where they answer user-submitted questions and help a designer out.
If you have questions that need to be answered by professionals, this is the place to go.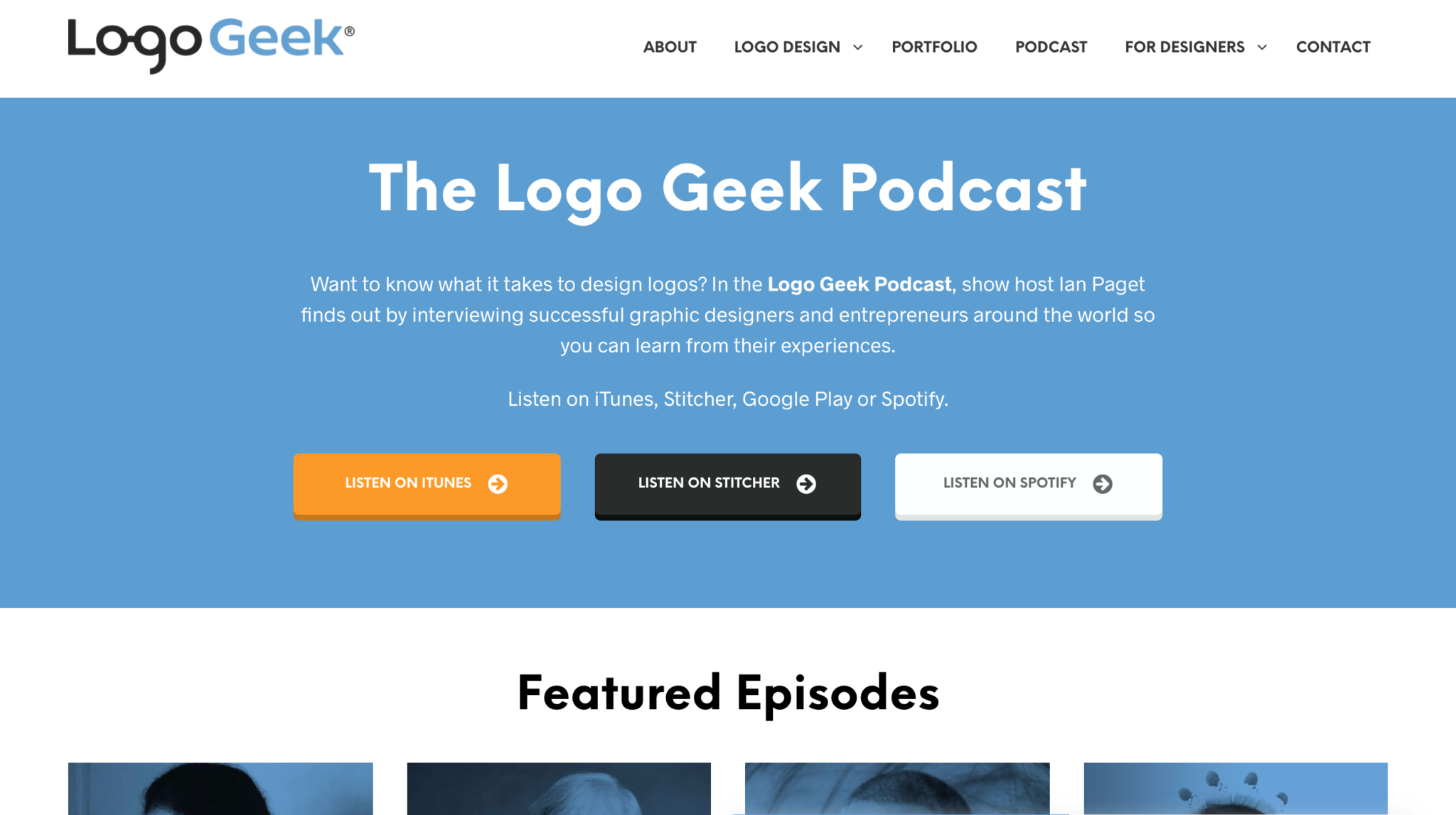 If you ever wondered how your favorite, well-known designer got to where they are today, then look no further.
The Logo Geek Podcast hosts interview after interview with some majorly affluent and successful designers to get the behind the scenes of how they became as successful as they are.
Ian Padget, the host of The Logo Geek, is based out of UK and is very helpful and passionate about his podcast. For each podcast episode, you'll find a transcript and some helpful show notes, so everything is very accessible and you can do some deeper research on the things that really interested you in the respective episode!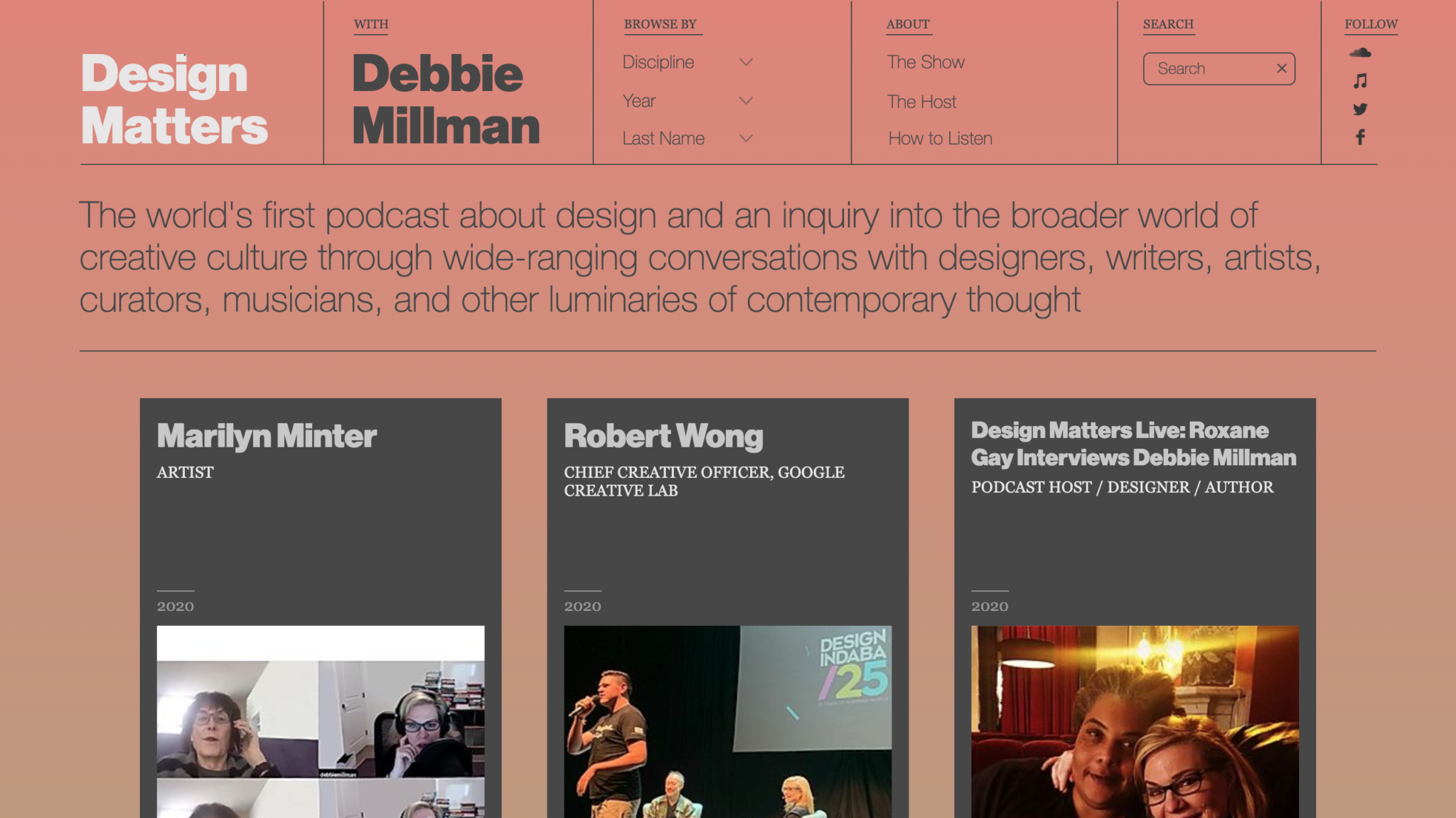 Design Matters – The world's first podcast about design and an inquiry into the broader world of creative culture through wide-ranging conversations with designers, writers, artists, curators, musicians, and other luminaries of contemporary thought.
Design Matters, created and hosted by Debbie Millman, is the oldest podcast relating to anything in design, ever.
Because this podcast is related to everything art-related, you won't find solely graphic design related podcasts. Instead, you'll find a multitude of podcasts that relate to art, writing, music, and all sorts of beautiful things.
Of course, they are tons and tons of podcasts episodes dedicated solely to graphic design, but who knows, maybe you'll find a brand new hobby that you'd like to take on during self-isolation!
Wrapping Things Up…
I know it's been a stressful and scary time for all of us, but look at the brightside.
You can stay home and better improve yourself.
Listen to educational podcasts, take up a new hobby, maybe dive into other parts of art that you never thought you'd like.
Stay indoors and stay safe, everyone.
And as always,
Stay creative, folks!