Welcome to the new year, people!
Are you ready to make 2020 your year?
Without proper planning, all the best and most enthusiastic ideas can come to a complete halt, or never even begin at all.
Proper planning and productivity tools can be life-changing and can help you and your career thrive this year.
If you've found yourself in a creative rut, then you're in luck. We just shared our 5 tips and tricks on how to get and stay creative this year.
Once your creativity wheels are spinning, it's time to make those creative ideas come to life.
5 Productivity Tools You Can't Be Without in 2020
Alright, let's talk about it! Here are the 5 productivity tools you need in your life this year.
1. Evernote
Ah, Evernote. The place where all my best ideas go first, but not only. You can also capture and prioritize ideas, projects, and to-do lists. In this way, nothing will ever fall through the cracks.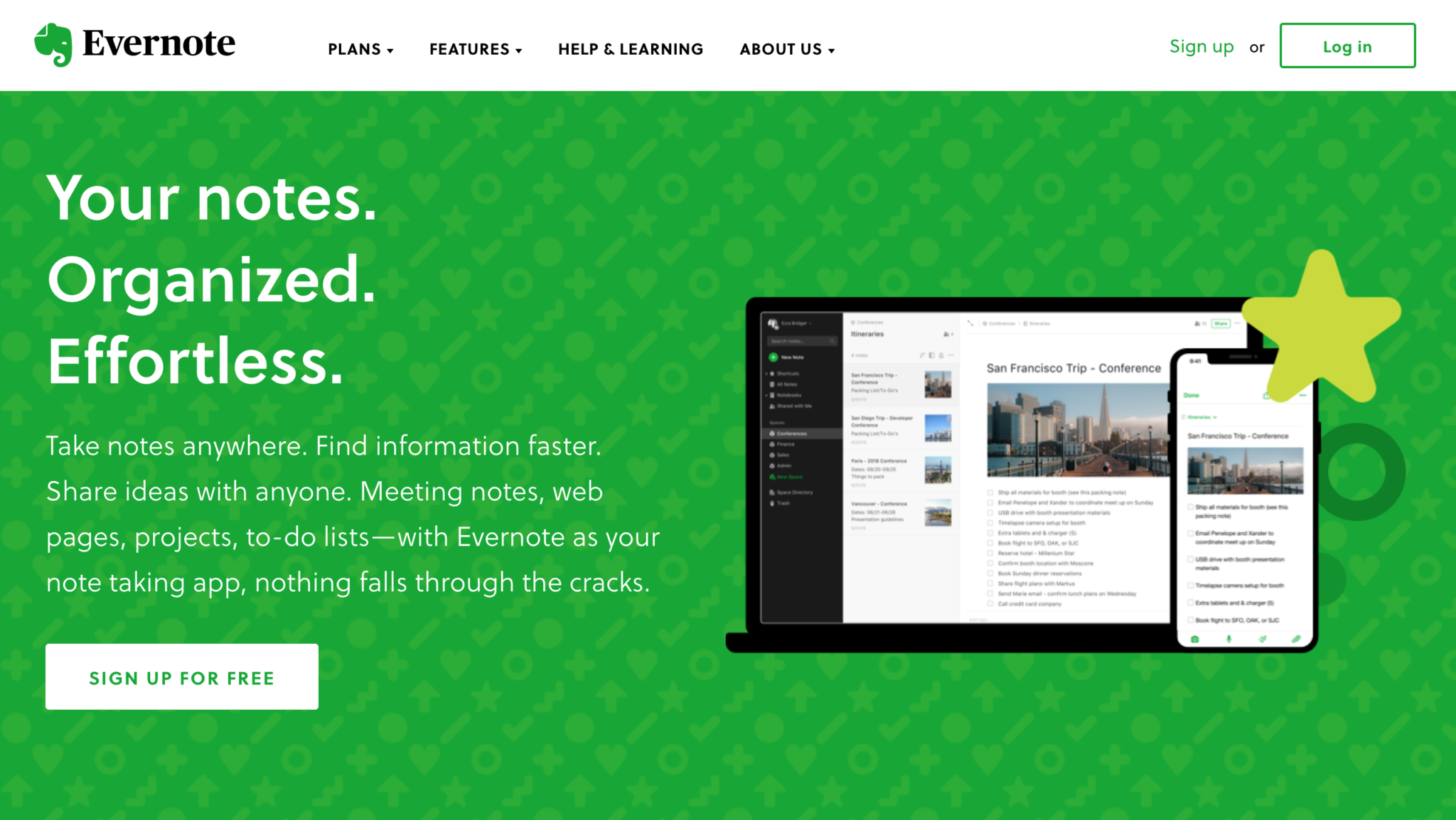 Evernote helps you prioritize everything and focus on what matters most to you. From big business plans or projects to personal endeavors, you can organize and schedule the things that matter most.
You can also share your ideas with anyone using Evernote. Take voice memos, copy and paste images, make mental notes that make sense to you however you choose. It's amazing.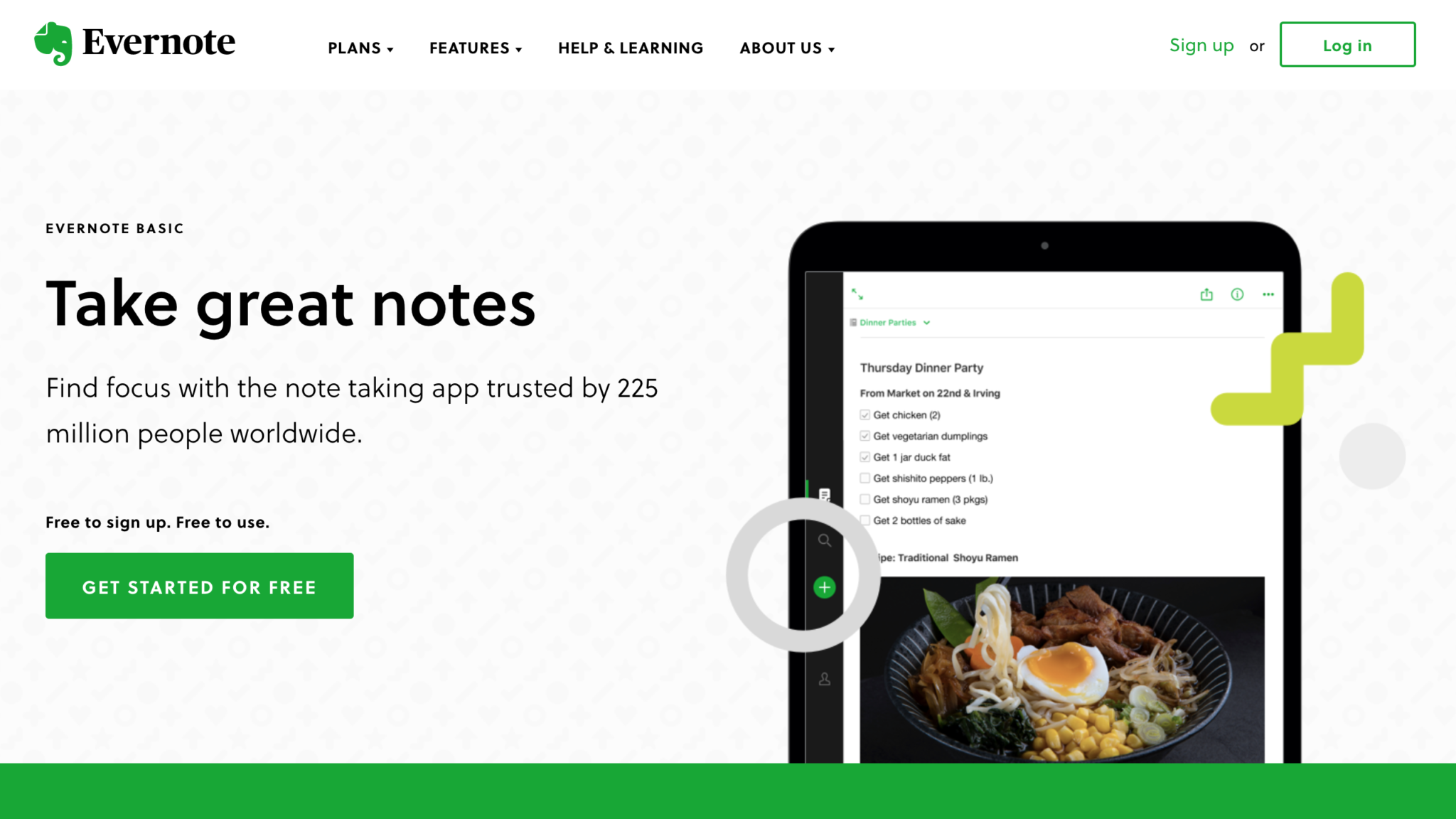 Evernote offers you a free basic plan, and from there you can upgrade to premium or business. The prices are very affordable and definitely worth it in my opinion.
Check them out here: https://evernote.com/
2. Trello
If you're working closely with other designers on a team project, or you're managing a team of designers, then Trello is a great app for you to consider using.
With most things on Trello being free, you can see the status of any project that any designer is working on.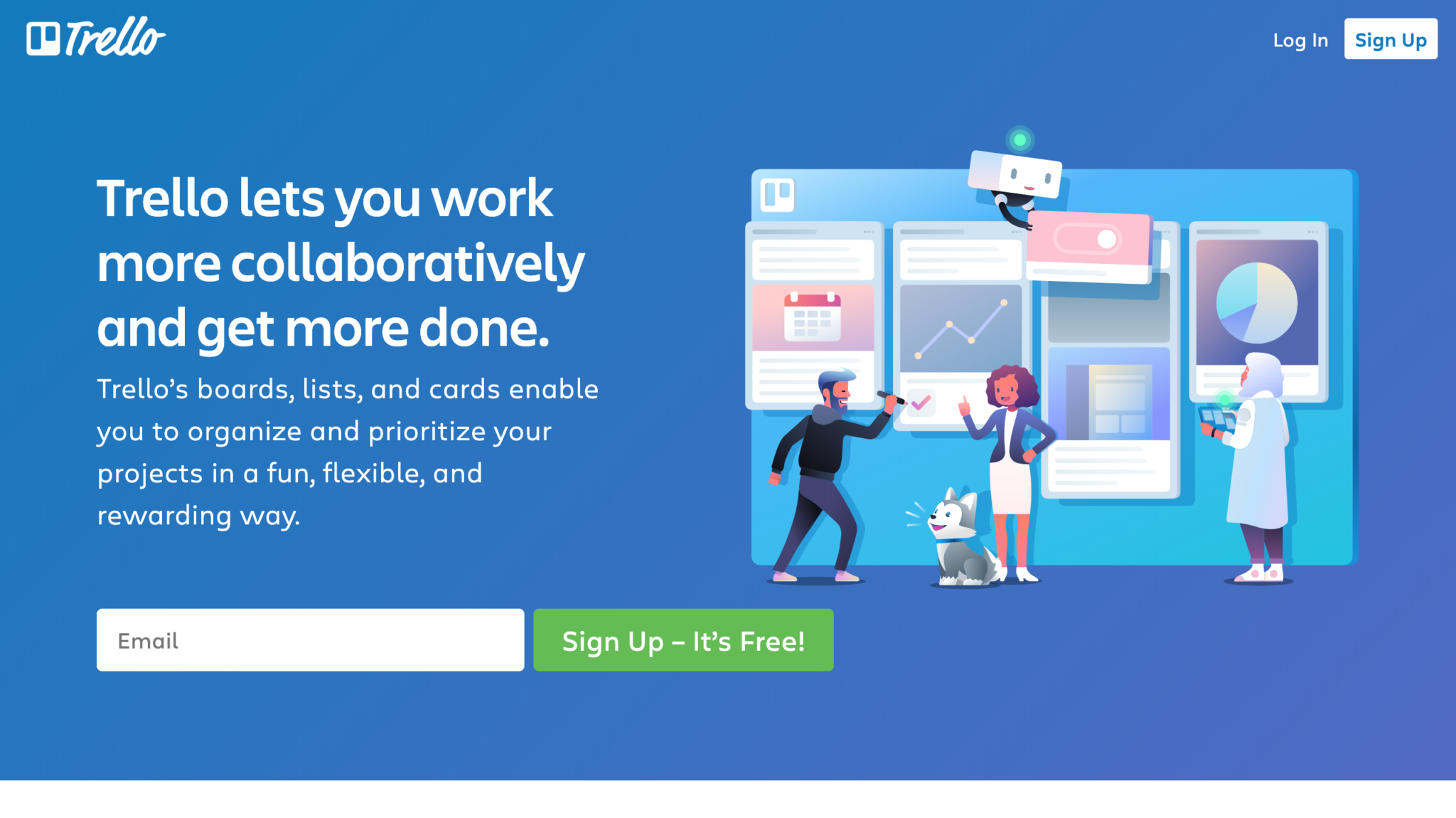 You can set up tasks for yourself and others and set due dates and receive reminders via email or notifications on your phone.
Trello works on desktop, iOS, and Android.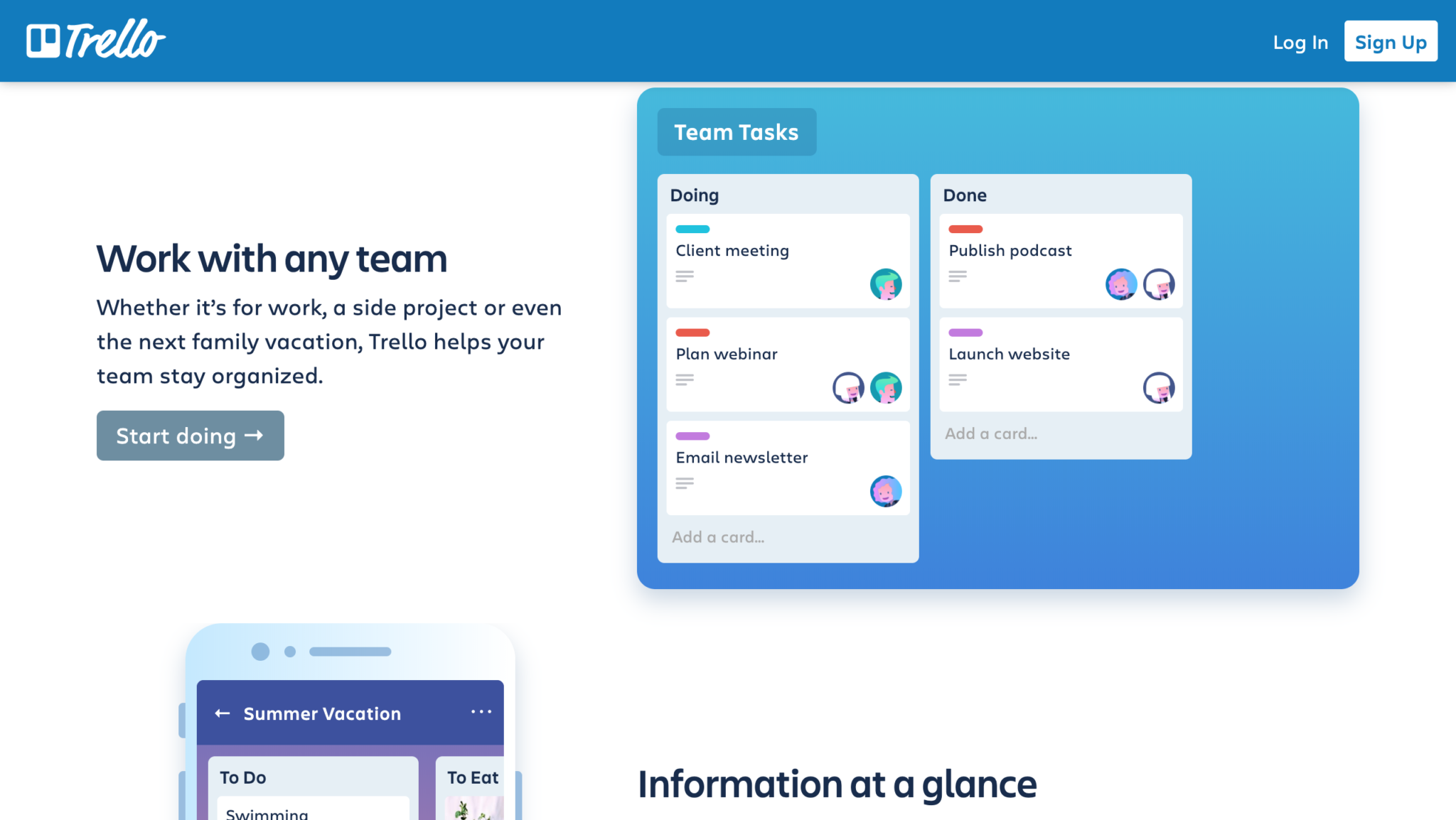 Our team has personally used Trello and we swear by it. It helps you stay focused, and get things done in an organized and timely fashion.
Check them out here: https://trello.com/
3. Airfocus
Next up on our list of productivity tools that you need to use in 2020 is airfocus.
Airfocus is a roadmapping prioritization tool that will help you glide through the year with ease.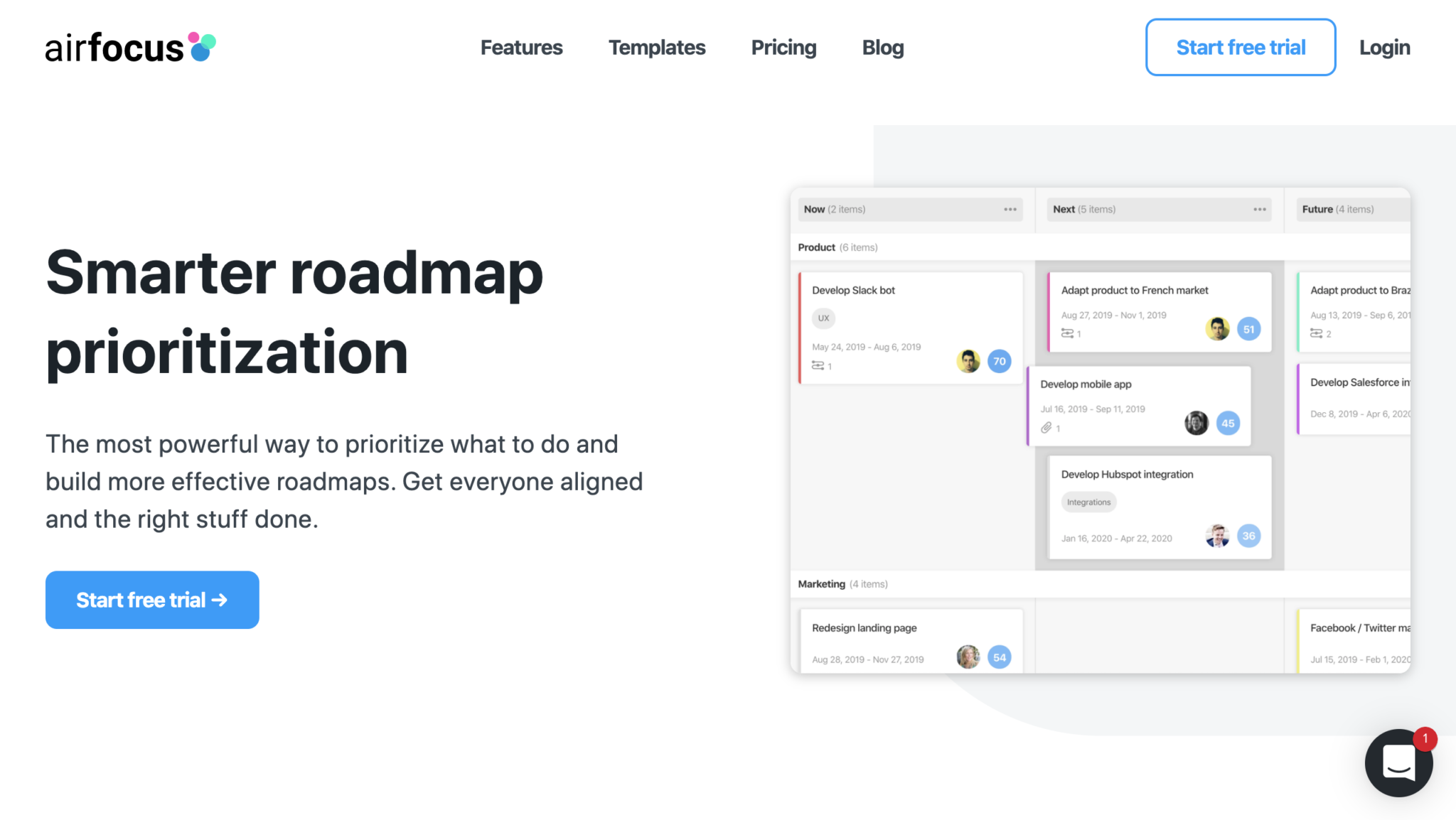 Using airfocus is pretty much 👏 the 👏 most 👏 powerful way you can prioritize what to do and you can build more effective roadmaps. If you have a whole team or are working with multiple designers, you can share views and have everyone aligned so that you can get the right stuff done on time.
They have tons of unique features, but my personal favorite is the chart view. Once you plug in all of your tasks, you can click on the chart view and see where each task and its priority falls.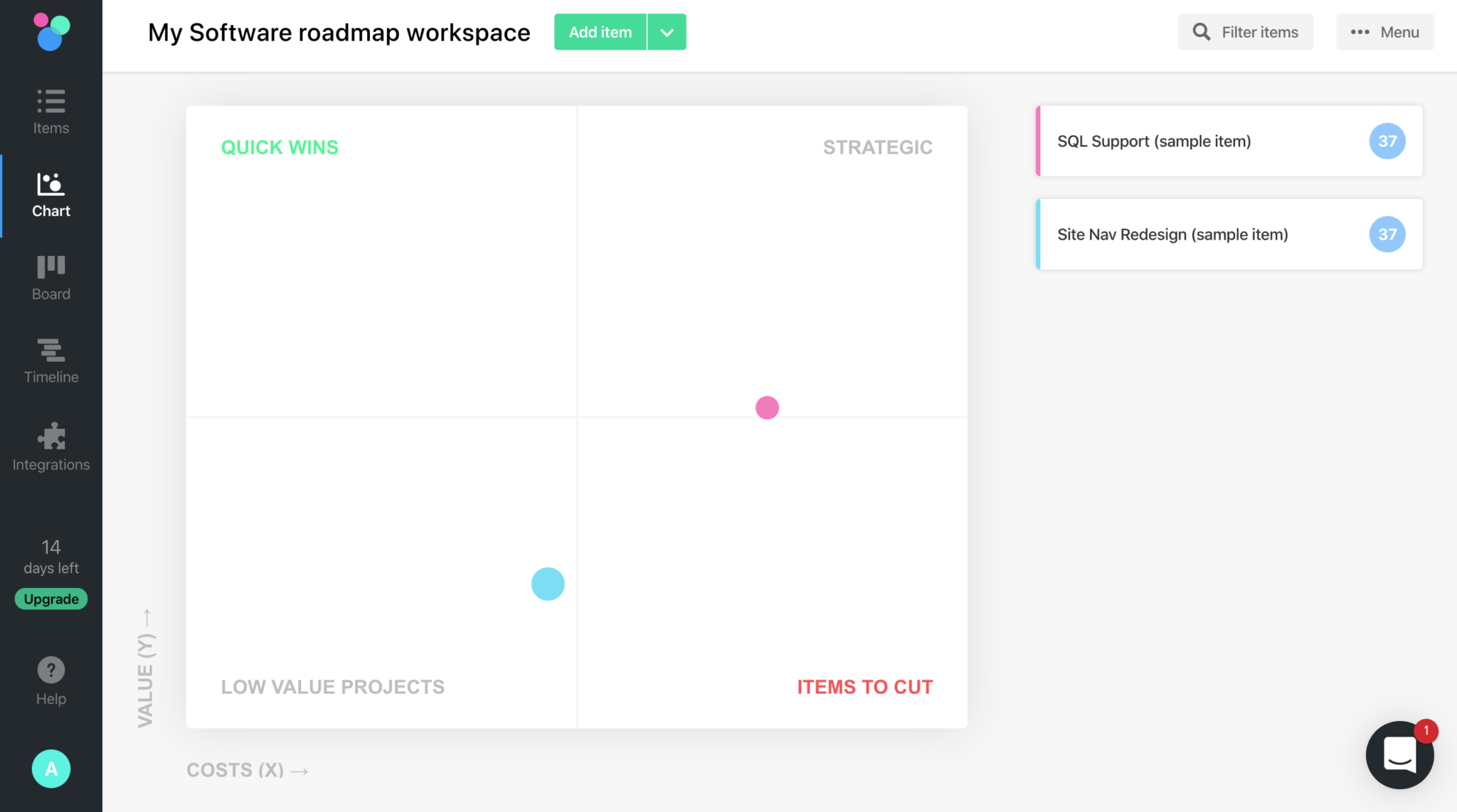 You can use airfocus with your team for free for 14 days, and then once you fall in love with the product just like we have, you can upgrade your plan to a starter plan, team plan, or enterprise plan!
Check it out here: https://airfocus.com/
4. Momentum
Momentum is a personal dashboard designed to eliminate distraction and provide inspiration, focus, and productivity.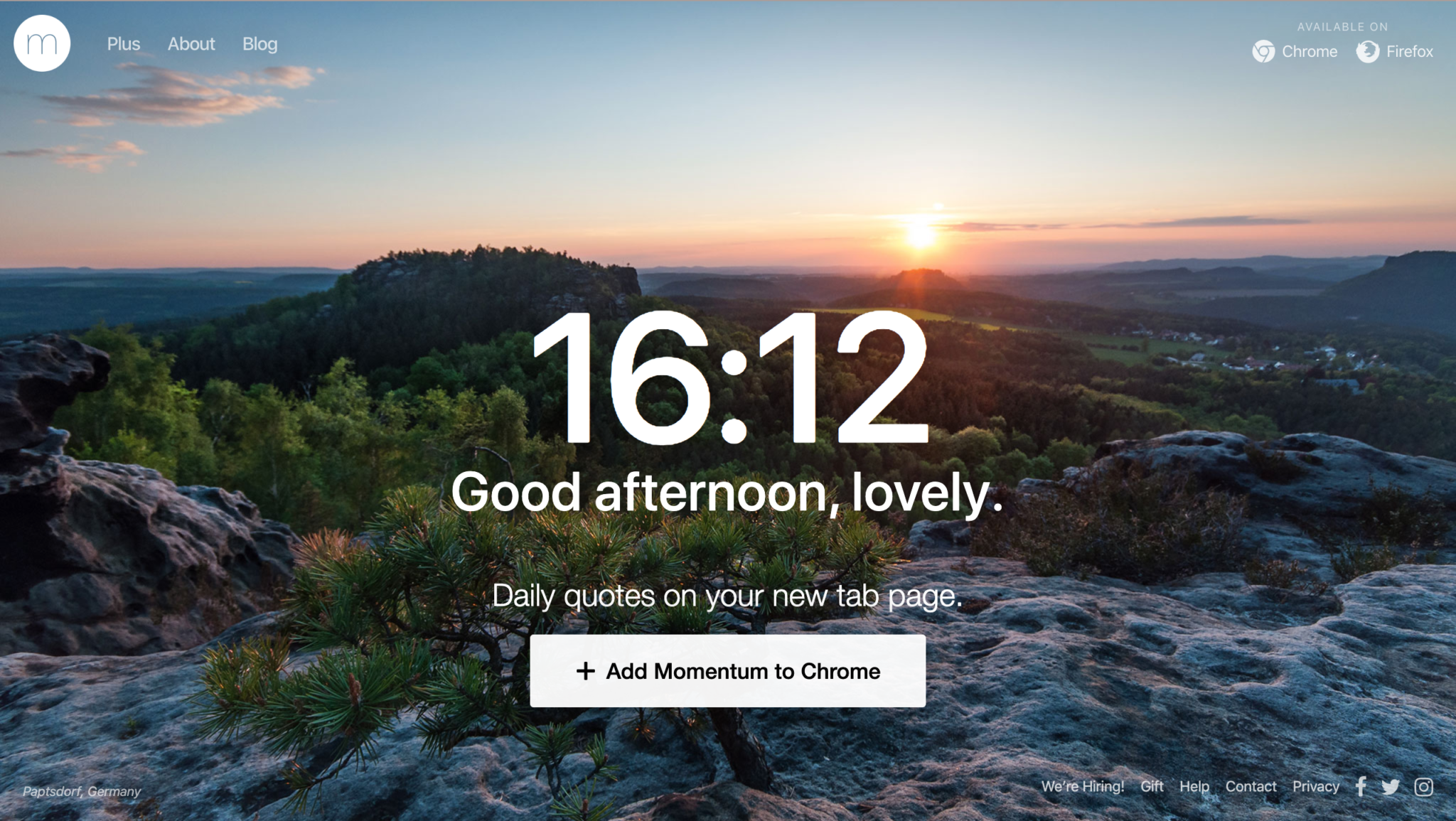 The internet is full of distractions. Social media and YouTube distract me daily if I'm completely honest.
We've all been there. You tell yourself, just one more meme. One more video. And then three hours have gone by and you haven't been productive at all.
Momentum is the perfect solution for anti-procrastinating. Add the extension on Google Chrome or Firefox and be saved from all the sites that you lose hours upon hours on.
When you add Momentum to your browser, it will replace the new tab page with a personal dashboard that will show you your to-do list, the weather, and some inspiration.
Every time you open a new tab, you'll be reminded of your goal for the day.
Try it out here: https://momentumdash.com/
5. Noizio
And finally, we come to our last productivity app of the day. Noizio.
I love to listen to music when I'm working. It helps me stay focused.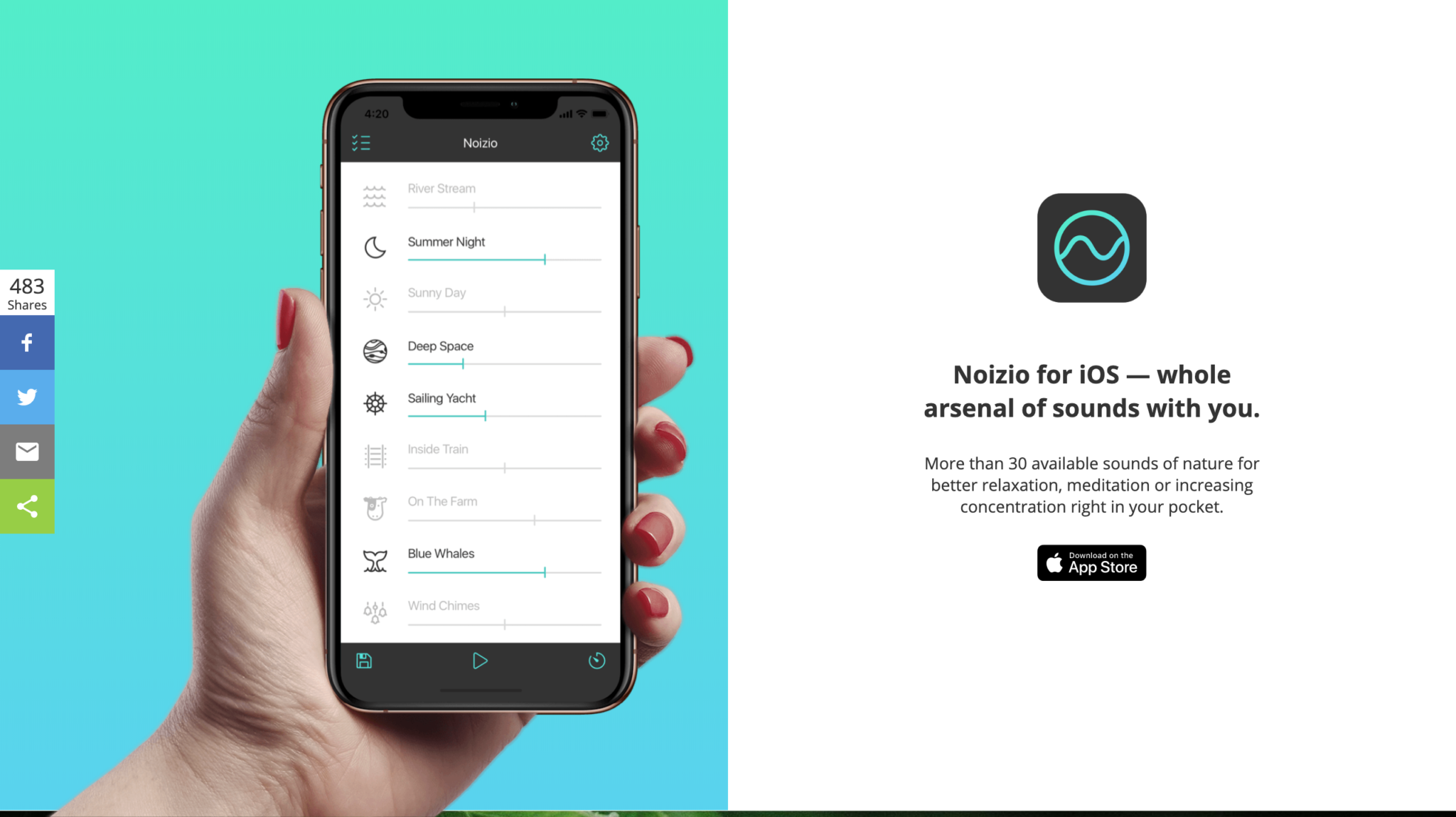 But sometimes, I get sick of listening to the same songs every single day. Or in the other extreme, I'll get to hype and lose focus and have my own karaoke time.
So here's the solution. You can listen to the relaxing sounds of nature or places and adjust any sounds you want to be louder or quieter.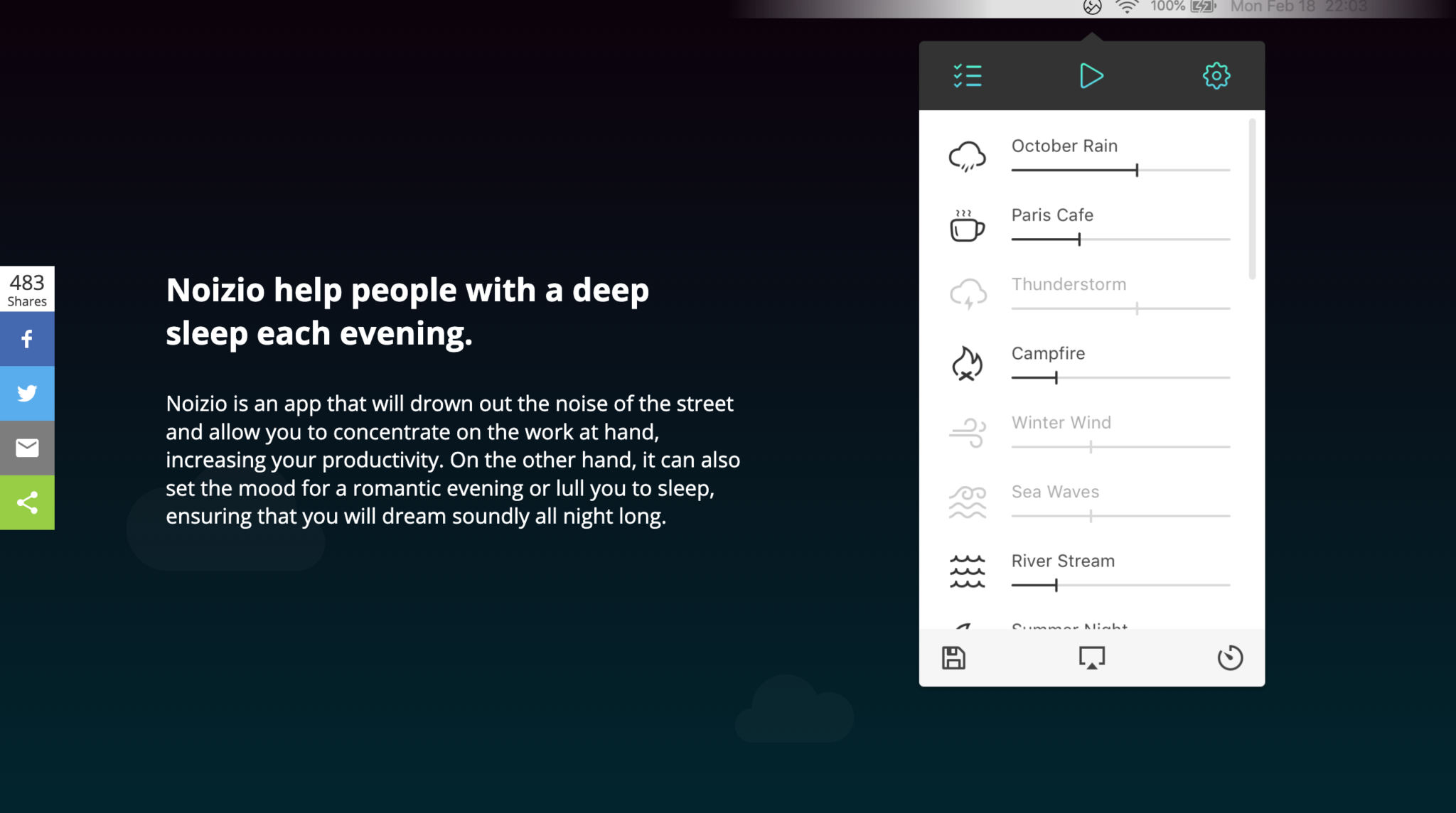 Not only will it make you more productive, but you can also use it to help you fall asleep sooner.
Try it out here: https://noiz.io/
Wrapping up
We hope you found these productivity apps interesting and helpful!
Let us know in the comments what you think about these apps and what other apps you guys use to stay productive during the work day.
Until next time,
Stay creative, folks!