You're familiar with the pattern. You juggle deadlines, client and team meetings in a constant effort to stay organized. When the next project starts, you do it all over again. It's akin to rolling a boulder up the hill – instead of trusting someone (or something) else to do it for you.
We have compiled this list of top project management and team collaboration apps for you. Here, you can expect to find one that not only fits in with your workflow style but will likely improve it. Panic situations and missed deadlines can quickly become not so fond memories.
You might choose to give several of them a trial. Or, you might find an exact solution to your specific needs the first time through. Either way, you'll soon know how good it feels to always be on top of, or a step ahead of the game.
monday.com, a team management tool that until rather recently was marketed under the dapulse brand, has three outstanding characteristics that makes it a joy to work with. It's intuitive to use, its non-imposing, and its fast.
Although it was first marketed to startups and tech companies, it wasn't long before the user base became quite diversified, as breweries, construction companies, schools, churches and even professional sports teams signed up. In fact, the present customer base reaches across roughly 200 different verticals, nearly three-quarters of which lie outside the tech sector.
As far as speed is concerned, monday.com's authors prefer the term "cheetah fast".
A feature you're bound to appreciate is the ability to build a customized workflow that fits your needs, as opposed to trying to force-fit your daily tasks to match the functionalities of the tool. Another feature you'll love is the effortless transparency for your team that monday.com makes possible. This PM tool is totally visual, so everyone knows what they need to know at any given time.
This award-winning project management platform is a joy to own for any developer, designer, or project manager who wants a smoothly performing tool that will take the drudgery often associated with trying to get organized and staying on top of everything.
You don't have to fit your workflow and schedule to meet the demands of a project management tool either. Taiga is so easy to use and to customize that you'll have no problem configuring it to respond to your PM needs. It's an ideal choice for teams following Scrum methodologies. It's also a great choice for those using or want to take advantage of the benefits of applying Kanban methods to product design and development.
For larger or more complex organizations, Taiga's Epics feature will give you all the help you need to manage multiple, interrelated projects.
Taiga offers three plans: Free, Premium, and Enterprise.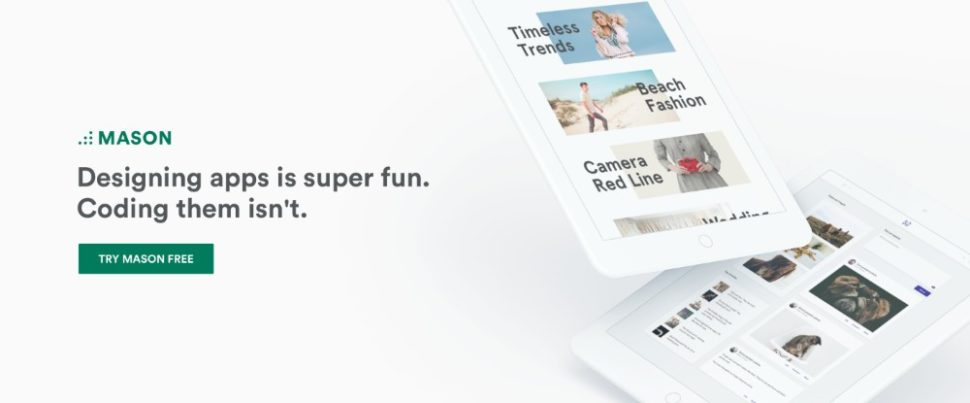 Mason is a great design productivity tool to have in your toolbelt as it addresses a problem that many product teams face and that most traditional design and development tools cannot resolve.
By breaking a product down to the most atomic feature level and displaying those feature visually, and then allowing users to make edits and changes from there, this app not only enables tech-oriented individuals and project teams to update and maintain deployed product features, but it also allows non-designers, project managers, or marketers to hotfix features (buttons, images, colors, etc.) without having to make basic design changes.
Mason can be used to build, manipulate, test, and deploy product features free of charge, and you only pay for the features that your customers will view on their web and mobile products. The charges apply to teams of more than 2 who sign up for one of the subscription plans. For teams of 2, everything is free..
ClickTime makes tracking, planning, and managing employee time a relatively simple task. According to most users, this productivity app's most impressive feature lies in the way information is presented.
Charts provide clear information on budget status, employee availability, project hours remaining, billable hours, costs, and a host of other features designed to keep a project running smoothly.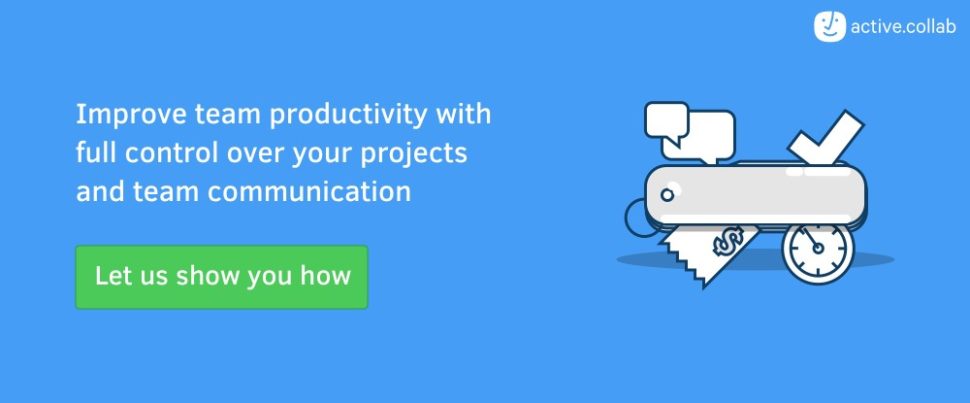 ActiveCollab helps creative professionals be more productive by streamlining the team collaboration process. It gives teams and project managers full control over assigning and planning work, and a better way to communicate and share files without the threat of being swamped by endless email chains.
With this project management software application, you can organize your tasks to fit your preferred workflow and keep track of those tasks in ActiveCollab's calendar or use one of multiple project views.
Even if a single participant shows up for a meeting unprepared it can cause wasted time and a loss of productivity for the other participants as well. RunYourMeeting gives team members the means to efficiently and effectively prepare for and conduct meetings so that time is not wasted.
This productivity app also keeps a record of to-do lists, keeps them updated, and issues email reminders as necessary. It also helps to ensure that what needs to be accomplished will be.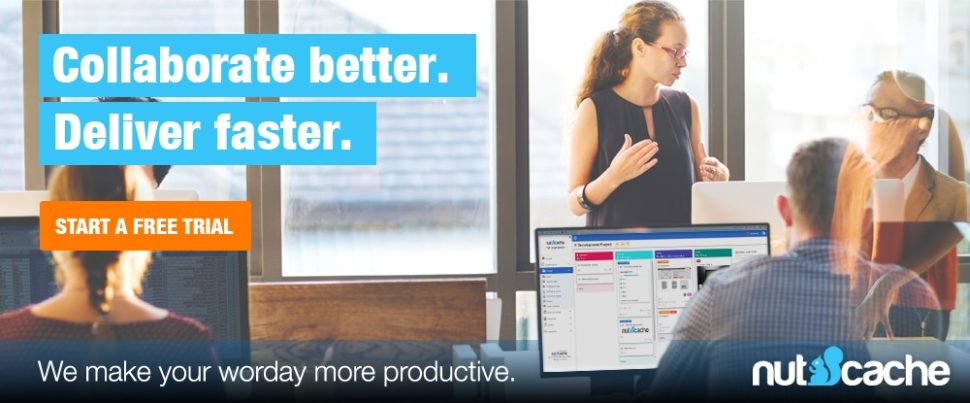 Nutcache tracks project events from the time of initial estimates and budgeting through the final billing. This business-oriented project management tool enhances a team's productivity by helping them prioritize and focus on the tasks that really matter.
Nutcache is the ideal project management app for those responsible for managing Scrum and Agile projects of any size.
Futuramo Visual Tickets is a web app for bug reporting and feedback exchange for visual teams working on digital projects. Its focus ison improving bug reporting, request management, and feedback exchange between team members.
With features to create and assign annotated tickets, teams are free of lengthy text explanations and can communicate more easily. Futuramo is free for teams consisting of up to 3 people.
Conclusion
No matter what you might select, you should quickly find it much easier to plan and organize your project. You will be able to easily track assignments, time, progress and status.
The way your productivity improves will still depend to some extent on you and the nature of your work. But you'll definitely experience a difference.
You'll save time performing the program management tasks that must be done. Moreover, you will avoid wasting time by not having to do them manually and repetitiously.