'Curve and Create' by @Littledrill featuring LG UltraWide Monitor 34UC98
A couple of months ago, we got the chance to test LG's UltraWide monitor. To be frank, my expectations before the monitor arrived weren't very high. I'm a typical mac user and I'm not much of a monitor user. But that was before I got to use an ultra wide monitor.
Besides the amazing and pixel-perfect quality of the images, the extra space has helped me out tremendously to split screen work. Right now, I have google docs on the right, while I read some of the monitor's specs online to the left. The only disadvantage for me is that I've developed a gaming habit since I got the monitor. The refresh rate is amazing and the graphics are to die for. But we'll get to that later.
Going back to productivity, it is actually proven that using a larger monitor helped participants complete tasks up to 52% faster, saving an average 2.5 hours each day, according to a study by the University of Utah.
Designers, architects, and photographers find wide monitors or dual monitors appealing.
The benefits of the ultra-wide monitor are as expansive as the displays themselves. Hands down, the best part of this monitor is the immersive feeling of it all. The 34-inch curved screen seems to suck you in and just fully submerge you into the screen content. The Monitor's resolution is 3440X1440, which is almost 4x the resolution of standard HD monitors.
The LG is obviously a great choice for people from the creative industry and content creators. This is why LG has partnered with leading design institutions to provide UltraWide Monitors to help students produce work that'll transform their industries, from architecture to product design.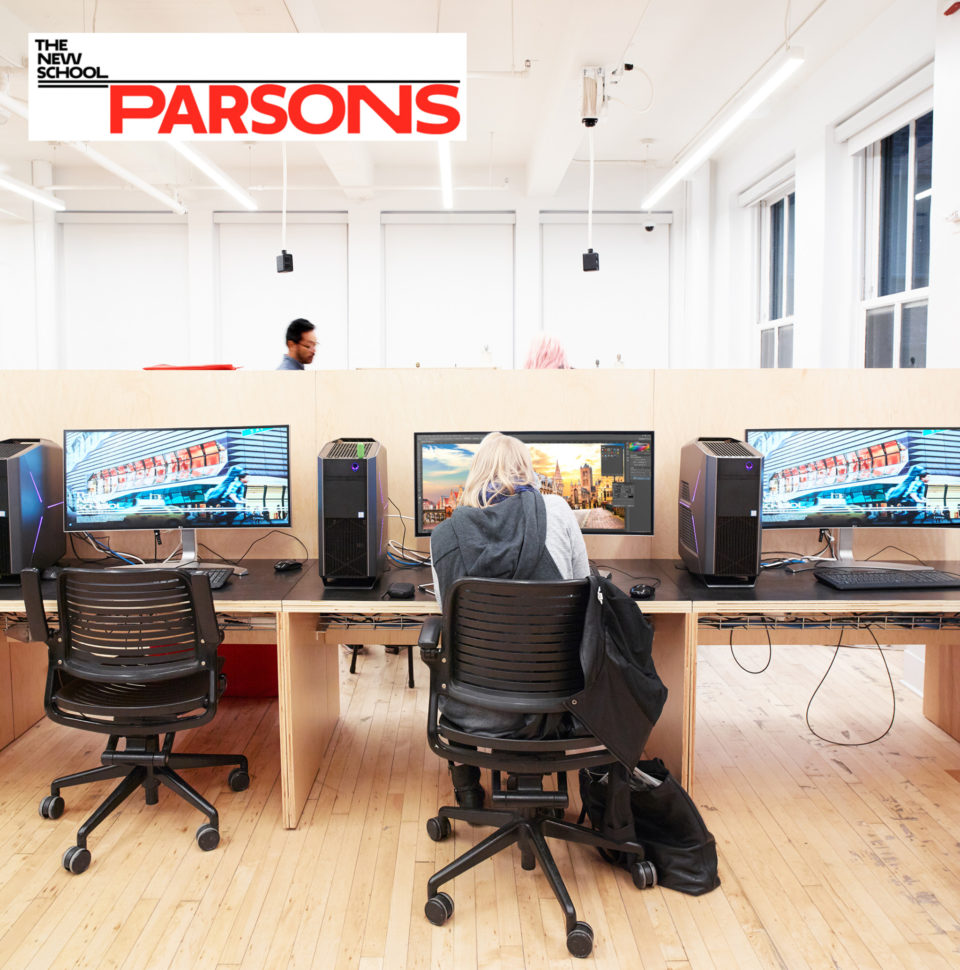 The most recent partner in this grant program is The New School's Parsons School for Design in New York City, which received a state-of-the-art computer lab featuring new LG 34" Class 21:9 UltraWide Monitors.
Designers are taking full advantage of this monitor.
The 21:9 UltraWide displays offer more visual information on screen at once, creating a workspace that enables designers to be more productive compared to the usual two-monitor setup. They also utilize sRGB over 99% IPS technology, that guarantees color accuracy with factory color calibration and eliminating frustrating color shifting and distortion that is common with traditional monitors.  It's easy to adjust settings via the On-Screen Control and the monitors have a Screen Split function with 14 options for simple multitasking.
Parsons student experiences LG UltraWide Monitor
"Personally, I think creative professionals would definitely benefit from it," said Joe, an illustration alumni from Parsons. "The monitor is basically the new drawing board. The color correction and what you see on screen should be exactly what you printed. And if you're video editing, then there should be no lag whatsoever."
People are already praising the new LG monitor. According to a survey of Parsons students, over 70 percent felt the UltraWide's expansive display made multitasking easier and improved productivity.
Parsons Making Center Graphic Lab
"It's  very wide and makes it easy to create 3D models or use Adobe Creative Suite, as the screen's big enough to accommodate all the panels." said Lorraine, a Product Design student.
It's awesome to see corporations like LG making the lives of fellow designers and creative folk easier.
If you haven't tried an ultra wide monitor yet, I definitely recommend it. It's an amazing and immersive experience and most definitely would make you more productive.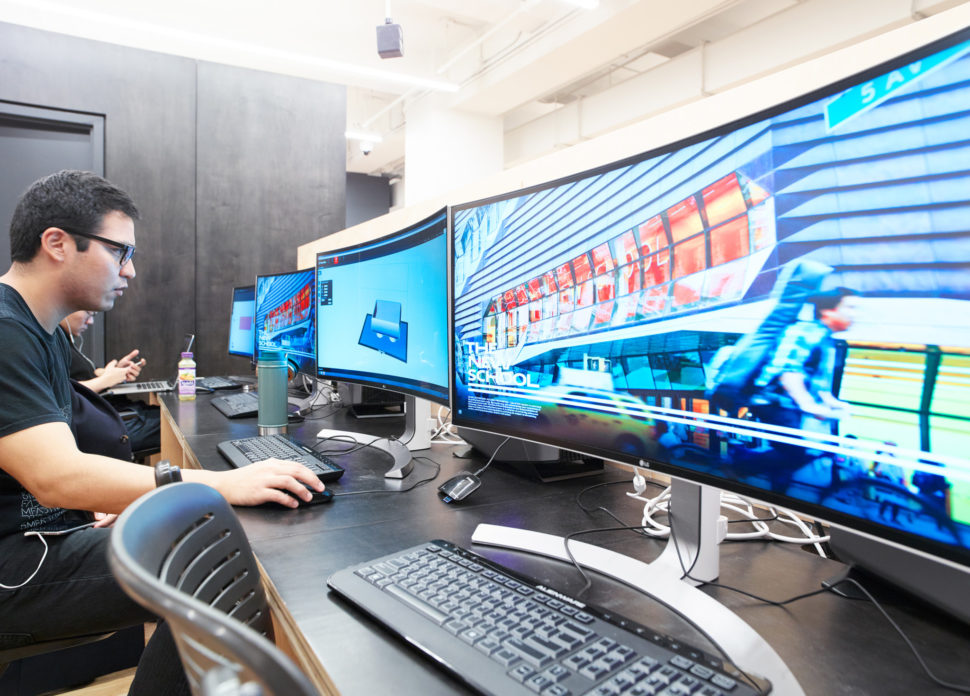 Parsons Making Center 3D Lab
Samuel, who is studying illustration said "I think the 21:9 monitor is the future of screens.  You are putting yourself inside the screen as it curves around you. It's user oriented. It's ergonomic. This brings full immersion; the future of virtual reality."
For 2017, LG is considering a range different specialized schools — including institutes for photography, film and design — to receive the UltraWide Academy Sponsorship Program, furthering its commitment to giving talented individuals the freedom and comfort to create.