Everyone knows that user-friendly websites and apps are vital for the overall success of a business. We know that design quality indicates credibility and trust and that those things drive results.
We know this.
So how do you know that your site or app is easy to use? What steps do you take to know for sure that your design is driving those results?
This guide will define what usability and UX are (as these terms are often confused) and this guide will also show you how usability and UX can be measured.
Ready? Let's get started.
Usability is Not UX
We hear the terms often: usability, UX but let's admit it – although we know they are both important in the design world, we often confuse them.
Usability is about task-based interactions such as navigating a site, filling out a form, checking out at an online store, etc. It's the ability to do something intuitively and easily.
UX is about how a person feels when they interact with your site or app. Are they encouraged to sign up to your newsletter? Are they moved by the design in the front page? Is the copy engaging or dull?
Let's dive into some of the details.
What Exactly is Usability?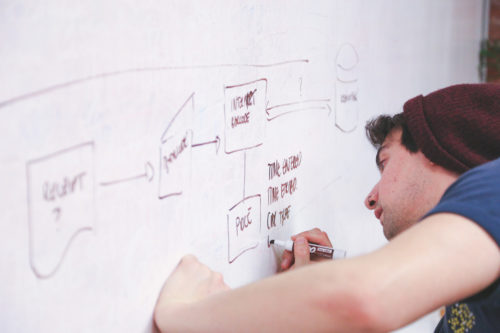 Designers, developers, and usability experts have racked their brains trying to define usability. The truth is, there is not a universal definition. There are many books and resources on the topic and not one of them is the same.
Jakob Nielsen describe usability with these five qualities or as he calls them, "Usability Goals."
Usefulness. Although it may seem obvious, you should always be curious and ask: Is this feature useful? Is it redundant? Will it help the user accomplish a task?
Learnability. When a new user comes to your website or app, you want them to easily learn how to get around. What are you doing to make this happen?
Memorability: When users return to the design after a period of not using it, will they remember it?
Errors: What happens when uses make an error? How many errors do users make, and do they eventually find a solution?
Satisfaction. How pleasant is it to use the design? Are users sharing the website? Have you delighted them or did the whole experience cause them frustration?
How Do You Measure Usability?
Trying to test the site or app yourself is not going to work.
The usability.gov website suggests testing to measure usability. You do not need a formal lab, a room with the necessary equipment will suffice. This can also be done remotely.
Here is a list of tests for measuring usability:
Baseline Usability Testing. Baseline usability testing involves watching as people go through a series of steps to use either a website or app and jotting down any problems and their overall satisfaction. The best way to start is by putting together a test plan. With a plan in place, you'll be able to properly determine what is working and what needs to be changed.
Your test plan should include the following:
Scope and Purpose of the Test
Schedule and Location
Information about the Sessions (Length of session, number of days, etc.,)
Equipment (Laptops or mobile devices)
Information about the Participants
Roles (Who is doing the testing? What is their role?
Information about the Tasks (What tasks are you testing?
Qualitative Metrics (Here, you should survey participants before and after they perform tasks)
Quantitative Metrics (How many successful tasks?)
Other usability tests suggested are:
Focus Groups. Gather a demographically diverse group of people and begin a discussion about your design, it's features and the overall ease of use.
Interviews. One on-one interviews are beneficial because they offer feedback that is not influenced by the opinions of those in a focus group.
Card Sort Testing. (A method used to help design or evaluate the organization of a site)
Wireframe testing. Wireframe testing evaluates navigation on a site or app.
First Click Testing. By looking at where users are clicking you can make sure they go down the right path.
Surveys. The old-fashioned satisfaction surveys will help you see how the site or app fares in the real world.
And that's it for usability. Now onto UX.
What Exactly is UX?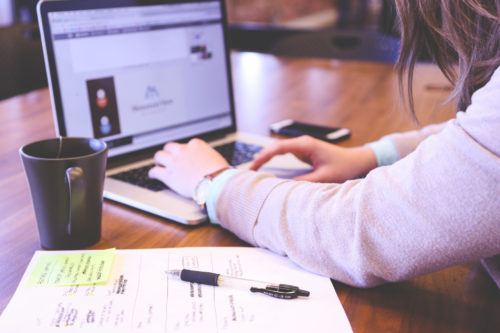 The interest in UX has grown heavily in the past couple of years. Research has discovered that the more user-centered sites and apps are the better. Information architects, designers and people in related fields have found out that there is more to the usability of a website or app. Like we discussed before, UX refers to a person's emotions and attitudes.
The overall user-experience goes beyond practicality. UX involves not only usability, but also marketing, accessibility and more.
Peter Morville, creator of The User Experience Honeycomb explains UX with this diagram:
Useful. Like, Nielsen, Morville agrees that usefulness is important.
Usable. Morville also agrees with Nielsen that usability is needed, however, he argues that usability is not enough.
Desirable. The way something looks to people and how it makes them feel is part of the user-experience. This is where identity, brand and other elements of emotional design.
Findable. Morville advises us to create "navigable web sites and locatable objects" to make the-user experience a positive one.
Accessible. Are websites made to be accessible for everyone? Just like buildings are made with ramps and elevators, websites and apps also need to be made for people with special disabilities.
Credible. Credibility is important because it is what leads-users to trust you. This mainly falls into the marketing involved in the website (brand, identity, copy). But this is important because this is where people either trust and believe what we tell them or don't.
Valuable. Providing value to users helps build trust and strengthen loyalty. Users are skeptical and by delivering value you are telling pulling them in.
In short, UX it's not just about whether something is practical and it works, but it's also about whether people have an enjoyable experience.
How Do You Measure UX?
"As practitioners, we can't be content to paint within the lines drawn by managers. We must have the courage and creativity to ask whether our products and systems are useful, and to apply our knowledge of craft + medium to define innovative solutions that are more useful. – Peter Morville
UX measures the overall satisfaction of the user and their feelings about their experience on your site or app.
Do you remember visiting hosting websites five years ago? Do you recall ever becoming lost in the sea of technical information? More and more hosting companies are beginning to value the importance of UX by making their sites welcoming and user-friendly. These companies understand that with hosting being something so technical and obscure to the layperson, it should be balanced with a pleasant and inviting feel to draw them in. UX is about considering people's feelings.
Because UX deals with more than just usability, it involves the same usability testing methods we mentioned earlier in addition to some additional ones. The usability.gov website suggests the following:
Heuristic Evaluation/Expert Review. This is a website audit designed to identify usability problems in an online product or service. The review is carried out by a small group of usability experts.
Parallel Design. Parallel design is when you have different design teams work on alternative designs at the same time, and see what they come up with. The key here is to create as much diversity as possible and discuss their concepts after they finished.
Personas. Personas are different identities you build or archetypes) for possible users. Write what you anticipate their needs and wants are, and design with them in mind.
Prototyping. Create a prototype or a sample version of the final design, and test it prior to launch.
System Usability Scale. This consists of a 10-item questionnaire with five response options for respondents; from Strongly agree to Strongly disagree.
Tasks Analysis. Task analysis is analyzing what the user is doing step-by-step by simply observing them.
Use Case. A use case is a written description of the steps you predict users will perform tasks on your site or app. After users have completed the tests, you can check your written descriptions for insights.
Wrapping Things Up
It's a lot to take in. There was a lot covered in one single article.
You will never know for sure what every single user thinks about your site or app. In fact, you will never be able to please everyone.
But what you can do is improve and equip yourself with usability and UX tests and tools to advance your knowledge. These will steer your creativity in a direction that will deliver the best results it can. And, continue asking questions. That's always key.
Maybe you can't make everyone happy, but you can certainly delight enough folks to drive the results you're looking for.