The global stock market is something that I think most of us are familiar with, but very few people know how to capitalize on. After all, it's not as easy as simply sinking money into a stock and hoping it rises.
With the global stock market, there are trends and data that you have to follow in order to really be efficient. That's where Marketstack comes into play.
What is Marketstack?
Marketstack is a real-time, intraday and historical market data API. It uses a free and easy-to-use REST API interface that delivers worldwide stock market data in JSON format.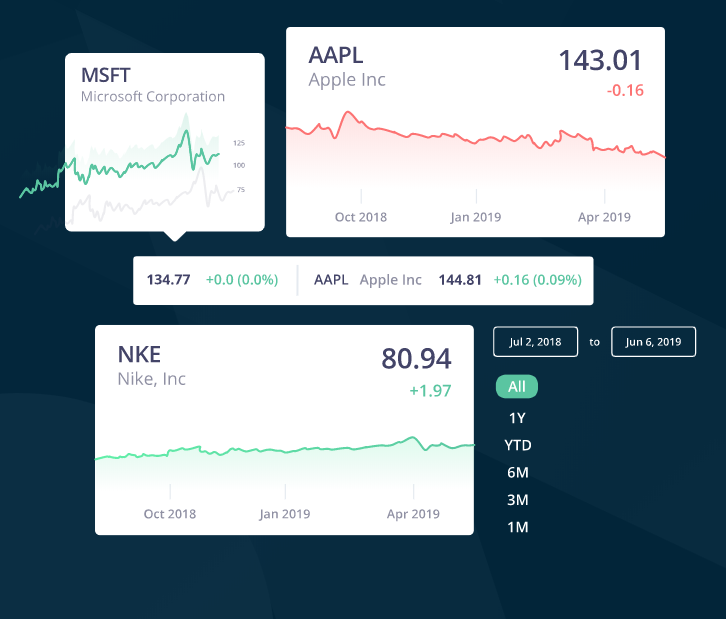 By using Marketstack, you can follow trends and get real-time updates on the worldwide stock market. Let's dive into this a little deeper.
Marketstack features
Marketstack makes it easy for anyone with any skill set to get started. In fact, with 30,000+ happy users, including some big name brands like Uber and Amazon, it's no wonder Marketstack has the reputation of being so good. 

In addition to being so user-friendly, Marketstack comes with a few helpful features. Here's what you can expect:
Real-time data
With the global market, every minute counts. Obtain real-time stock data for any ticker down to the minute, request intraday quotes or search 30+ years of accurate historical market data.
125,000+ stock tickers
Easily integrate the API and make use of 125,000+ worldwide stock tickers, collected from 72 global exchanges, including Nasdaq, NYSE, and more.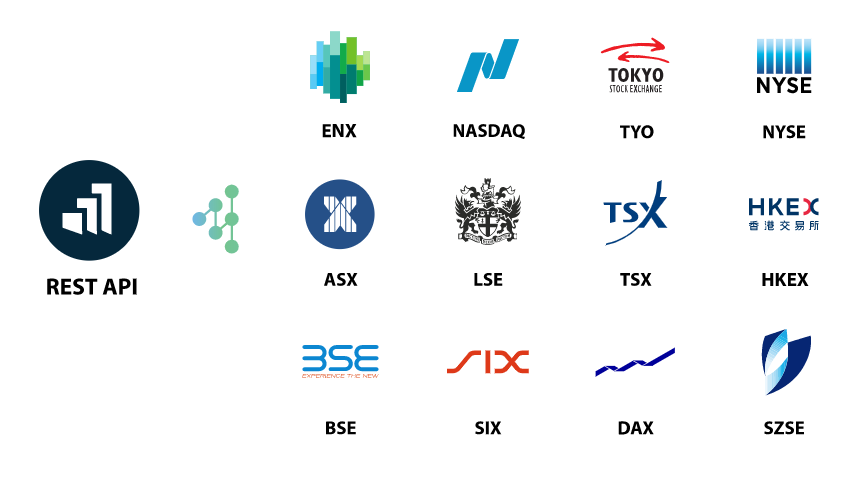 Simple, quick, and reliable
Marketstack is a simple yet powerful API that is both scalable and reliable. With an uptime of nearly 100%, it only takes about 5 minutes to get started.
Lightweight JSON API
Mafrketstack's stock market data API has been built with simplicity in mind: Requests are made using a simple HTTP GET structure and API response data is delivered in lightweight JSON format.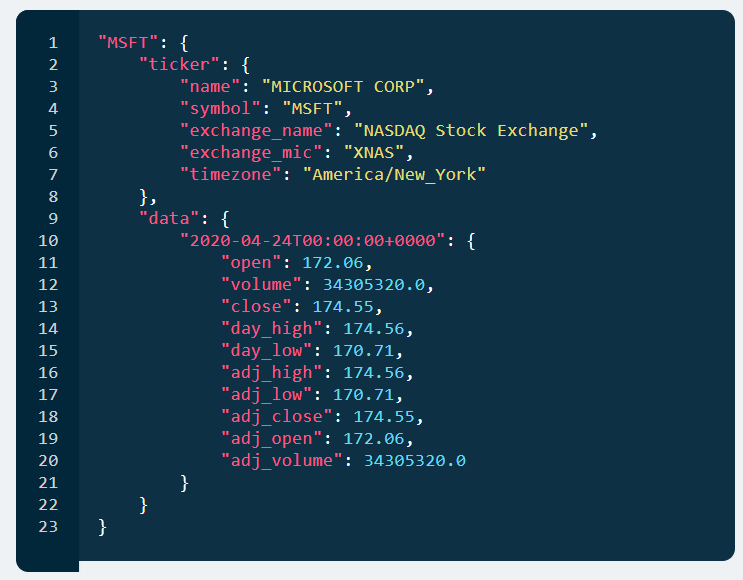 Bank-level security
All data sent to and from the Marketstack API is encrypted with industry standard 256-bit HTTPS encryption. Rest assured that anything you share through this API is safe and for your eyes only.
Extensive documentation
A straightforward API documentation will help you get up and running within minutes using interactive demo requests and code examples in a variety of programming languages. If you'd like to explore API documentation, click here.
Marketstack pricing
Marketstack offers many subscription plans that cover a wide variety of needs. Best of all, they offer a free subscription to get started, and it comes with its fair share of options:
Up to 1,000 requests per month
Connect with 72 stock exchanges around the globe
Look back at the stock market history for up to 1 whole year
Gather end-of-data stock data every single day
Of course, if the free plan doesn't suit your needs, there are still lots of good, paid subscriptions out there for you to take advantage of: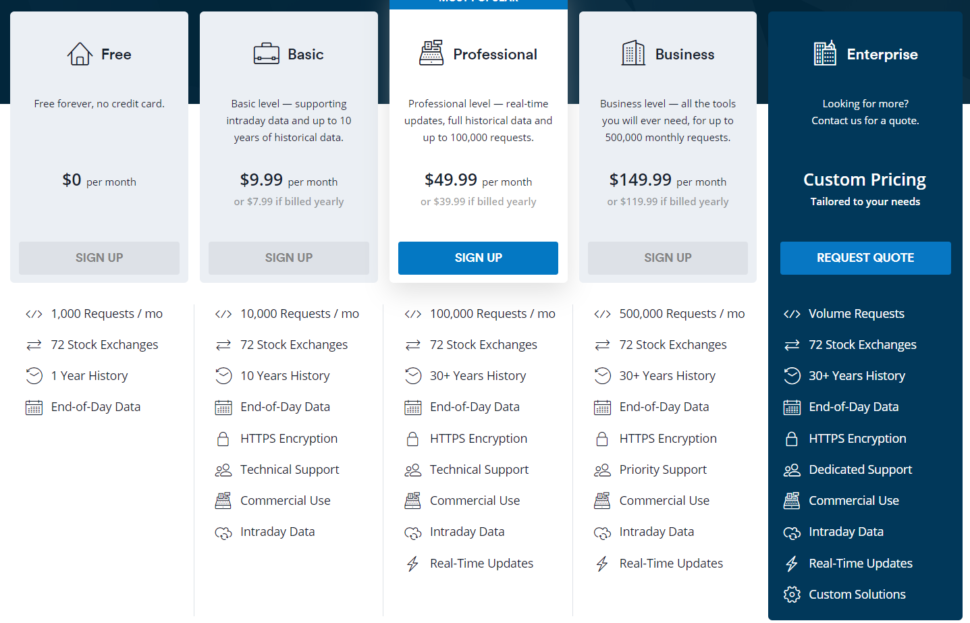 Conclusions
Marketstack is one of the most comprehensive yet powerful tools on the market. It is by far the most powerful tool for keeping track of the worldwide stock market that anyone can get their hands on.
With Marketstack, you can rest assured that the information gathered is 100% accurate and up-to-date. Stock market data provided by the marketstack API is licensed and sourced from multiple high-authority market data providers around the world. Stock market data from United States exchanges is licensed and sourced from Tiingo, Inc. out of New York City, USA.
The Marketstack API service is built on top of apilayer cloud infrastructure and therefore comes with a significant level of scalability and performance. The API currently handles several million API requests per hour with ease.
All-in-all, if you're looking for a high-volume stock market API, there's no better choice you can make than signing up for Marketstack.