We continue out series "Font of the Week" with one of the most expressive combo of fonts out there, Silver South Font Duo.
Designed by talented Sam Parrett, Silver South Font Duo is a classy, yet modern pair of script and and serif fonts. Nowadays, making your name a brand is more than "quite difficult." The market is flooded with tons and tons of new fonts every year. Sam Parrett manages to break into this wall of mediocrity and shed a light on his amazing work. It takes courage, creativity, and a drop of madness to fight against big designer names, but in the end, it was all worth it.
Silver South Font Duo brings to the table a never ending sparkle that would transform any design into a memorable one. "With a stylish didot-style serif font and a free-flowing, expressive script companion, Silver South offers beautiful typographic harmony for a diversity of design projects, including logos & branding, wedding designs, social media posts, advertisements & product designs," says Sam Parrett about his font. And we couldn't agree more.
For only $26 on your order, you receive much more than you probably imagine. The offer includes the following:
Silver South Script – a hand-written font that makes your text flow smoothly on the page.
Silver South Script Alt – the second version of the Silver South Scrip, featuring a new set of lowercase and uppercase characters, for those moments when you feel playful. Use both typefaces when you want to write a letter in different ways.
Silver South Serif – a classy serif font that creates the perfect contrast when combined with Silver South.
Silver South Ligatures – in this font, you can type any letter of the alphabet and they will automatically bind together.
Silver South Font Duo in action: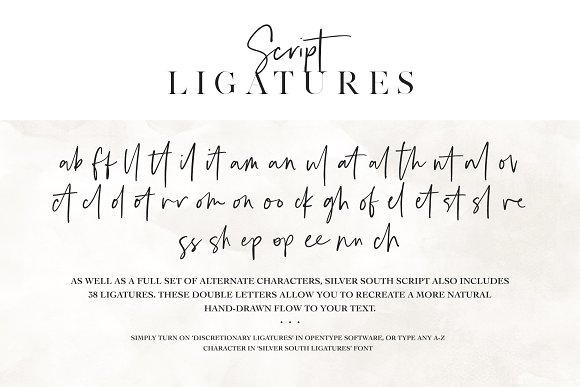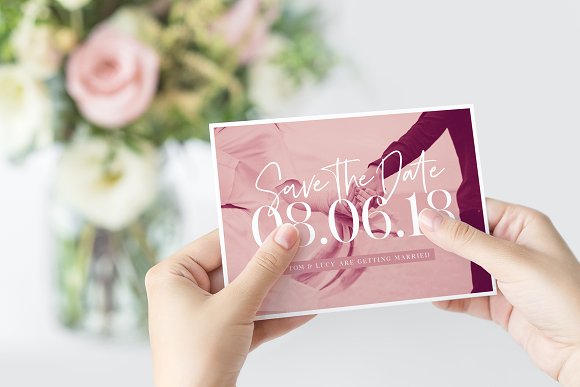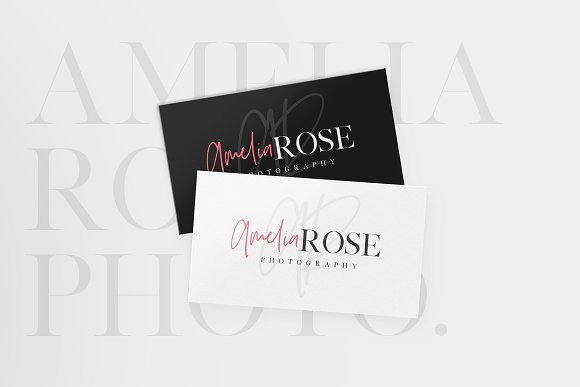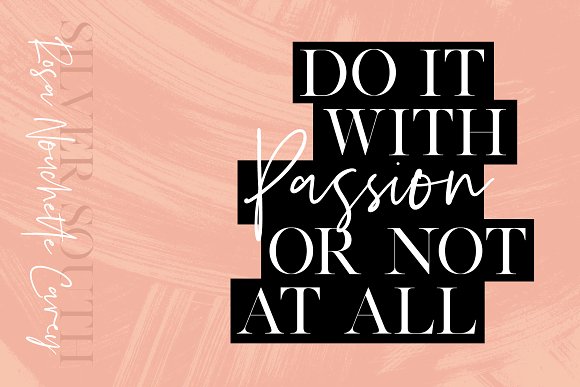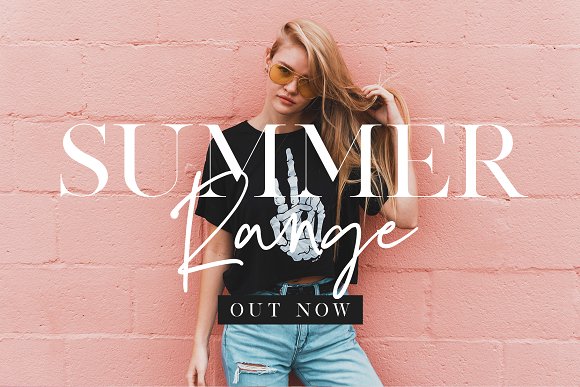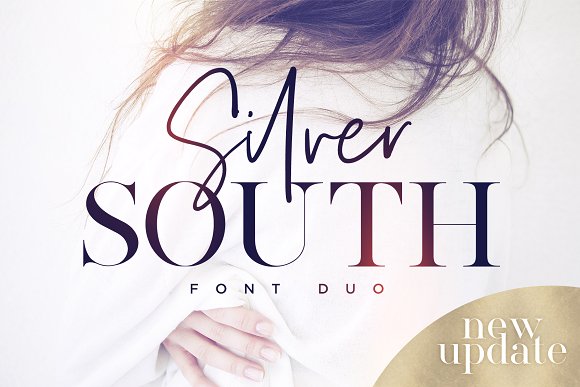 If you liked this post and would like to see your font featured on our blog, drop us an email at webdesignledger.blog@gmail.com and we will tell you what you have to do. Also, make sure you stay updated with our snippets of inspiration by visiting us daily.