Perhaps the most popular modern UI design trend is flat design. Apple's iOS 7 adopted this design style with Google following suit afterwards. Many web designers also prefer the flat style for its simplicity and widespread acceptance.
FlatDSGN is an inspiration gallery and directory full of flat design resources. It's an ode to designers looking for high-quality flat design elements like freebies, website templates, and even live examples on websites & mobile apps.
The site is completely free to browse and does not require an account. Freebies include both flat UI designs along with flat iconsets. Plus new resources are added frequently which makes this the single-best resource for improving your flat design work.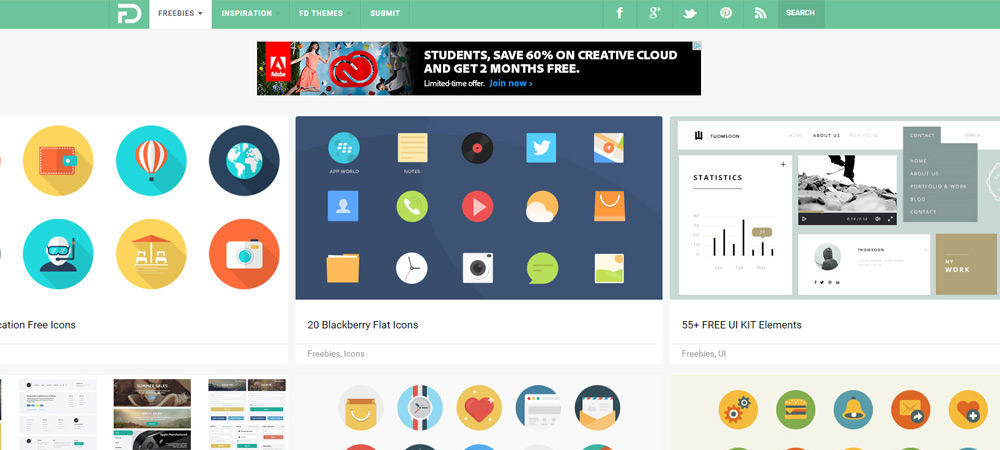 On the homepage you'll find a flat website inspiration gallery submitted by readers. The site is hand-curated so only the best content gets through. But with so many new flat designs each year, there's bound to be plenty of great content for many years to come.
If you'd want to submit content you can use the FlatDSGN submission form. It's completely free and offers a great way to build exposure for a website or freebie resource.
Those who are big into flat design trends will definitely want to be notified of the latest site updates. You can check out FlatDSGN on Facebook or follow their latest tweets on Twitter @flatdsgn.