Ah, GoDaddy.
The father of loads of website domains and the place of website hosting.
GoDaddy has been around for a long, long time. For 23 years to be exact.
And it was about time they got a little facelift.
GoDaddy Goes All-In With New Logo Design And Identity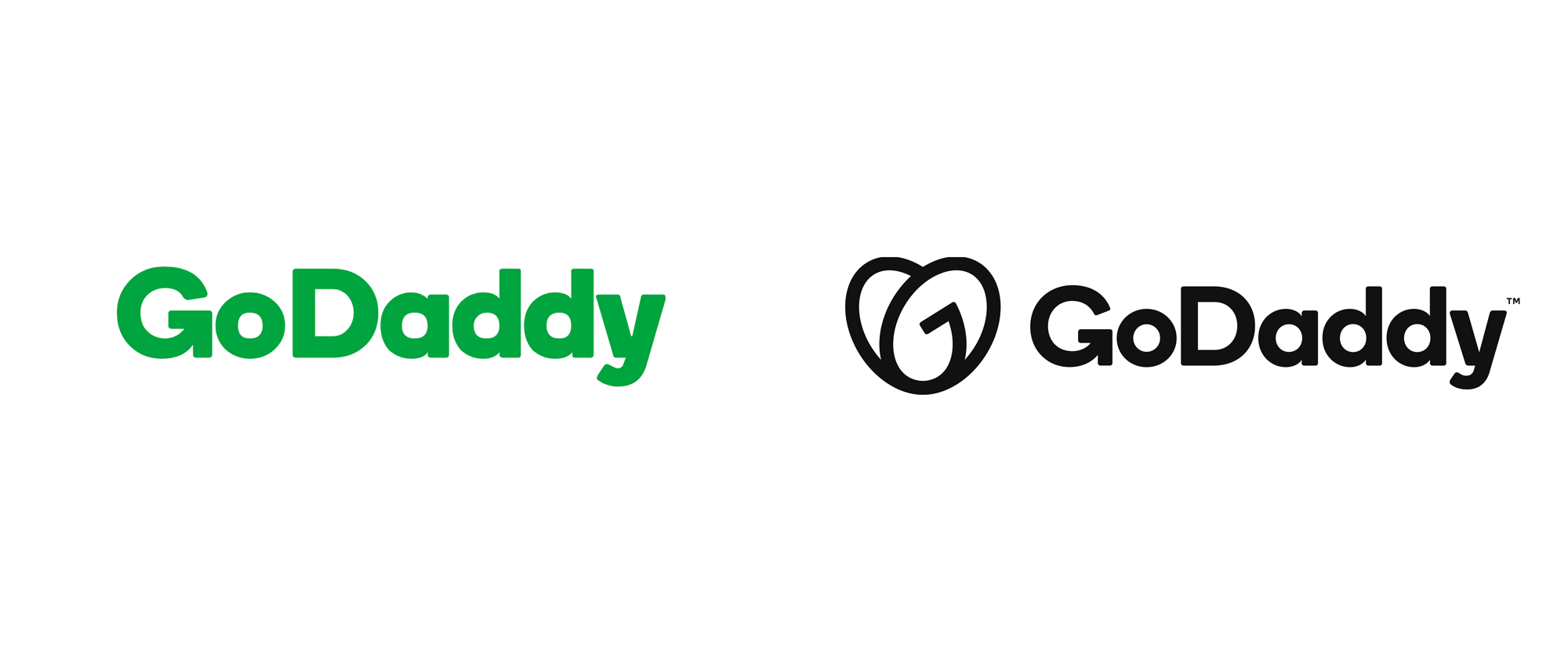 GoDaddy was established back in 1997 and is a website registrar and web hosting company.
The company hosts over 19 million users, and if that's not impressive enough, let me hit you with this statistic.
78 Million website domains have been registered through them.
So, if that doesn't prove credibility, then I don't know what will.
I personally use GoDaddy and have been using it for many years now.
Just a few months back when I was using GoDaddy, I remember thinking, "Man, this website and logo needs some help."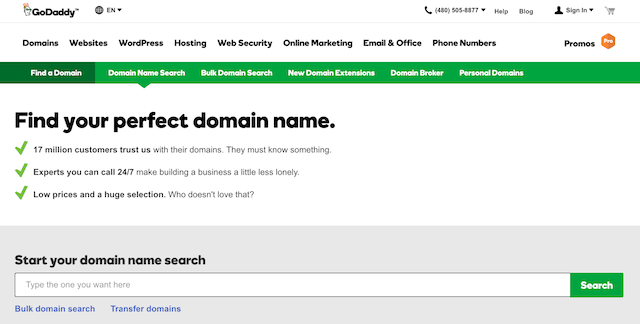 (before)
And I'm happy to announce that I checked back in recently and was shocked but what I saw!
I did a double-take and thought I might be on the wrong website.
So I double-checked the domain and to my delight, it was the right website domain that I had typed in. (All those years of typing classes in 2nd grade paid off)
Their site looks so good, so modern, and so sleek now. I love it.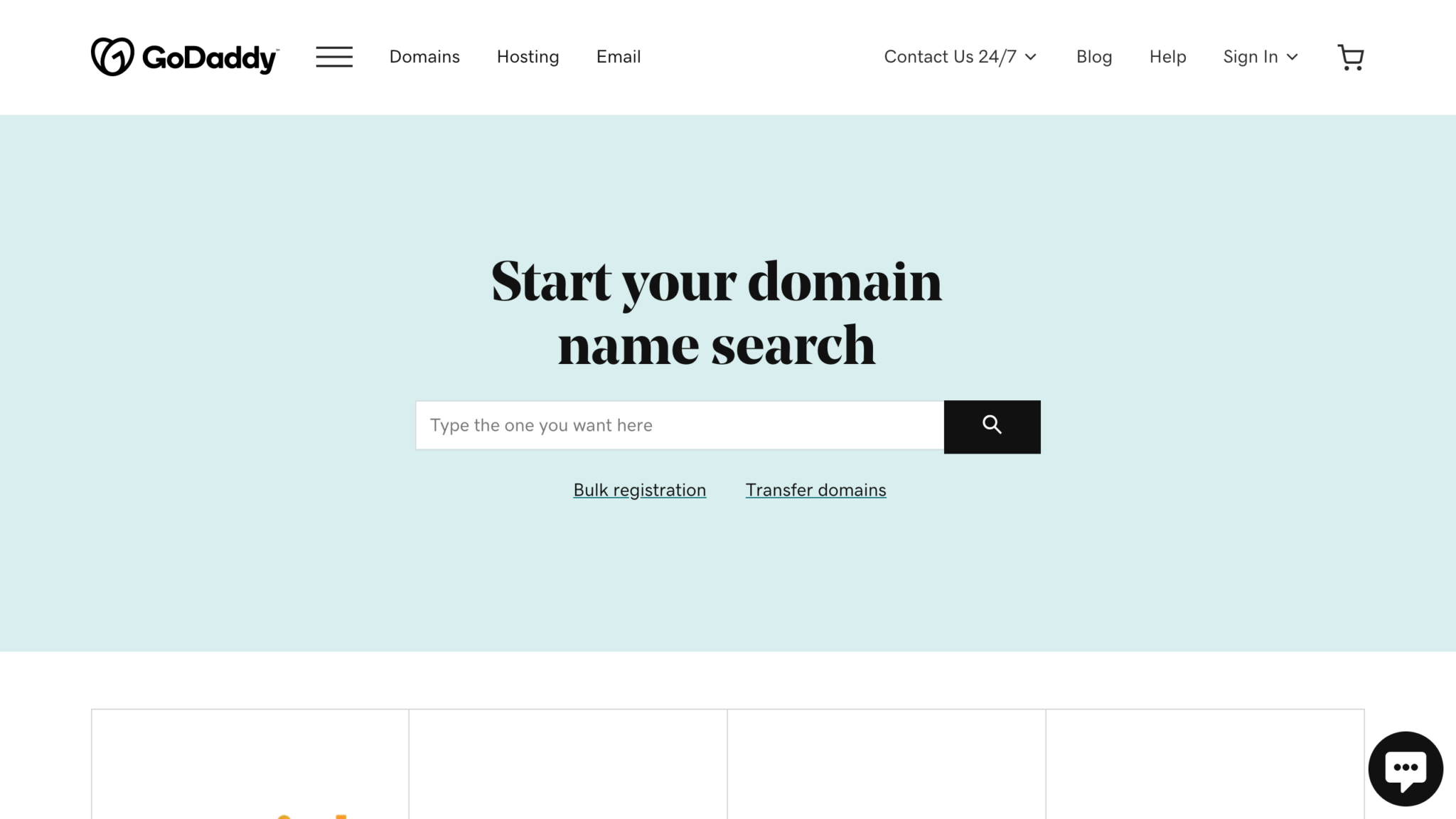 (after)
Here's what GoDaddy had to say about it all.
"We thoughtfully considered every detail of our brand design system and centered it around our Design Ethos.
Our design originates from a tasteful, considered aesthetic, with every creative piece distilled down to its essential form.
The GO is a clear statement of advocacy for entrepreneurs everywhere – a symbol of empowerment that encourages them to stand on their own two feet.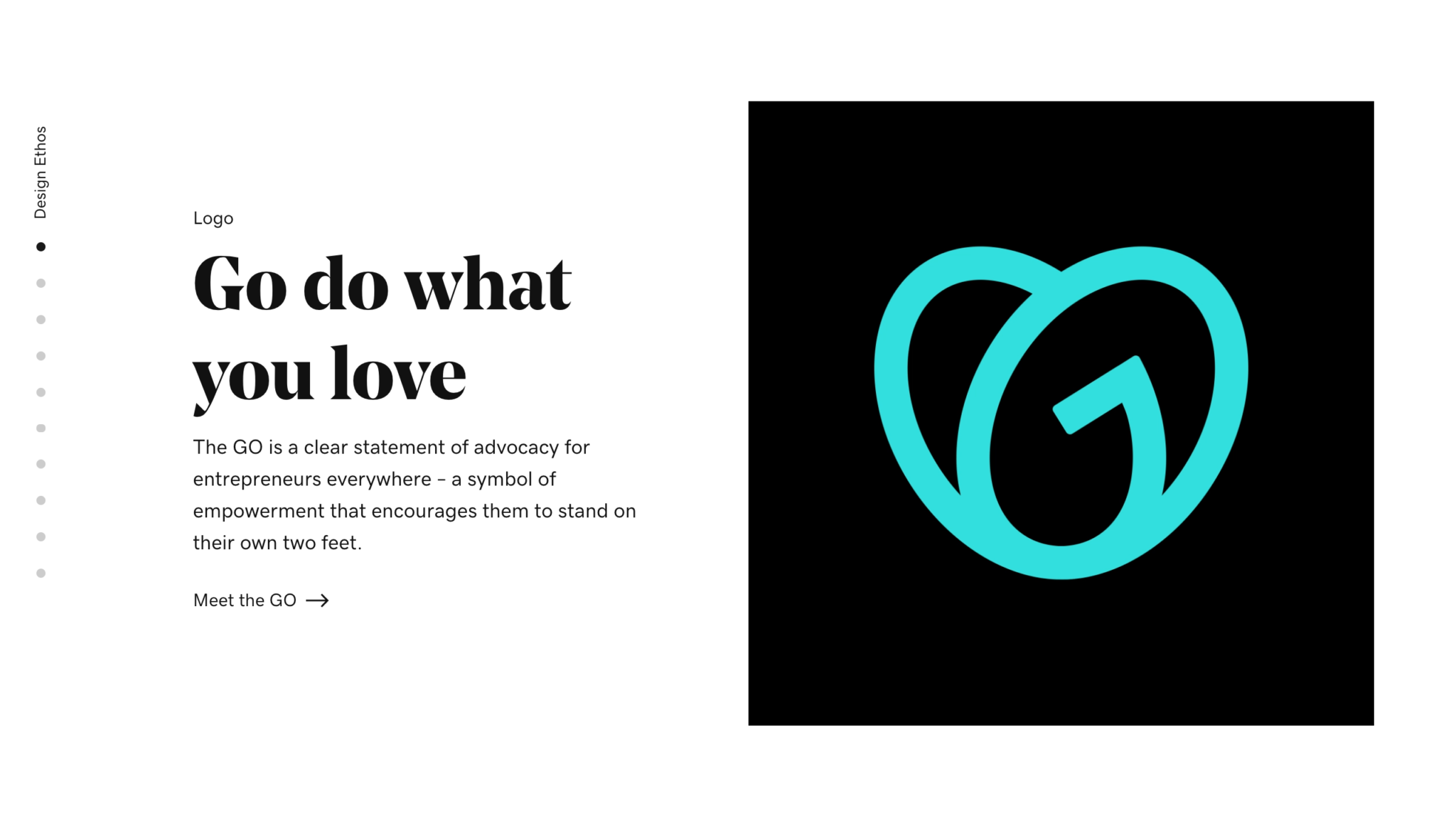 Always bright and dynamic, our brand colors speak to the creativity of our customers.
Our wide palette connects with people across the globe and promotes inclusivity for all cultures. We use color to bring joy to our brand.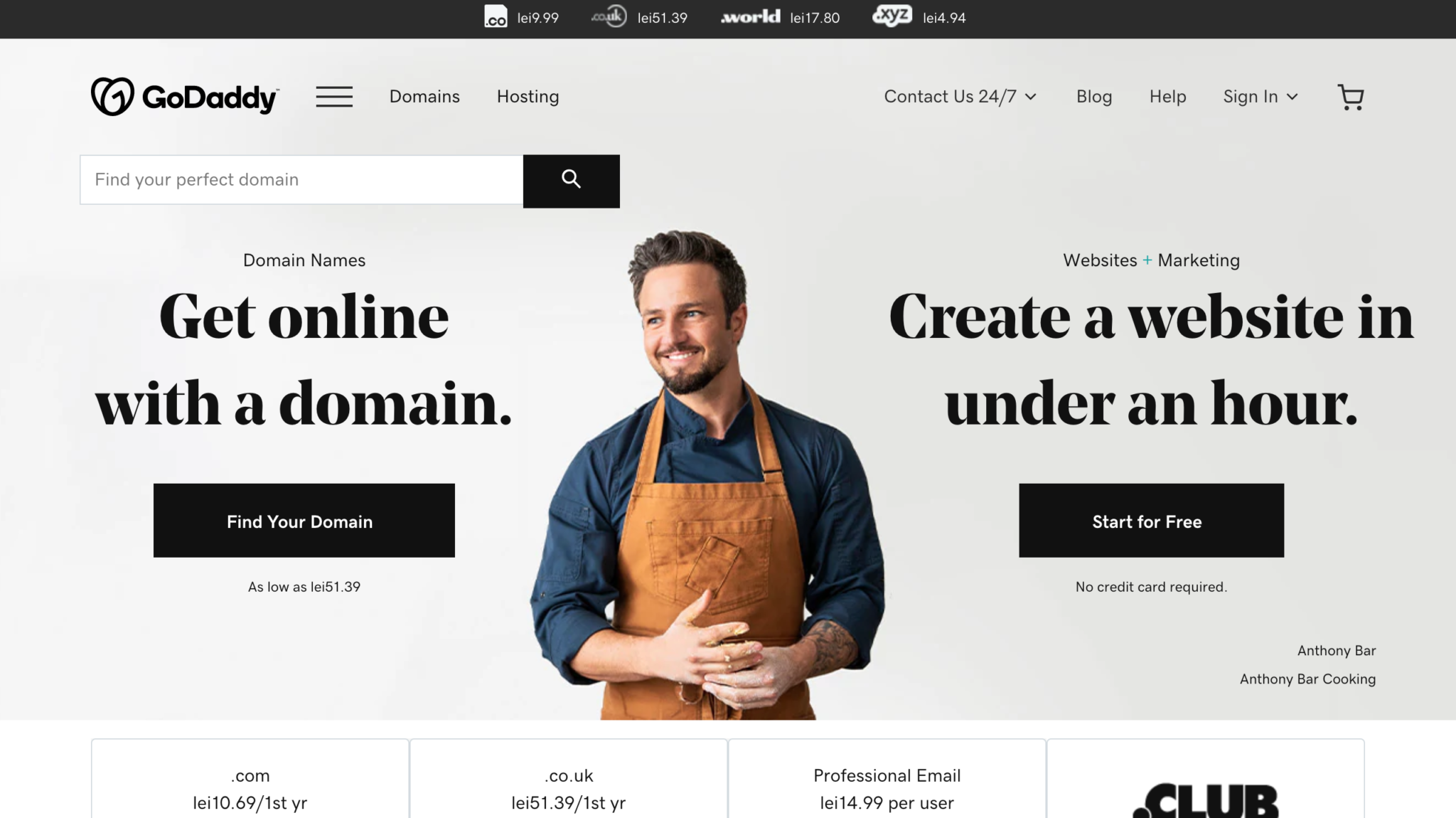 Our bold, serif headline font is elegant and expressive projecting a fresh, modern voice.
It presents a hint of flair for professionalism, giving the brand a distinguished feel.
We use it to establish strong moments of brand for customers."
I personally love all of the changes that GoDaddy underwent.
The colors, the new and understandable typeface they're using, the new logo that's got the word "Go" in it and it's shaped like a heart.
I really think they took a huge step in the right direction when it comes to approachability.
When you change everything about your website and logo and design, well… that can be truly nerve-wracking.
Kudos to them for taking that huge leap of faith, because I really think it worked out in their favor.
No more weird animation dude sticking out of the side of the logo. Just a really cool, well-thought-out modern logo and great colors.
I personally like all of the changes made, although I know that's an unpopular opinion.
What do you guys think?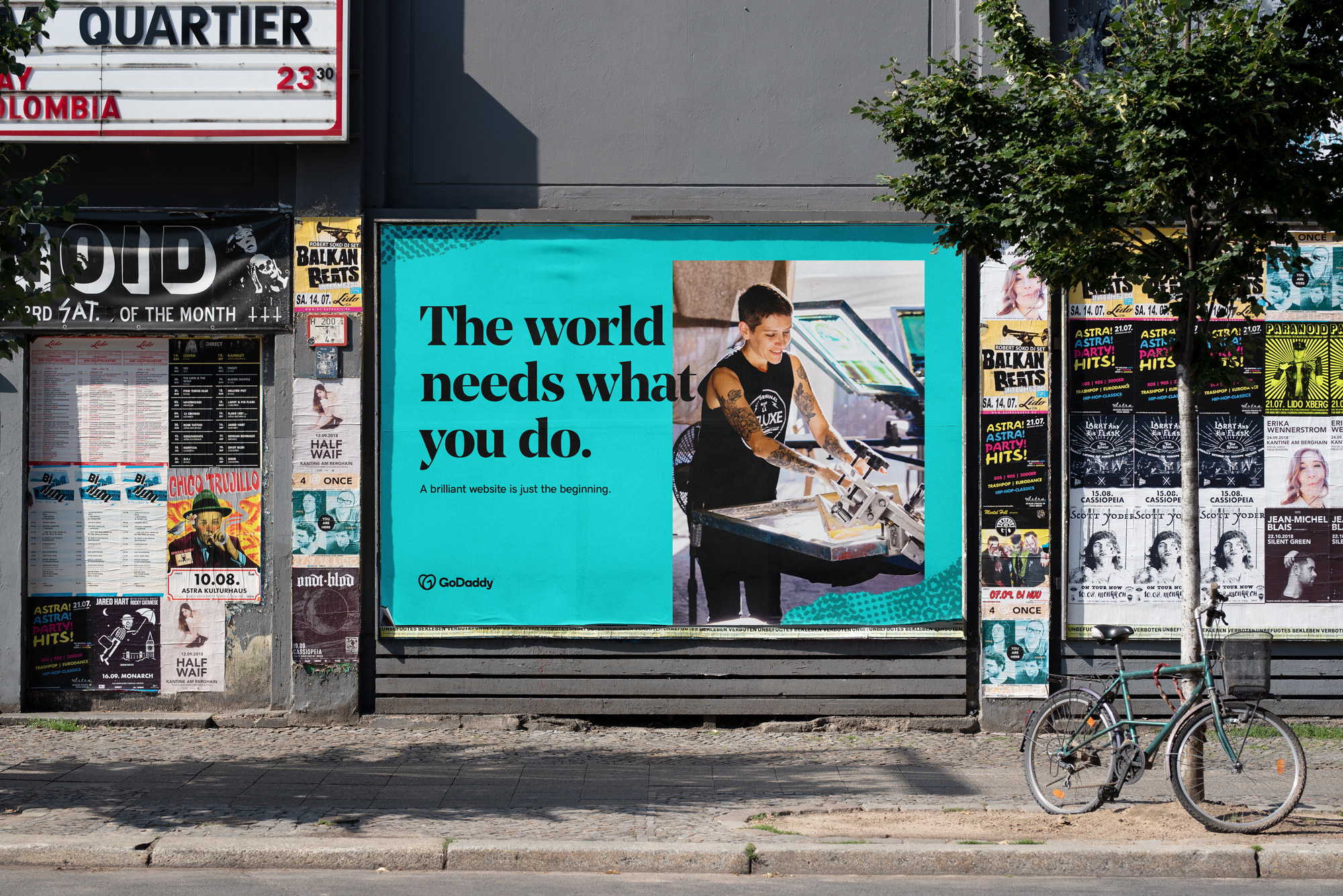 Let us know in the comment section below what you think of GoDaddy's new identity and design!
Until next time,
Stay creative, folks!