One could easily put together a list of good reasons for choosing a multipurpose WordPress theme. Reasons that apply to web designers and website owners alike.
The approach we've taken is to present you with this list of 8 top-tier multipurpose themes. We give you the opportunity to let any one of them speak for itself. These themes are well-established best-sellers with each one. Also having its unique base of highly satisfied customers.
Browse the list, check into one or more of these themes and you'll quickly discover the theme in question can not only do a wide variety of things, but do them exceptionally well.
The adage "Jack of all trades, master of none" does not apply.
Quite the opposite. Any of these themes is more than capable of taking your business or web design proficiency to the next level.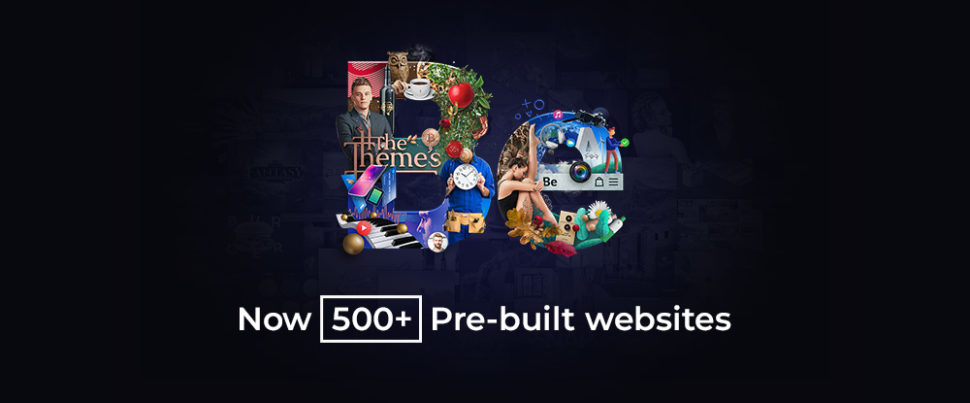 The list of BeTheme's core features is long. There are 40+ of them in fact. Individually and in combination they enable first time users to not only get a project off to a quick start, but to successfully complete it in a relatively short time.
BeTheme will also prove to be a blessing for the website builder who dreads starting from scratch or is simply in need of a helping hand or a little inspiration to get started.
A BeTheme highlight is its selection of 500+ professionally-designed pre-built websites.
They cover 30+ industry sectors, all website types, and a wide range of small business niches and creative endeavors
They are responsive, highly-customizable, and have built-in UX functionality
These core features give users virtually limitless design flexibility; while eliminating any need for coding.
They include:
The Muffin Builder editor/page builder, Options Panel, and Shortcode Generator
Layout Generator plus a variety of grid, header, and footer options
Portfolio and Blog page layout options
A host of other design aids
Click on the banner to learn more.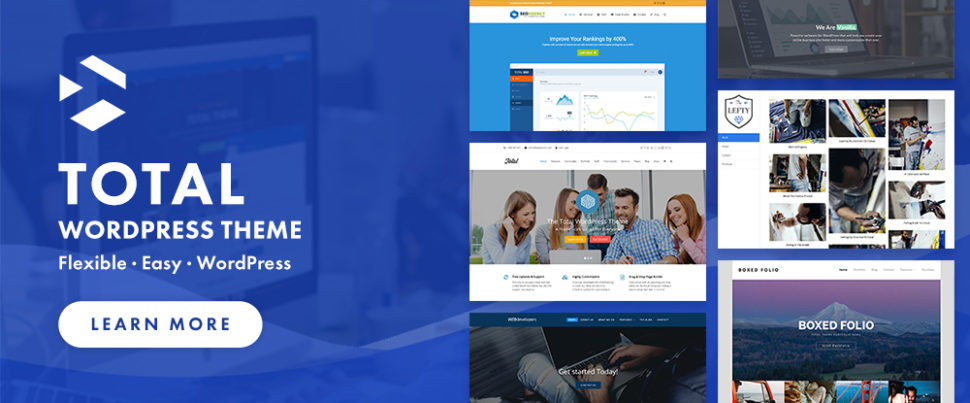 Powerful, versatile, and flexible are three must-have multipurpose theme characteristics. Add ease of use and responsiveness and you've struck gold as not too many themes can claim to satisfy all 5 attributes. Total does, and with respect to ease of use, it does so with a vengeance.
Users can edit from the frontend and the backend
Total's building block approach featuring 80+ builder modules makes website design especially easy
Building blocks supporting Revolution Slider, LayerSlider, Templatera, and WooCommerce are included
The package also features 40+ pre-made demos and more than 500 styling options
You'll find unlimited colors, header styles, a mega menu, and custom fonts and icons as well
Total is 100% developer friendly thanks to selections of custom hooks, filters, and snippets
Click on the banner to learn more about Total.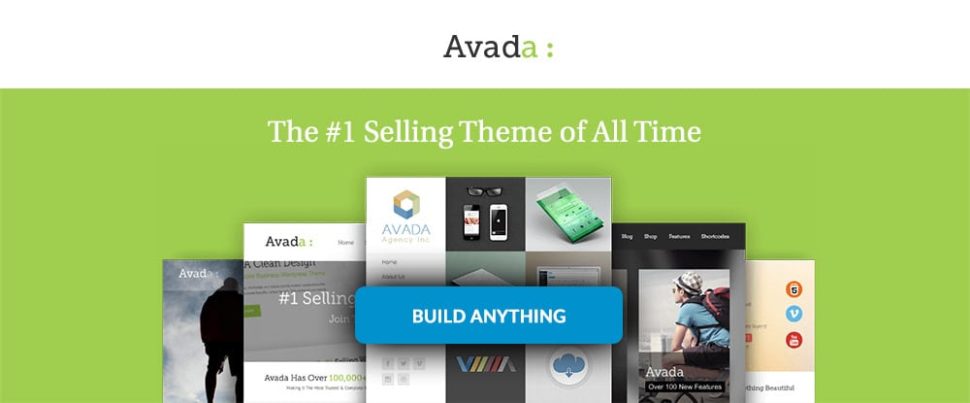 Avada is the #1 selling theme of all time. It's super-fast and fully responsive and the intuitive front-end editing makes it ever so easy to use. Avada's superb selections of pre-built websites, design elements, demos, and partial demos gives you the flexibility to build anything you want.
Fusion Code, the "heart" of this theme, gives you access to the tools that enable you to take full advantage of Avada's flexibility and capabilities.
Avada's Theme Options allows you to build even the most complex websites without coding.
To get a project off to a fast start simply pick a demo, import it, and customize it to your needs and specifications.
Custom settings put you in the driver's seat by giving you full control over every page in your website.
There's much more of course. Click on the banner to explore Adava's many features.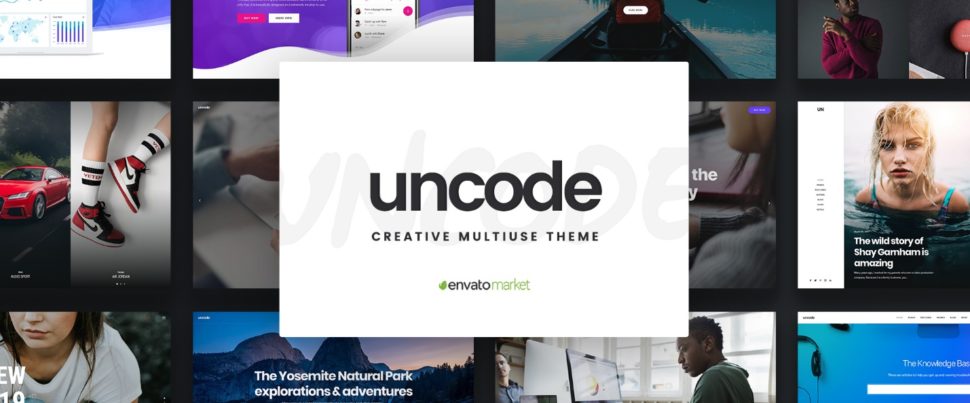 If you're a creative type this multipurpose theme is certainly worth a good, hard look. Uncode's pixel-perfect concepts and easy front end editing are key selling points along with other features that are too many to list here.
The best way to see what Uncode is capable of is to click on the banner, visit the site, and browse Uncode's impressive and inspiring showcase of user-built website.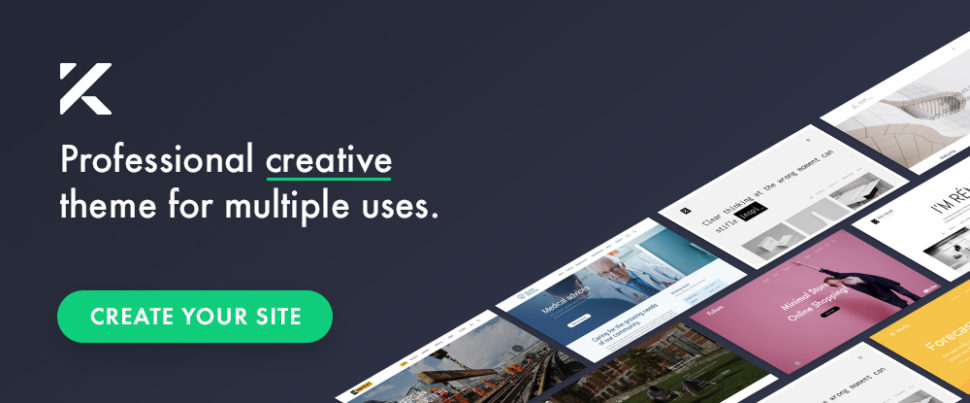 Kalium is another all-time best-seller. This creative multiuse theme is especially well suited for portfolios.
Kalium's full eCommerce support also makes it an ideal theme for online shopping experiences.
Kalium is responsive and GDPR compliant.
All the better-known WordPress plugins are supported and some of the most popular plugins like Elementor, WooCommerce, and WPBakery Page Builder are included.
Click to learn more about what Kalium's 30,000 clients like about this theme.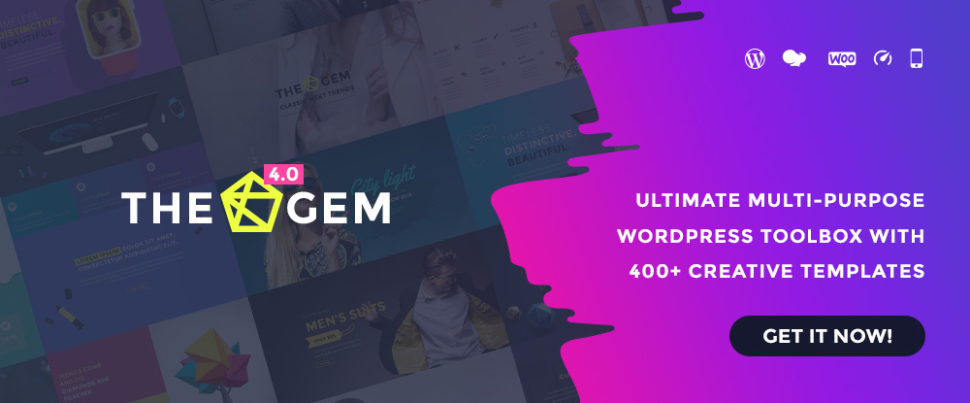 Aptly called the Swiss Army Knife of website-building tools, TheGem is a beautiful and customizable WordPress theme with 400+ pre-built websites that is chock-full of design tools, elements, and aids.
Unique feature TheGem Blocks contains more than 300 pre-designed section templates to speed up your workflow
Multi-purpose WooCommerce templates are included for creating online shops
The WPBakery page builder allows easy and intuitive front-page editing
A 45,000 strong customer base attests to TheGem's excellent performance and five-star support.
Click to learn more.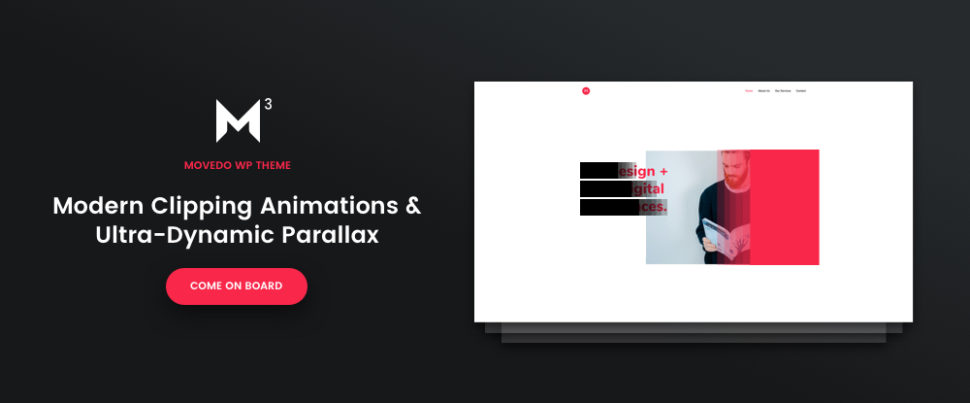 Movedo is responsive, extremely flexible, and easy to use; three good reasons for choosing this multipurpose WordPress theme.
A fourth good reason is one that's hard to resist – especially if you're occasionally tempted to stray outside the envelope when designing a website.
Movedo-built websites capture and engage visitors using movement, created with:
Dynamic scrolling
Unique animations
Ultra-dynamic parallax effects
Movedo rocks! Your websites can also. Click on the banner to learn more.
Hongo is a modern, multipurpose eCommerce oriented theme. This highly flexible and customizable theme is also well suited for creating company websites and blogs.
Out-of-the-box eCommerce features include:
Product search, compare, quick view, and videos
Wishlist and catalog mode
Filters for product categories, pricing, and other attributes
The package includes 11 ready store demos together with a host of creative design elements and templates. Hongo is well documented and offers top-notch support.
Click to learn more.
***** 
Multipurpose themes are designed to enable you to create any type of website you have in mind.
Not all multipurpose themes can deliver on that promise however. That is why you should search extra hard for a theme that is guaranteed to deliver.
To make your search easier, we compiled this list of top-tier multipurpose WordPress themes; themes that will never let you down.