It's no mystery that sometimes comfort strikes in and "work" sounds like the most dreadful word ever. In those times small things like the stain on the wall, the split ends of our hair, the music videos we are listening to seem to be more interesting than anything else. Hence people spend a lot of time on the internet, especially on Instagram and Facebook, we've decided to catalog Instagram Artists That Will Inspire You as a graphic designer, web developer, letterer, typography artist, photographer…
Webdesignledger's goal is to always provide our readers with information, inspiration, and resources. We understand that sometimes your brain as a creator simply stops producing ideas worth investing in. Fortunately, the quantity of information the world wide web is limitless. Literary. If you wanted to watch all the videos on Facebook, Instagram, and Facebook that have ever been produced, you'd need quite a few lives. Add to that the amount of images people upload on all the existent platforms daily. The amazing thing about these facts is that we can benefit from it. However, it is our job to look for inspiration in the right place. Funny cat and dog videos might not contribute to your creativity. Are you interested to find out what could actually bring your sparkle back? Then check out these Instagram artists: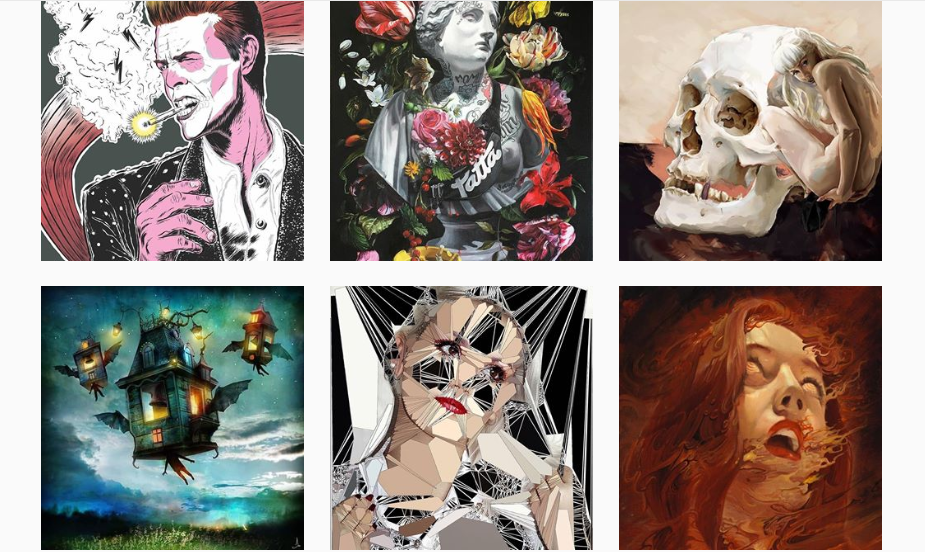 Dana is an art collector, we could say. Her gallery includes pieces of work of other artists that simply mesmerize anyone watching. She gives credits to all the featured artists, that way you can view their work entirely.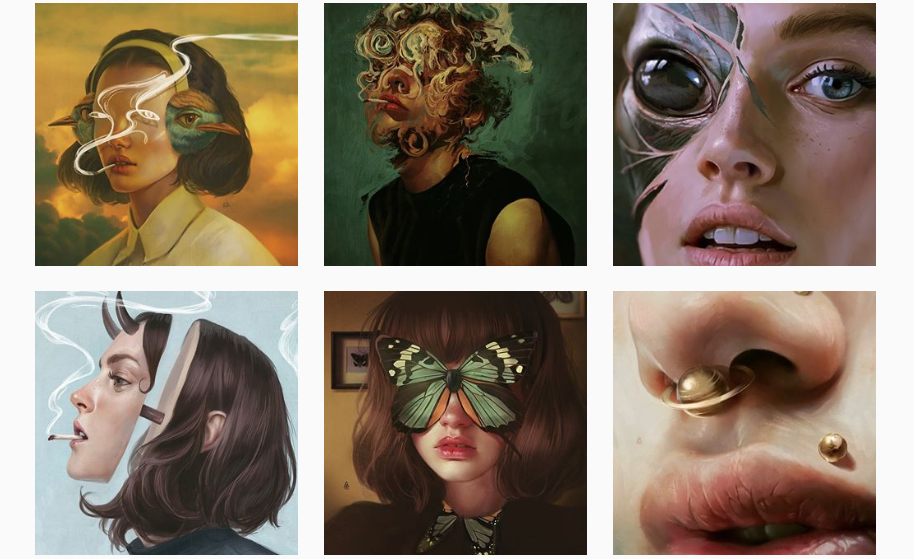 This surrealist artists will challenge your brain and imagination in ways you never thought possible. I've never seen so much sensitivity and grotesque in one photo until now.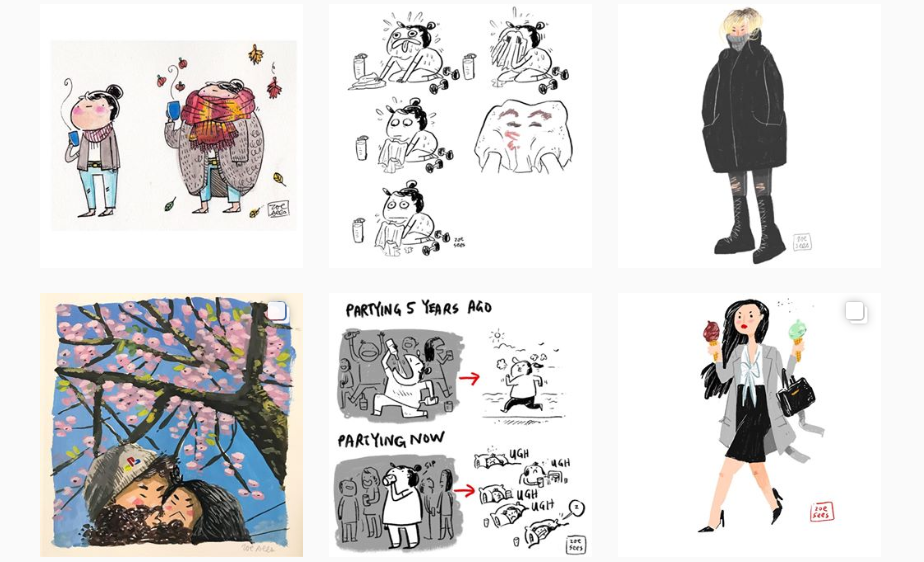 Cartoonist, illustrator, lawyer. Laughing at my own jokes.
I couldn't describe her better. She has a unique sense of humor that makes her illustrations stand out in the crowd.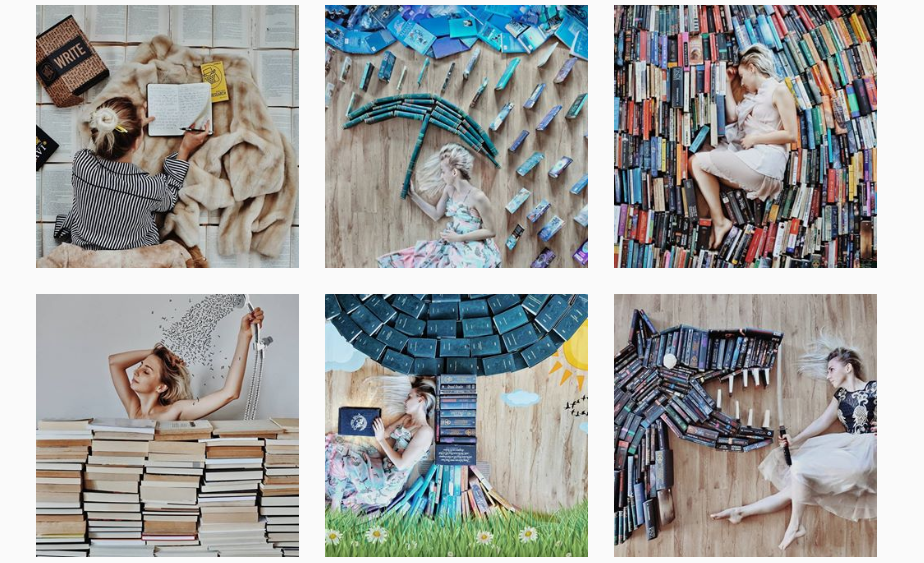 When it comes to book photos, Elizabeth is the queen. I dare to say that the amount of books she reads is the foundation of her limitless imagination.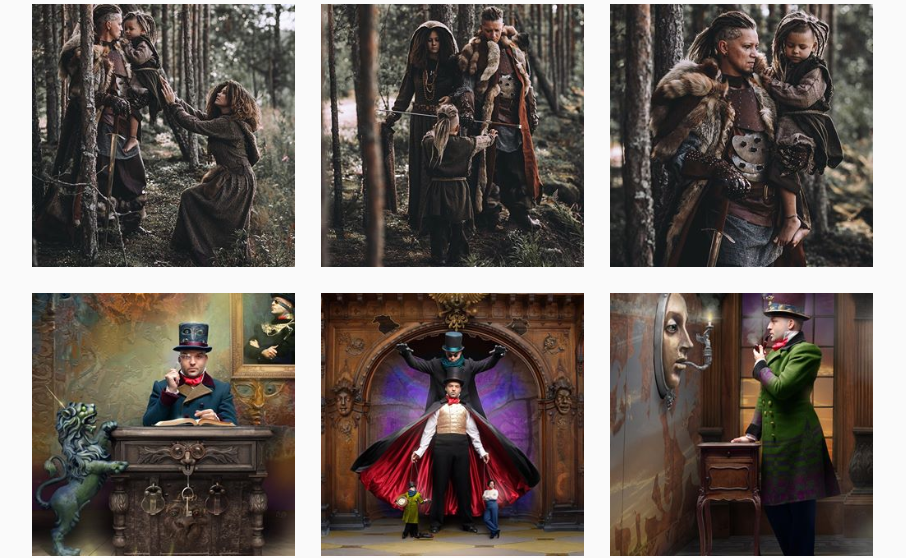 History, magic, and fantasy combined results in phenomenal photography. This artists knows how to capture photos that leave us speechless.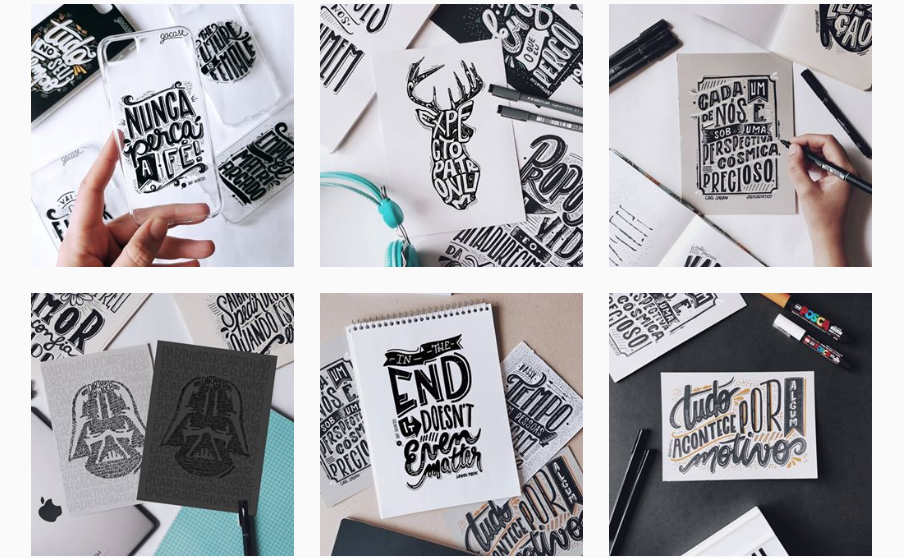 Jady might be your go to artist when you need a quality job done. Her flawless typography and impeccable drawing abilities place her up in the top letterers world-wide.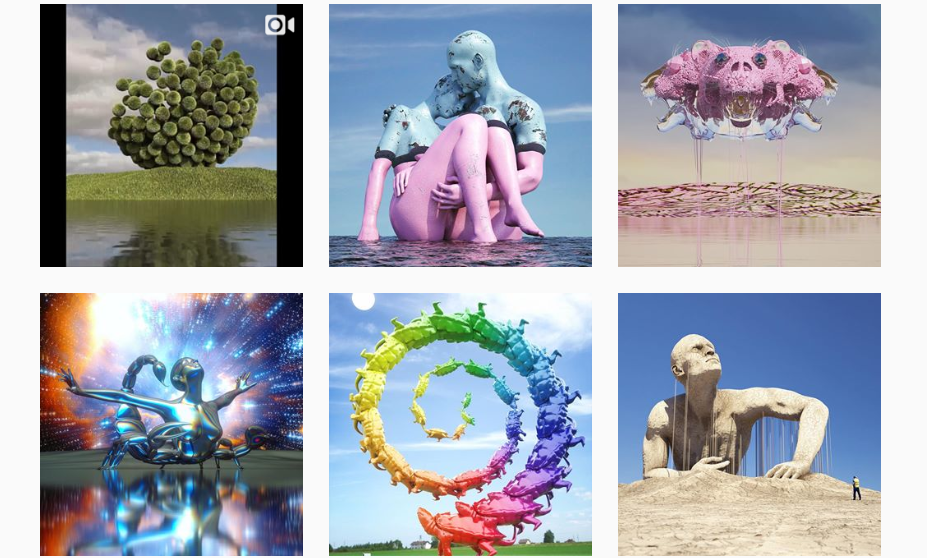 A place where the invisible drivers of our humanity and universe are manifested into physical form.
Chad's work is very unusual and a traditional thinker can't absorb and comprehend it completely. All we can do, instead, is thank the artist for sharing his craziness with us.
If you liked out top today and would like to see more similar blog posts, make sure you let us know in the comment section below. We are open to any suggestions for potential future articles of this kind. Would you like to be featured in one of our daily blog posts? Contact us at webdesignledger.blog@gmail.com and we'll share the steps with you.