UI8 Ultimate Bundle
Whether it's for web or mobile, designing a great product involves a series of phases, each requiring a specific set of skills along with the necessary materials. That could go from pen and paper to components for design and code. Our friends from UI8 help us with these components and assets for important phases, like wireframing, UI kits and icon assets and the best thing is they have kits for different platforms including the Material UI Kit which is based on Google's new Material Design Visual Language.
Among all these products, UI8 now offers the UI8 Ultimate Bundle which includes pretty much everything you need so you can focus more on making your product really shine. The ultimate bundle gives you instant access to their entire collection of premium resources as well as all future products, forever.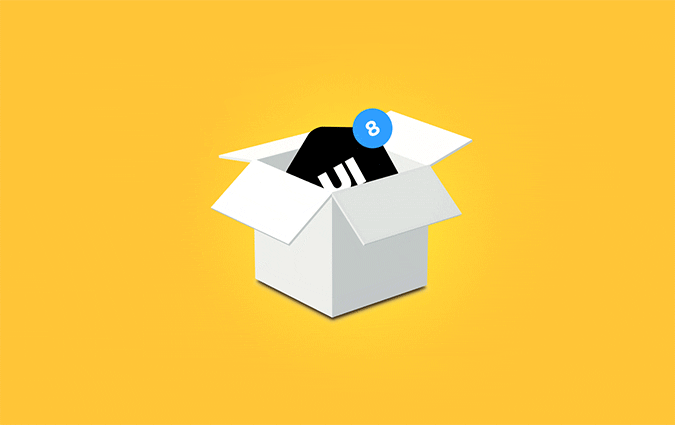 Bundle highlights:
Over $2,800 value if bought separately
28 UI Kits & 8 Wireframing Kits (For Sketch & Photoshop)
19 Vector Icons sets (Over 7,000 Icons)
16 Presentation products
9 Themes
4 iOS Learning courses
New products added weekly (Usually twice a week)
Just a few of the products included in this bundle:
Material UI Kit
A consistent, organized and retina-ready set of premium components and templates across 7 content categories to bring your next big ideas to life.
__
Bolt UI Kit
UI8 spent the past few months crafting their biggest, most beautiful and most expansive UI kit ever! With their new Bolt UI Kit, you get a consistent, organized and retina-ready set of premium components to build your next iOS interface.
____
Wireframe Kit v2
175 templates and over 500 UI elements for web, tablet and mobile devices to help speed up your UX workflow. Delivered in .AI vector format. Now for Sketch!
______
Art Equipments v4
Art Equipments Scene Generator is a wonderful pack full of vibrant images and mock ups, perfect for the busy artist looking to show off their project. Present your work in a professional and visually stunning way with this awesome presentation pack.
____
Fancy Items
Fancy Items Scene Generator is an awesome graphics pack that contains over 210+ items inspired by the works of the best industrial designers. Made for those who are tired of the bland, and all too similar Mockup Scene Generators, these scene generators are for those who want to really diversify their projects.
_____
This is just a small fraction of it, there are is much more. The bundle includes over 90 products and new releases from UI8 forever. That means future products will always be included for you. That's 28 GIGs of really useful design assets to boost your design process. The price for all of this is definitely worth it and you can get the full bundle for $348.
Now, the best thing about this post….you can get an extra 20% off by simply using the code "wdl20". Yes, you're seeing that clearly, you can get 20% off and boost your design process with an incredible set of high quality assets!